Video footage of a young elephant fighting off an attack by a group of lions, has been viewed over 4-million times in less than two days.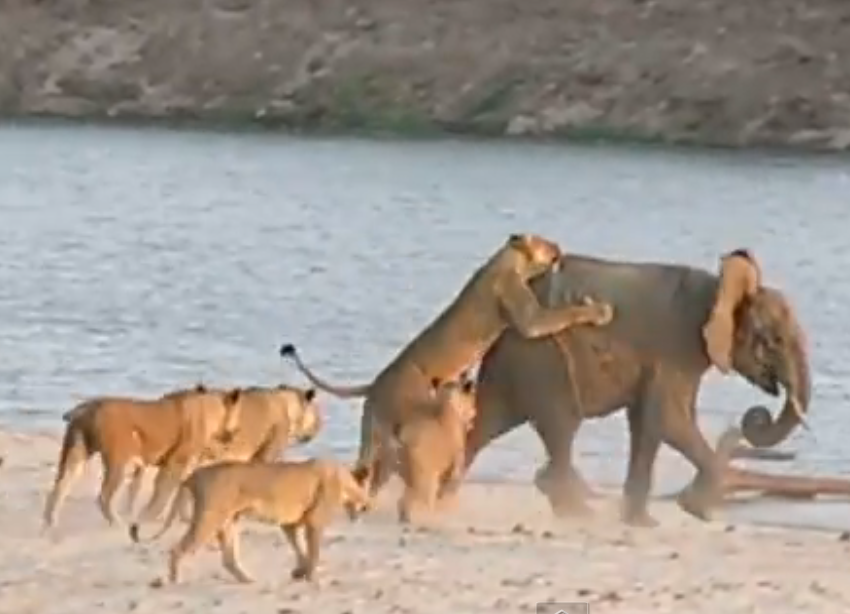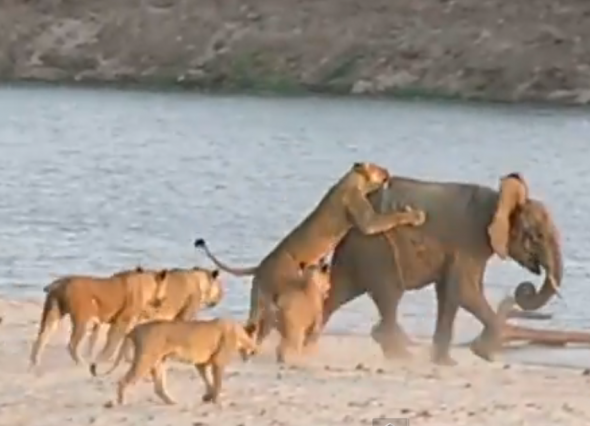 The New York Post uploaded the video footage, taken at a safari camp in Zambia, on November 11.
The video shows a young elephant of approximately one-year-old being attacked by lions who relentlessly jump on his back and hang on. At one point there are three lionesses clinging on!
The elephant, which had wandered away from its herd, manages to briefly outwit the lions…before walking right back into their claws.
The video, which was filmed at the Norman Carr Safaris Chinzombo Camp, ends with the elephant again outwitting the lions, but one is left unsure about what happened next.
However, one of the Camp's top safari guides, Innocent, who witnessed the event, has reassured viewers of the video that the baby elephant has since been reunited with its mother and has been named "Hercules" for his courageous fight!
Innocent said that in over 30 years working as a guide at the Luangwe Park in Zambia he'd never seen a sight quite like this before.
Watch Video – Young elephant survives attack by 14 Lions