South African expat and truck driver Jaun-Deo (JD) Jardine was stuck for 36 hours in Buffalo during the recent record-breaking snow storm, where he took the photos on this page.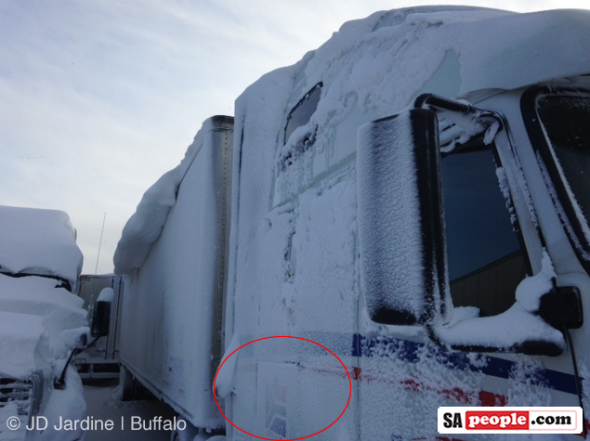 "I'm originally from JBay (Jeffrey's Bay)," he says, "so it's a bit of a change!"
And even though he's thousands of miles from the sun and surf of home, and his truck is covered in snow…you can still spot the South African flag proudly displayed on the side of his vehicle.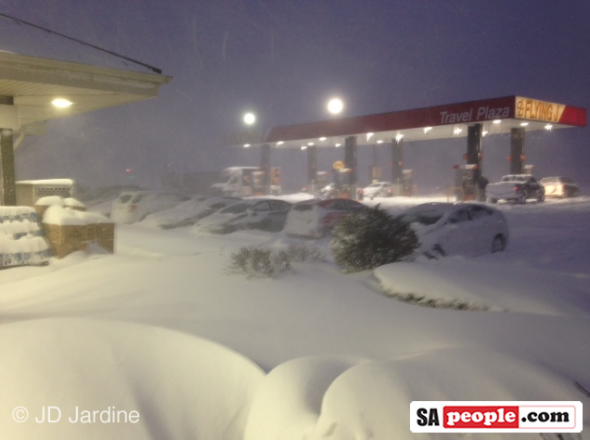 JD now lives in Quebec, Canada, and was in Buffalo when the severe snowstorm struck.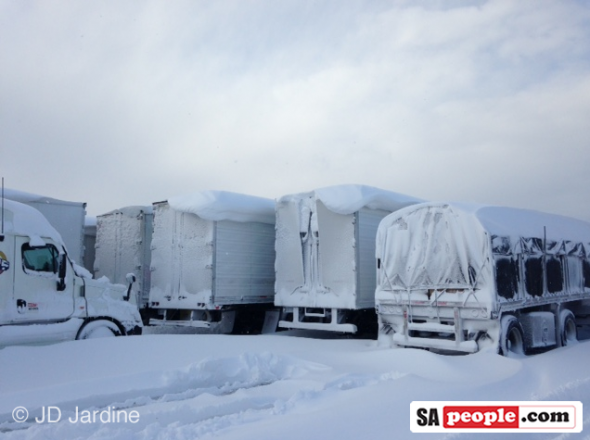 In just three days, the New York state city – which lies on the eastern shores of Lake Erie – was besieged with a historic 8 foot (2.4 m) of snow. That's equivalent to a year's worth of snow fall!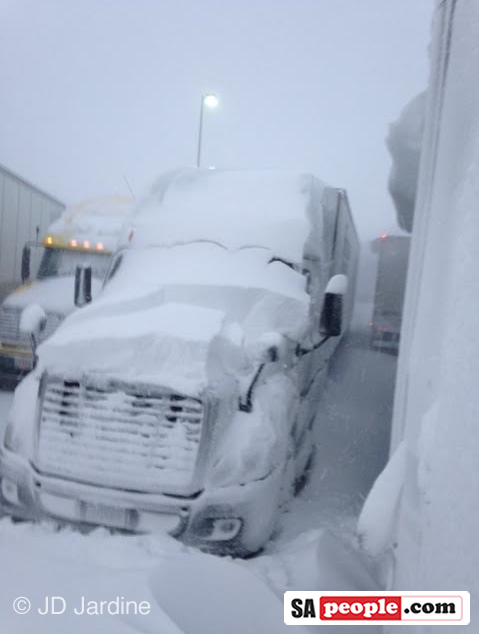 The National Weather Service has warned the local community to brace themselves for widespread flooding as a consequence of the sudden heavy snowfall. Property owners have also been warned that roofs may collapse under the weight.