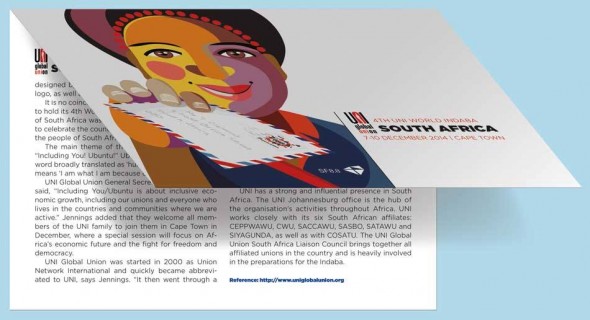 Both locals and South Africans abroad will be pleased to know the South African Post Office (SAPO) is back to full operation! But please do exercise a little caution as they catch up on the backlog…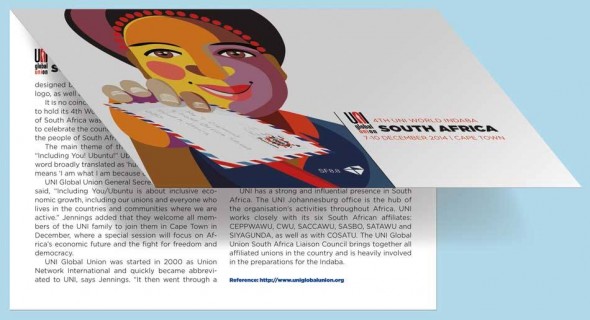 SAPO made the announcement a few hours ago, revealing that they have appointed a special team to implement ground-breaking initiatives to make the Post Office a "service provider of choice".
The long strike, which "severely impeded" South African Post Office operations, and saw several mail centres shockingly vandalised, came to an end on November 24 after negotiations were successfully concluded between the three labour unions which form part of the Post Office bargaining unit – namely SA Postal and Allied Workers Union (Sapawu), CWU and the Democratic Postal and Communications Union (Depacu).
SAPO announced today that customers can now:
pay motor vehicle licences, municipal accounts, and TV licences,
buy airtime,
do money transfers,
buy stamps,
send parcels and letters, including international mail,
do speed service, and
do Postbank transactions.
After the strike ended, SAPO implemented various measures in an attempt to clear the piling parcels and mail at the International Mail Centre as swiftly and effectively as possible, including the addition of a night shift, using other mail centres to help process the international mail items, and hired extra people to "speed up the assessment of incoming parcels for customs duty – this has been a bad bottleneck."
Today SAPO asked that those sending or receiving parcels or post "please bear with us as we process the accumulated mail items. The minister of Communication has appointed an intervention technical team, and ground-breaking initiatives are underway to make the SA Post Office a service provider of choice.
"We apologise to our customers for the impact of the strike."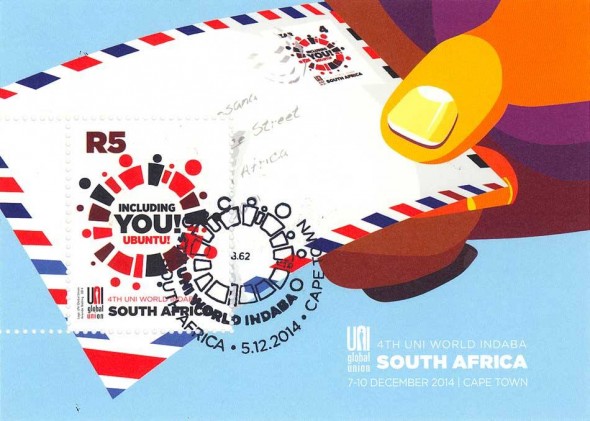 The Post Office is back in the swing of things, and this week issued a commemorative miniature sheet with one stamp designed by Ananda Nöthling to mark the UNI Global Union's hosting of the 4th World Congress – Indaba – in Cape Town between 7-10 December. South Africa was chosen as the venue to celebrate the country's 20 years of democracy with the people of South Africa.