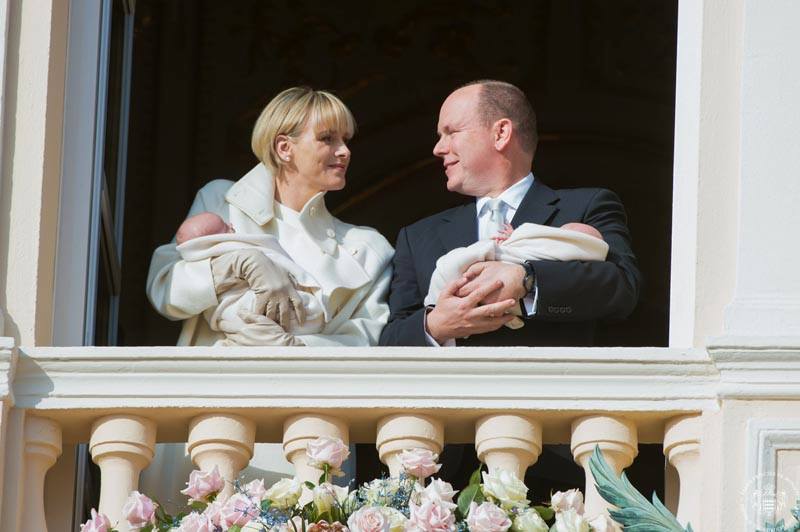 Yesterday was declared a public holiday in Monaco as Princess Charlene (36) and Prince Albert (56) joyfully introduced their twins to the residents of the small, but luxurious, principality on the French Riviera.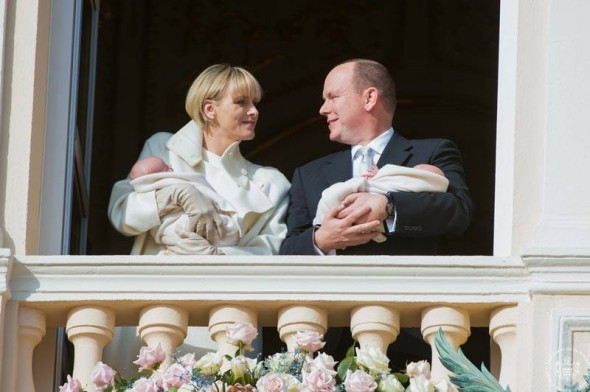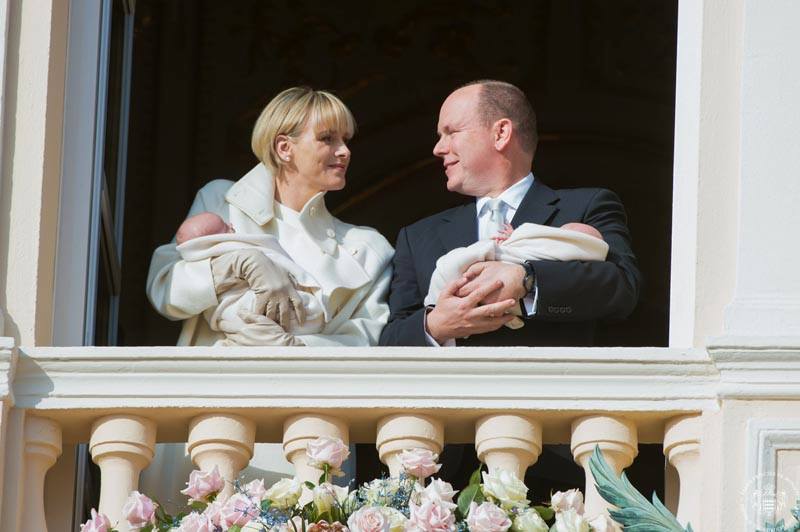 Church bells rang, a military band performed, and crowds – waving flags – clapped and cheered as the couple took to the Palace balcony, each holding a baby in their arms.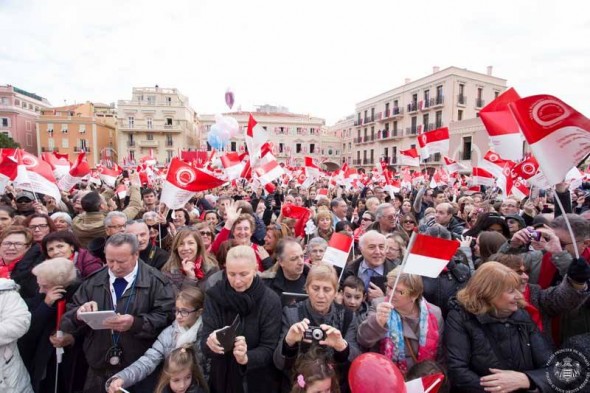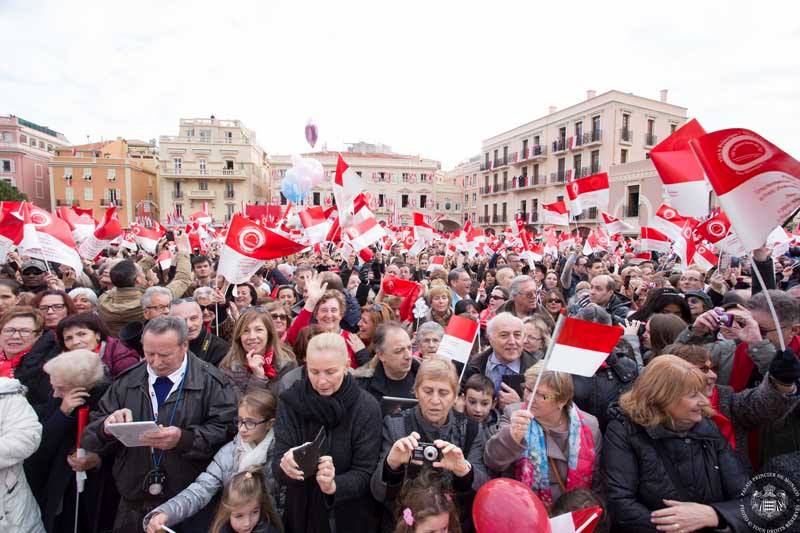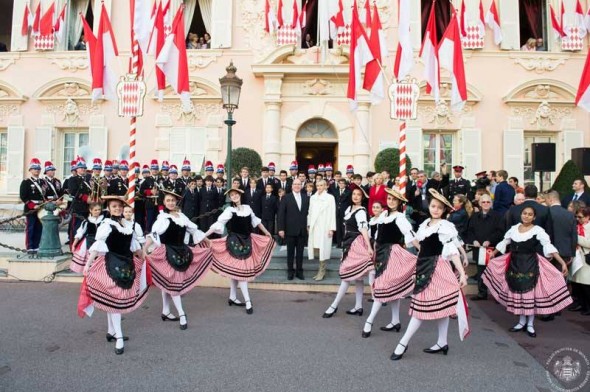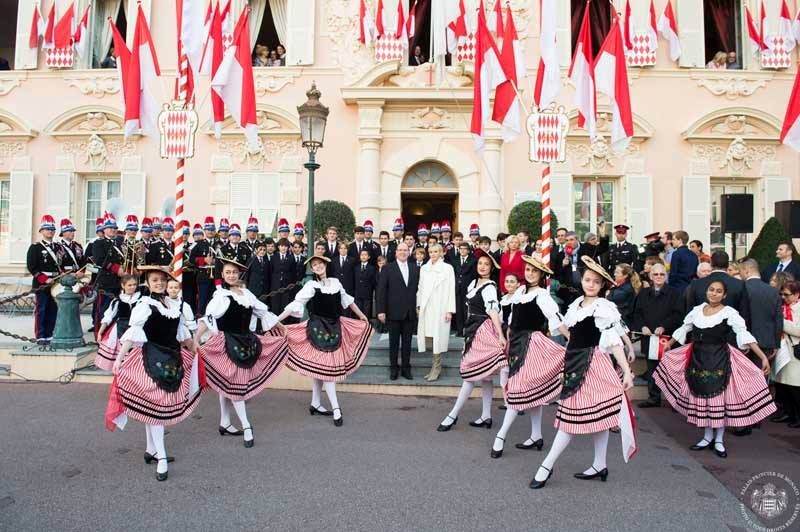 Crown Prince Jacques Honoré Rainier and Princess Gabriella Thérèse Marie, who were born on 10 December 2014, were wrapped in white blankets and appeared to (perhaps thankfully!) sleep throughout the presentation.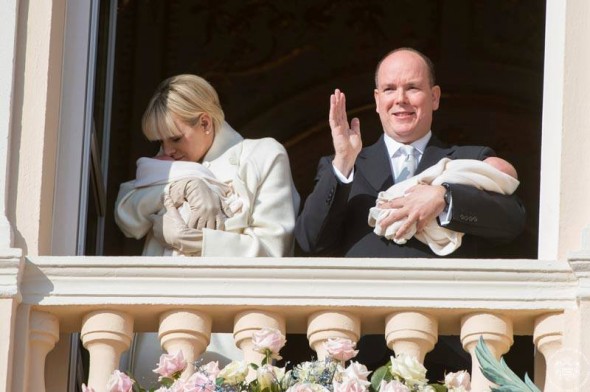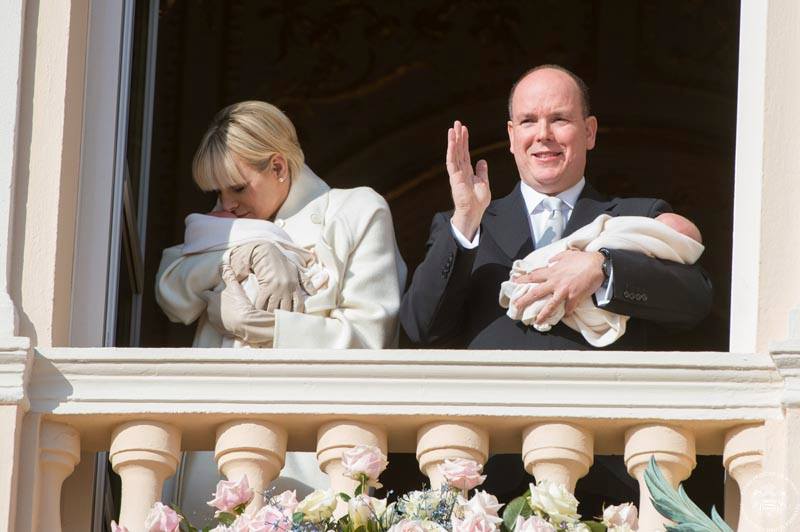 The royal couple later walked amongst their subjects, where the popularity of the South African Princess amongst the people of Monaco was very evident.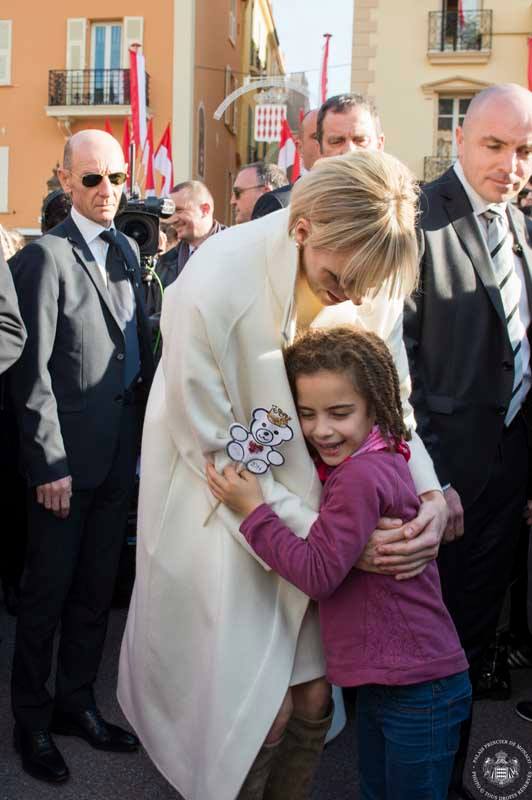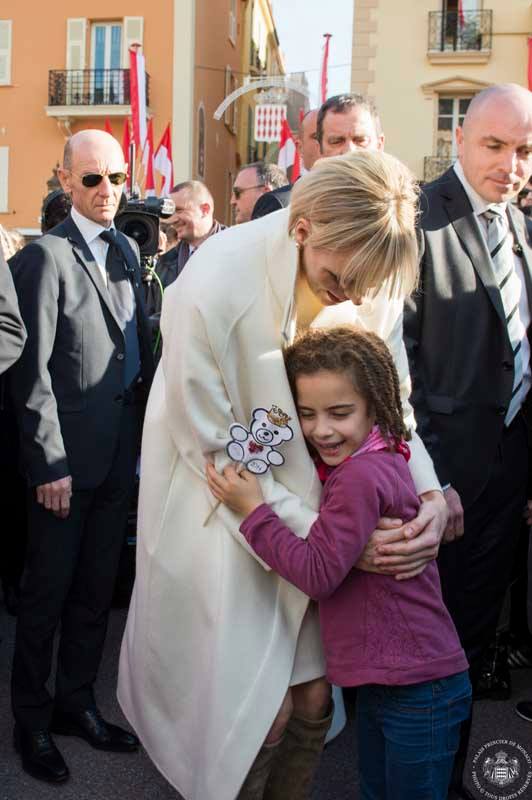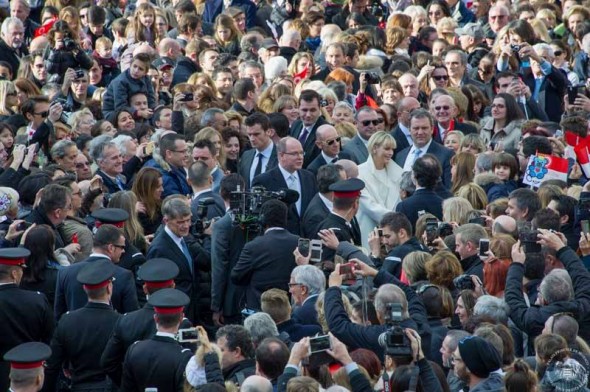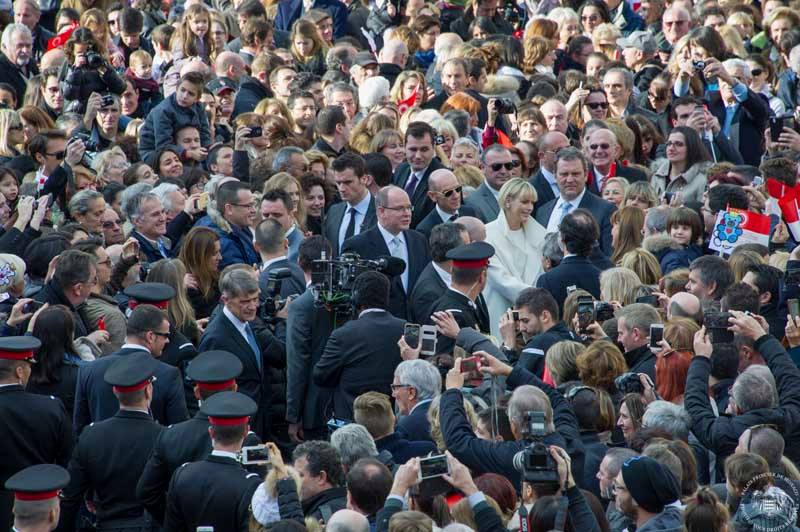 In Prince Albert's address at New Year he said that this past year has been "exceptional for Princess Charlene and myself with the arrival in our home of Gabriella and Jacques." He said the births highlighted the strong, unbreakable union between the "Monegasque community and our family"; and that "these shared moments of happiness" are a privilege and are valued highly.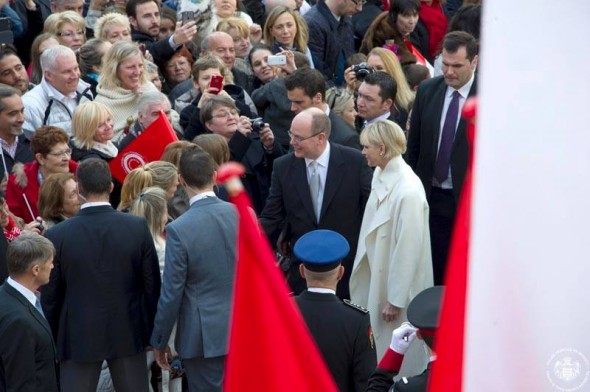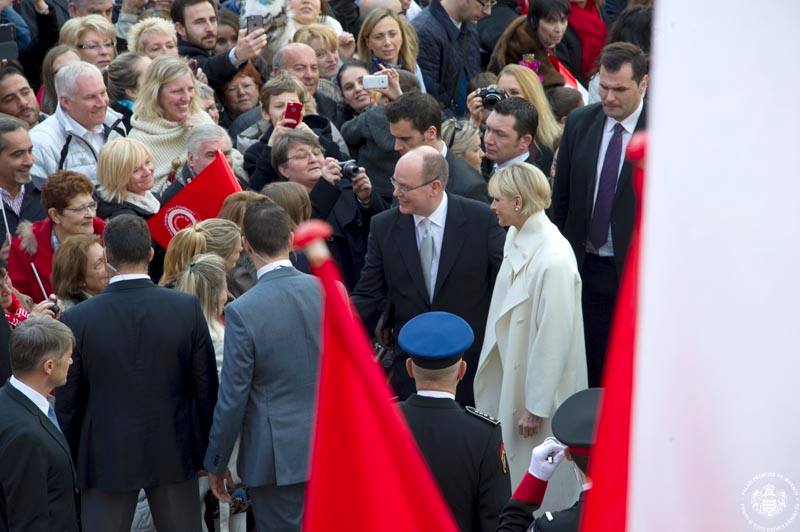 The privilege of such happy moments was tragically underscored yesterday, when – on what should have been one of the happiest days of his life – the Prince had to turn his attention to the more sombre happenings in Paris where 12 people were killed by armed gunmen at the offices of satirical magazine Charlie Hebdo.
The Prince issued an Official Dispatch to President Hollande of France saying "I was appalled to learn of the deadly terrorist attack in Paris. On my own personal behalf and that of my family and the people of Monaco, I wish to express our dismay in the face of such savagery. We would like to pay our respects to the victims and the grief of their families. Our compassion also goes to the wounded. Our aggrieved thoughts go to you, Mr President, to the French people and to all those affected by this heinous crime."
And so the public holiday in Monaco that began so happily, ended with news that today (Thursday 8 January) will be a National Day of Mourning in France.