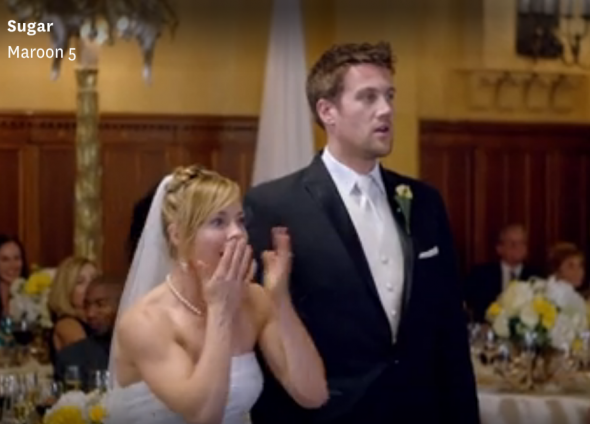 Showing just how much he must have loved his wedding to Namibian supermodel Behati Prinsloo, rock star Adam Levine has become a bit of a 'wedding crasher' in his band's latest music video.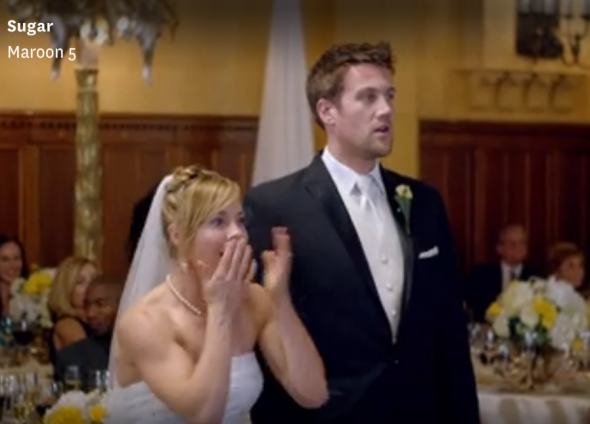 The band of course is Maroon 5, and the song is 'Sugar'.  It begins with Levine addressing the camera: "December 6th, 2014 – we're going to drive across LA and hit every wedding we possibly can. It's gonna be awesome."
And it is. The band drive around Los Angeles, and surprise brides (and their friends and family) by performing at their weddings.  We see the band members wander into various venues, starting with the Park Plaza Hotel, and set up on a stage behind a large curtain.
At a certain point the curtain drops and an ecstatic bride realises that Maroon 5 is playing at her wedding!!
In just over one day the video has received over 4-million hits and become the video of the week over which to shed a (happy) tear.
The video is inspired by Vince Vaughn and Owen Wilson's 2005 movie hit 'Wedding Crashers'- and is in fact directed by the romantic comedy's very own David Dobkin.
According to the production team, the surprises are all real and not staged. (The stages themselves had been set up for the wedding parties' real bands.) Only the grooms were in on the secret. Some of Levine's solo shots were filmed separately because of time and space constraints.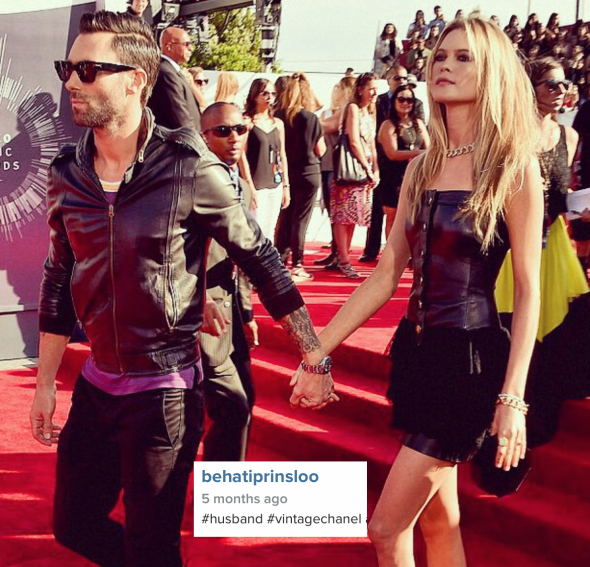 The song could well have been written for Behati during her and Levine's long break-up before they reunited and wed last year. Levine sings "I'm hurting, baby, I'm broken down; I need your loving, loving, I need it now; When I'm without you, I'm something weak; You got me begging, begging, I'm on my knees."
Behati (25) and Levine (35) first dated in 2012. After their break-up, the couple married in Mexico on July 19, 2014.
Behati is a Victoria's Secret model, often photographed with fellow Angel, best friend and South African 'bru', supermodel Candice Swanepoel.
Watch Video: SUGAR by MAROON 5
The surprises are all real…