It's been just over a year since a South African's random act of kindness (RAK) caused a tidal wave of good deeds to sweep the nation and the world. And now that South African – Brent Lindeque – is back with a new campaign – #RAK15 (as in Random Acts of Kindness 2015).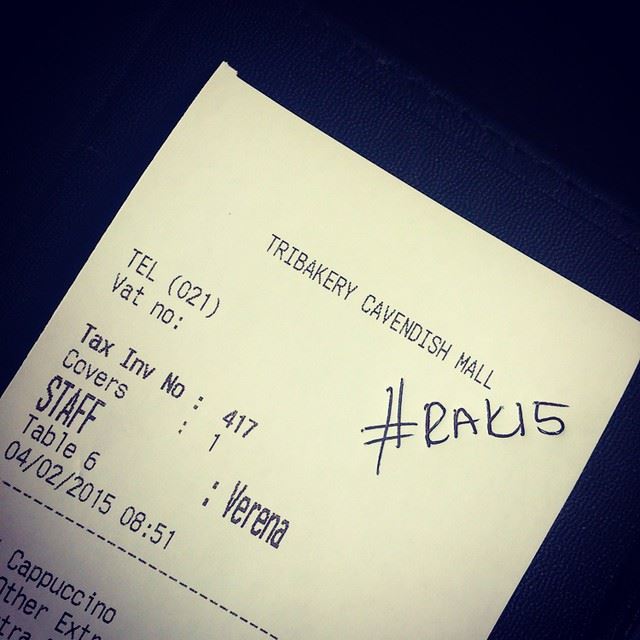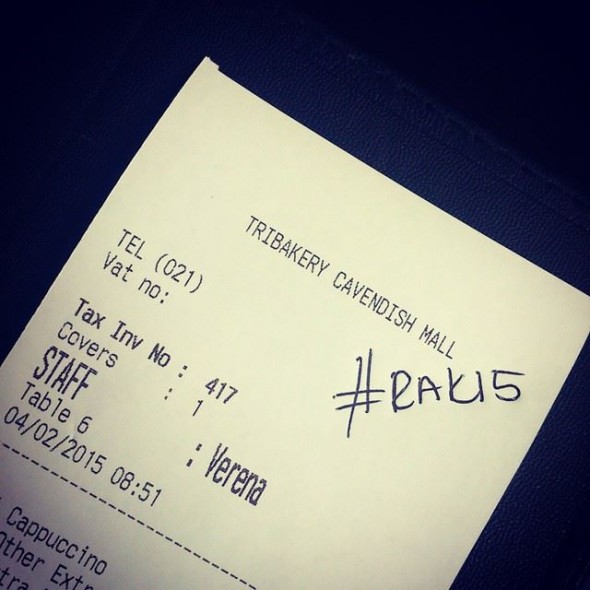 Rules are the same. Film yourself doing something kind for someone else. Upload it to social media. Nominate three others. Share.
And (new rule alert!) if you don't want to film yourself, that's okay. Just doing something fab for someone else is wonderful enough! Since #RAK15 was launched earlier this week, a trend is emerging in restaurants like Wimpy for customers to pay others' bills…and leave a note simply saying "#RAK15".


And if you don't have money, take a lesson from Bakkie Guy and help someone (who needs it!) across the road, give your second-hand books away or teach someone to swim…anything!
If you're in South Africa – you have been NOMINATED – show the world South African uBuntu…inspire others with your kindness! Film yourself doing something awesome (or just sweet, no pressure!) in the next 24 hours – upload it to YouTube…and nominate 3 others.
And if you're abroad – you too have been NOMINATED! Come on – let's spread South African uBuntu globally! It's not just people who are stricken by poverty that can benefit so much from a little kindness. Pay for that stranger's Starbucks coffee and you'll lighten their day!
The random acts of kindness are already sweeping South Africa again, from bills being paid to hospital visits and those talented guys at the traffic lights being rewarded…
Random Act of Kindness #RAK15 – South African Street Performers!
After being nominated on Carte Blanche on Sunday night, Pieter Geyser has already uploaded his first #RAK15 video. "I promise that it won't be the last!" he says. Pieter has nominated: Gareth Cliff, Nick Hammon and Nandos SA
Watch the #RAK15 Launch Video:
Background Info
Last year Brent Lindeque gave a homeless man a R20 meal and used the power of social media to "pay it forward". His nomination went viral and to date has been viewed over 780,000 times and thus began #RAKnominations.
Not only did it inspire thousands of similar videos, but it physically improved countless lives…and its legacy includes the creation of three dedicated feedings schemes in Canada, the USA and Ireland that are still running today.
This year, #RAKnominations launched under the banner of #RAK15 and Brent is asking everyone to "change one thing" and in so doing, "change everything".
Visit www.raknominations.org, fb/RAKnominationsGlobal and follow @RAKnominatins on twitter and Instagram.