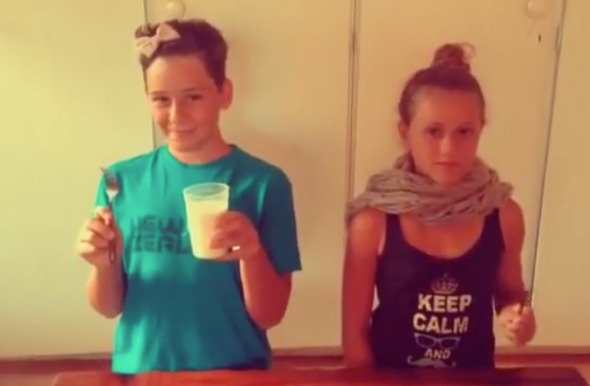 Suzelle's "bitesized DIY web-series" has inspired South Africans to try some creative do-it-yourself projects…and inspired some children around the nation to film themselves imitating her! Even her colourful language…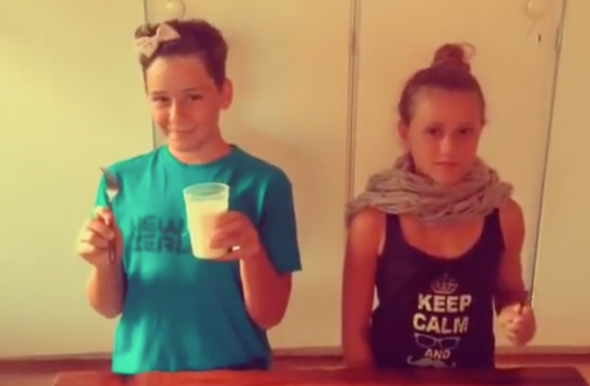 The latest videos – featured on this page – were filmed by proud mom Carolyn Lewis, with her son Kahlil and daughter Maya in the starring roles of Suzelle and her sidekick friend Marianne.
The children's first video – "How to eat an Oreo without making a mess" – was so popular with Suzelle DIY fans that they uploaded another a few days ago.
"Kids are dumbstruck at how well they have been received! Thank you all for your feedback!" Carolyn wrote on YouTube.
She said the second video – "Six simple steps to get you through loadshedding" – would be their "final Suzelle DIY instalment."
Carolyn also thanked "the real Suzelle for letting us ride on your coat tails" and promised that "Kahlil and Maya are busy hatching up new original parodies and sketches coming soon."
Watch SuzelleDIY Parody Video:
How to eat an Oreo without making a mess!
Watch SuzelleDIY Parody Video 2:
6 Simple Steps to get you through Load Shedding!
We're not sure of SuzelleDIY's reaction, although she was very gracious with another parody video sent in to her from a young South African named Megan. SuzelleDIY shared the video on her Facebook page, noting "it looks like I have some competition! Thanks for the video Megan, you are very creative. Love Suzelle x."
UPDATE 22 FEB 2015: Suzelle has just posted the second video on her FB timeline with this lovely message: "Look at these little Suzellians! They have some brilliant tricks in their sleeves in case you get stuck in the load shedding. Me and Marianne can't wait to try the shadow puppets. Dankie julle! x"
In the meantime Suzelle's DIY success continues to grow. She announced recently that "me and Marianne have been so busy with a lot of exciting things! We are revamping my studio, working on the SuzelleDIY website and we are even bringing out a book! So hold onto your hats guys because I have so many exciting things to share with you all soon. I cannot wait. "
If you're tempted to make your own Suzelle video…or to emulate how she looks…take a look at this video:
Watch SuzelleDIY Video – How to Make the Suzelle Upstyle