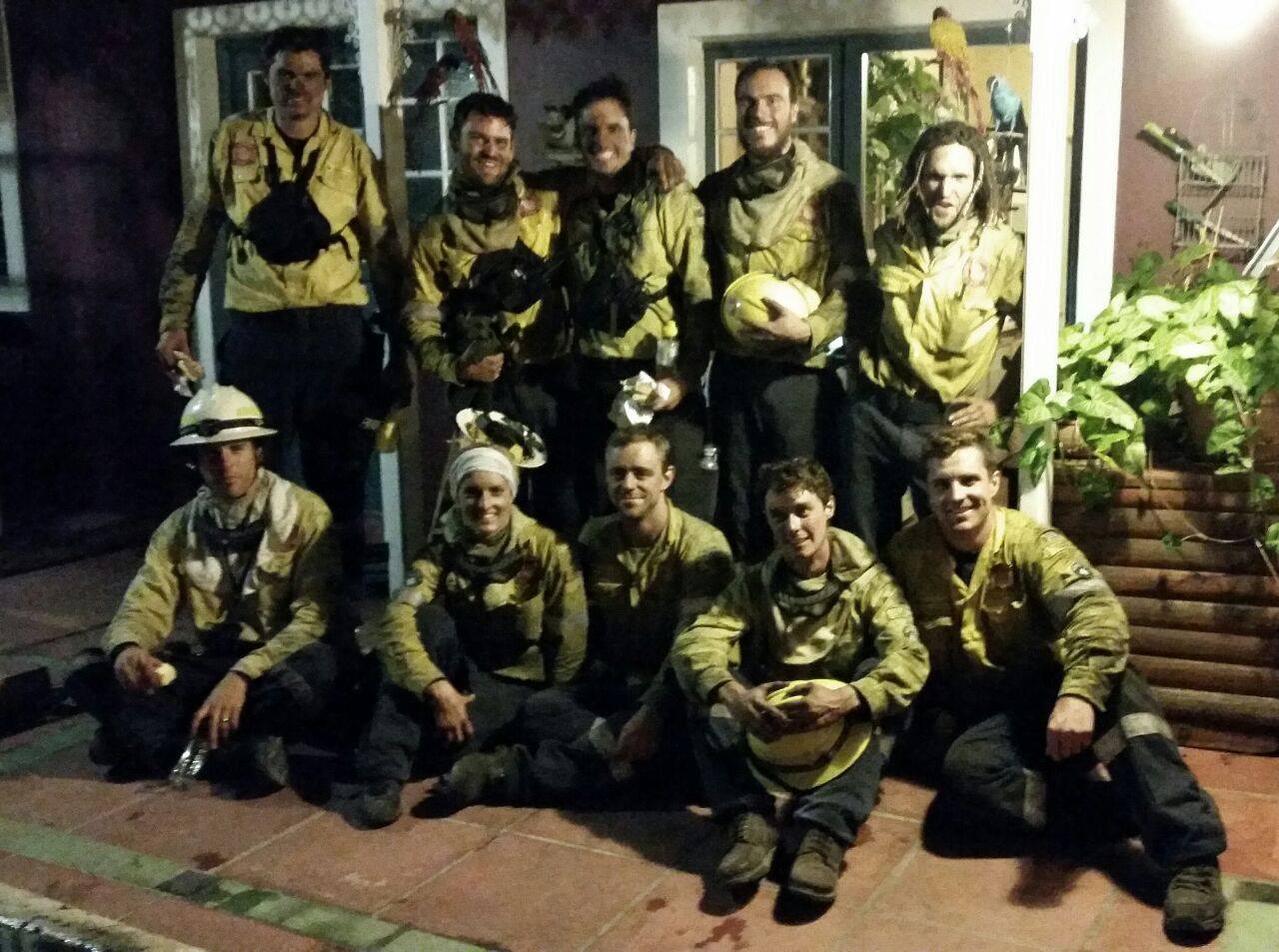 While the flames and the headlines may have died down, the work for the firefighters in the Western Province of South Africa is far from over. Just this evening the Volunteer Wildfire Services (VWS) crew were deployed again to assist with flare-ups along the slopes of Stellenbosch Mountain. "Be safe crew!" wrote the administrator of their Facebook page.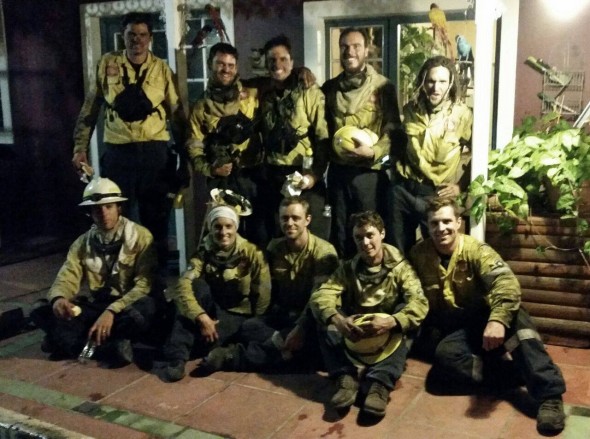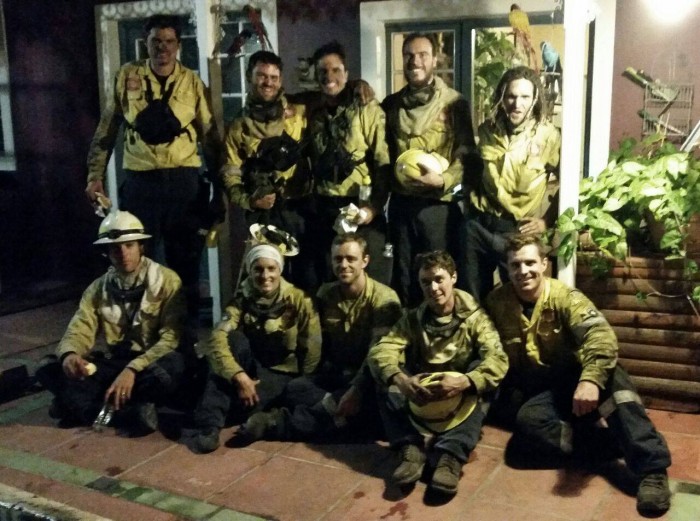 Cape Nature reported an hour ago that the majority of the fire, which started in the Jonkershoek Valley on Monday has been contained…but unfortunately there are still flare ups.
"Firefighters fought hard on today to contain a flare up which occurred in the Banhoek Valley and are continuing to monitor a flare up in the Helderberg Basin," said Cape Nature's report.
Over 450 firefighters, including aerial support and ground crews, have been working tirelessly throughout the week to contain this blaze…and will continue monitoring overnight. The dramatic satellite image below shows the fire last night: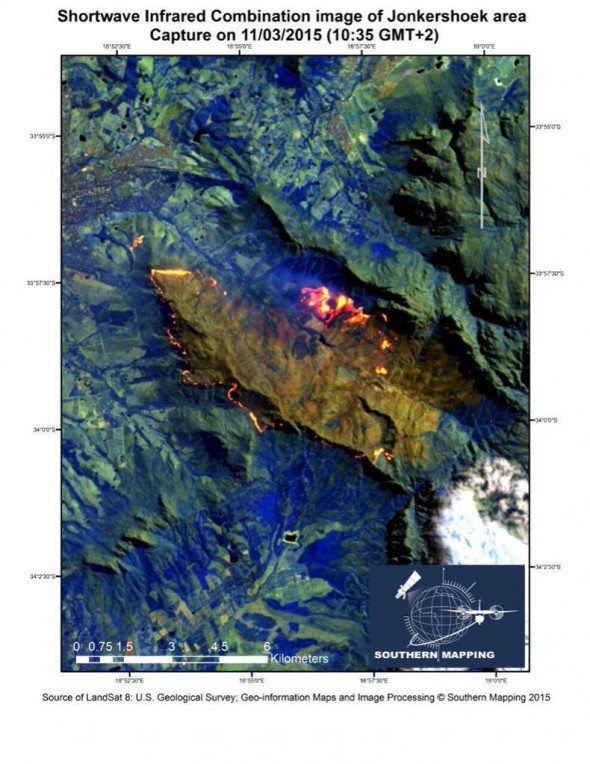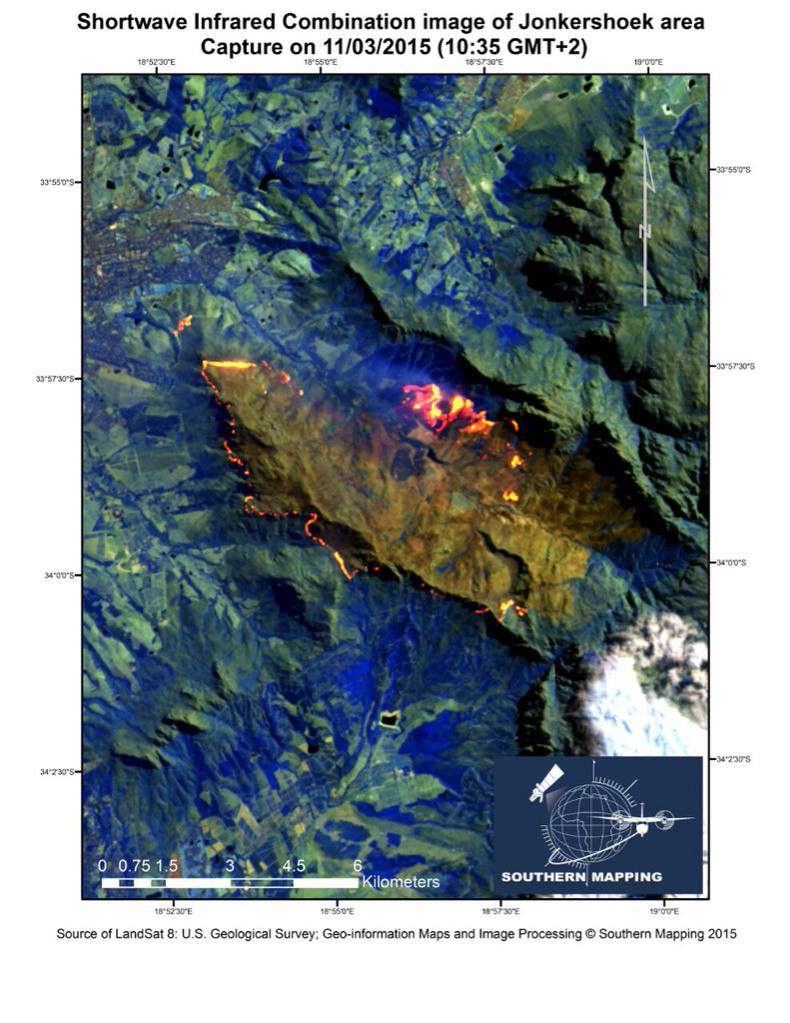 Meanwhile, due to the fires that plagued Cape Town's South Peninsula last week, Table Mountain National Park (TMNP) announced four hours ago that Silvermine and Tokai are to remain closed to the public indefinitely.
"In the interest of public safety as well as for the protection of the environmental integrity of the Silvermine and Tokai sections of Table Mountain National Park, management decided that these two areas will remain closed to the public until further notice," said a TMNP spokesperson.
TMNP explained that while they understand people are keen to get back to those areas, they remain very sensitive and unsafe.
They cite these reasons for the current closure:
Smouldering and burning vegetation still needs to be extinguished and flare ups will occur as stumps and roots burn.
Standing trees that have been burnt or damaged by the fire are extremely dangerous as they continue to come down in the area.
Recently burnt veld (as well as adjacent areas) is hazardous as the fire will have burnt roots underground and foot falls may cause serious injuries.
Unstable slopes may result in rock falls
Winds and rain may exacerbate the danger with respect to falling trees, branches, rock falls and mudslides
Hazardous clear-felling operations of the burnt plantation trees are underway by Cape Pine
Disturbance to surviving animals
Burnt areas are sensitive as windblown seeds can be damaged and the first emerging plants can be killed by accidental trampling
Disturbance to sensitive erodible soils
TMNP said the closure will be continually assessed and reopening will only be considered once all safety and environmental issues have been addressed.
For some areas this may take as many as six to twenty four months.
"Please assist us by being patient and please remain out of all burnt areas while mother nature heals herself," said TMNP.