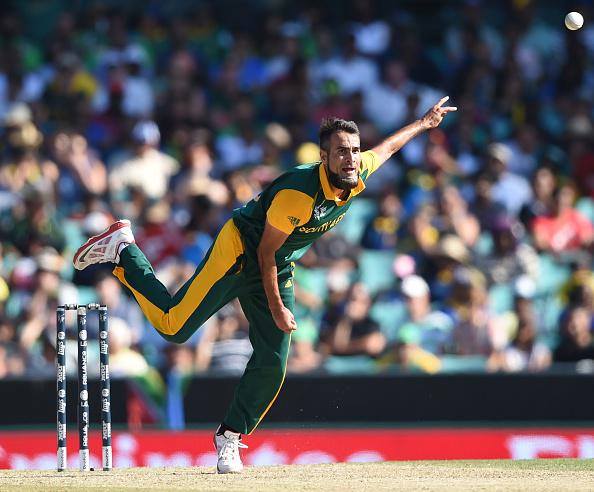 Congratulations! South Africa has powered through to the World Cup Cricket Semi-Finals with a whopping nine-wicket win over Sri Lanka in the quarter finals today! This is South Africa's first-ever World Cup knock-out win since it entered the arena in 1992.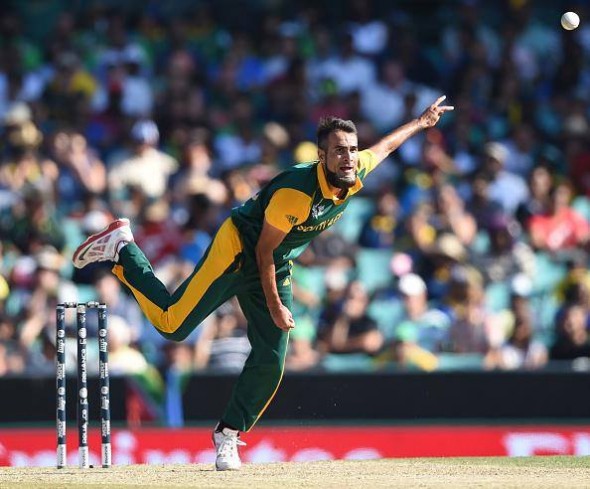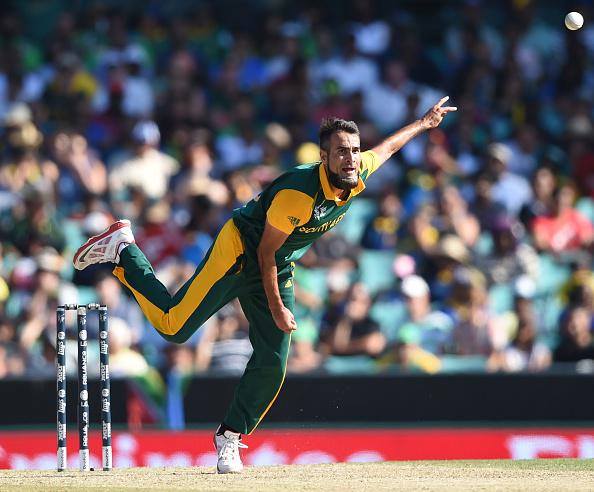 Protea bowler JP Duminy pulled off a hat-trick – the first hat-trick ever by a South African in a Cricket World Cup. He took three wickets for 29 runs. It was also only the second hat-trick in the current 2015 World Cup tournament. (Steven Finn from England scored the first against Australia.)
Fellow spinner Imran Tahir took four wickets for 26 runs, resulting in Sri Lanka having only 133 runs at the end of their innings…and leaving South Africa well placed to win the match. SA has never lost while chasing a total under 150 and today was no different.
Tahir's performance won him Man of the Match title. Former Indian cricketer Venkata Sai Laxman commented on Twitter that he loves "the way Imran Tahir celebrates after taking a wicket. Covers almost half the ground – difficult for his mates to chase him:)"
Quinton de Kock was also on fine form today (after struggling lately) with his 78 runs in the second innings heralding the end for Sri Lanka. This was the fifth time in De Kock's One-Day International (ODI) career that he has made 50 runs.
After the match, captain AB de Villiers said "He's been going through a tough time and a lot of credit must go to the selectors and coach for continuing to back him. It's good to have Quinny back."
The two teams today were evenly placed, both having previously won eight ODIs each.
Play was temporarily halted during the match due to a fairly quick summer shower…which resulted in a stream of tweets and photo captions referring to the downpour being nothing more than Sri Lanka's tears.
Since their debut into World Cup Cricket in 1992, South Africa had never won a knockout match. Although the Proteas went through to the Semi-Finals in 1999 and in 2007 (losing both times to Australia), the preceding matches were not elimination ones. And once SA got to those knockout semi-final matches…they were knocked out, earning them the reputation of being 'chokers'. In fact even at lunch today there were various jokes on social media about whether the South Africans were 'choking'. Hopefully today's win will eradicate this label!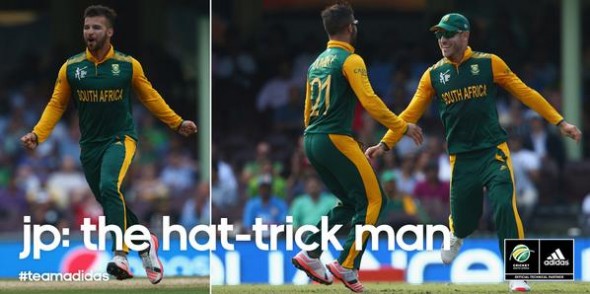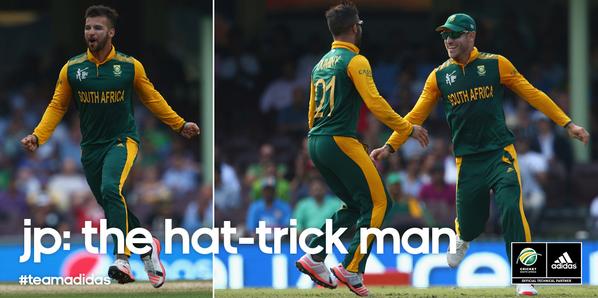 Before the match, de Villiers said "we can't focus on what happened back in the day. We can just work with what we've got right now. I'm the captain, and I want to lead by example. And I believe the guys will follow." They did!
Afterwards de Villiers commented "I'm very proud of the way the boys played today. We had a good feeling coming in today, we rocked up mentally today & were almost obsessed with our goal. Looking back, I'm really glad we bowled first."
According to Cricket South Africa, de Villiers is "quietly confident of our chances of winning the tournament. I like to believe in big things and I truly believe we can do this, otherwise we wouldn't be here."
The cricket captain tweeted a pre-match message earlier today to all his fans, saying "Playing for something much bigger than ourselves today. Representing millions! Playing for you today."
Thank you AB. And thank you to all the Proteas. You make us proud – Hashim Amla, Quinton de Kock, Faf du Plessis, Rilee Rossouw, AB de Villiers, David Miller, JP Duminy, Dale Steyn, Kyle Abbott, Morne Morkel and Imran Tahir.
The Proteas will face either New Zealand or the West Indies on Tuesday.