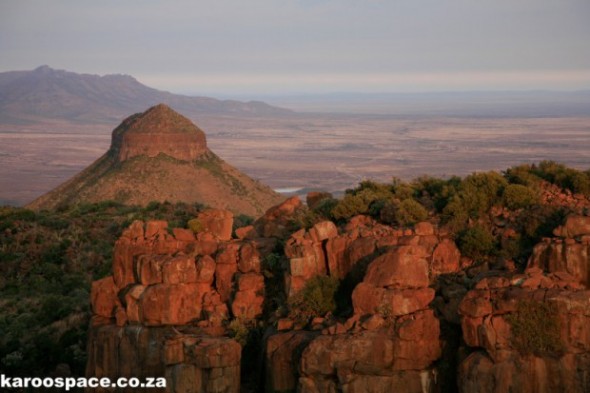 Shell Fracks Off. Is this the End of Karoo Fracking…or a Trojan Horse?
In November 2014, a Karoo-based German hydrogeologist called Dr Stefan Cramer made a bold prediction that fracking would not happen in the Karoo. He gave several talks on his theory and wrote an article called Six Reasons Why Fracking Will Not Happen. By mid-March this year, Cramer suddenly appeared to have been prescient in his […]

In November 2014, a Karoo-based German hydrogeologist called Dr Stefan Cramer made a bold prediction that fracking would not happen in the Karoo.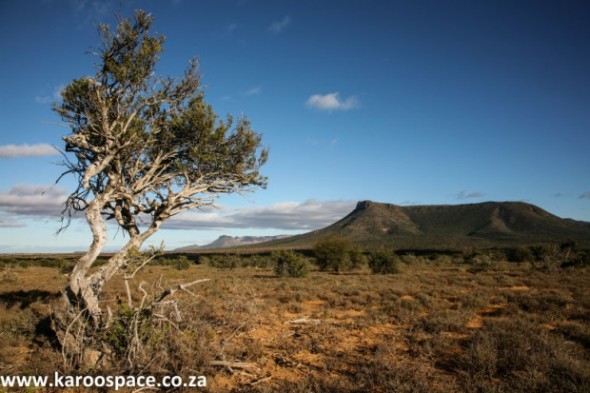 He gave several talks on his theory and wrote an article called Six Reasons Why Fracking Will Not Happen.
By mid-March this year, Cramer suddenly appeared to have been prescient in his statements.
Yesterday – 16 March 2015 – Shell South Africa Chairman Bonang Mohale confirmed the company was pulling its senior shale gas staff out of the country including general manager Jan-Willem Eggink.
Mohale blamed the low oil price, which was forcing the company to weather a financial storm by "adopting a low cost holding position".
The Sunday Times lead business story speculated that Shell's withdrawal was in reaction to the South African Government's fumbling and delays on legislation.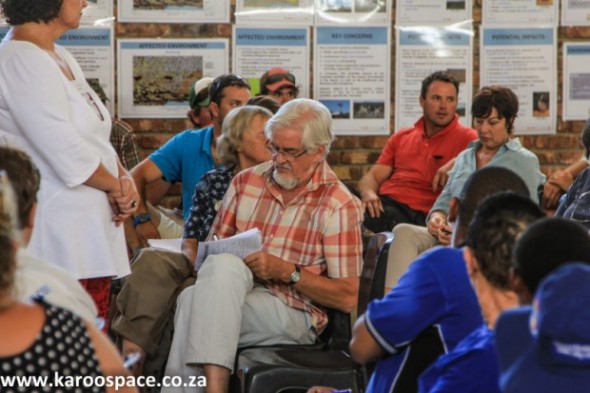 Why Would Shell Give Up So Easily?
Whatever the reason, the development caught many by surprise. Social media is currently awash with speculation. Is it a trick or a tactical manoeuvre? Or as many have remarked, is this the answer to prayers?
Could it really be possible that the frackers are in retreat? Without court battles, riots and bloodshed? Without anyone flinging their naked self in front of a drilling rig? Without locked gates and loaded shotguns?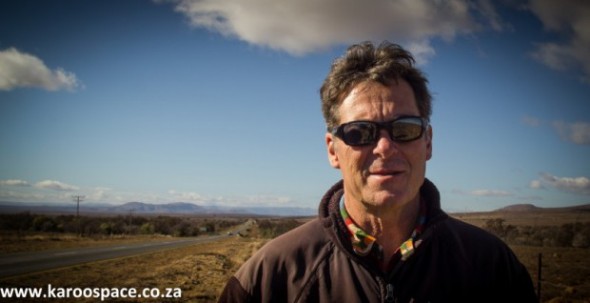 In fact today Treasure Karoo Action Group leader Jonathan Deal has warned against premature celebrations, saying this may be "a clever ploy by Shell to pressure the government into moving faster with regulations and licences".
He added: "Shell is a seasoned campaigner and what may at first blush appear to be a withdrawal from Karoo shale gas, may just be a Trojan horse."
Deal said the TKAG and its alliance partners "stood ready to pursue legal action should this become necessary".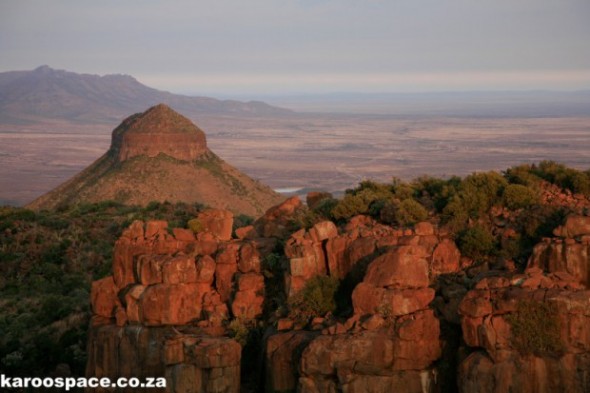 Was the Karoo Shale Deposit Exaggerated?
It does seem rather odd that Shell, one of the biggest companies in the world with a reputation for ruthlessly pursuing profits, would step back from what is allegedly a world class shale gas deposit in the Karoo.
Unless that same shale gas deposit has been over-hyped and is not in fact not world-class…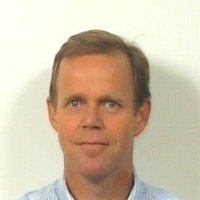 A few days before Shell's withdrawal, Jan-Willem Eggink spoke at a meeting with Cradock locals at the golf club.
He said (as he has several times before) that it was entirely possible that the igneous intrusions into the Karoo Basin had "burnt off" most of the shale gas more than 183 million years ago.
Cramer, currently based in Graaff-Reinet, and acting as science advisor for the Southern African Faith Communities' Environmental Initiative (SAFCEI) says Shell's pullback did not surprise him at all.
These were his original 6 reasons why he thought fracking would not happen in the Karoo:
Karoo Geology;
No Water;
No Infrastructure;
US Shale Success Model Not Relevant;
Problematic Legal Framework;
Poor Investment Climate.
Interestingly, Cramer had made no mention of the plummeting oil price, then, even though it was sliding fast when he made his predictions public in November last year.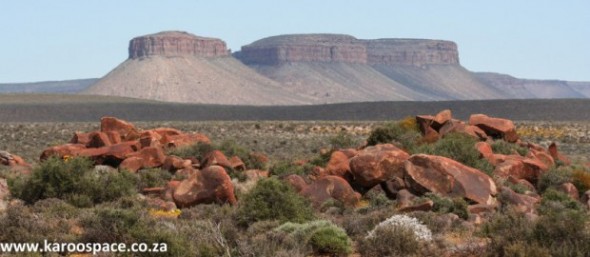 What are Shell's True Reasons?
"I don't believe the lower oil price played a major role in the decision against the Karoo," says Cramer. "Shale gas production here is perhaps 10 years away and nobody in his right mind would have the guts to predict what oil and gas prices will be then.
"It rather played an indirect role, as Northern American fracking operations are becoming less profitable and the global shale gas hype is fizzling out quickly.
"I think the lack of a promising or favourable regulatory regime in South Africa is the key component, coupled with a high degree of uncertainty about the shale gas resource itself.
"Remember that many grossly exaggerated earlier predictions have had to be revised downward in shale gas basins worldwide.
"Shell and the other applicants have also taken notice of the stiff resistance from land owners, which had made it very clear that they would have any licence questioned in court, based on the shaky legal grounds under the current legislation."
"It is perhaps a classic case of over-hyping a questionable resource."
Does this really mean the people of the Karoo can celebrate the end of the fracking threat that has hung over the region for four years?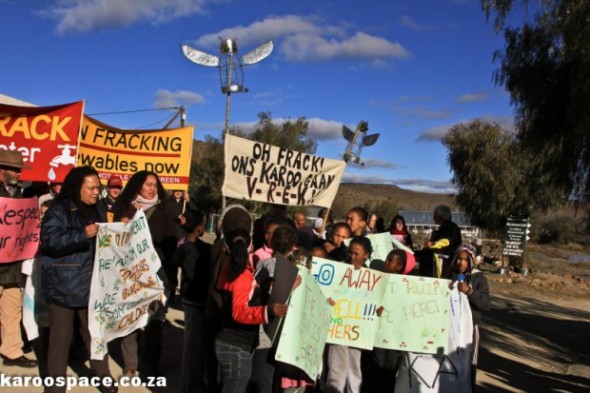 Beginning of the End for Karoo Shale?
Cramer made another bold prediction:
"I am convinced that this is the beginning of the end for shale gas developments in the Karoo. The Shell decision will have a major knock-on effect on the other applicants.
"Both Falcon and Bundu would have relied on oil and gas majors to work on their concessions as they don't have the technical skills and financial muscle to go into large-scale production themselves.
"They are dependent on investor confidence. The share prices for Bundu (Challenger Energy) and Falcon Oil & Gas can't slump much lower than where they are at present.
"Chevron (announced as Falcon's partner in December 2012) is the only major left for the time being and is itself correcting its investment portfolio with massive write-offs in Poland and Ukraine, to name just two cases.
"Expect the next 'cold feet' message to come from Chevron."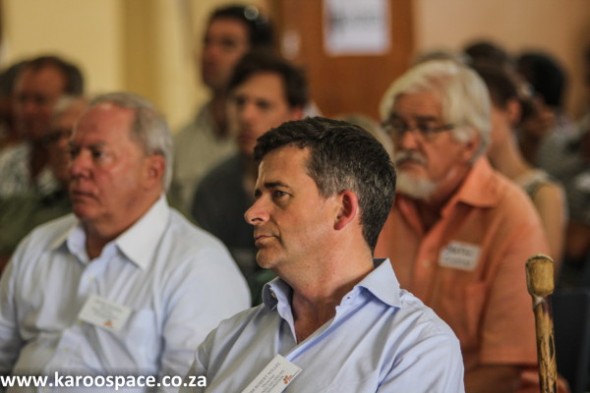 Can Karoo People Rejoice Yet?
"I think the people of the Karoo opposing fracking can rejoice, as it will be very difficult to re-start the process once more favourable regulatory regimes are in place.
"Oil and gas majors don't move in and out of such projects without very careful consideration. Shell has burnt quite some money in the shale business and would be reluctant to re-enter, unless the rules of engagement have changed considerably.
"Every year that passes makes renewable energies more likely and more economical, as the pressure for climate change considerations mount and the prices come down," said Cramer.
So are the frackers really fracked? Or will they be back when the oil price rises and if the South African Government bends to make thing more favourable for them?
Derek Light Says Pullback No Surprise
Cramer is not the only one to have been making predictions.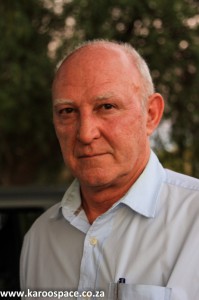 Lawyer Derek Light, who represents hundreds of landowners who oppose fracking and shale gas exploration said this yesterday:
"The fact that Shell are reconsidering their position does not come as a surprise to us. It is as we predicted.
"With the decline in gas price, ever-increasing costs of fracking and the additional cost of fracking which will come with better regulation, the viability of targeting the reserves in the Karoo become questionable.
"It is Government's duty to regulate these activities properly and we have (together with other interest groups) demanded better legislation since January 2009.
"The finalisation of the legal framework is not yet complete and we shall continue to resist the applications and to persuade Government to do the right thing."
And even though Deal is cautious about this pullback being a clever corporate tactic to force the SA Government's hand, he also added:
"However, I believe that the overriding pressure is to be found in the growing 'pariah status' of the technology. Globally, the well-laid and handsomely financed plans of the oil and gas lobby are failing, as the real truth of the unsustainability and risky nature of shale mining emerges."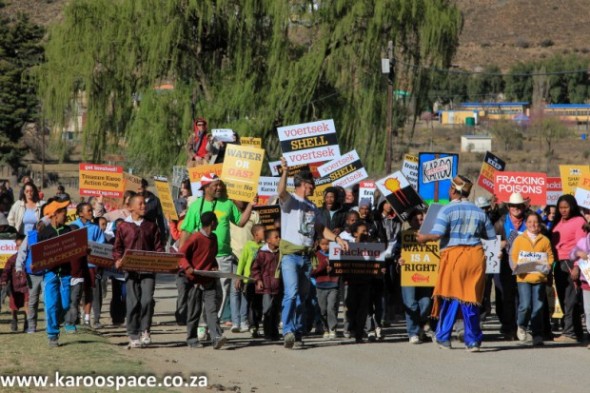 Dark Clouds and Red Fracking Herrings
As many have predicted, there is a dark cloud along with the silver lining.
Cramer explains: "SAFCEI has always maintained that the Karoo shale gas development might be a red herring, hiding the fact that coal-bed methane (CBM) is proposed for the Limpopo and Mpumalanga coal fields in a big way.
"We have also said that shale gas development detracts from truly sustainable energy solutions for the Karoo and for the country.
"What we should see now is a major push into renewable energy production from the Karoo, removing some of the obstacles that are currently holding back this industry.
"South Africa can become a global renewable energy leader."
[wpbrad id=61]
Text by Julienne du Toit | 
Pictures by: Chris Marais