South Africans love braaivleis, rugby, sunny skies and…South African ads! Even decades later anyone who was around in the '80s can finish off that sentence or the legendary Cremora one: "it's not inside, it's…" (scroll down for the ad).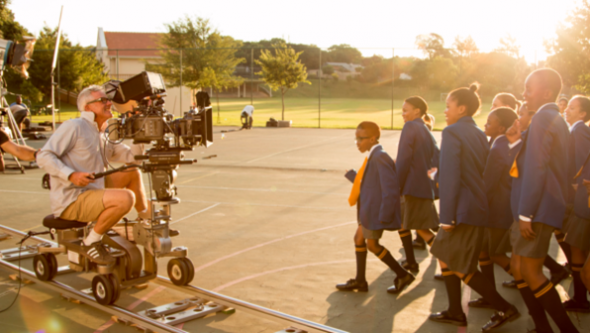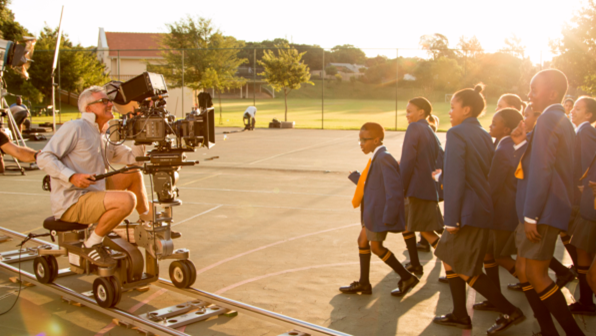 It's one of the many things South Africans excel at – producing good quality creative TV commercials (TVC) which are often humorous, moving or thought-provoking.
Here is a collection of some of the most memorable…
If you've been out of the country for a while, here are three of this year's best South African ads:
1. Blue Ribbon bread – "My Mom is So Cool" Advert
Blue Ribbon's latest TV commercial celebrates just how cool moms can be with a catchy and fun music video that's rooted in popular SA culture. The TVC was directed by Brett Wild and features a substantial cast of 38 kids.
2. Absa Bank Commercial
The ad is beautifully filmed with a mix of nostalgia as a man looks back on his childhood growing up in a township with changing needs… (Update 2019: Sorry, the video is no longer available)
3. Santam's One of a Kind TV Advert
Chances are you've seen this ad even if you live abroad. With a crazy wonderful celebration of everything South African from loadshedding to 'chop & dop', this ad showcased the best (and worst) of South Africa in a humorous and affectionate manner, capturing the essence of a unique country in which you need "one-of-a-kind insurance."
Here are two classics from last year that are sure to be remembered forever…
4. Bell's Whisky and The Reader Advert
This ad deserves to be given a Bells itself. It was aired during America's Super Bowl and received the ultimate accolade from an international website which claimed "This South African Commercial Is More Powerful Than Any Super Bowl Commercial This Year". Tissues are required. (Update 2019: Sorry, the video is no longer available)
5. Nando's Blue Light Brigade Ad
In true Nando's style the popular restaurant chain created this ad which pokes fun at SA ministers and in Nando's words "makes us laugh, reflects our reality and creates debate." Nando's are as famous for their controversial commercials as for their Peri-Peri chicken which is now sold all over the world! (Update 2019: Sorry, the video is no longer available)
Sometimes the ads are just brilliantly irreverant…
6. Savanna Dark TV Ad
(Update 2019: Sorry, the video is no longer available)
And for old times' sake, here are a couple of classics from the past…
7. Black Cat – Packed with Protein Power
8. Cremora – It's Not Inside, It's Onnnn Top
and the original:
Cremora – It's Not Inside, It's Onnnn Top (Original)
Let us know your favourite SA ad of all time – either below, or write to admin@sapeople.com
More