Yet another poacher was arrested last night in South Africa's Kruger National Park (KNP) during an operation that was described as sounding like a "war".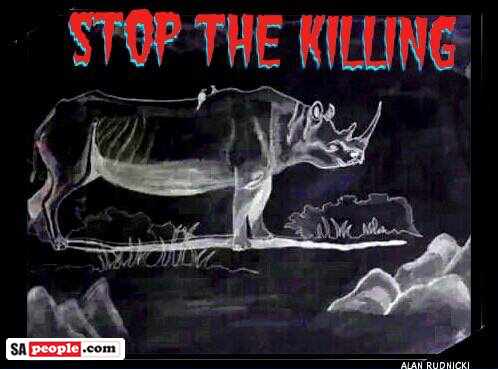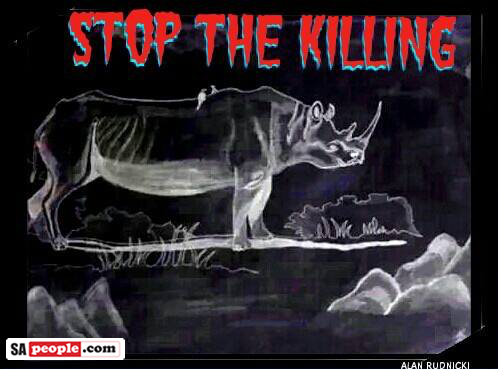 Conservation group Rhino Saving the Survivors reported this morning that there was a lot of activity on Tuesday night in the Kruger Crocodile Bridge Gate area with reports of gunshots heard by residents in Marloth Park.
According to the group, the Kruger Park provided the following official feedback: "Field Rangers had contact with two poachers along the Crocodile River opposite Marloth Park. One poacher was wounded and arrested. The other escaped by diving into the river. Rifle and other equipment recovered."
They said that "at times it sounded like a war was taking place but the Kruger Park official had everything under control."
There were no reports of poached animals.
Today it was announced by Outraged South African Citizens Against Rhino Poaching (Oscap) that a shocking 550 rhino have already been poached in the country this year, and according to Rhino Saving the Survivors over 430 of those (432) were poached in South African National Parks' own KNP…calling in to question the security within the park for these animals who face certain extinction if these killings continue.
There is a glimmer of hope. The war against poaching has recently received a boost in the Kruger with the support of the Dog Unit, the South African Police Services' reaction team, and a helicopter donated by the Howard Buffet Foundation (which has has donated over $24-million) with a total of 28 suspected poachers arrested in the park last month.
Last year the number of rhino poached in South Africa reached an all-time high of 1,215. If poaching continues at the same rate as the 550 announced today, the rhino poaching stats for 2015 will be even worse with a possible total of over 1650 rhino poached.
If you're on holiday and notice anything suspicious – please call SANParks Emergency Call Centre: 013 735 5516 / 076 801 9679.