The photographic exhibit 'On the Frontline' couldn't be more timely. With the xenophobic attacks on nationals from other African countries barely off the front pages of the news, the show focuses on the role numerous countries – what were called the Frontline States at the time – played in the battle against apartheid.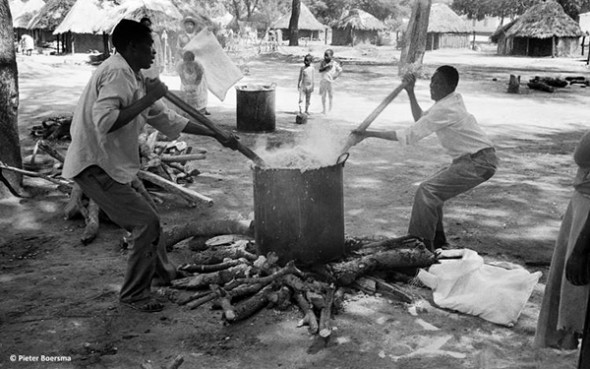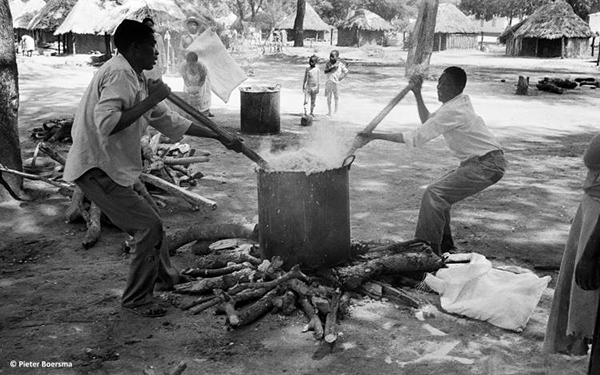 Speaking at the launch of the exhibition, at the Nelson Mandela Foundation's Centre of Memory in Johannesburg, Graça Machel, Mandela's widow, said that angry and impoverished South Africans who targeted foreigners during the xenophobic attacks were "struggling for survival themselves…They've been pushed to the limit…They hate the conditions in which they are living." Change that, she said, and "the borders we inherited have no significance at all."
"Our leadership has betrayed the dream – all of them. They betrayed the dream, they are not showing us the leadership," she said.
She asked how the dream could be rebuilt to create another Frontline and urged everyone to take responsibility for what had happened.
Max Sisulu, the son of the late anti-apartheid veterans Walter and Albertina Sisulu, recalled how he found a home away from home in every part of Southern Africa after he went into exile alongside his mother. The exhibition, he said, was a fitting tribute to those who "gave me accommodation, they gave me space, they gave me warmth and friendship."
The show has been in the works for a year already, curated by Ingrid Sinclair and Simon Bright. With many images that are disturbingly graphic, the exhibit reflects on the contribution made – and the price paid – by countries in Africa that helped the liberation struggle against apartheid.
In describing the show, the centre said many lives were lost in those countries daring to protect and host anti-apartheid activists and soldiers.
This, it said, is in stark contrast to the recent xenophobic attacks, where those very nationals were killed on the streets of a country they helped.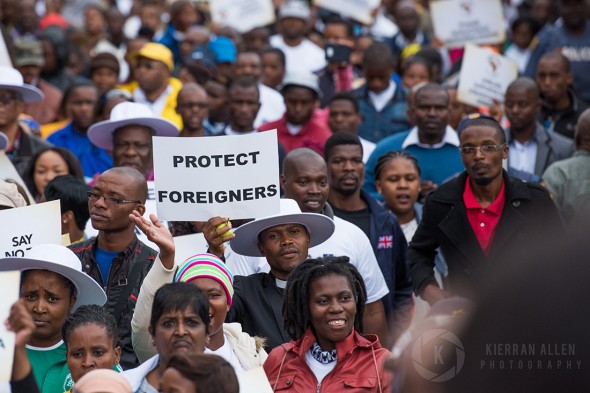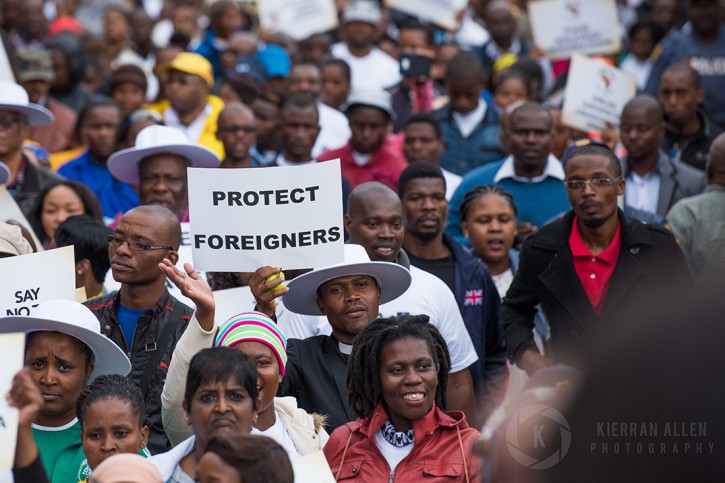 In a review in The New Yorker magazine, Jeremy Harding, a correspondent in South Africa at the time, noted, "Some of the images are brutal, an open pit of bodies at Cassinga, in Angola, where the South African Air Force bombed a Namibian refugee camp in 1978, killing six hundred people; the bullet-ridden dead in an ANC safe house in Lesotho after a South African undercover raid in 1982."
As he pointed out, by the time South Africa pulled out of Angola, there were at least 500,000 dead and 4 million displaced from their homes. In Mozambique the figures were higher.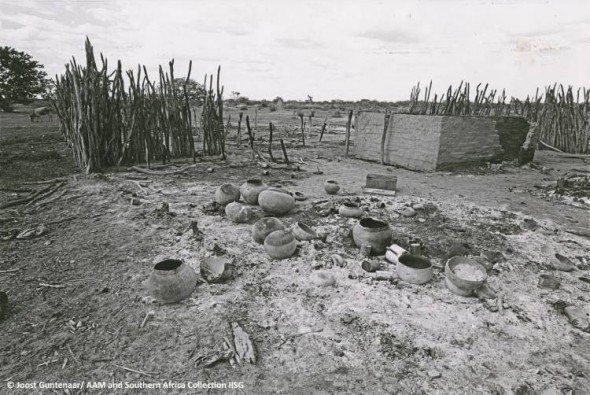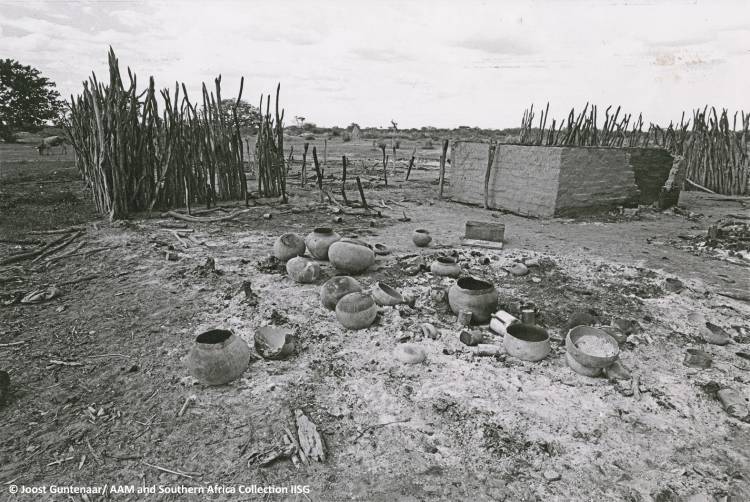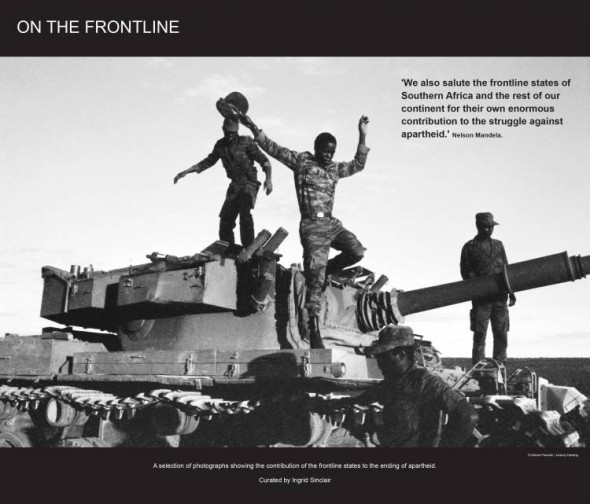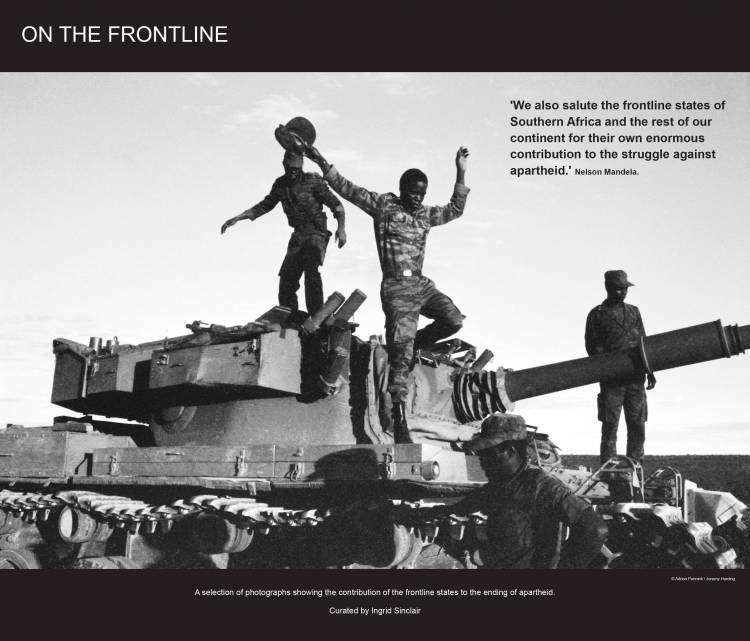 The exhibition will be at the Nelson Mandela Foundation Centre of Memory in Johannesburg until mid-July.