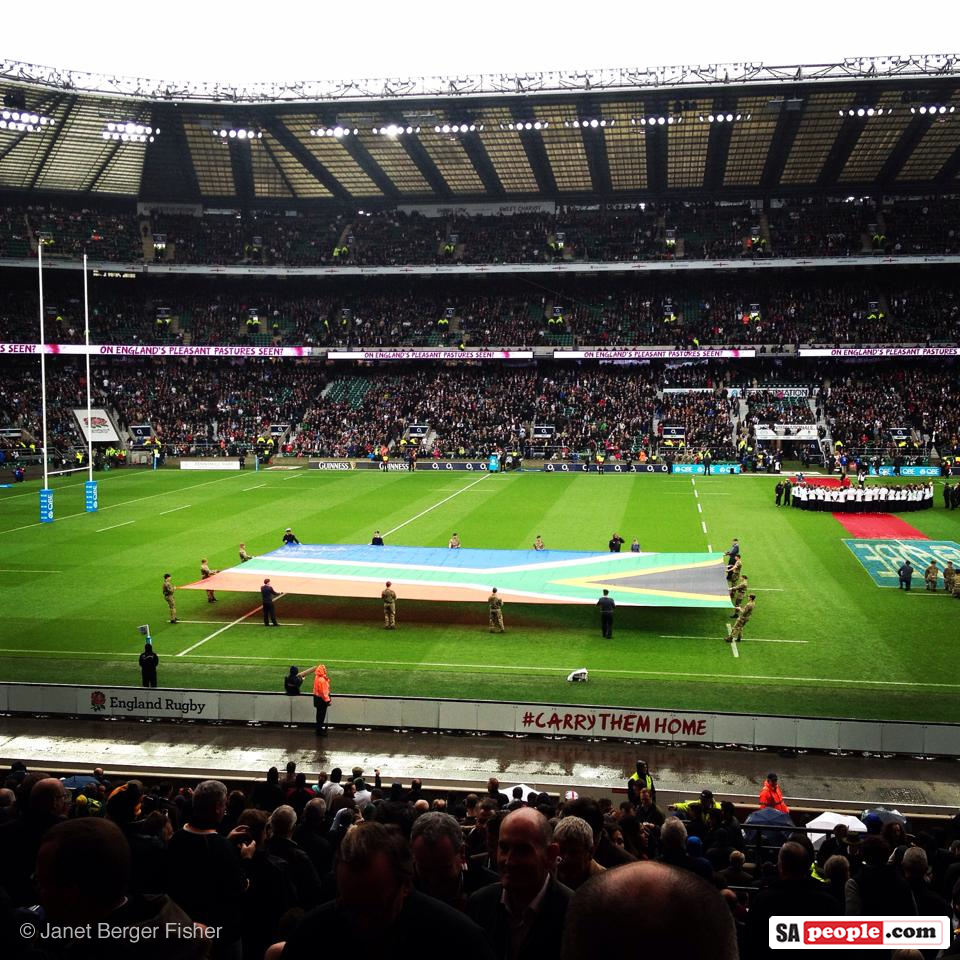 So now we have established that most of us expats are not hell bent on taking the country to the dogs, let's talk about why we upped sticks and left.
I come from a family of expats. Mum is English, Dad from South Africa but raised in Kenya and Zambia, grandparents from SA and the UK. Brother happily married to an English girl who's like a sister to me; and I miss them…a lot. They live in sunny California, but we are the scatterlings of Africa so I have accepted this and accept I created this reality.
We drained our bank accounts…as much as we could get out, sold the house, got in the movers and jumped on a plane to literally start all over again!
And geeezzzz…it was like literally starting all over again! It was painful…some days were too painful to bear, but with all due respect you won't know that pain unless you have gone through it. But I stuck with the pain…like a bad break up and I got through it…and I have never been happier.
South Africans moving abroad is known as the 'brain drain' to many…but really!? I mean come on….you guys are doing fine I thought? You don't need us. You don't need us taking up more jobs when really unemployment is rife. This is a fact. You don't need me or my kid because you've still got your friends, you've still got some family to braai with on a Saturday afternoon belting out Shosholoza to the TV in all your patriotic gear…we know you are all fine…so most of us are not heading back.
We are so happy you are all fine. It is actually important to us that you are all ok. We do care! We are also fine by the way. And our children are happy.
We are happy…we have friends and some of us are lucky enough to have family, but hey over here we are like one big family…pink, purple, green, black, white, mixed…we are one, .and you know what…it is freaking lekker! It is a jol! Well most of the time…anyway…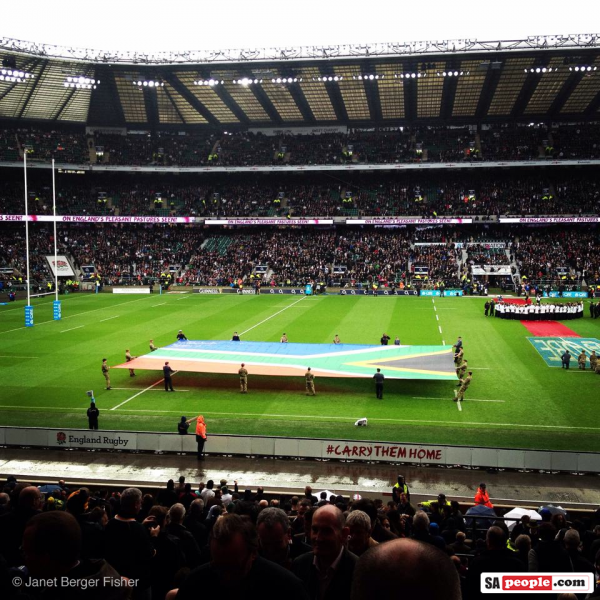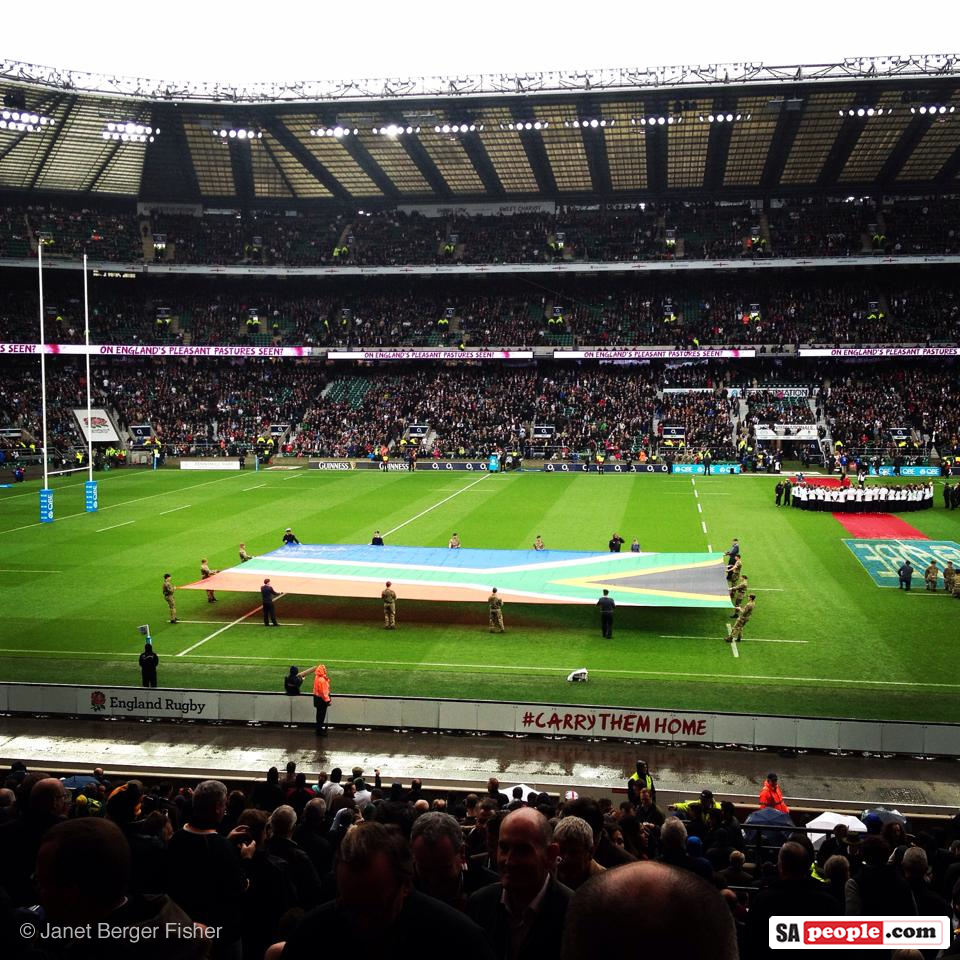 We also dress in patriotic gear, paint our faces green, red and yellow…and guess what…we also belt out Shosholoza to the TV while necking a bottle of Klippies! We even cry when SA scores that goal and takes gold. Grown men crying. Yip…there is no one more patriotic than a Saffa in Wimbeldon at the Slug and Lettuce screaming at the TV on a Saturday afternoon in a freezing cold London!
So back to why we all packed up and so called "deserted" and left our beloved South Africa. Different strokes…different folks…
This is my story I would like to share…a tip of the ice berg but what I hope will be the beginning of some kind of acceptance and healing for all of us…because you know why…life's too short. Life's too short to hold a grudge and be pissed off with me because I decided to take the biggest gamble – what to me was the biggest gamble – and start my life all over again. I keep getting side tracked here. Here's why…
I met the boy of my dreams! I fell madly in love with him. He is still one of the hairiest most loveable people ever. He is now my wonderful husband. So Andy decided to do the whole two-year working visa stint and I was determined to be with the love of my life. Besides that, there were other factors at play here. I was lazy. I hated school and hated the whole system. I was the kid marching on the Grand Parade when Nelson Mandela was released and I was supposed to be in class. I was the kid trying to understand the street kids and having deep conversations with these poor glued-up little souls. I think I was possibly going to turn into one of them literally. I had no proper Matric, no degree, no ambition and no desire to fit into the little box you are supposed to fit into as a young white South African girl from a privileged white background.
I was and still am not into 'fencing' people and fitting in to little boxes for the sake of meeting other people's expectations. It just doesn't do it for me. I did what I needed to do. I did what was best for me and now my beautiful little family. As long as I hurt no one, as long as I stayed true to myself…I knew deep down it would all be ok…and it is.
I was at a point in my life were I knew that if I stayed in SA I would personally go down the tubes. I needed to get out. I needed to escape the living on a knife's edge…not knowing if I would have work or enough money. I did not want to live dependent on my folks…although they would give me the clothes off their backs. (They are salt of the earth kind of people.)
I needed to escape some dark shadows which followed me day and night. I put them them there…putting myself in vulnerable situations because I was desperately searching to be accepted and desperate to show everyone I was not the failure I was deemed to be…but I needed to leave these deep feelings and emotions buried 6 feet under and get on that plane and start again with what is still the love of my life. We did it!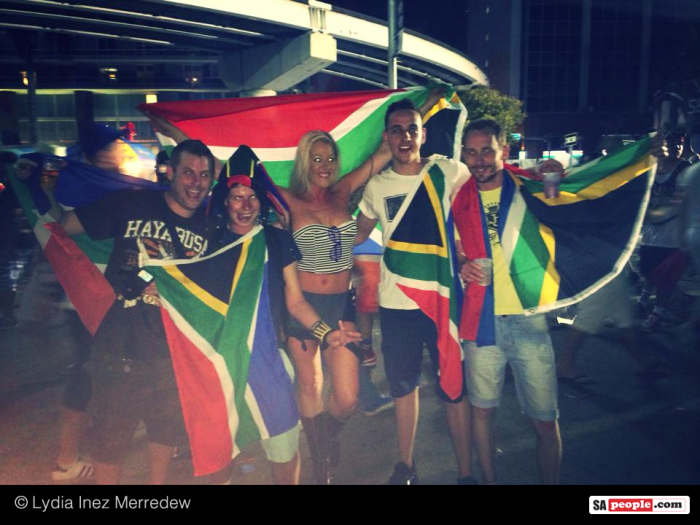 Do we look back and go "what if?" Sure. Every few years – or if the in-laws come visit – we chat…and the "what if" conversation happens…
I work for the most amazing company, as does my husband. We are both in the same companies we started working for when we arrived. We arrived with nothing…but now have our little empire. It is not exactly an empire but we like to think it is because we worked hard, persevered and we made it happen all on our own! This is home and I am so proud of what we have achieved on our own through sheer hard work, guts and dedication…let's not forget that fighting South African spirit!
SA is kind of like a special boyfriend I had many years ago…we broke up because we were not ticking all the boxes for one another. He is still someone I care deeply about but on another level. We still laugh and chat sometimes. He is happily married to a really awesome woman with a super cute little boy.
So I broke up with SA. I ended our physical connection and yes it hurt. It hurt like hell. But I had to do this to save me…to make a better me…to be the Mum I am today. I am happier and I do still, and always will, care deeply about SA. Most of my life references refer back to SA. Be happy for me, I am so grateful I have discovered different people, different lands and been able to live as an expat flying the flag high in this incredible global village.
I am proud to be a Saffa and I am proud of you all.
When I come home on holiday I hope to have won the Euro Millions…then drinks on me. I just want us all to get along…that's all! We all have one common goal and that is happiness.
Thank you for letting me share my journey. Please share yours…whether you are an expat, an ex-expat, a South African Citizen who has never left or someone from another country living as an expat. I am interested and you know what…I do care.
Sala kakuhle xx