Take a listen to the latest Nkandla song to hit the airwaves below. As 702's Xolani Gwala said, when he played it on Friday afternoon, Nkandla is "the gift that keeps giving."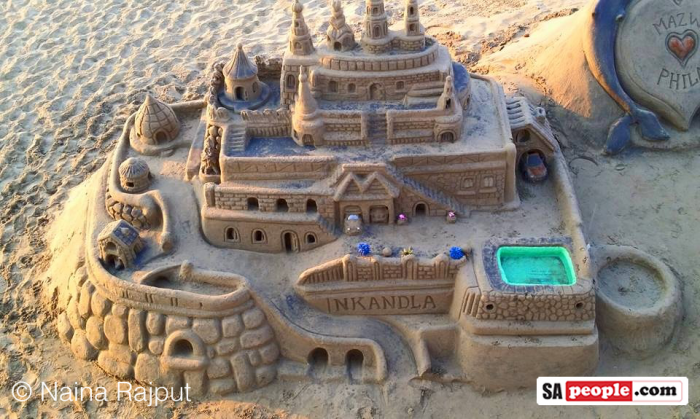 Xolani was referring to the multitude of Nkandla songs, Nkandla videos, Nkandla poems, Nkandla jokes – and even Nkandla beach artworks – that have resulted from the Nkandla controversy in which President Jacob Zuma's personal homestead was upgraded for R246-million, using tax payers' money.
An initial report by the Public Protector, Advocate Thuli Madonsela, found the President should be held accountable for some costs, but Police Minister Nkosinathi Nhleko's recently announced his decision that the South African President is not liable for any of the costs…not even the "fire" pool!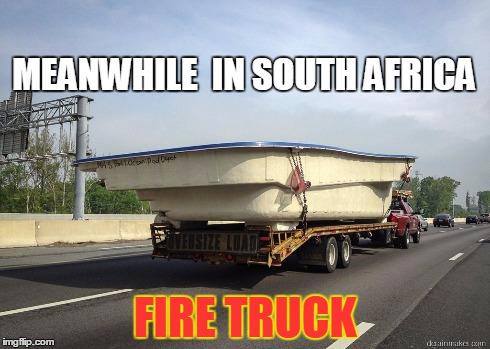 On Thursday EFF leader Julius Malema called Nkandla a "nickname of corruption". Speaking at the #DMNandosGathering, Malema said that "swimming pools and those types of luxuries should be from a personal purse" and, in reference to corruption, added "once you stop Zuma, they will all stop."
Malema said that the EFF will continue to raise Nkandla whenever they see Zuma "until he pays", and that his party will "protect the Public Protector" whose report is "the alpha and omega on the matter" whilst the Police Minister's report is "not worth the paper it's written on".
Today's latest Nkandla song uses sound bites from Zuma's recent outburst in Parliament in which he made fun of those who are concerned with Nkandla and yet can't pronounce it.
Listen to latest Nkandla Song
Watch Video – President Zuma jokes about Nkandla in Parliament
Watch Video: Pay Back the Money by Crash Car Burn
The South African rock band released Pay Back the Money after the Police Minister's report found Zuma would not be held accountable.
Watch Video: One of the first Nkandla Songs – "Nkandla Style" (Parody of Gangnam Style)