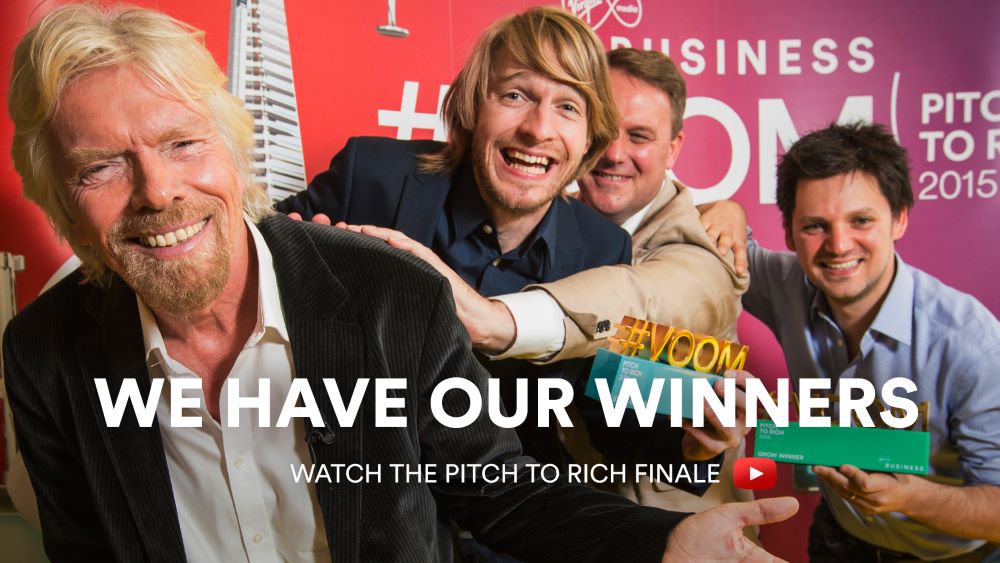 Congratulations to South African entrepreneurs Jeff Paterson and Oliver Du Toit who won a major business competition in the UK today, and are now poised to revolutionise the way the world exchanges foreign currency!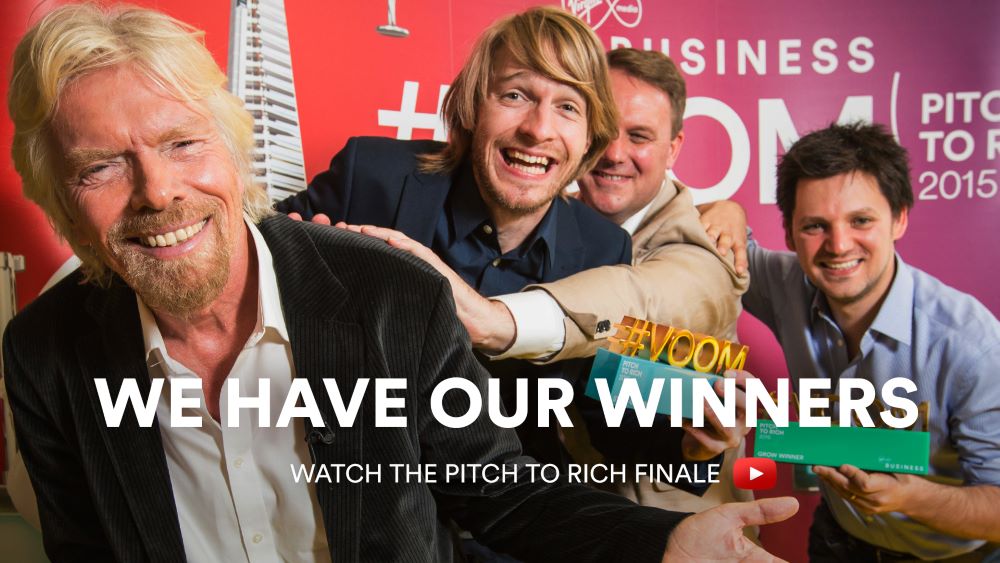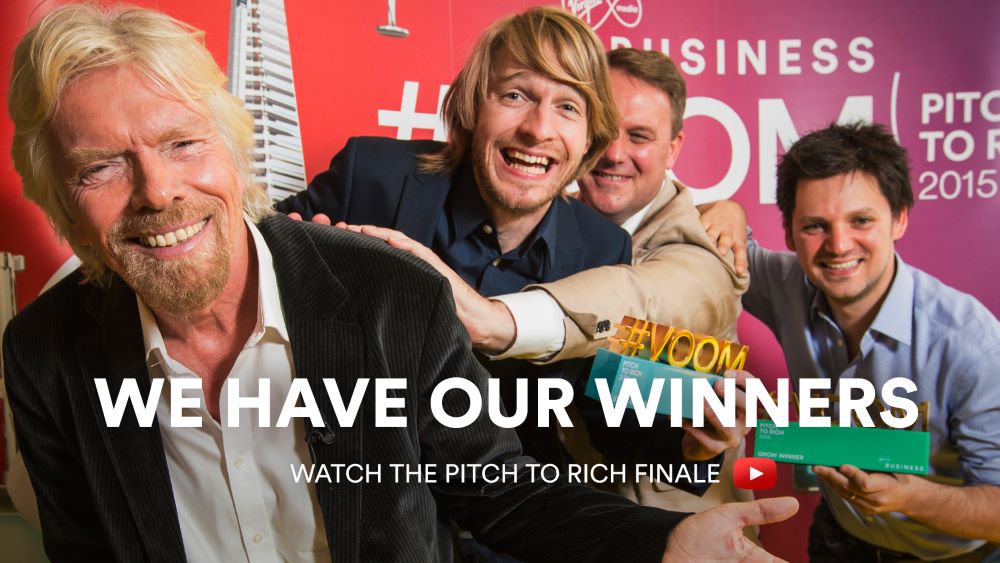 And thanks to all those South Africans who voted to ensure they secured a spot in the top three and were able to pitch their business idea to Virgin founder Sir Richard Branson and a panel of judges in the 2015 'Pitch to Rich' Finals this morning.
Today Paterson pitched their Fourex concept in a televised event which was streamed live on the Virgin Media Business (VMB) website. Last night he told SAPeople he was "nervous as hell but we want this so badly so [we're] going to nail this". And they did!
This is the fourth annual competition from VMB to "seek out, celebrate and boost exciting businesses in the UK."
The competition is divided into three categories: Start-Up, New Things and Grow. Fourex won in the 'New Things' category for "big new ideas with the capacity to disrupt".
And Fourex is a big idea. So big that the two South Africans have spent "every cent" they have over the past three years to develop it.
Fourex is a machine that allows people to insert any coin or bank note into it in exchange for usable currency. With its image recognition software, the Fourex unit can recognise and exchange coins and notes from almost any country in the world.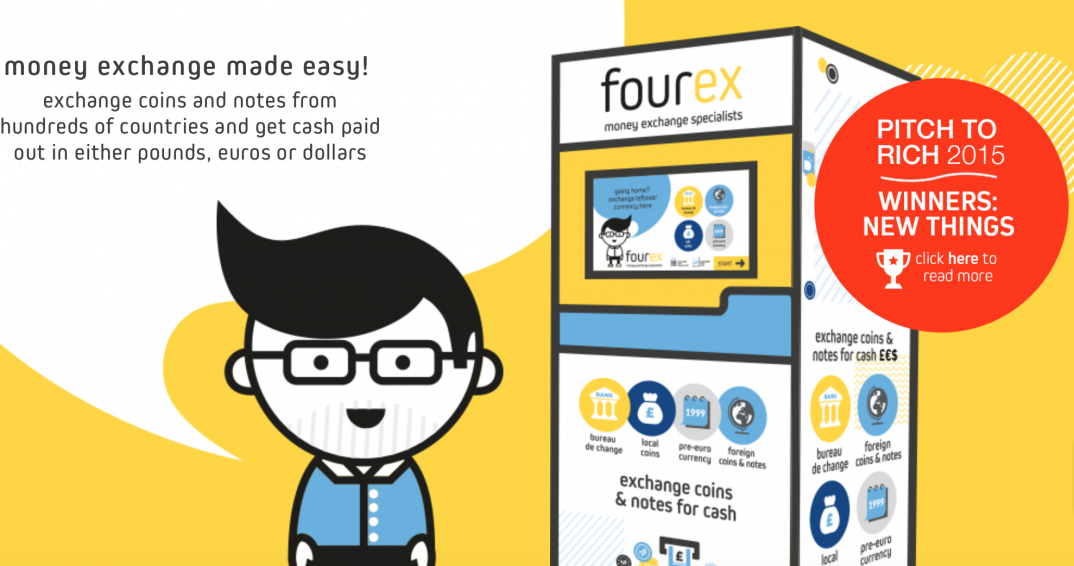 "The idea behind it is that every time people return home from an overseas trip, they always end up with a handful of coins and a banknote or two, and there is no way of exchanging this money," Paterson explained to SAPeople before the Finals.
"With over a billion people travelling internationally every year, we knew there had to be a market for something like this as everybody we spoke to had a jar filled with leftover currency lying dormant in a drawer at home." (According to research there is over £3-billion worth of unused foreign currency in UK homes.)
The innovative South Africans have come a long way since they first tried to raise investment for their invention, and faced hundreds of rejections. Now they're receiving requests for franchises from several countries around the world, including Saudi Arabia and Japan.
The company has already secured a contract with Transport for London (TFL) to place machines in several busy Underground stations…where an average of 1.2-billion passengers travel annually; as well as a contract with Westfield (shopping centre).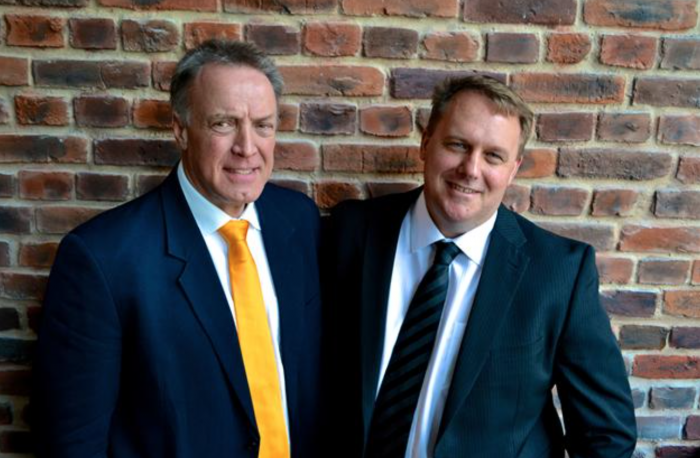 The goal is to deploy over 400 machines into central London within two years. In addition to exchanging leftover currency, the Fourex kiosk offers Bureau de Change services to tourists.
As the winner of the #VOOM Pitch to Rich competition Fourex gets a £50,000 cash investment, and invaluable mentoring from the Branson family's Head of Investments and Virgin's investment team…as well as several smaller prizes including 6 months free electricity and an unlimited travel pass on Virgin trains.
The judges included Branson; Jon Oringer, founder of Shutterstock; Justine Roberts, founder and CEO of Mumsnet; Jo Malone, founder of JoLoves; David Gandy, supermodel and investor; and Peter Kelly, managing director of VMB.
The winners in the other two categories (Start-up and Grow) were Kiryl from Kino-Mo who aim to bring holograms to the High Street, and Anthony from JustPark with an app that lets drivers use homeowners' parking spaces.
More Info
Watch Video – Fourex
If you haven't seen it yet, this is the Fourex pitch which explains how the concept works…