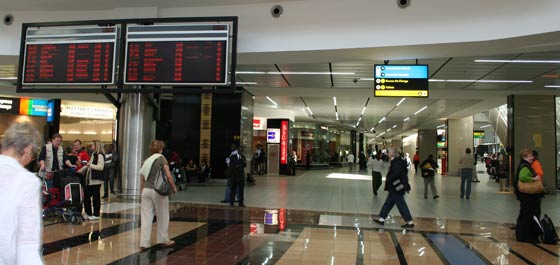 An American tourist and her three children were allegedly held in a detention centre at OR Tambo International Airport in Johannesburg today and were due to be deported this evening.
UPDATE

: Thanks to the intervention of Gift of the Givers (GOTG), the family was released late this afternoon and allowed to enter the country.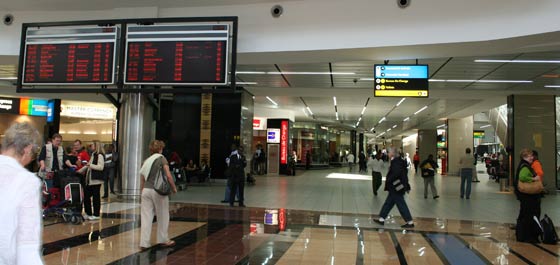 Dr Imtiaz Ismail Sooliman from the GOTG Foundation, one of the largest disaster relief organisations of African origin on the continent, confirmed this evening that the family arrived this morning at 8 am and "were kept in a detention centre". He told SAPeople they "were booked on a 7.20 pm flight to be deported but through our intervention were released at 4 pm to enter the country."
Earlier today, Dr Sooliman had published the following statement on GOTG's website and Facebook page:
"It is understood that the intention behind the new Home Affairs travel rules are in the interest of combating child trafficking, spouse disappearing with children, etc, but it is important that such rules should take into account individual cases where their is a plausible, credible explanation why documents may not have been carried especially in the first 6 months to a year of the new rule being applied.
"Lateral thinking by immigration officials in the interest of the tourists and the country is critical.
"Take today's case in point: an American tourist arrives with her 3 minor children to South Africa this morning and is requested to produce documentation from the husband. He is a cardiologist at the Mayo Clinic in Arizona.
"He accompanied his family to the UK and was traveling to South Africa with them when he got called back urgently to treat a patient from the royal family of one of the Middle Eastern states. Who at that point will remember unabridged certificates and a police affidavit especially when the children travel extensively throughout the world with one parent with no such complications anywhere else.
"The wife, Martina Mookadam, is also a physician at the Mayo Clinic, but now she and her 3 children aged 10, 14 and 15 are in a detention centre at OR Tambo to be deported on a flight at 7.20 pm tonight. This action virtually gives them "criminal" status. Martina was not allowed to even ask which flight they were being deported on.
"She offered to get a stamped letter signed by her husband and sent from a police station in the United States. It was flatly refused. She and her children pay the price because of a sudden change in the husband's travel plans. These children are traveling for 48 hours, are exhausted and are now being put back on another long flight back to the UK.
"I thought Home Affairs was protecting children. Great way to treat children. Great PR for South Africa's tourism industry when a physician and her cardiologist husband at the Mayo Clinic in Arizona discuss the welcome you can expect at a South African airport.
"Their patients would be high profile, potential future tourists to South Africa, people whose spending power can make a meaningful contribution to our economy.
"I call upon Minister Gigaba to intervene timeously and stop the deportation. He has less than 4 hours to prevent a huge embarrassment to the country. Thereafter, Home Affairs must go back to the drawing board and relook at how these rules should be applied.
"I agree that children must be protected but the new law should have a case by case approach in a humane manner."
Earlier today Home Affairs spokesperson Mayihlome Tshwete reportedly said that although the DHA sympathises, they cannot make exceptions. It would be setting a "terrible precedent", he said, if the more "esteemed" members of the public didn't have to obey the rules. He also claimed that the family of a revered doctor from South Africa would suffer similar consequences if they travelled to the United States without the correct documents.
It appears that thanks to the GOTG foundation, and the realisation that this was indeed a rare and unforeseen circumstance, the family was allowed to remain.
To make sure you have all the right documents – please see our Simple Guide to Travelling to and From South Africa with Children.