Well, that was a whistle-stop tour of the country. And yes, would have loved to have been able to take much more time doing it, revisiting every little fun thing I've seen over the years, but alas, time constraints and a couple of pre-teens (my twins, the Pixies) filled with ennui precluded that from happening…


So, where were we?
Yes. The main reason for this whole road trip – from Gauteng to Cape Town and back – coming about in the first place. The SA Judo Championships. And my little champs fought for all they were worth, with PxOlder taking Bronze in the individual competition (PxYounger a very very close 4th) and both getting Bronze for the team event.
So that was worth the smiles at the end of the week I guess. But 12 hours sitting inside a sports hall didn't really leave much daylight or time for geocaching or sightseeing in the area.
Ah well, we'll do that one next time. When someone else is driving. And I can go drink lots of wine at various farms in the area!
We also found a new sport along the way. A couple of visits to CityRock in the Mother City piqued the Pixies gung ho spirit, and happily they're building a climbing gym in Fontainebleau which will open up here soon, so we can all go and clamber about. (Watch this space for that opening!)
Leaving Slaapstad and her sleepy drivers behind, it was time to hit the long and dusty (in some parts) again with much pleasant scenery along the way.
One thing the Pixies (or should we call them Pixels as you're only seeing their pics in pixel form?!) weren't going to get out of seeing was the southernmost tip of Africa…
The final episode broadcast of 'Treasure Hunt' (which I used to present) was set in and around Bredasdorp, in the Southern Overberg region of the Western Cape – and was probably the best show we ever did…and also one of my favourites (even if it was bittersweet, it being the last).
The contestants – I can finally admit – were people I knew…but I didn't know they were going to be on the show. Most would have thought that once I worked it out, I'd be a whole lot more helpful, but no. This was a boy that terrorised me in my youth, so he had to work doubly hard!
Some of the best lines ever came out of that show too. I'll never forget my inspired moment, seeing a few gorgeous golden Palaminos running across the fields: "Any pal a your-no is a pal a me-no". Riiiiigghhht.
And the Contestant, on being given the clue that "with the help of a yearling, Mel must change a hogget into a shearling" decided that it obviously meant that with the help of a horse, I should change a pig into a sheep. Okay then. (Actually, in case you missed it, a yearling is a guy who goes around from farm to farm shearing sheep, a hogget is a sheep that's never been shorn, and a shearling is one that's been shorn for the first time. You learn something new every day ne?)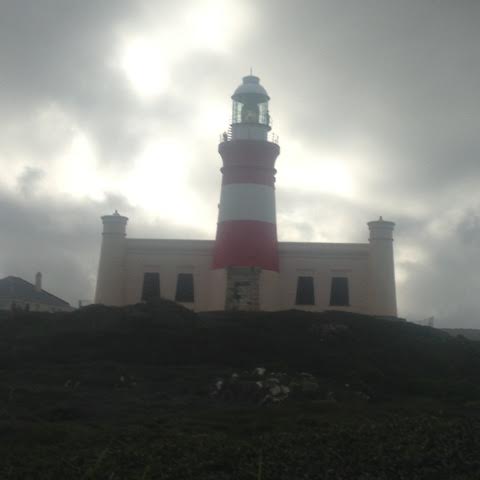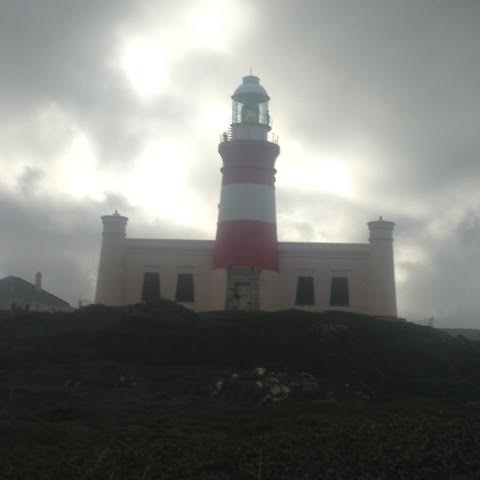 The other two 'treasures' were a large lightbulb, found on top of one of the turrets of the Agulhas lighthouse, and something to do with a ship's figurehead at the Bredasdorp Shipwreck Museum. Both of which the girls and the Koup (our car) just had to see. You see, sometimes you can go back. Just not with a helicopter. Which would probably have been a lot more exciting for the kids!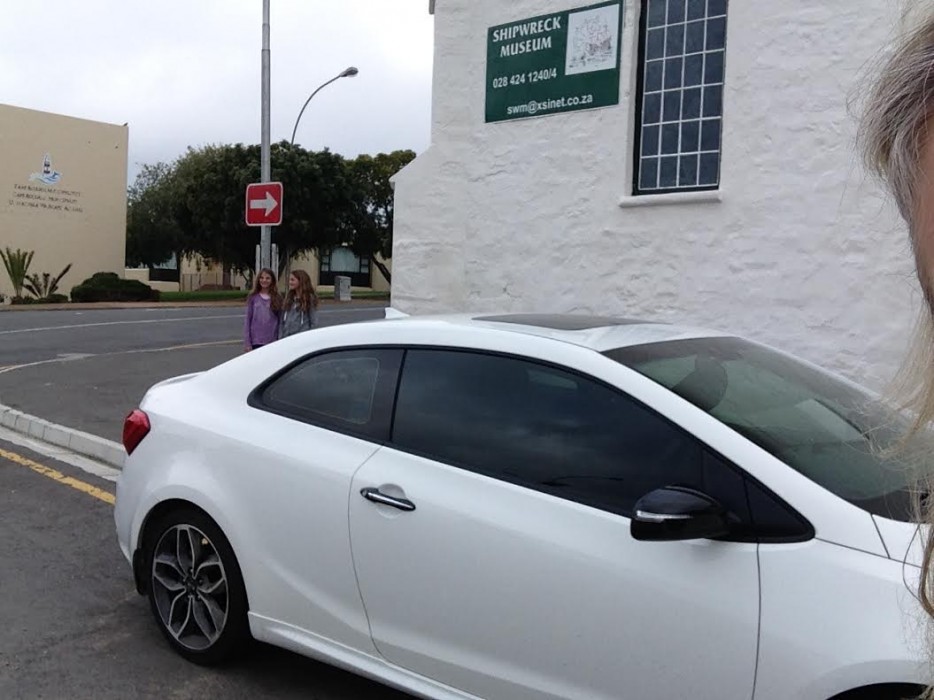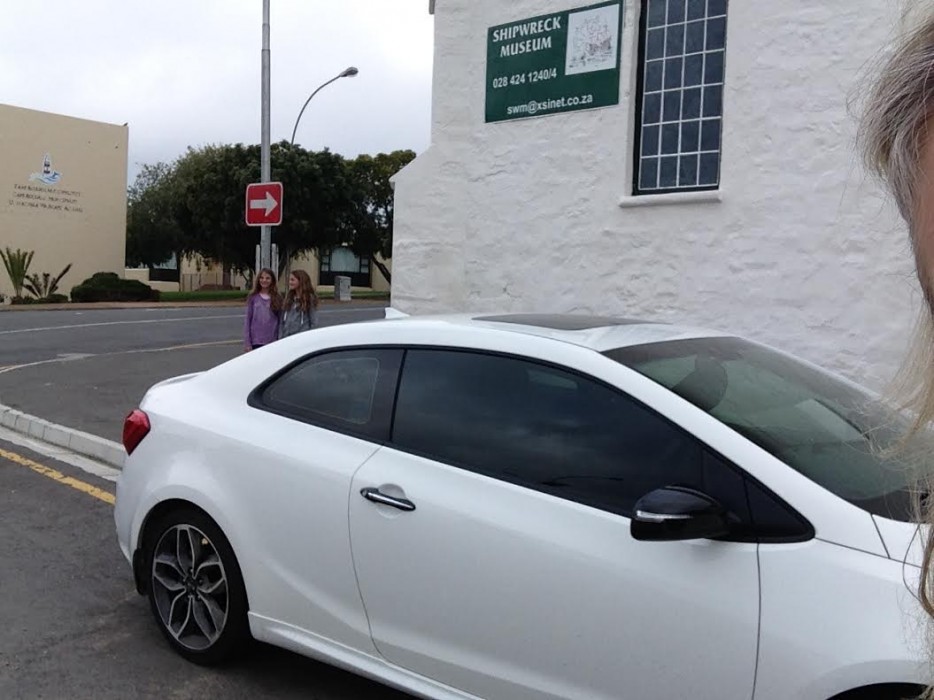 On the way there, I'd noticed that the lovely long straight road, without any traps on it, could be a good spot to see just what the Kia could do. I mean really, we have great roads and aren't allowed to drive fast on them. However, being a Joburger, where we generally see those numbers on the sides of the road as a suggestion, rather than a limit, I did put the Koup through its paces a little. But I won't say just how much as I don't want to incriminate myself.
Or scare the good folks at Kia!
The Pixies were perfectly content though, just worried if I got stopped that I may end up in jail. Ah well, gotta be a first time for everything. (And as an ex-racing driver who's done every advanced training course, stunt driving course, racing driving training and what-what available, I am still very aware of the fact that that counts for naught if you come across one of the many idiotens that litter our roads…so I was very circumspect about my choice of road, and checked it out thoroughly on the way beforehand!)
Let's just say, I was well impressed. And the car was very quiet too. I'm used to cars sounding really grunty and loud when they're going at over 300km/h. Okay, yes that was on a racetrack with someone else at the wheel. But nicely handled little Koup.
Those places of interest handled, a short hop up the coast to Knysna. Alas, not to eat oysters as most places were overrun, but our kind hosts for the evening, a couple I haven't seen for many years, had reserved a table at Chez Cathy et Remy, a French family-run bistro which was absolutely superb!
More education for Px2 – snails. I ordered them, they went "yuck", Remy brought them some anyway and then tried to talk us into the Steak Tartare, which I would have loved to have but the duck won out. Yes, they enjoyed them too…
One thing I would definitely have done would have been to leave Cape Town a day earlier, so I could have run around Knysna slukking oysters and champagne and then taken the crew to the Canopy tour – or at least a jump off Bloukrantz. But deadlines had to be met, and we still had far to go. Instead of heading through the Transkei to the KwaZulu-Natal (KZN) South Coast, most people living in the area had said rather go through the eastern Cape around and down. Which kinda fitted in really well, as I wanted the girls to see Hogsback and my old school in Queenstown.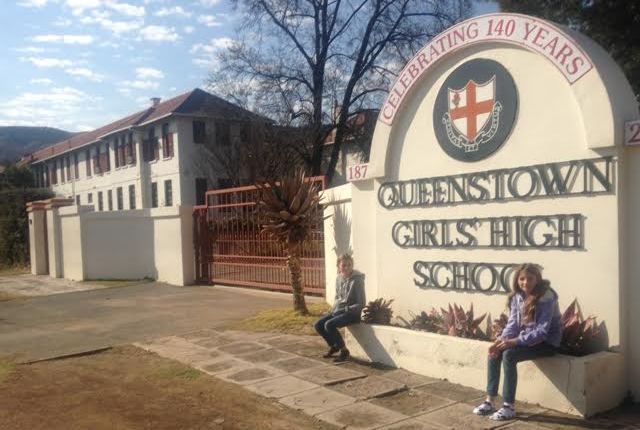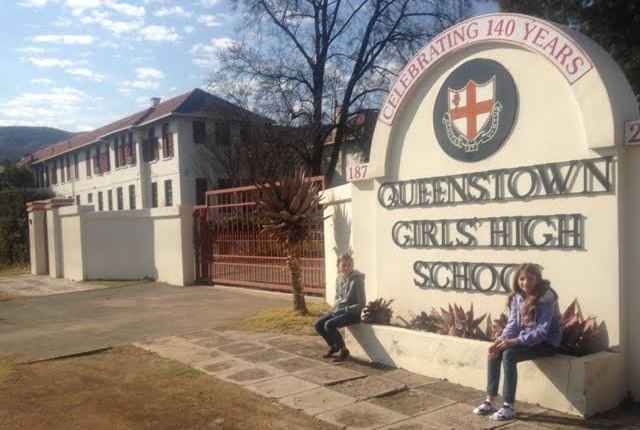 These two days of travel were to be the hairiest driving of the trip.
Goats, sheep, cows, people, horses, dodgy old cars, winding winding roads, potholes, trucks galore and nowhere to pass. Man, tiring travel that. Got to Hogsback via Grahamstown (and no, couldn't stop there for long either unfortunately, which was a pity as I had so many friends in town for the festival) arriving after dark, enjoying myself driving through the dark and overhanging forests of the Hogsback pass while the chickens nested fast asleep in the back of the Koup.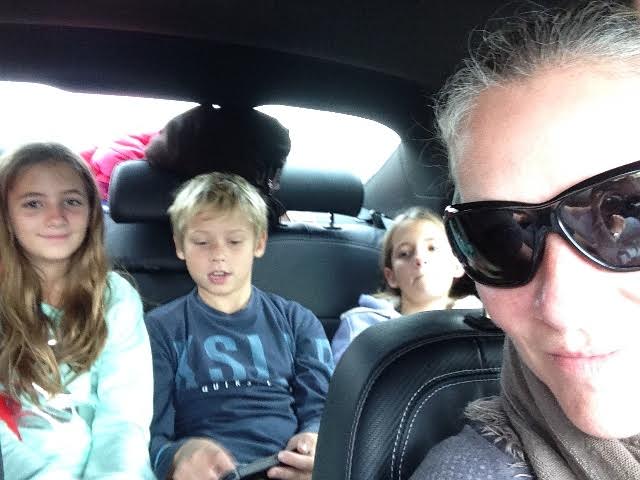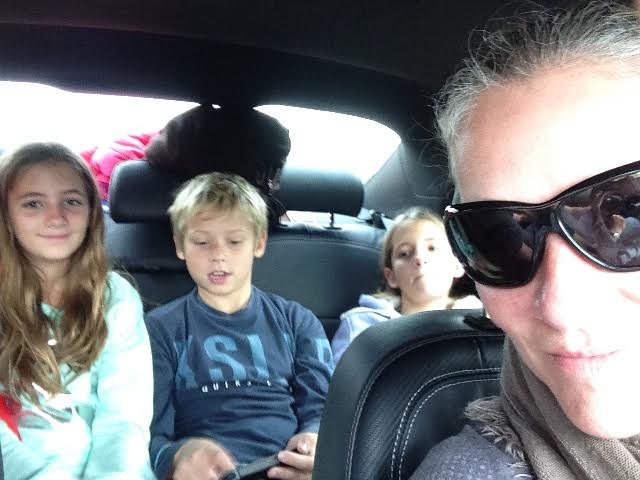 It really did feel like going into Hobbit territory. We had to stay at the Edge. Because of course if you're not on The Edge, you're taking up too much space.
It's also where the world's longest labyrinth is, with a fairy geocache, so I mean, would anywhere else do? Quick run around and find that in the morning, then to Queenstown, to GHS and QC to take a trip down memory lane. And to get recognised strangely by somebody I hadn't been at school with, but remembered not only Treasure Hunt, but the reason for my infamy!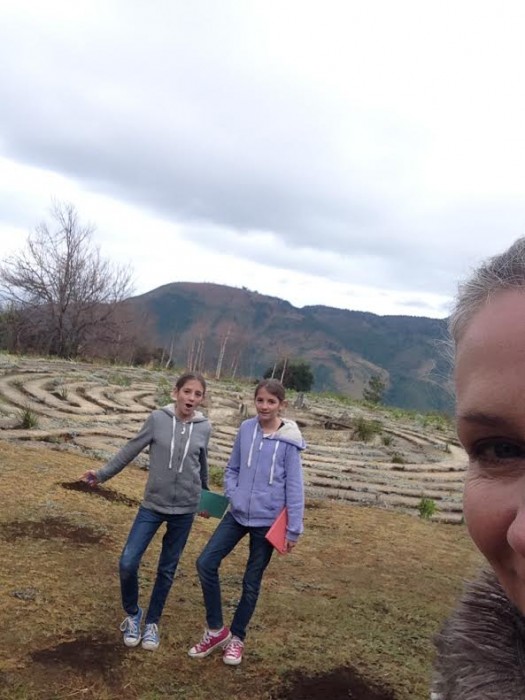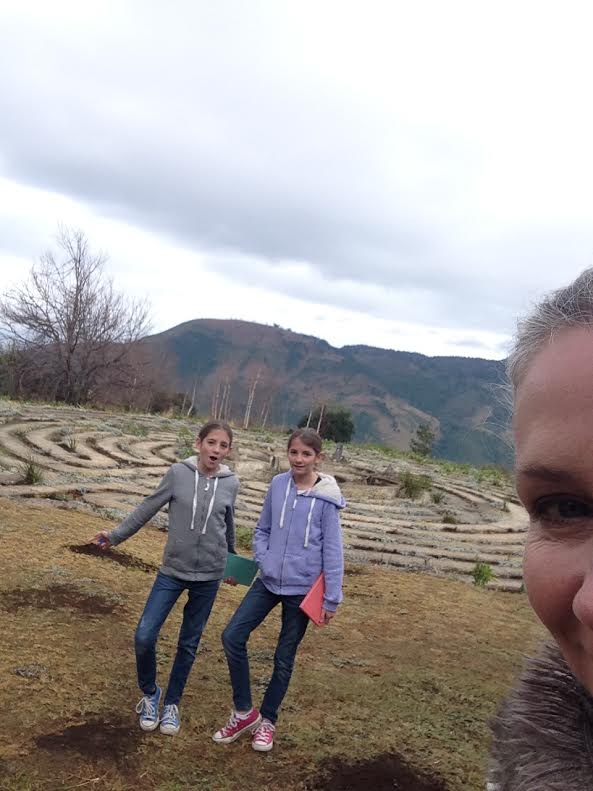 The pic I took of the girls there made me suddenly realise that I was younger than they are now when I was sent there as a boarder. Man, I was really small. Too young to be taken away from its mother. Which is when all young things pick up bad habits. And do naughty things… well, that's my story and I'm sticking to it.
Au revoir QT, and the long drive to the coast, via Eliot, Maclear, Matatiele, Kokstad (got lost for a good while there!) and then two hours in the rain and dark down to Port Shepstone.
Thank goodness that road's been fixed up really nicely, or what was close on a hellish drive would probably have been just that. Luckily, had three days of chilling and letting my brother drive to really enjoy the splendours and colour and lushness of that area, while relaxing with family and friends who'd all made the winter trek down to the coast to escape the coldness of Gangsta's Paradise.
Also good time to come up with a few more bon mots relating to the car – brother's chirp when discussing the fact that despite he's 6'5", there's plenty of headroom, so 'there's room for a toupee in a coupe' had to come up! And the fact that I was feeling Cock-a-Hoop about the trip in the Koup… Yeah, you can get silly when around kids too much.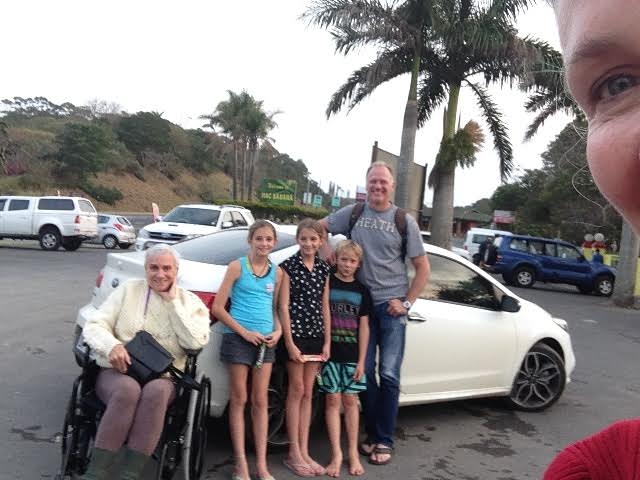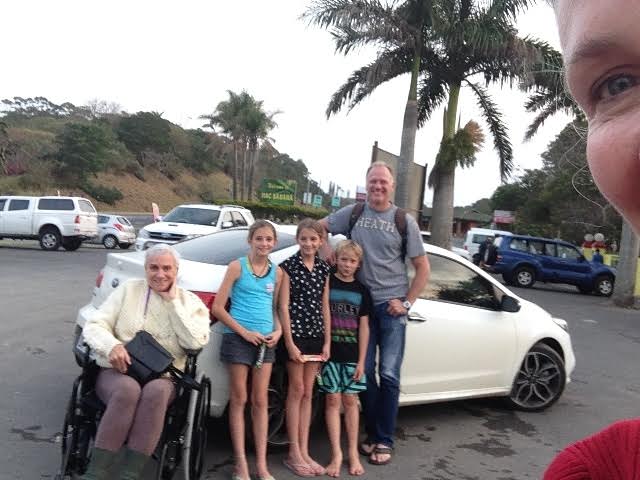 All too soon, and it was time to head back. And home James and don't spare the horses it was. A couple of tweets to @N3Route to check all was good on the road, a stop in to Groundcover near Lion's River for a pair of boots, and we were Joburg-bound.  Just like that.  All over.
Another Treasure Hunt at an end.
For now…
The message that we sent to our friends at Kia was that we were on our way home, would travel safely, but that there was a problem.
"What?" Was their Whatsapp back…
Um.
Koup's fallen in love with us and doesn't want to come home!
And that is a problem. I've fallen for this smart-mommy's car. After 5,500 kms and many hours behind the wheel, sure, it would be nice to be a bit higher up, and yes, the girls would suggest that you put another seat pocket behind the driver's seat for their bits and pieces. But I could happily live with that.
Interestingly, so many people have commented – on Facebook and when in conversation – that this road trip was probably something they wouldn't tackle. Let alone on their own with two kids. Even if they are male.
So many asked whether I wasn't worried or scared about not having a man with me. Like – as if! Everybody knows I'm more boy than most and my metaphorical 'goolies' are bigger than most men's…. But no, with the exception of one young and dumb teenager somewhere in the Eastern Cape trying to stop me by jumping in front of us into the very bumpy dirt road, I found most people to be inviting and very very helpful.
And totally understanding of one strange blonde's need for a strong whisky at the end of the day.
See Park I of Melanie Walker's Treasure Hunt Road Trip in South Africa.