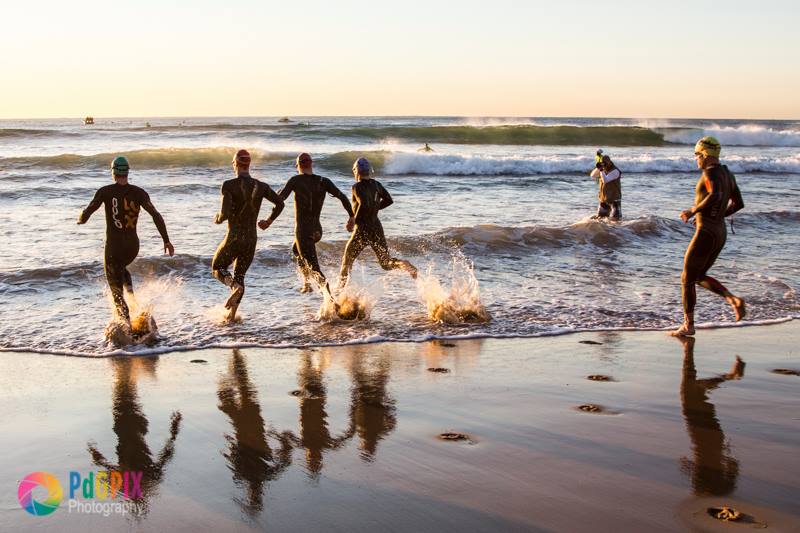 It may be winter, but Durban dazzled today for the long-awaited second South African Ironman 70.3 race. (The 70.3 figure refers to the total number of miles…which is equivalent to 113 km – 1.9 km swim, 90km bike ride, 21.1 km run)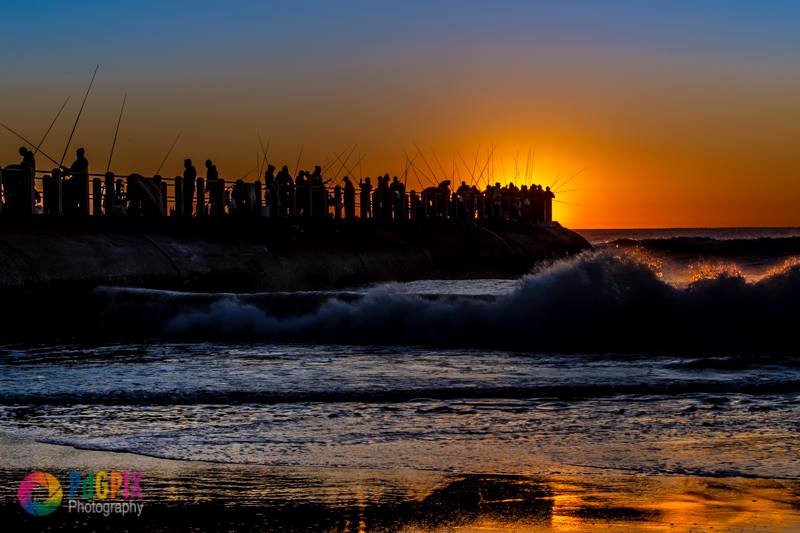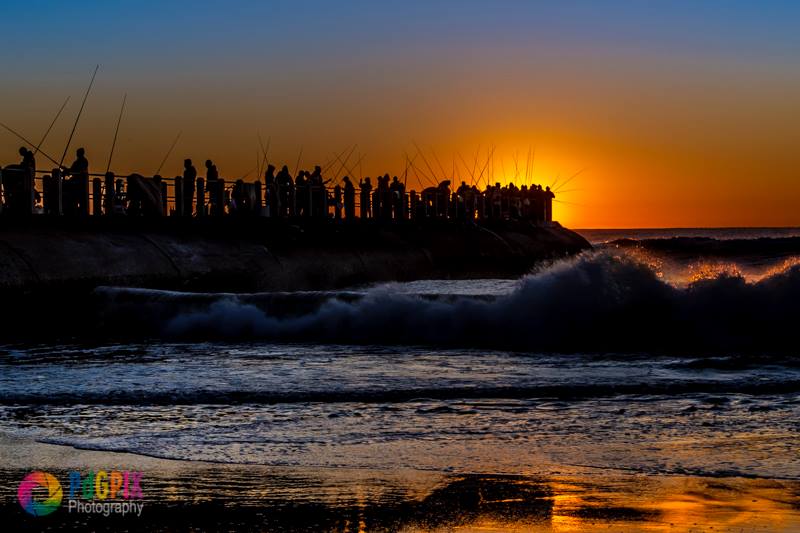 Within four hours and seven seconds, Stuart Marais became the first ever Standard Bank Ironman 70.3 Durban champion.
As the Ironman website describes it, the race, set in one of the new "Seven Wonder Cities" of the world offered "athletes and their families the chance to enjoy Durban's Golden Mile with sun-kissed beaches, a warm subtropical climate and an unrivalled city pulse."
The race began with a swim in the Bay of Plenty…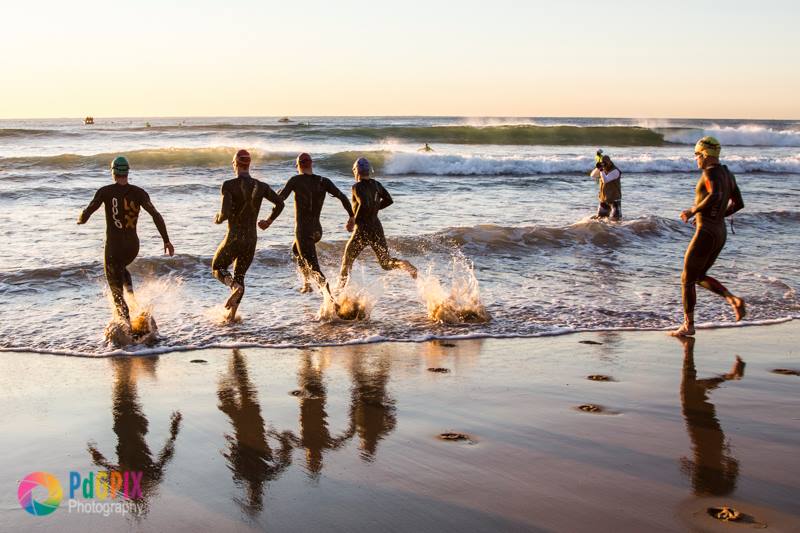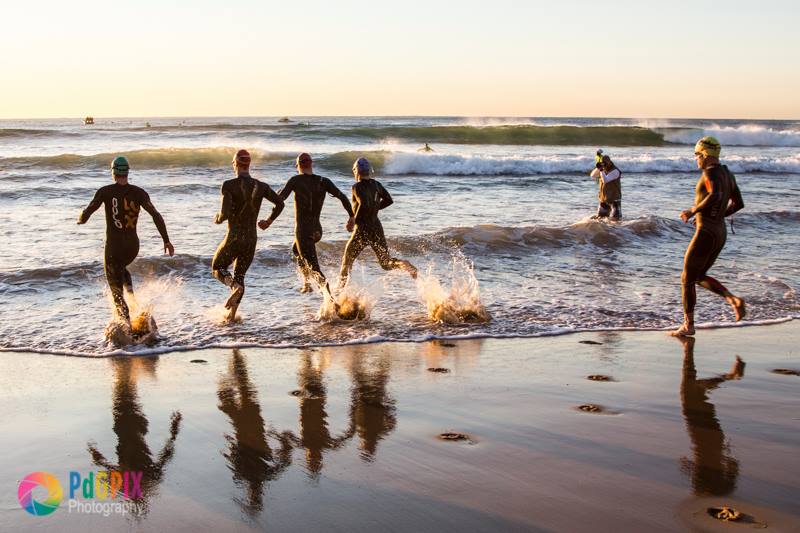 Followed by a bike race looping twice around the Blue Lagoon and heading along the M4 Highway…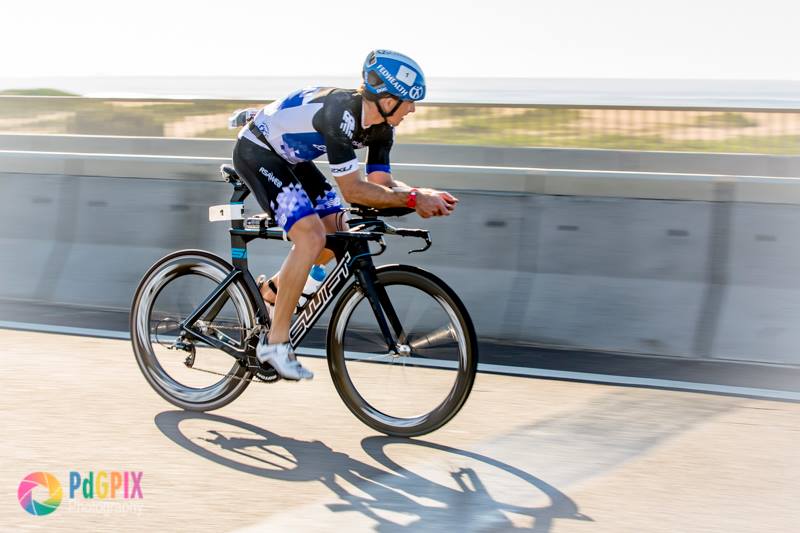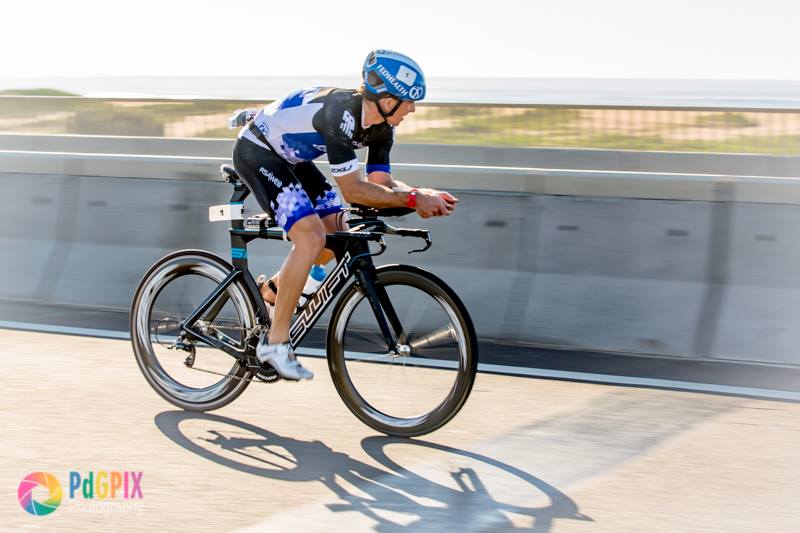 And ending with a two-loop run along the Promenade…providing athletes with the ability to complete in fast times, and for spectators to enjoy awesome views.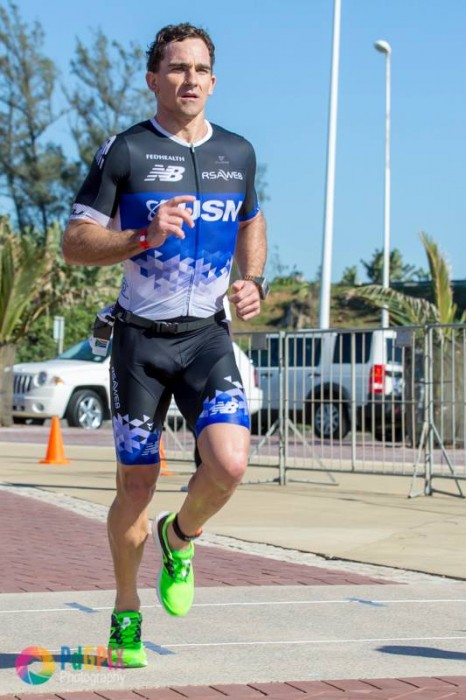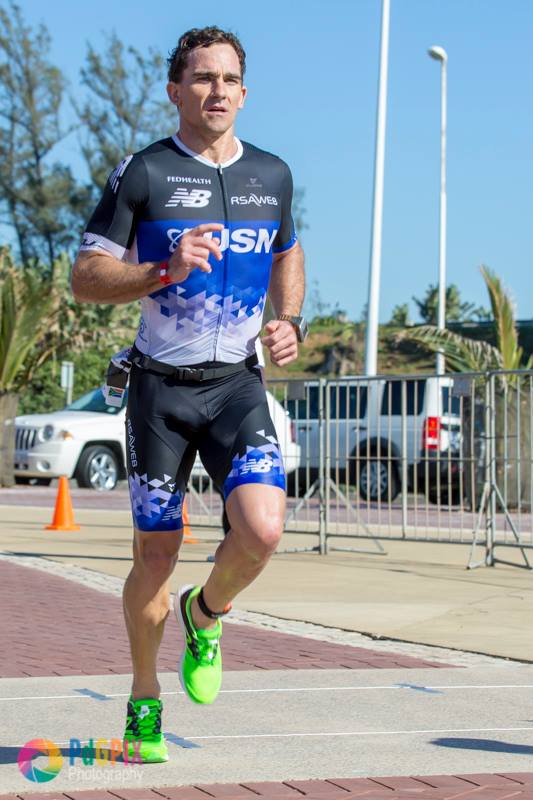 The Standard Bank IRONMAN 70.3 Durban offers 30 qualifying slots for the 2016 IRONMAN 70.3 World Championship in Sunshine Coast, Australia.
Today's Men's winners (all from South Africa):
Stuart Marais – 04:00:07
Michael Davidson – 04:10:20
Rudolf Naude – 04:14:24
Today's Women's winners:
Parys Edwards (Great Britain) – 04:28:41
Andrea Steyn (South Africa) – 04:32:40
Lucie Zelenkova (Czech Republic) – 04:38:00
One of the many stars who took on the challenge today was local Springbok legend John Smit. The World Cup winning rugby captain and Sharks CEO undertook this, his first ever triathlon, to raise money for the Kidz Charity Trust which benefits various children's based beneficiaries in Durban.
ALL PHOTOS BY PETER DE GROOT – PdG Pix
WATCH VIDEO – Crowd Sings at Start of Durban Ironman (Video by Sam Cross.)