South African Byeronie Epstein won the Mongol Derby, one of the world's toughest horse races, yesterday in spectacular fashion.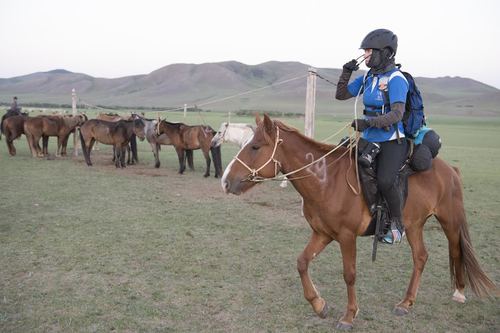 It was Day 5 of the world's longest horse race (which covers just over 1,000 km), and it looked like it would certainly go into the 8th Day. But Byeronie and French rider Elise Poitrinal had other ideas…and made the decision to ride on and complete the course.
Byeronie, who had fallen earlier in the day, picked a spectacular horse from the last Urtuu (horse station). She couldn't have chosen better, a horse which boasted an unrivaled 21 Nadaam medals (top 5 finishes in seasonal equine festivals).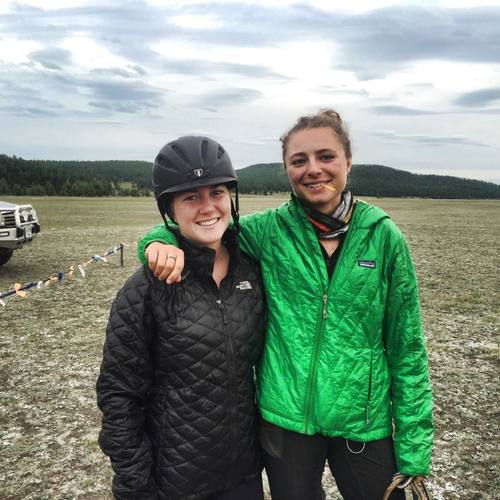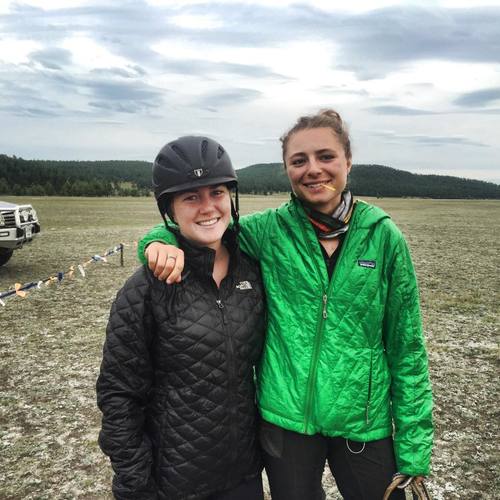 The horse delivered her to the finish just 30 seconds before Elise, making Byeronie the third South African champion after Charles Van Wyk (joint winner in 2009) & Craig Egberink (2011).
She is also the third lady winner after Sam Jones and Lara Palmer in 2014 & 2013.
The Adventurists interviewed Byeronie shortly after her win:
How does it feel to win the Mongol Derby?
"It's quite surreal at the moment, I'm relieved and excited. I'm glad the training has paid off, I've had a phenomenal time, it was a great adventure. I've aches and pains all over my body, on day 3 I blew out my left knee, since then I've been trying to strap it up and have been going through a lot of pain, but it's been worth it."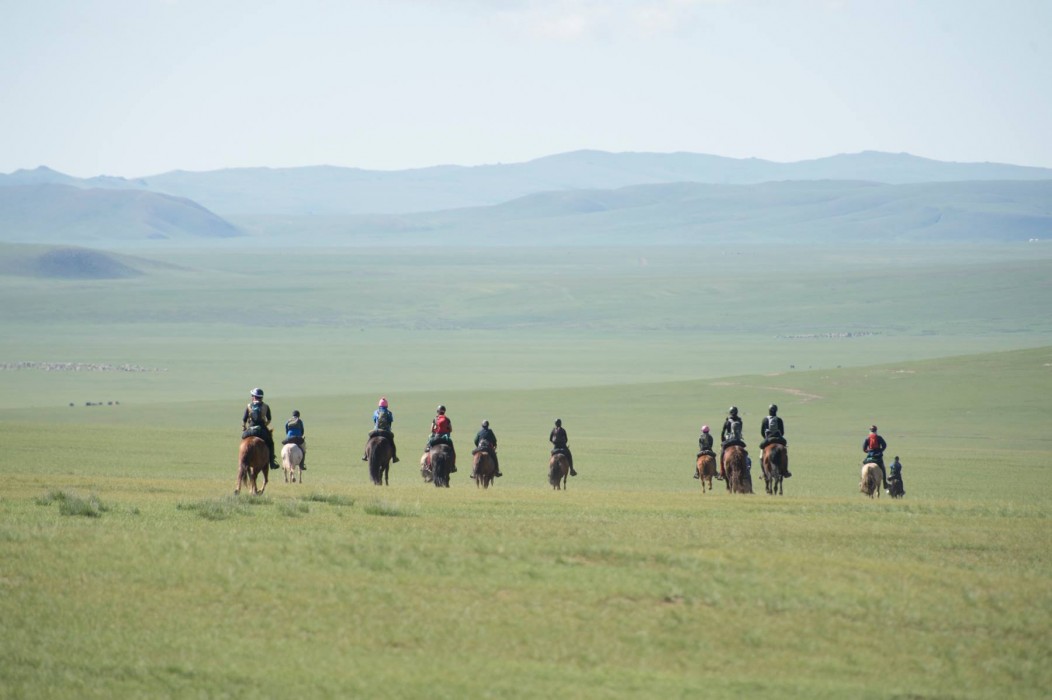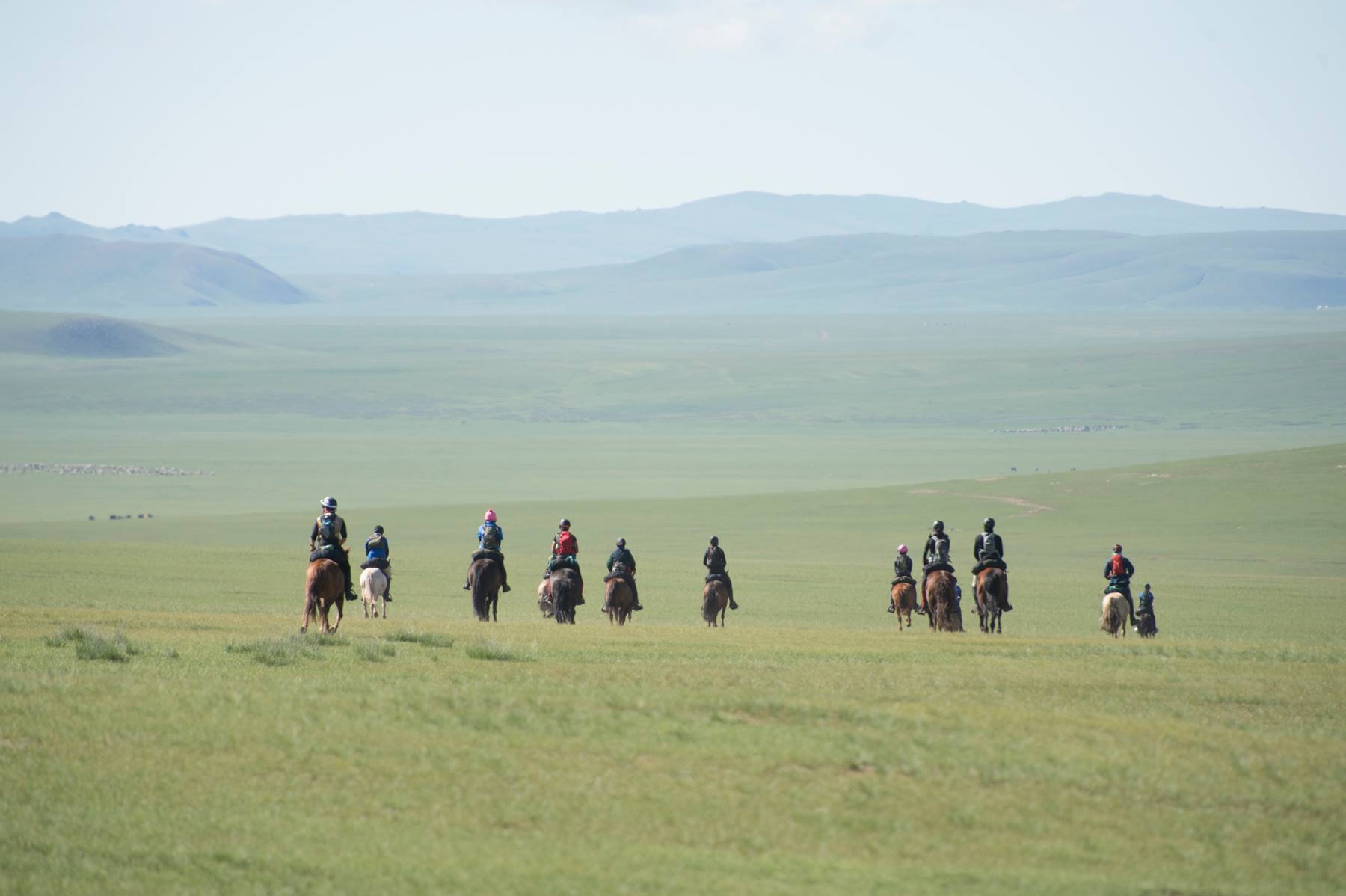 How do these horses compare with the ones back home?
"These horses are phenomenal. I realised that back home we pamper our horses, we worry about what terrain we ride them on, but the derby horses are like machines, over any terrain, it's incredible, I did get a few which wouldn't move and the guys around me helped me, but I got some which were absolute rockstars. They would just go and not stop literally canter the whole way. They were incredible."
Did you ever think of giving up?
"No, I just thought this was the most incredible once in a lifetime experience and you have to embrace every moment. You come here prepared to hurt and you have to push yourself. I don't want to look back and have regrets just because I was a bit sore at the time and didn't try a bit harder. With all the pain I went through I just thought it would be worth it in the end."
How did you train for the race?
"I did a lot of gym and cardio from the beginning of the year to get my cardio up, then in June I went to Texas to train with the 2010 champ Justin Nelzen. I rode 3-5 horses a day for a month, and gym work and running."
How does this compare to what you've done before?
"You can't compare this to anything I've done in the past, it's quite unique and it's blown me away. I didn't really have many expectations but everything from the race and the crew was great, the Mongolians were so hospitable, it's just been the most beautiful landscape."
What are you most looking forward to now?
"A bath, I think I smell like a horse. I definitely smell like a horse. My hair has been in the same braid the whole time, I think I'm going to have to chop it all of It's just one big knot."
Source: TheAdventurists.com (republished here with The Adventurists' kind permission.)
Read the full interview with Byeronie Epstein on The Adventurists' website here.
Read more about the 2015 Mongol Derby and Byeronie Epstein's win here.