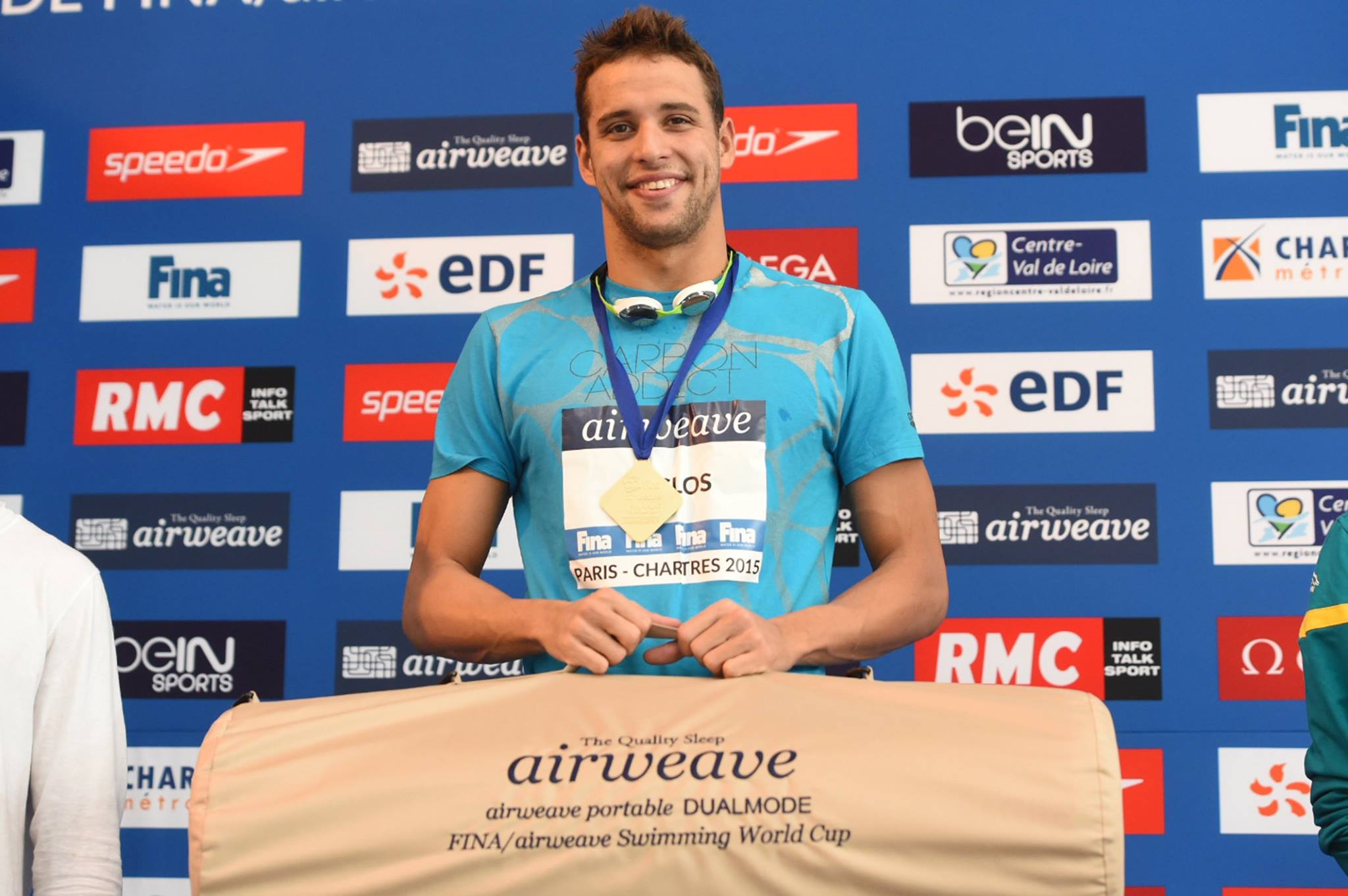 South African Olympic swimming stars Cameron van der Burg and Chad le Clos brought more gold home for South Africa today! Between the two of them they have scooped six gold medals in Paris this weekend in the second leg of the FINA (International Swimming Federation) World Championships. See
Update

 below.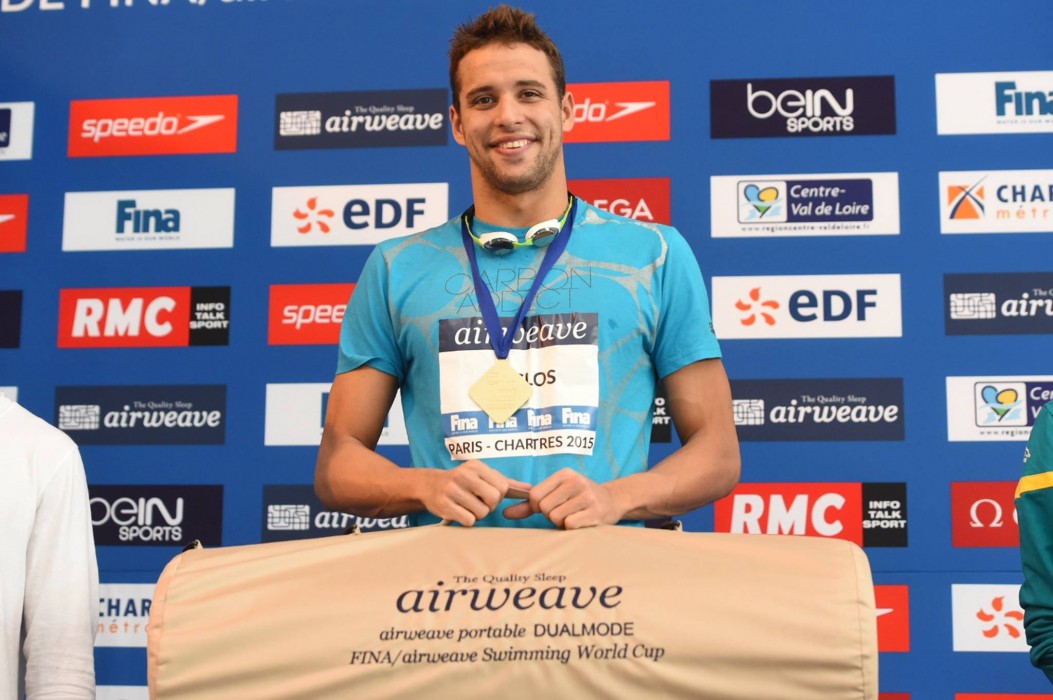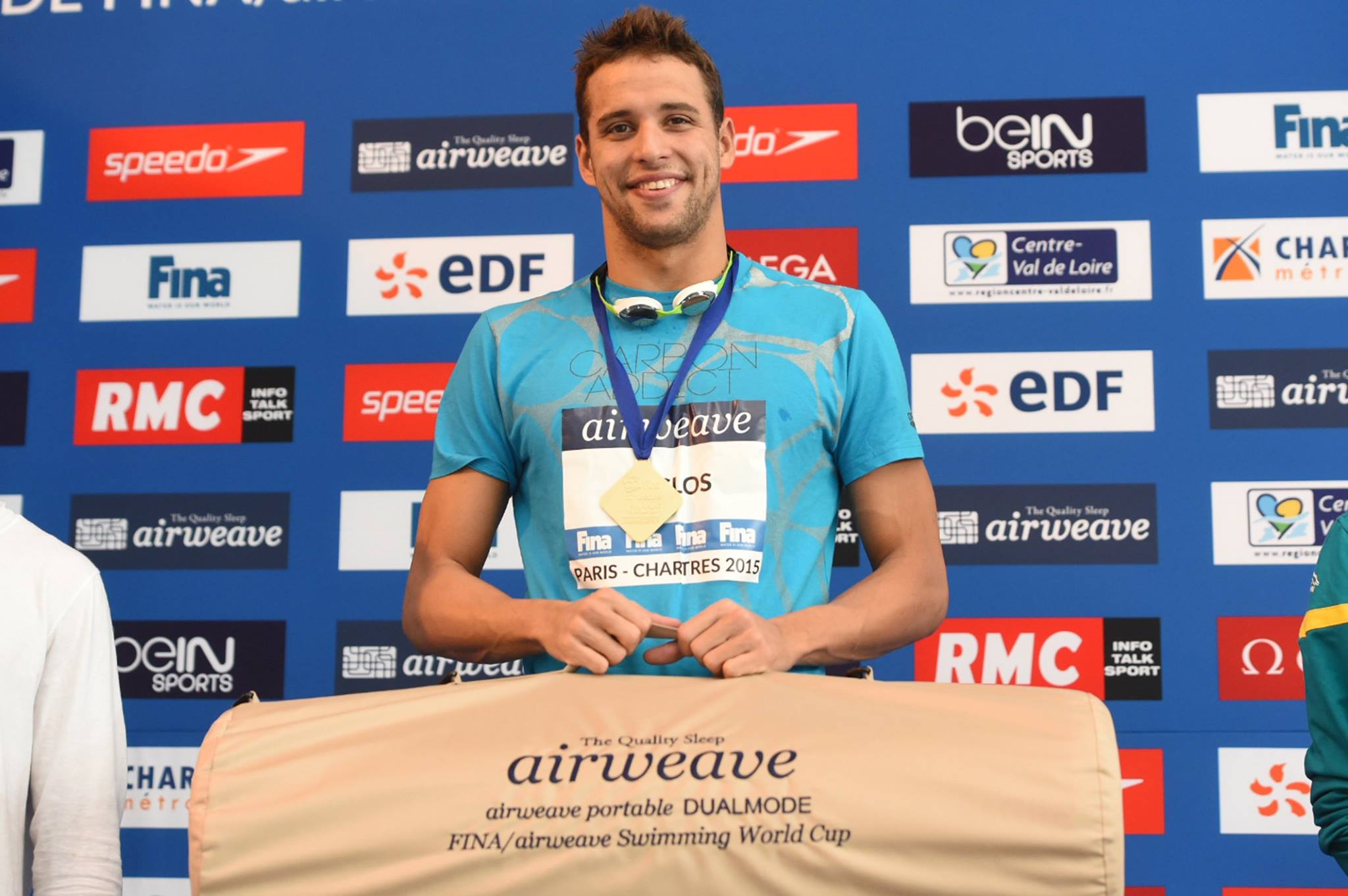 The South Africans were on a mission to win gold in Chartres, France…and they did!
Just under three hours ago, Cameron tweeted "Last night of this tour… Let's make it count! 100 up at 18:20!"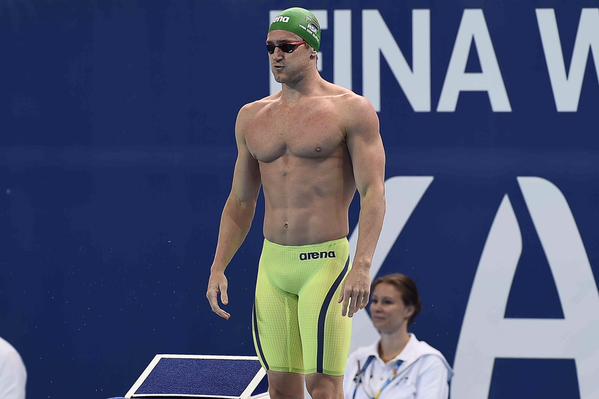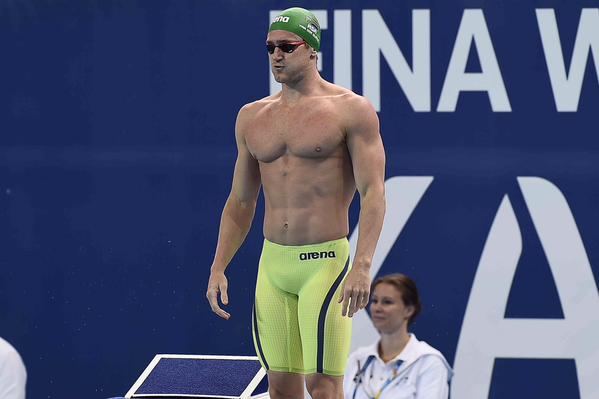 At 18:20 he swam his heart out and made it count…winning the Men's 100 metre Breaststroke final in a time of 58.97. Americans Nicolas Fink and Cody Miller came in at second and third place respectively. Cameron also won gold yesterday in the 50m Breaststroke (commenting afterwards that "the French crowd is amazing here! Heard every cheer tonight! Merci beaucoup ??✌ ")
Tonight FINA tweeted: "One more time @Cameronvdburgh (RSA) proved the strongest in the #100m #breast at #SWC15 #Chartres GOOD JOB!"
Minutes after Cameron's win, Chad powered to his own win in a time of 51.04, ahead of Americans Thomas Shields and Timothy Phillips in the Men's 100 m Butterfly at 18:26.
And an hour later Chad won the Men's 200m Backstroke too in a time of 1:57.81, beating Japan's Keita Sunama and Australia's Ashley Delaney to take his fourth gold of the weekend!
Chad adds this gold to his 200m and 50 m Butterfly wins yesterday.
Last week in Kazan, Russia, after coming second in the 200m and not qualifying for the 50m…Chad won the 100m fly finals and later tweeted "Awesome to end on a high – that's what happens when I lose, I come back stronger…"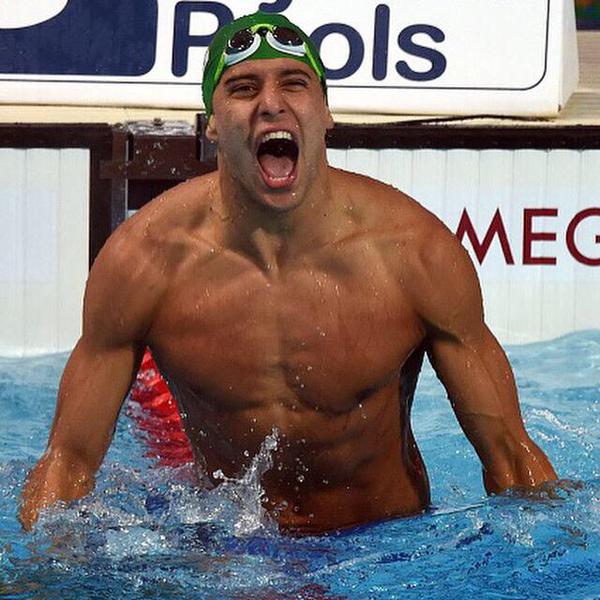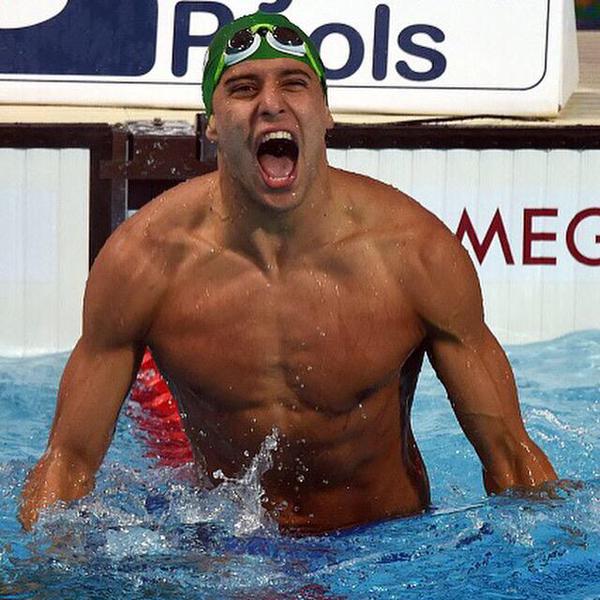 And this weekend he proved how true that is. FINA tweeted minutes ago: "A very happy @chadleclos (RSA) topped the #200m #backstroke #SWC15 #Chartres"
South Africa's Myles Brown has also excelled in Paris, winning silver in the 400m freestyle yesterday and again in the 200m freestyle today.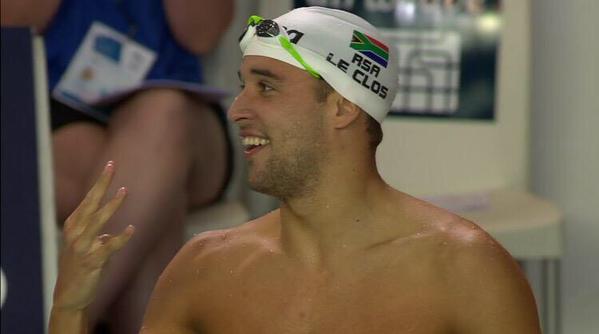 UPDATE:
FINA has announced Cameron as the winner of the first cluster! Tonight Cameron tweeted: "Super happy to be the best Male performer for tier 1 in the @fina1908 World Cup! Thank you for the message guys! Been having fun out here!"
Chad added a fourth gold to his tally in the Men's 200m Backstroke. In Chad's latest tweet he said: "happy to end on high, huge thanks to the French crowd who willed me over the line in backstroke #paris#CleC#bestFans"