Gauteng is famous for its electric storms and Cape Town for its Mountain, but this weekend Cape Town outdid itself with both a rare and spectacular storm with Table Mountain lit up fantastically.
Self-taught photographer Brendon Wainwright captured the following footage and uploaded it to YouTube yesterday. He said: "Thunder and lightning is a rare phenomenon in Cape Town, but when it happens it goes down in all glory! I had front row seats to the most spectacular show ever! "If you look closer you will notice hikers hiking up Lion's Head mountain during the electrical storm! "Spent the entire night watching hundreds of lightning strikes across the Atlantic Ocean. "A 850 frame ? time-lapse of the whole she-bang!! the lightning bolts in the far distance were deep red and the one close by was neon bright blue. "It was truly magical!"
WATCH VIDEO: Cape Town Electric Storm
Watch larger version above.
More Photos of the Western Cape's Lightning Display!
Hugh-Daniel Grobler: "More of the awesome Lightning show in the Western Cape over the weekend. This from De Kelders."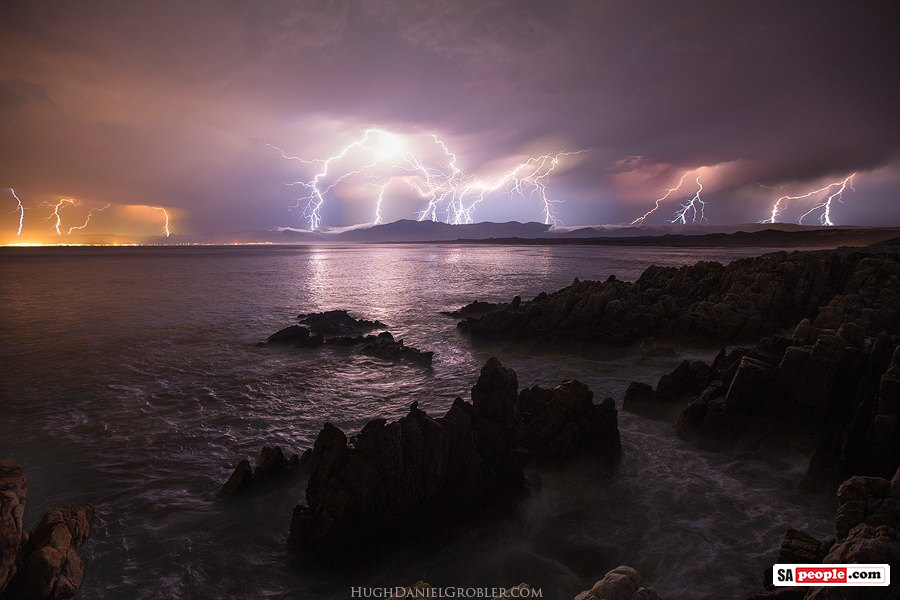 Kim Elliott Bouchier: "I had some fun in Constantia Valley on Sunday night…"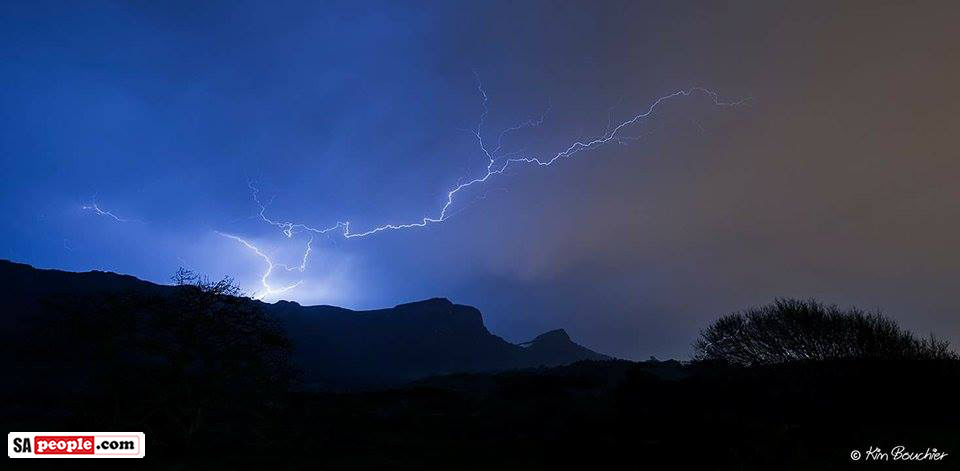 Watch Brendon Wainwright's ultimate Timelapse Video of Cape Town – I AM CAPE TOWN.