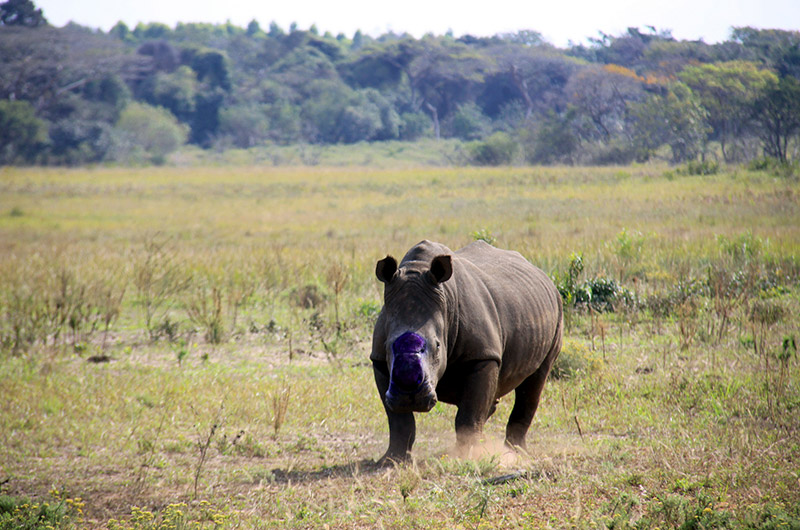 In a drastic, but vital, step to prevent poachers from killing rhino in South Africa's first World Heritage Site, the iSimangaliso Wetland Park Authority and Ezemvelo KZN Wildlife (EKZNW) have implemented a rhino de-horning programme throughout the Western Shores section of the Park.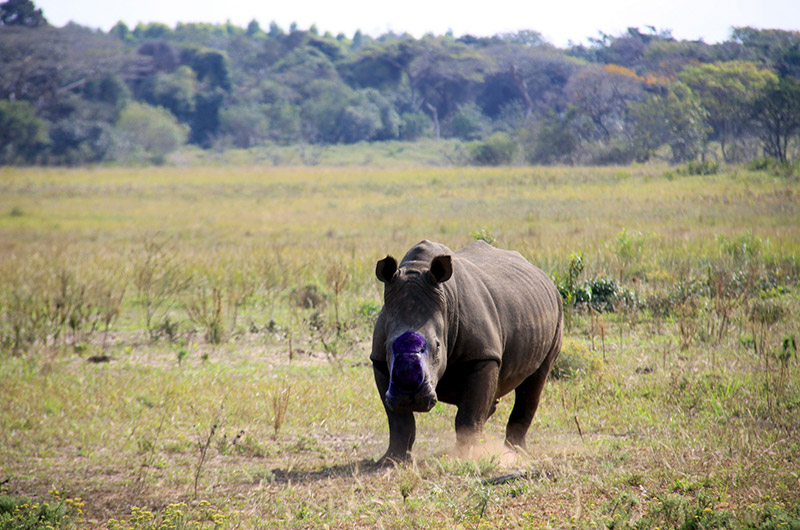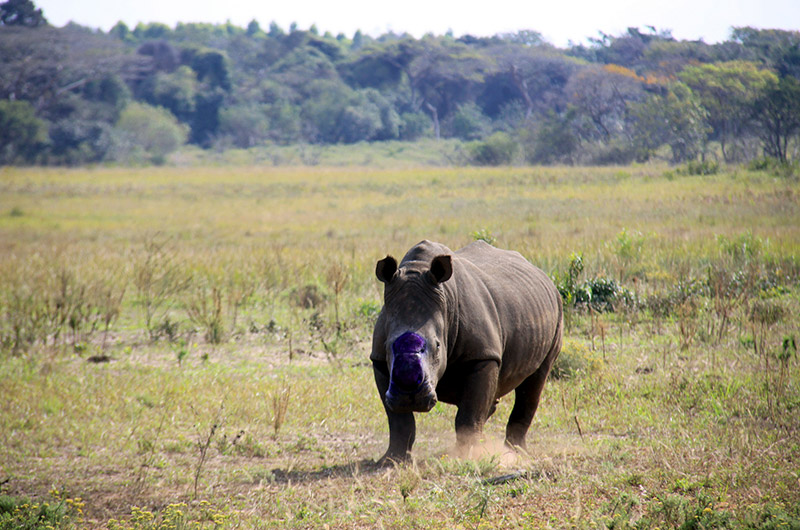 Unfortunately these are the kind of measures that have become necessary in South Africa.
In a press release on their website today the Park said this decision is reflective of their commitment to "put rhinos and their safety first".
Tourists will be educated on the reasons for the Park having rhinos without horns in the Western Shores section.
Park CEO Andrew Zaloumis said that iSimangaliso Wetland Park, like other conservation areas in northern KwaZulu Natal and Kruger National Park, "has experienced an unprecedented surge in rhino poaching effort during the last 24 months – often with simultaneous multiple poaching incursions."
A lot of discussions and consultations went into making this heartbreaking decision. According to research, as long as the entire population is targeted the rhino will not suffer any social side-effects.
The de-horning of black and white rhino in the Western Shores section was completed this week under special TOPS (Threatened or Protected Species) permits from the Department of Environmental Affairs.
By removing the horns, these rhino are now of no value to poachers. They can now roam free.
The operation was conducted by EKZNW vet Dr Dave Cooper in collaboration with Dr Mike Kock and his team from the University of Pretoria – Faculty of Veterinary Science (Onderstepoort).

The procedure – apparently similar to cutting a toenail without damaging the "quick" – takes approximately 20 minutes and is apparently completely painless. And has now given the rhino a better chance of survival.
According to the press release, "De-horning was used extensively in Namibia and Zimbabwe during the 1990s and more recently in small populations in South Africa, especially in the private sector and also in other SADC countries and East Africa. Namibia has again commenced with an extensive de-horning operation.
[quote_center]"The procedure…takes 20 minutes and is apparently completely painless."[/quote_center]
"Coupled with significant increases in funding and anti-poaching effort for rhino protection, de-horning is believed to have contributed significantly to reducing losses to poaching in many parts of Africa. It was for this reason, in light of the increased threat to rhino in KZN (over 250 rhino killed by poachers in the last two and a half years in KwaZulu-Natal), that iSimangaliso has actioned this initiative."
Apart from providing education information to visitors and tour operators about the de-horning programme, ongoing workshops are being held with neighbouring communities which has "led to significant victories in the struggle against rhino poaching around the Park", according to Zaloumis.
Dr Mike Knight, the Chairman of the IUCN African Rhino Specialist Group, as well as SADC Rhino Management Group, agrees that the de-horning method "remains a management option in high risk smaller populations."
Together with their conservation partners EKZNW, the Park will be implementing other bold strategies and interventions to bolster rhino security where they are most vulnerable to poachers.
The 332,000 hectare iSimangaliso Wetland Park was listed as South Africa's first World Heritage Site in December 1999.  It contains three major lake systems, eight interlinking ecosystems, 700 year old fishing traditions, most of South Africa's remaining swamp forests, Africa's largest estuarine system, 526 bird species and 25 000 year-old coastal dunes – among the highest in the world.
Contemporary studies contend that the Earth has lost over half of its wildlife over the past 40 years.
MORE INFO
www.isimangaliso.com