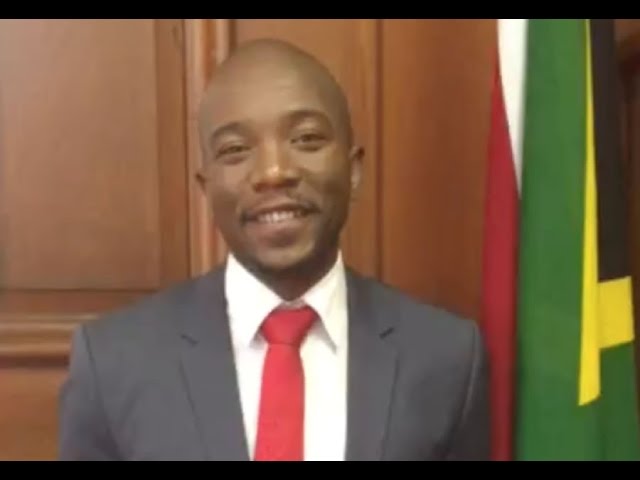 A schoolgirl in South Africa, Carla Coetzee, received a surprise boost to her class project when Democratic Alliance (DA) leader Mmusi Maimane took the time to send her a special video message…along with a little pressure on her onderwyser (teacher) to give her a good grade!
The Laerskool Garsfontein teacher, Dries Vermeulen, uploaded the video to his Facebook page with a message saying "When a child in my class takes the trouble to contact Mmusi Maimane, and he personally sends a video back to her. He says in the video HE hopes I give her a good mark. NO PRESSURE!!" (See original Afrikaans version below.)
There is one hitch. The project that Mr Vermeulen set his class was to cover a South African who helped to stop apartheid and establish a democracy after 1994, and how that person's input changed the lives of South Africans.
As Mr Vermeulen told SAPeople, "if I really wanted to be pedantic about it, Mmusi was stil 14 or 15-years-old when Apartheid was put to an end, so at that time he couldn't really make a difference so to speak!"
We have a feeling though that Carla will be amply rewarded for her efforts! In his message of thanks, the DA leader describes Carla's project as "exceptional" and says "South Africa needs more South Africans like you"!
Watch Video: DA Leader Mmusi Maimane sends schoolgirl a message
Dries Vermeulen – "Waneer `n kind in my klas al die moeite doen om met Mmusi Maimane kontak te maak, en hy `n video PERSOONLIK aan haar rig. Se hy in sy video HY hoop ek gee haar `n goeie punt! NO PRESSURE!! ‪#‎Mmusi4President‬ ‪#‎LaerskoolGarsies‬ ‪#‎CarlaCoetzee‬"