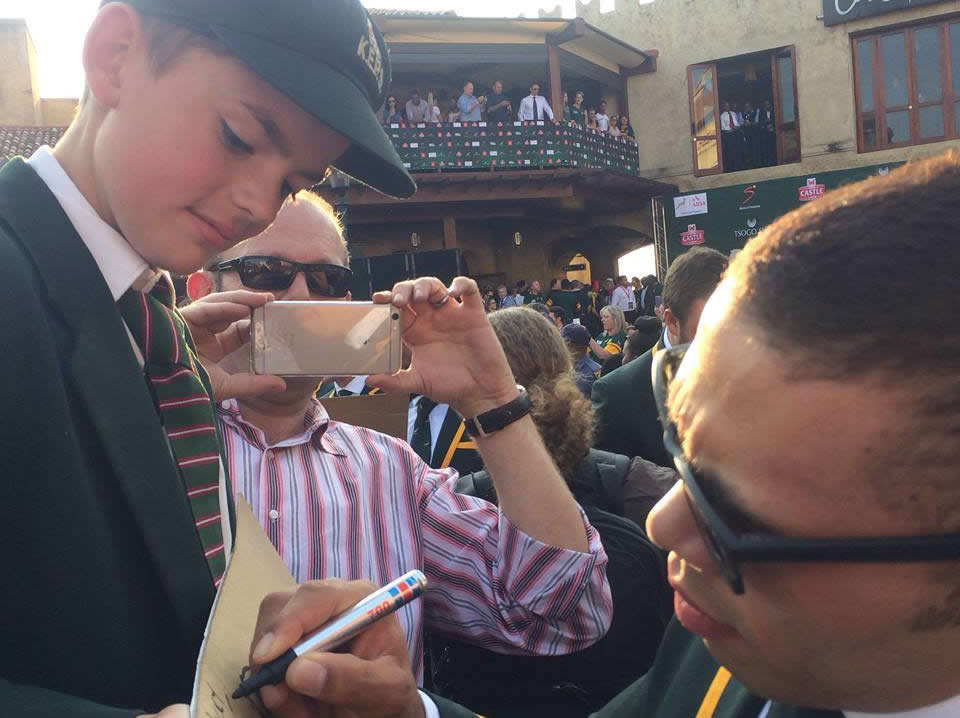 While there has been some criticism levelled against the Springboks for not greeting their fans at London Heathrow Airport yesterday (in an unfortunate situation which was beyond their control), there has been high praise from those fans who turned up for the #BokSendOff at Monte Casino in Johannesburg on Friday.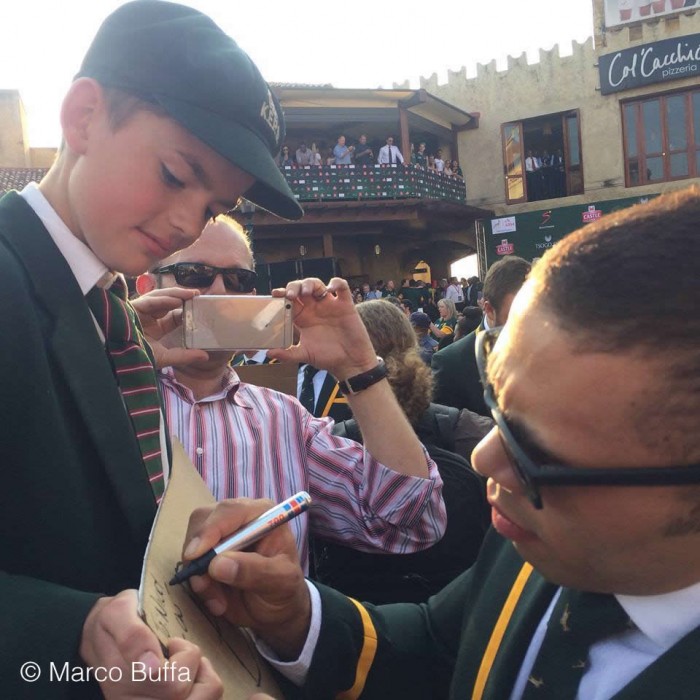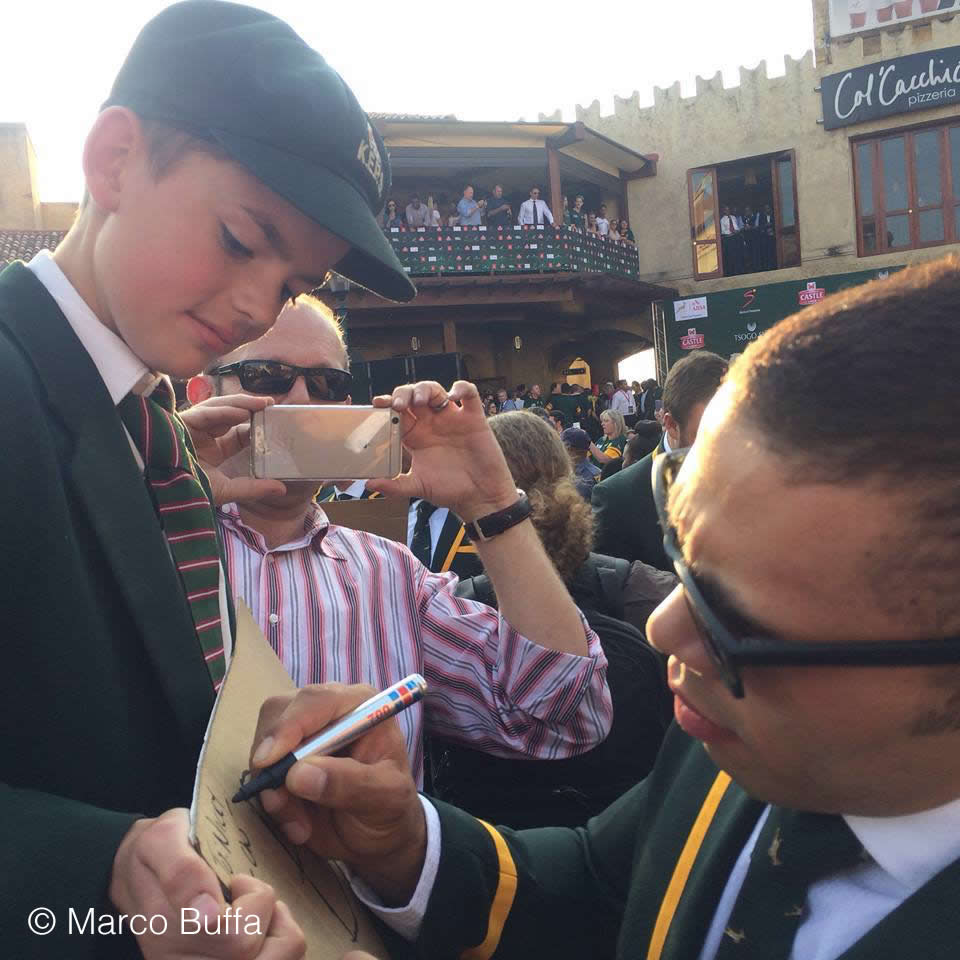 The feel good spirit is probably best summed up in an open letter which the father of 10-year-old King Edward VII Preparatory (K.E.P.S.) schoolboy wrote to Springbok wing Bryan Habana, and posted on Facebook.
Marco Buffa wrote:
"Mr Bryan Habana, Sir, I hereby would like to thank you for being the upstanding gentlemen and true K.E.S [King Edward VII School] ambassador that you are…Yesterday you made my son's dreams come true.
"We arrived at Monte Casino as early as possible in order to have a chance at saying goodbye to his one true hero before you departed to the World Cup. [Marco told SAPeople that his son Mickey "has been screaming Bryan's name and watching the Bokke" from the age of four!]
"While sitting amongst the thousands of fans, Mickey realised that he had no chance to meet you as there were just too many people, [so] he decided to make the board 'Bryan DO IT FOR K.E.S.' and was hoping it would be seen by you.
"When all the festivities were over and the Bokke left the stage, we saw you leave down the opposite side. Mickey was distraught, thinking that his chance had passed him by.
"In the mean time, YOU, SIR had a plan – you walked around the media enclosure and came straight to my son whom you had obviously seen from the stage.
"Sir, you have made him so happy and have filled him with such excitement about rugby that he woke up this morning and decided (@ 5:30) that he needed to go practice to be as good as you.
"The board you signed hangs above his bed, the comment you wrote on the board 'Come on the Reds' has inspired him to follow in your foot steps and play for the Reds [KES' rugby first team] one day.
"Sir I thank you for being the K.E.S., Springbok and sports ambassador that you are. You, are a true HERO!!!!
"A personal message from Mickey: 'Bring it home Bryan'!!!!"
#GoBokke!
K.E.S. is known as a breeding ground for South African sportsmen –  over 150 past pupils have represented the country, and it was also the old stomping ground of onetime cricket captain Graeme Smith and legendary golfer Gary Player.
The letter above is republished with Marco Buffa's kind permission.
MORE
Springboks apologise for disappointing their fans at London Heathrow Airport.