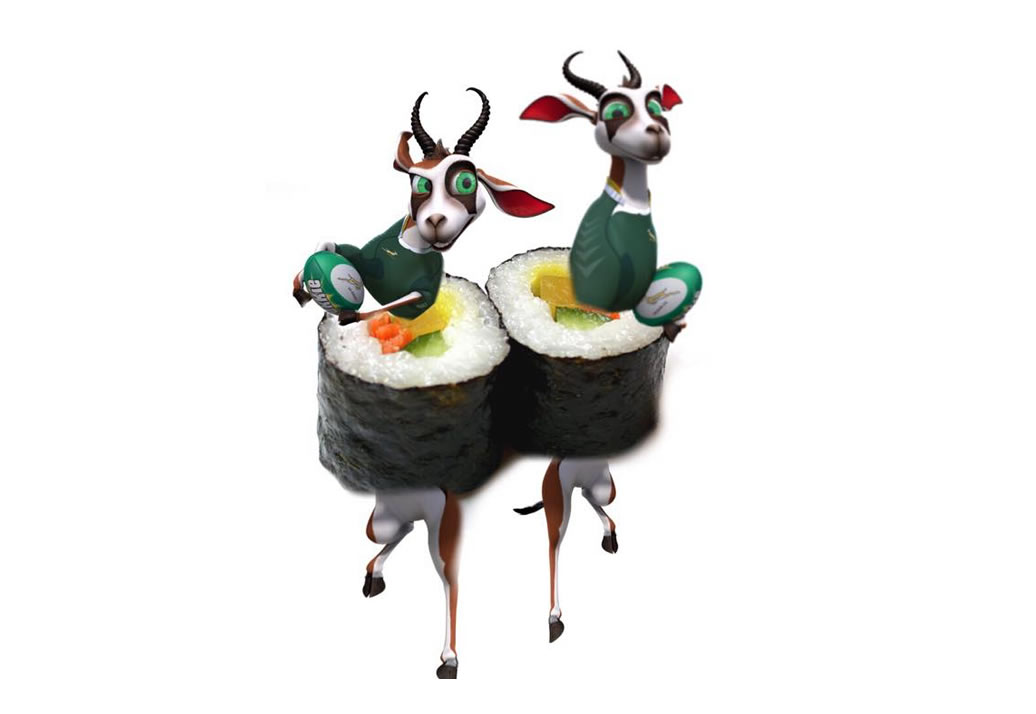 Japan entered today's match with confidence, and at the end, with just minutes to go – when offered the choice of an unmissable penalty kick to draw with the mighty South Africa…Japan held their heads up high and chose to go for gold, and scrum instead. It paid off and in the biggest rugby shock ever…Japan scored a try and beat South Africa in our opening match at the Rugby World Cup 2015.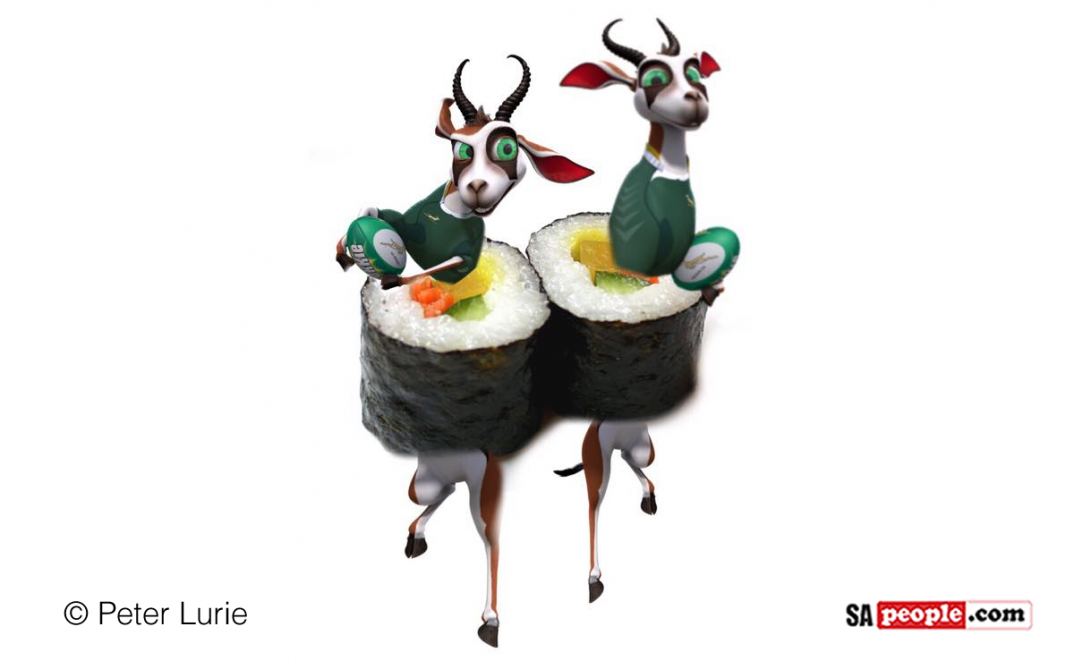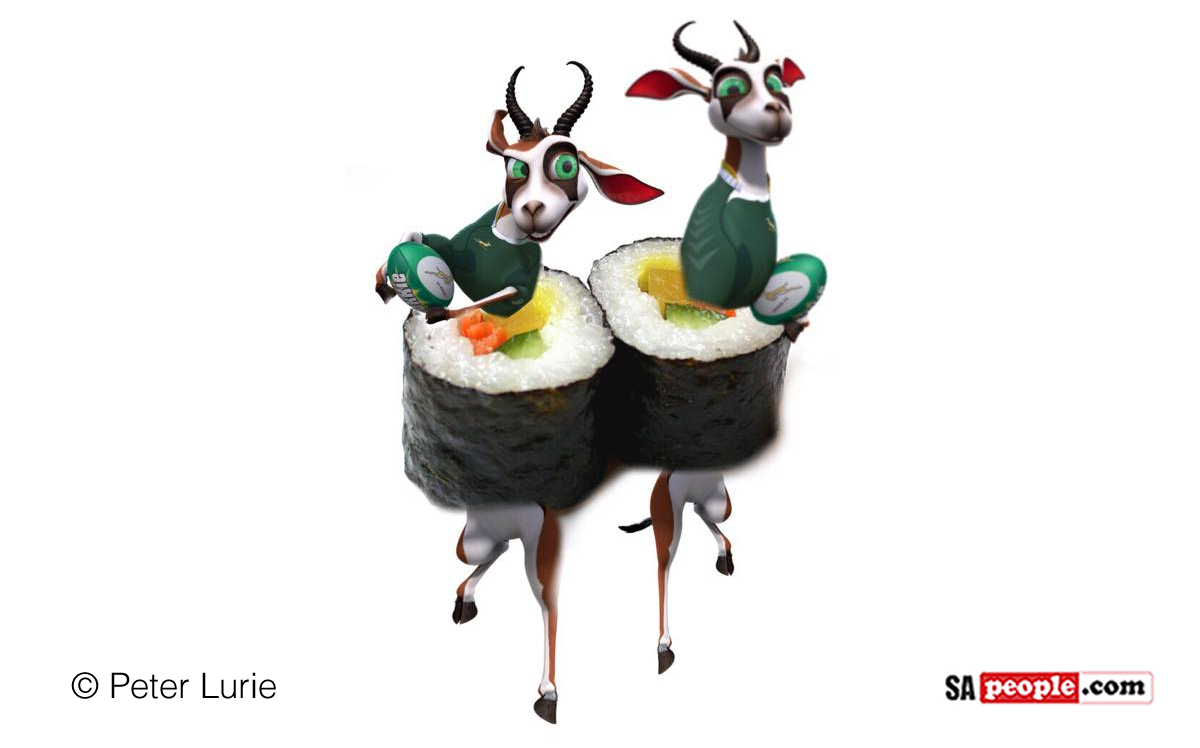 It was a tight match. A brilliant match to watch…if you weren't on South Africa's side! Lodewyk De Jager, Bismarck Du Plessis, Francois Louw and Adriaan Strauss scored tries, with Handre Pollard and Patrick Lambie converting. But it wasn't enough.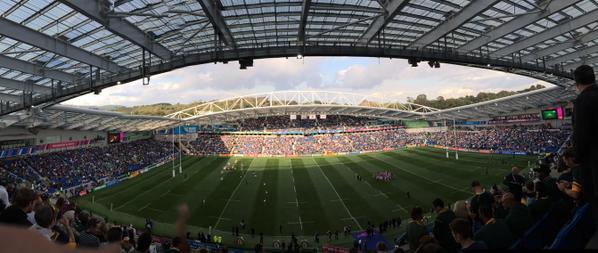 Japan were persistent. They never stopped believing they deserved to win.
South Africa committed more errors, the crowd cheered for Japan, and with minutes to go Ooshuizen received a yellow card.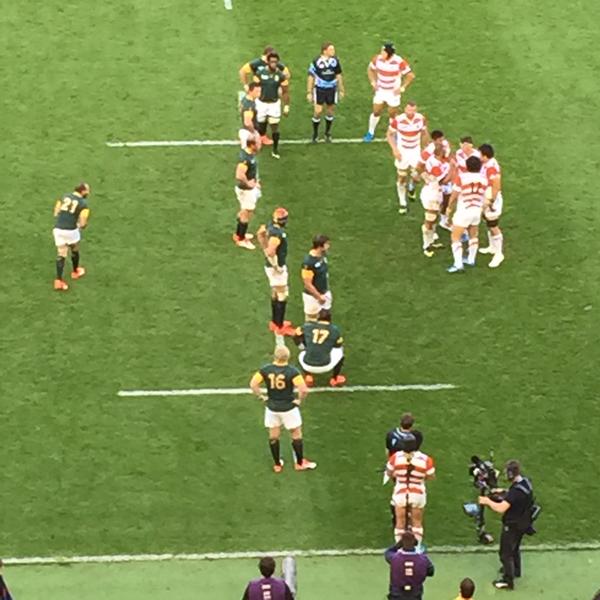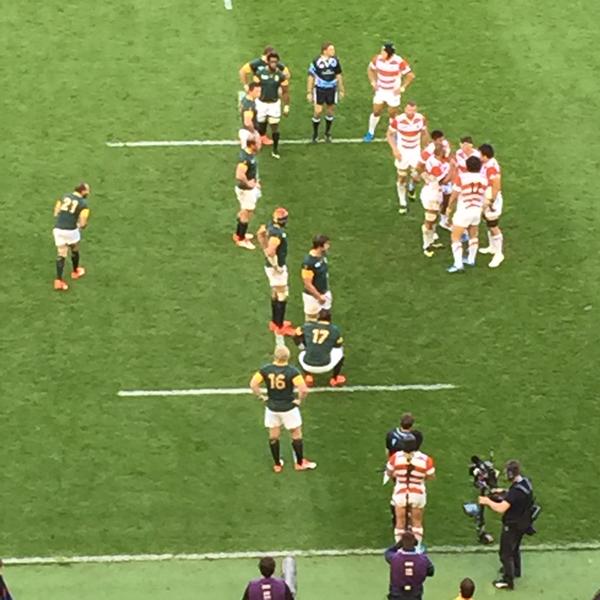 In those last few tense minutes – with some of the most sensational rugby play ever witnessed – South Africans in the crowd were weeping. South Africans watching from their living rooms and at home couldn't bear to watch.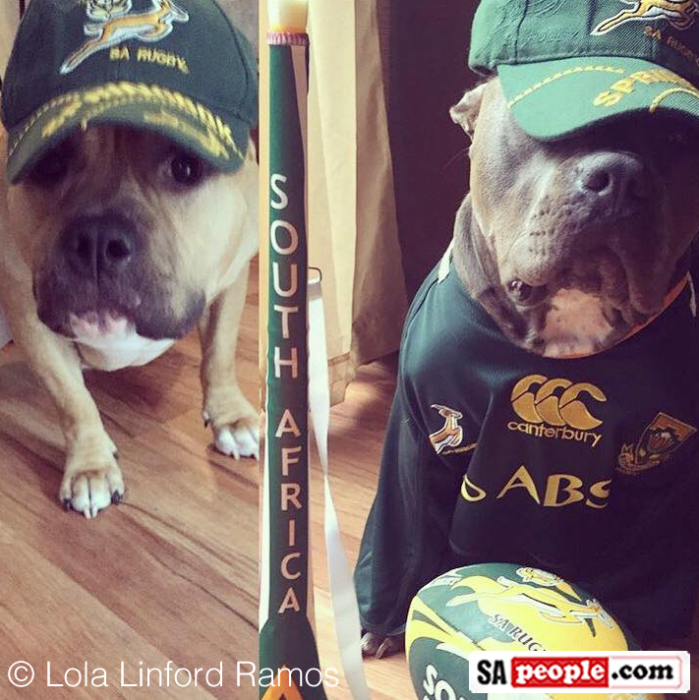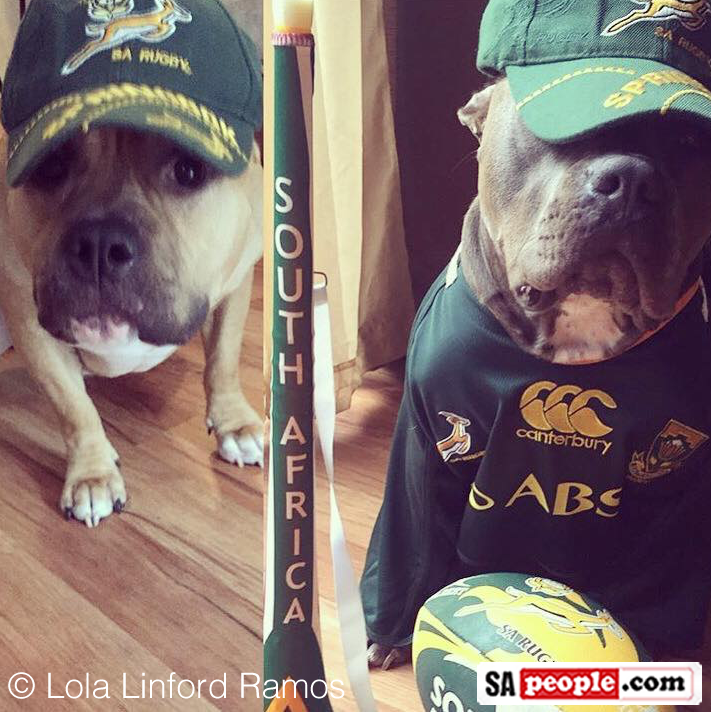 And our worst fear came true.
The final score was 34-32 to Japan. A sad day for South Africa.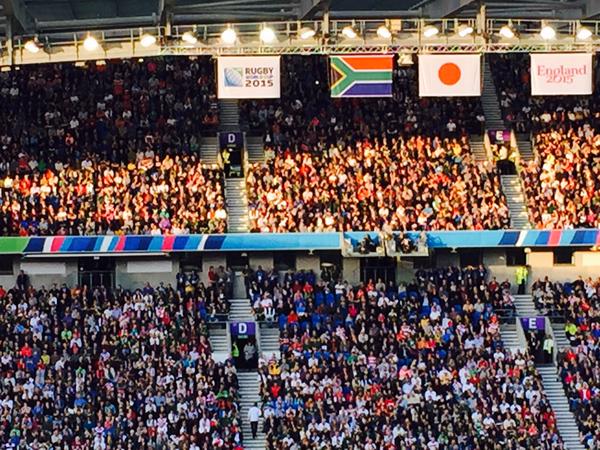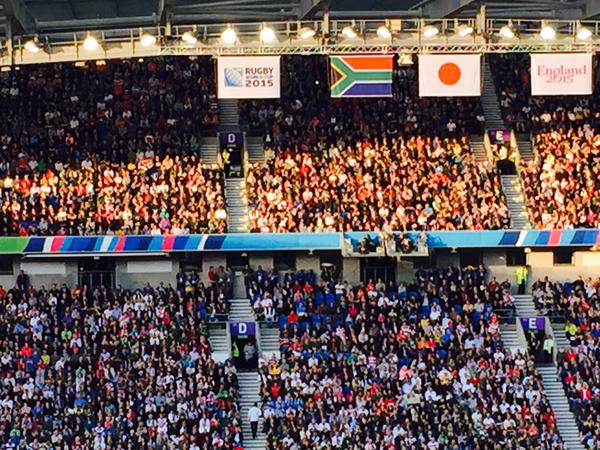 An unforgettable day for the world.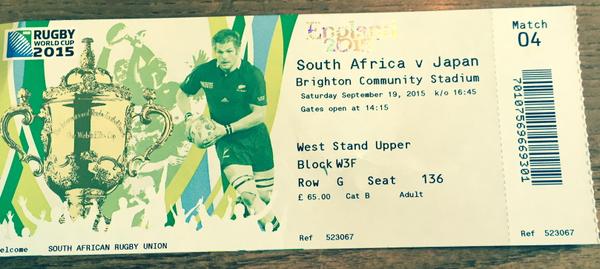 Sports commentator Simon Burnton of the UK's Guardian newspaper said "This result has made the whole world (well, country at least) sit up and take notice.
"Whatever happens over the next several weeks, this will have been a memorable World Cup. Japan just guaranteed it."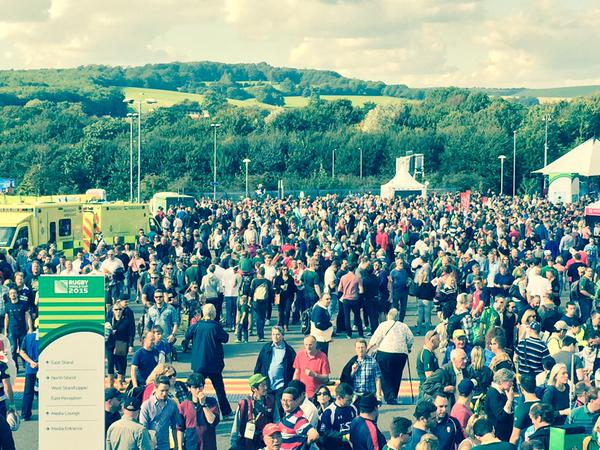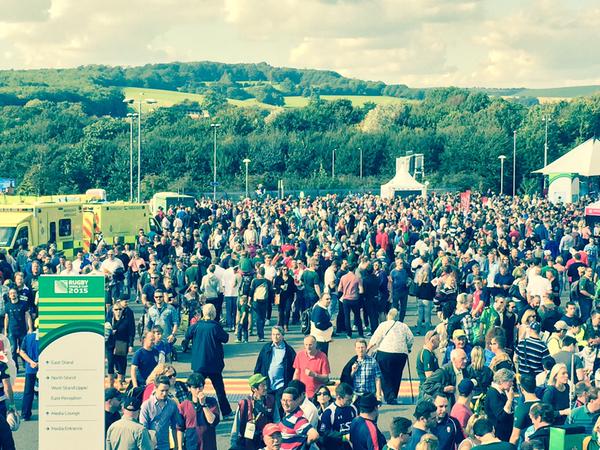 The newspaper also, with tongue in cheek, shared the "latest British anthem" – 'Turning Japanese'…as the crowd's support turned to Japan.
Already tons of social media users have taken to Twitter, with many calling for the immediate resignation of Springbok coach Heyneke Meyer. (See some of the tweets below.)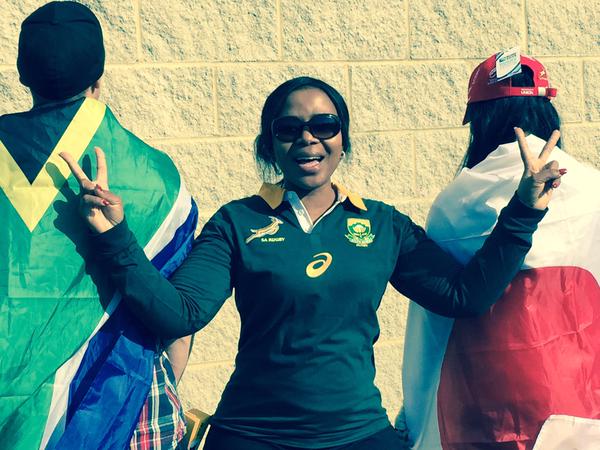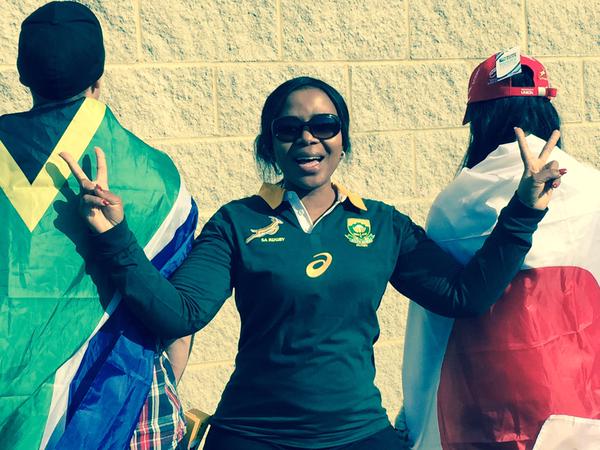 Pumela Salela from Brand SA, who was watching from the stadium, tweeted a more hopeful message saying: "Sorry Bokke. More is nog 'n dag! That was too close. Blood. Sweat. Tears. It was."
England's "new anthem" – The Vapors – Turning Japanese
Bokke Fans Vent on Twitter after RSA vs Japan Match, #RWC2015:
Dear @ThuliMadonsela3 please do a report as to how Heyneke Meyer selected this #RWC2015 pic.twitter.com/A4qePfs7yF

— Simphiwe Mantini (@Chef_chefchenko) September 19, 2015
Heyneke Meyer losing a group stage match? Smh #HeyneckeMustFallNow pic.twitter.com/5IiHClzsCN — Mooks (@MooketsiLekoma) September 19, 2015
This one is for Heyneke Meyer pic.twitter.com/HCr5yZCw50

— Paul Sessions (@PaulGSessions) September 19, 2015
Angry Bokke fans waiting on Heyneke Meyer outside the stadium like… pic.twitter.com/rcRZuLEd78 — Swirlkous (@swirlkous_7490) September 19, 2015
South African fans will be waiting at the team hotel for Heyneke Meyer on some… pic.twitter.com/8Jg7FzRDzb

— Sifiso Mazibuko (@SifisoMaz) September 19, 2015