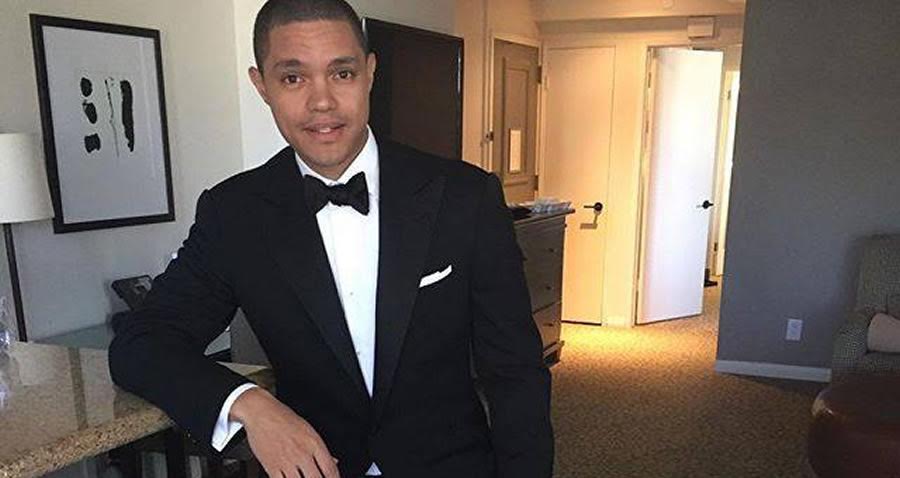 Only days before Trevor Noah takes over the popular "Daily Show", it won an Emmy award on Sunday night for Outstanding Variety Talk Series. In an interview before the awards, Noah gave his thoughts on actresses he loves, Donald Trump and how he felt about his upcoming job.
The Emmys ceremony last night was bittersweet for Jon Stewart, who leaves the show after 16 years to make way for Noah, who takes the helm on 28 September. Stewart will remain an executive producer on the show.
Noah, dressed in a tuxedo, tweeted just before the show: "Emmy Ready thanks to @ralphlauren. So excited to be at the show to support Jon Stewart and The Daily Show. And Key and Peele and John Oliver and Amy Schumer and Jon Hamm and all of tv".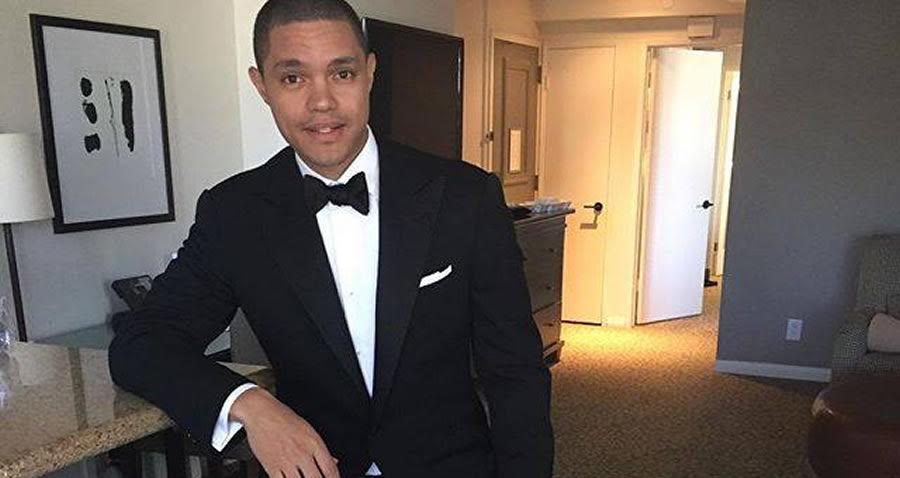 At a gathering celebrating women nominated for Emmys last week, Noah was asked how he felt about his new job helping the Daily Show.
"It's a lot like skydiving. You spend a lot of time on the ground preparing", he said. After you jump, "you have to pray that your preparation and parachute are enough to stop you from hitting the ground and turning into a flat version of yourself".
Noah said the Hollywood actresses he admired most were Melissa McCarthy ("As a comedian, I wish I could be as funny as her in everything she does"), Amy Poehler, Tina Fey, Meryl Streep and Viola Davis, who became the first African-American actress to win an Emmy for a dramatic role on TV.
In a question about Donald Trump, who is running for the Republican presidential candidacy, Noah was asked what he would do if Trump was elected president.
"It will be interesting to see if he'd let me stay, (in America)" Noah joked.
Stewart, who did his last broadcast on 6 August, joked in his acceptance speech, "I've been off of television for six weeks, seven weeks, whatever it is, this is the first applause I've heard. It is a barren wasteland out there".
The "Daily Show", which was nominated with TV's best, including talk shows hosted by David Letterman and Stephen Colbert, also won Emmys for writing and directing.