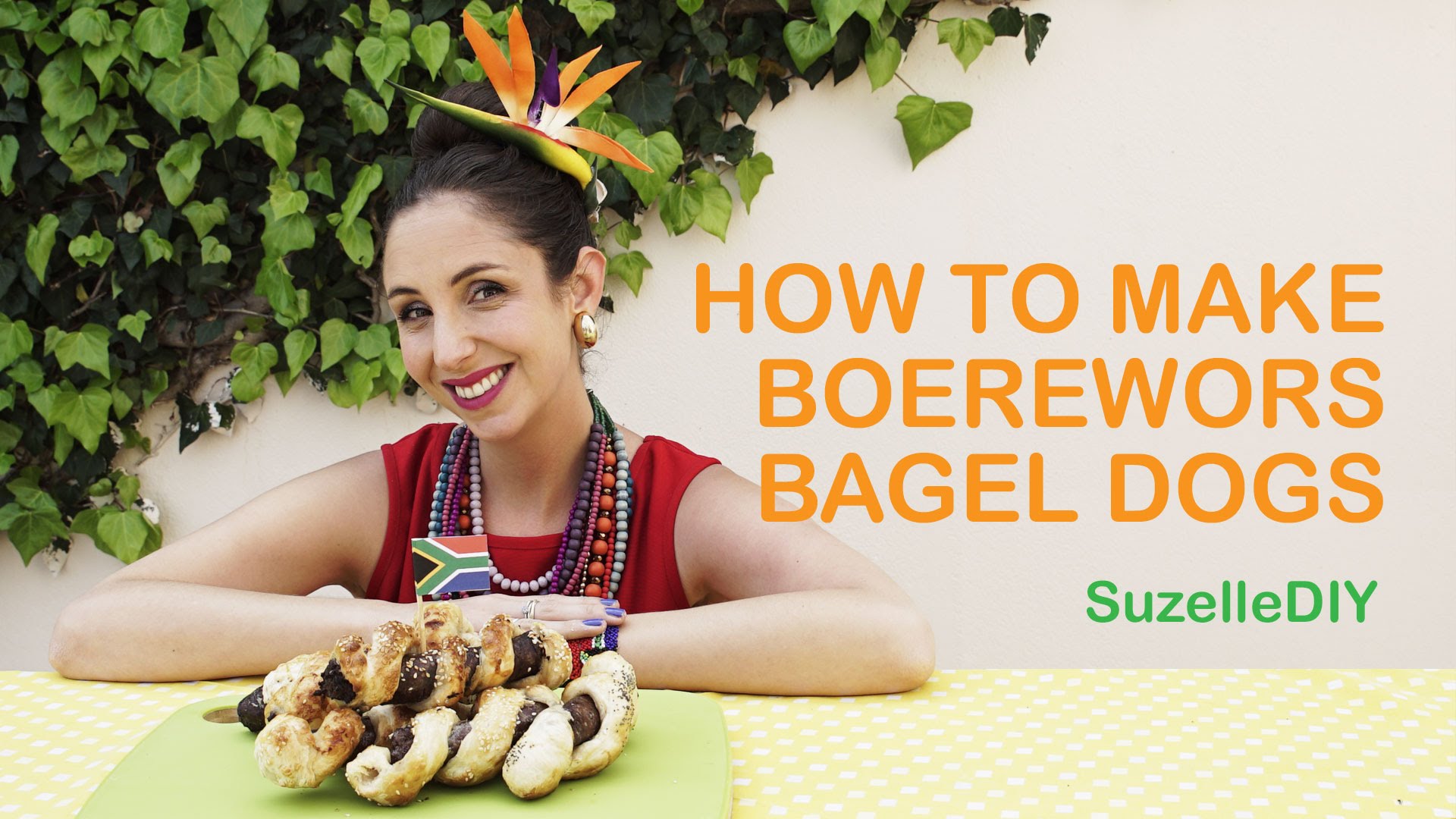 In her latest DIY video, just in time for Heritage Day, which she promotes in the best, most colourful way – even with a detour into corn-diments (that would be condiments, we think) – Suzelle creates her own version of a South African-American Boerewors Bagel Dog. Come again?
Watch the wors-meets-bagel-meets-hotdog video
Suzelle also sings and mimics a few movie characters, like Wolverine and Edward Scissorhands. It's all for a good cause, though, Heritage Day.
And please let us know how your boerwors bagel dogs taste!