KFC South Africa have uploaded a new advert to YouTube that you'll either find very funny…or a little distasteful!
The commercial starts with a scene very similar to that in which Australian pro surfer Mick Fanning found himself in, on 19 July this year, in Jeffrey's Bay…when he had a close encounter with a shark during an international surf competition.
But in the ad, the ending is 'slightly' different. "Next level awesome" different, according to KFC! Some commenters on social media have said it's in bad taste since he could have lost his life. Others have loved it.
Watch and decide for yourself…
Watch Video: Pro Surfer Fights Off Shark in South Africa
Uploaded by KFC South Africa on 8 October.
https://youtu.be/KxIKe7O_t5Y
You can see the real footage of Mick Fanning's close encounter with a shark here (and the shark jokes here).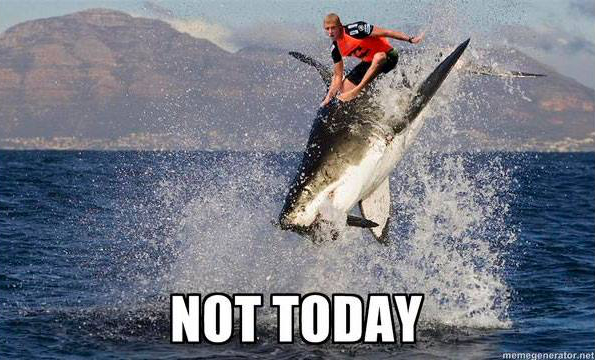 Just three days before this ad was uploaded, KFC added their new #AddHope advert which has a totally different tone, and won hearts all over South Africa.
The #AddHope advert – which uses 1,000 drawings from 250 South African children that KFC supports – was such a hit it became a trending hashtag on Twitter.
Watch Video: The Story of Hope
KFC: "This is their story of hope. Take a look!"