A new television series launching in South Africa tonight – 'Four Weddings' – looks like it's going to be really interesting…if the trailer is anything to go by.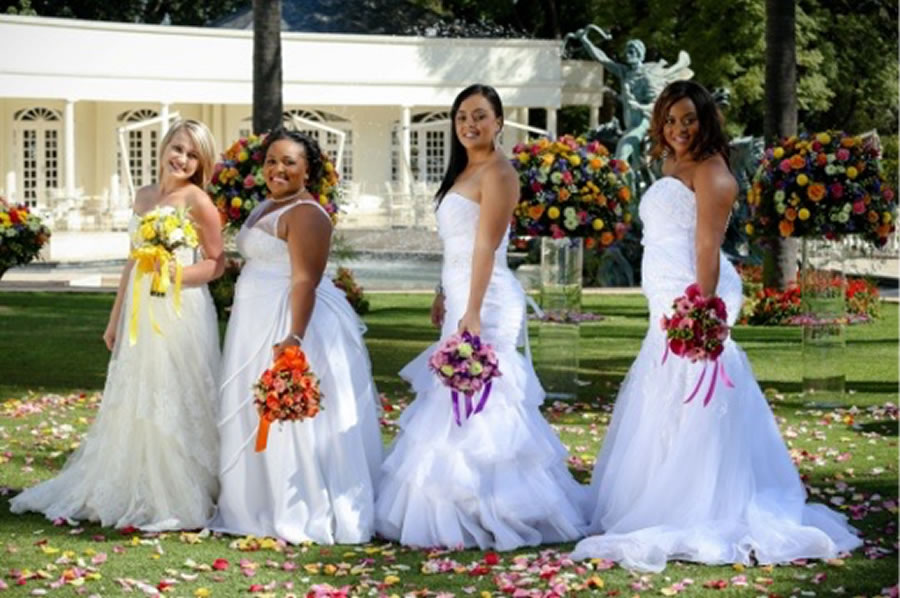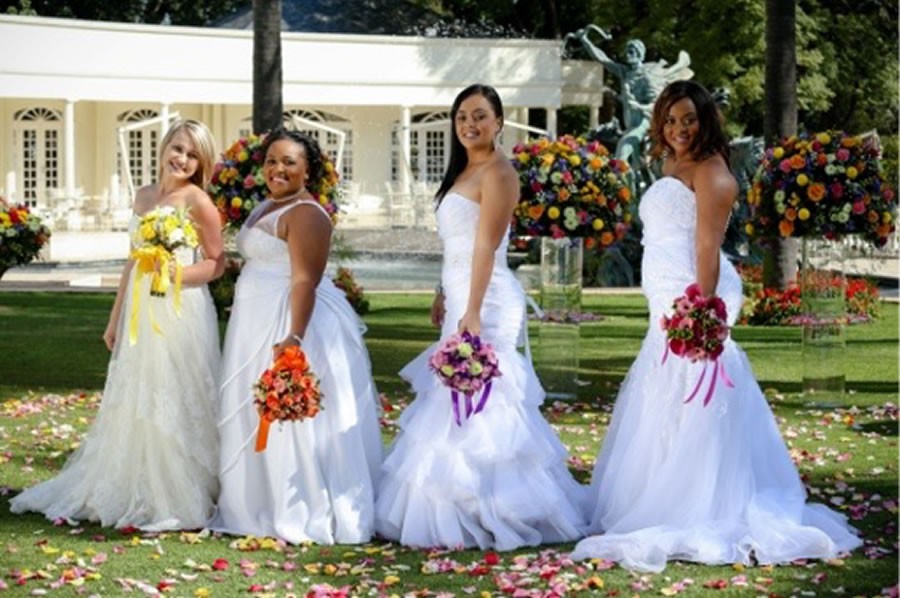 Watch the reactions below when three of the four brides realise that the fourth, Dinah, is going to have a traditional township wedding…including inviting over 400 people (the entire town of Villiers, the community that brought her up, basically) and slaughtering not one, but two cows.
Tonight's brides also include Pretty Ndlovu, a hairstylist to the rich and famous, who has a celebrity studded family fusion wedding in mind. Watch here…
In each episode four brides will attend each other's special wedding day…and then vote on which ceremony "takes the cake" with the winning bride and groom whisked off to a dream honeymoon destination.
The series, which is narrated by comedian Alan Committie, will include all types of brides – from naked to biker, Zulu to Tswana, and bitchy to chocolate box. And the South African version of this show seems set to showcase the varied and unique cultures and people – including SA food from braaivleis to Morogo! – that make up this fascinating Rainbow Nation.
'Four Weddings' airs tonight at 8.50 pm on Lifetime (DStv channel 131).
Watch Video Trailer of what's in store on the ‪#‎FourWeddingsSA‬ season