South Africa triumphed over a strong Wales' team tonight in a tight, nail-biting game at Twickenham in London to become the first team to make it through to the Rugby World Cup (RWC) Semi-Finals for 2015!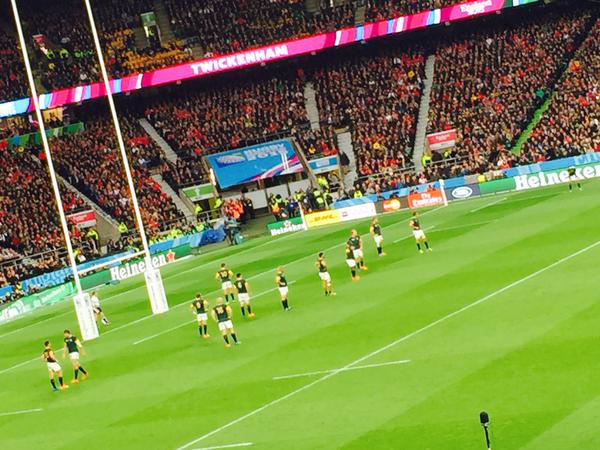 It was a match that had us choking back tears from the beginning, through the anthem where even the Beast shed a tear…to the end when captain Fourie du Preez scored the Springboks' only try of the match (after an amazing pass from Duane Vermeulen!).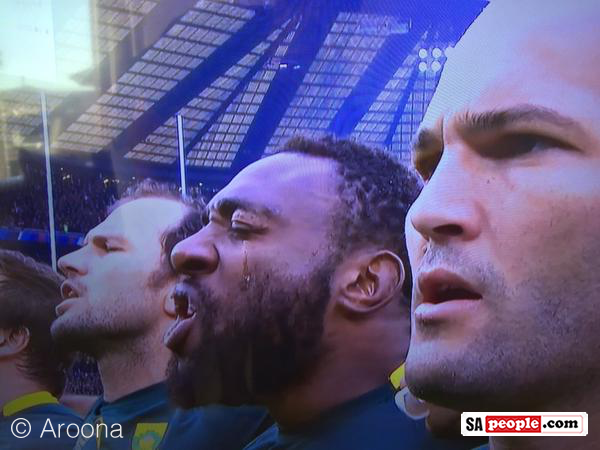 It was AWESOME! And anyone who watched it live – from Mozambique to South Africa, Canada to Chile, and the UK to Australia – knows that we all aged, stressed and willed them on together.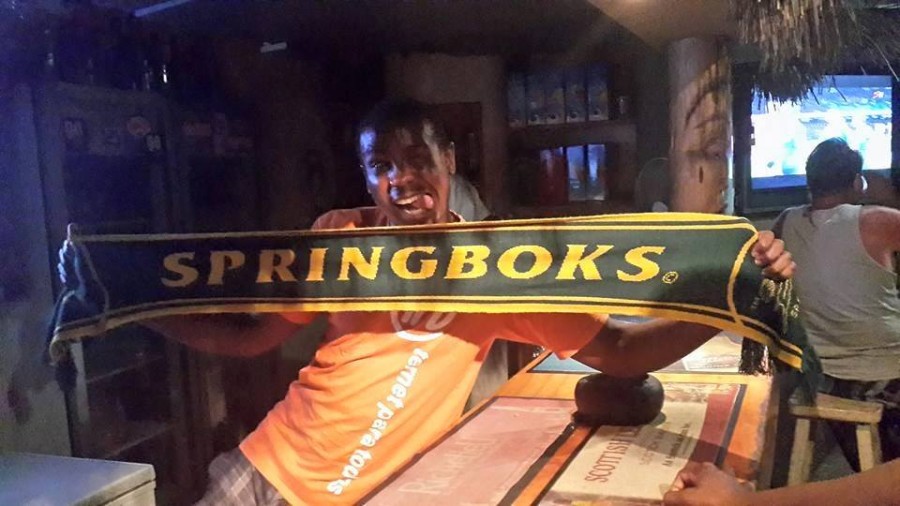 And it didn't matter that Bryan Habana didn't score a try to break the world record he currently holds with Jonah Lomu for most tournament tries…because it'll make it even sweeter when he does.
And it didn't matter that Hendre Pollard was uncharacteristically nervous and missed a couple of penalties…because there were others that he did convert (5 penalties and a drop goal), and this was a huge game…
A game where the Boks would've felt more than ever before that they were carrying the hopes and dreams of every South African on their shoulders – a huge responsibility and tremendous pressure…and we thank them – those individual guys who played their hearts out – for going out there and winning this match for all of us! For South Africa! Phew!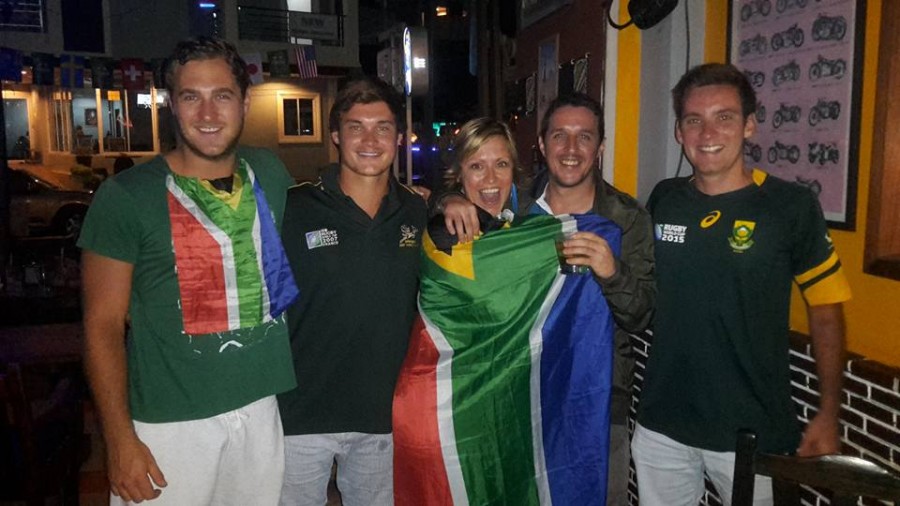 Here are messages, photos and videos from some of the (extremely) happy Bok fans from around the world! #GoBokke #BringItHome #WeLoveYouBokke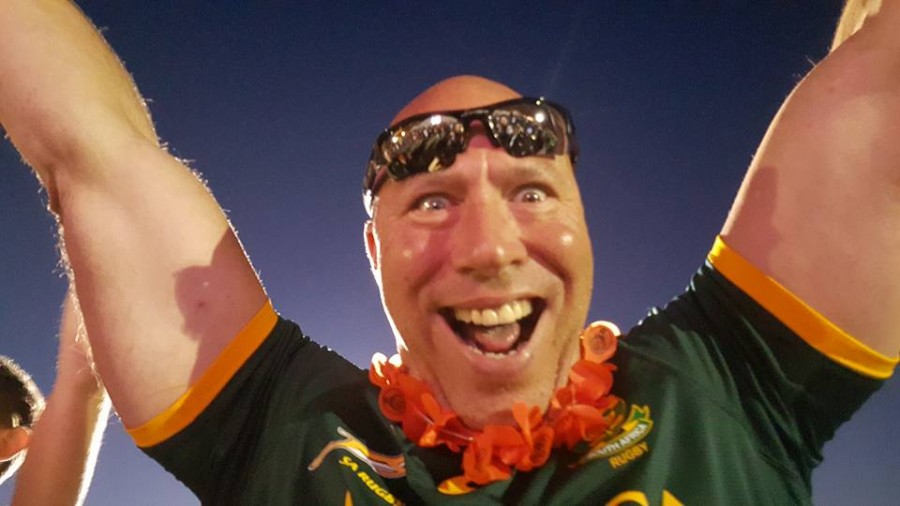 Talitha Brown – "Celebrations from Canada ????"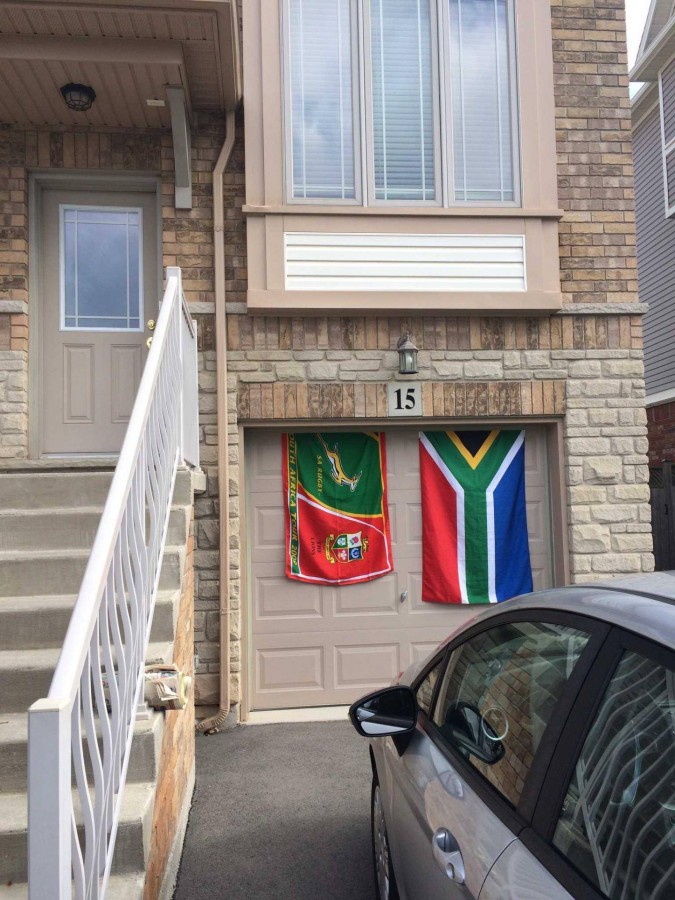 Amy Baranzeck Capevidle – "Well done boys!!! Another step closer to lifting that trophy!!!"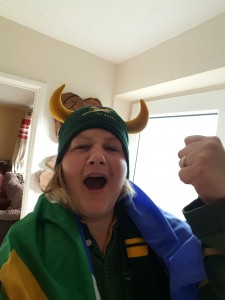 Edward Robbins, Paris – "@ozcafeparis happy saffas #RWC15 in France."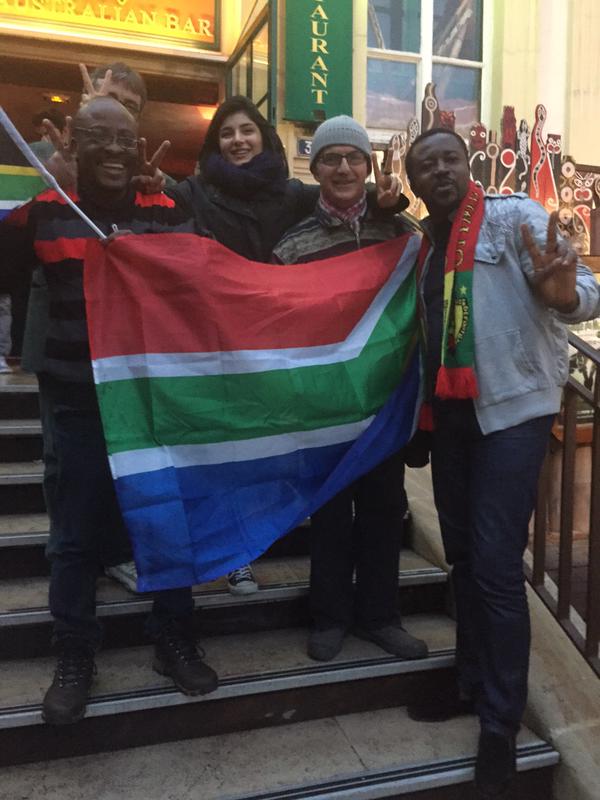 Jackie, Antibes – "We all need some botox after that match!"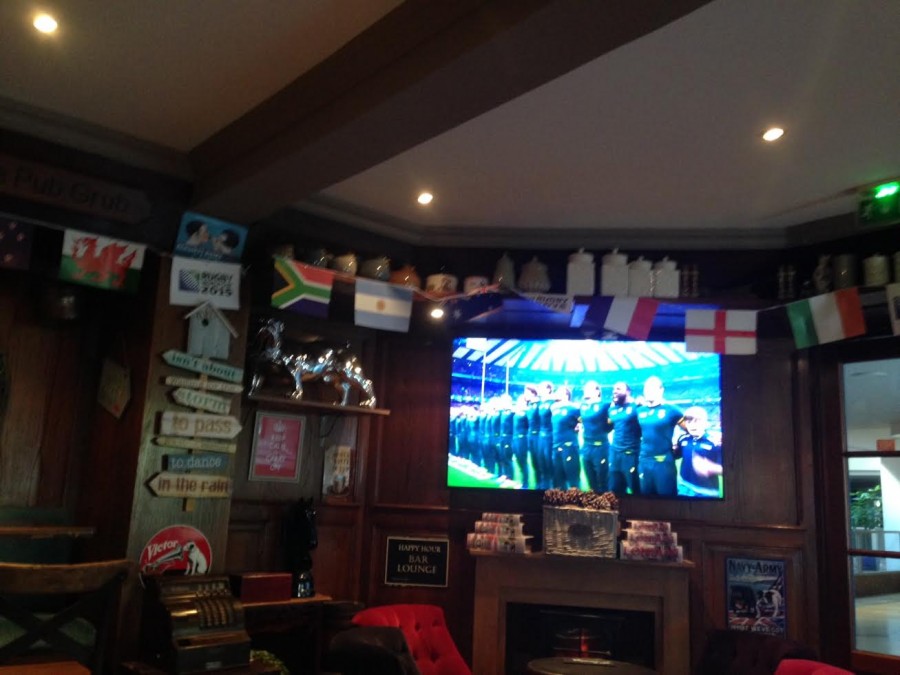 Julie Everitt, UK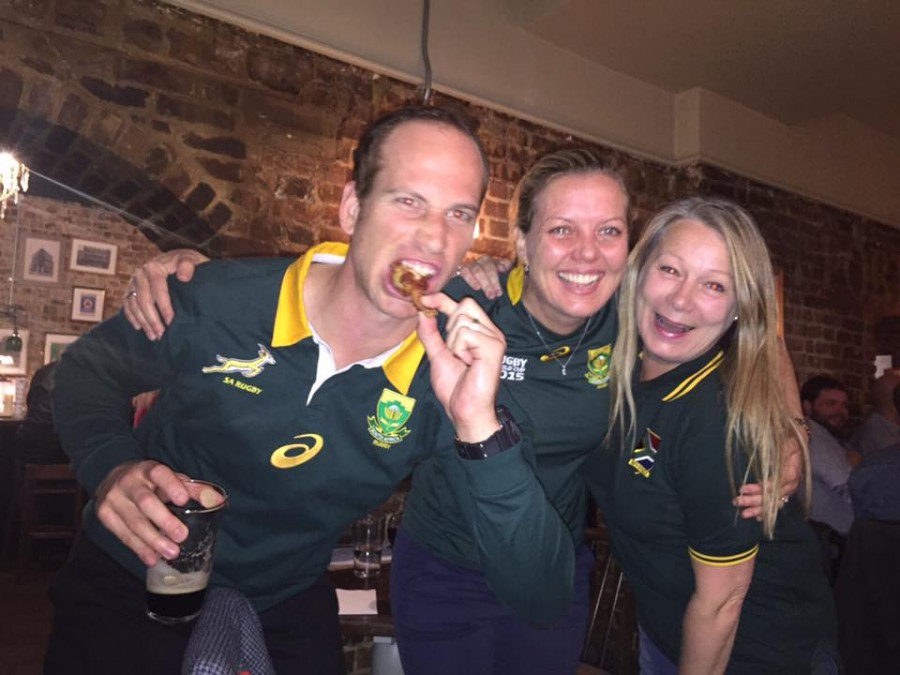 Merle Soodyall – "Go Boks!! Love you!! Celebrating the victory in Atlanta!!"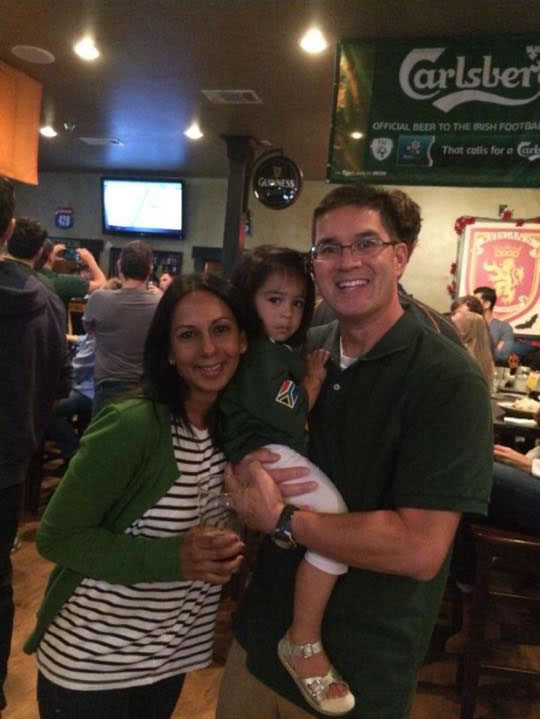 Kirsten Sharpe:
‎Johann Malan – "We were at least 20 zumillion and 5 SA supporters at Fionn MacCool's Irish pub in Saskatoon, Canada, watching the Bokke beat Wales by…listen properly…eish, I can't even remember the score."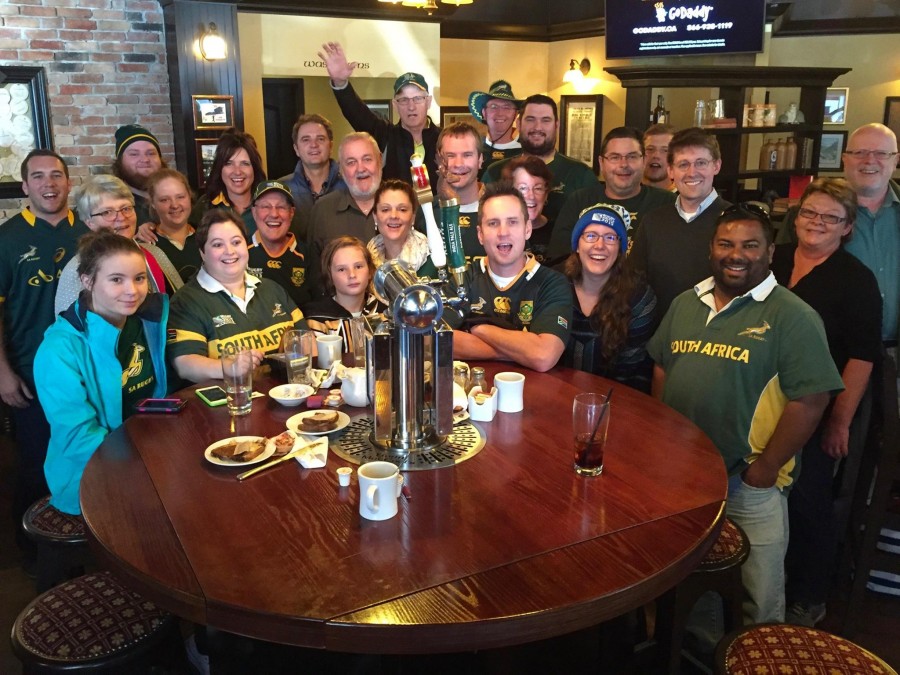 Judith Daniels, UK – "Awesome day! Awesome game!!"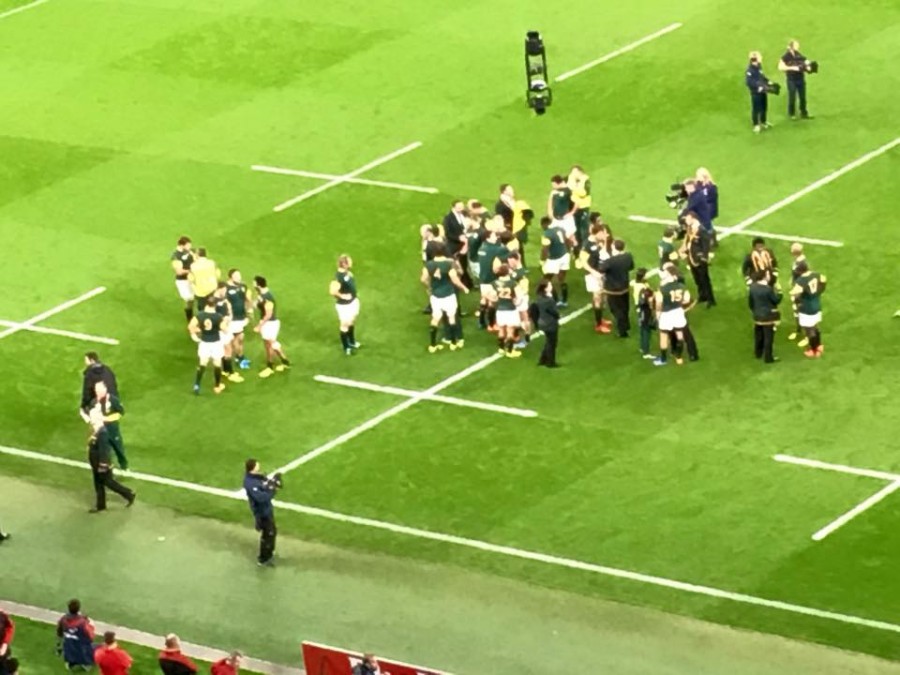 Lorraine Pinder (with Craig and Brett) – "Our Springboks kept us on the edge of our seats the whole game. Thanks for the win boys. Just a few more to go and we will be there to cheer you on all the way from here in the Bahamas. So proud to be South African."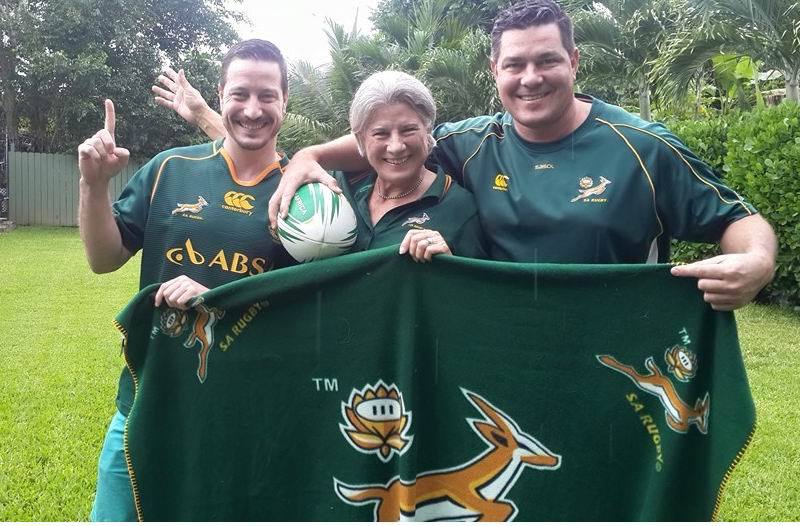 Monique Martini‎, UK – "Here is another happy supporter for SA tonight.. Proudly South African. Daniela."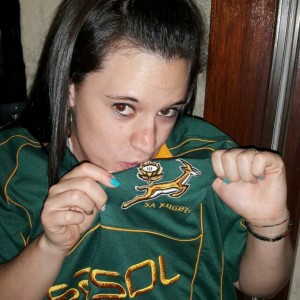 Marinda Johnson Ujoodha – "Go Bokke."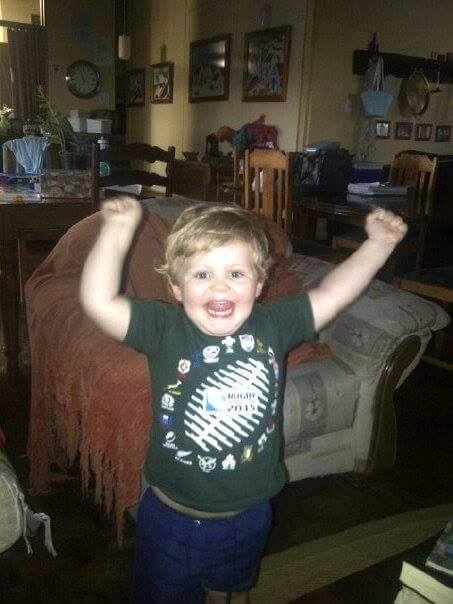 Jessica Dreyer‎ – and the jokes have begun…
‎Andrew Coetzee‎ – "From Brunei, Go Bokke."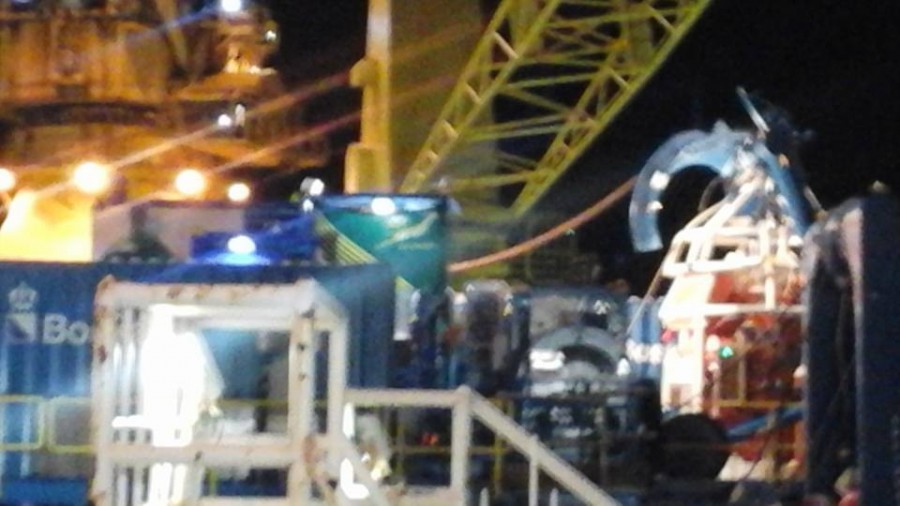 ‎Madhuri Kooverjee Chavda‎ – "?? Well done SA ??"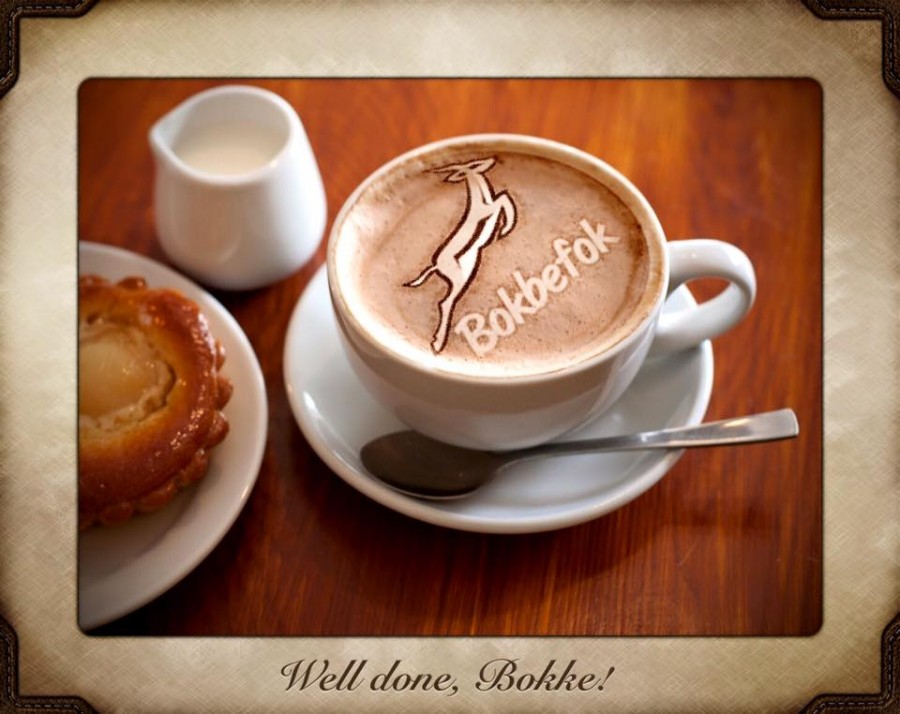 Shereen Chung‎ – "Proudly South African Brothers – watched & supported the bokke..all the way from Taiwan!"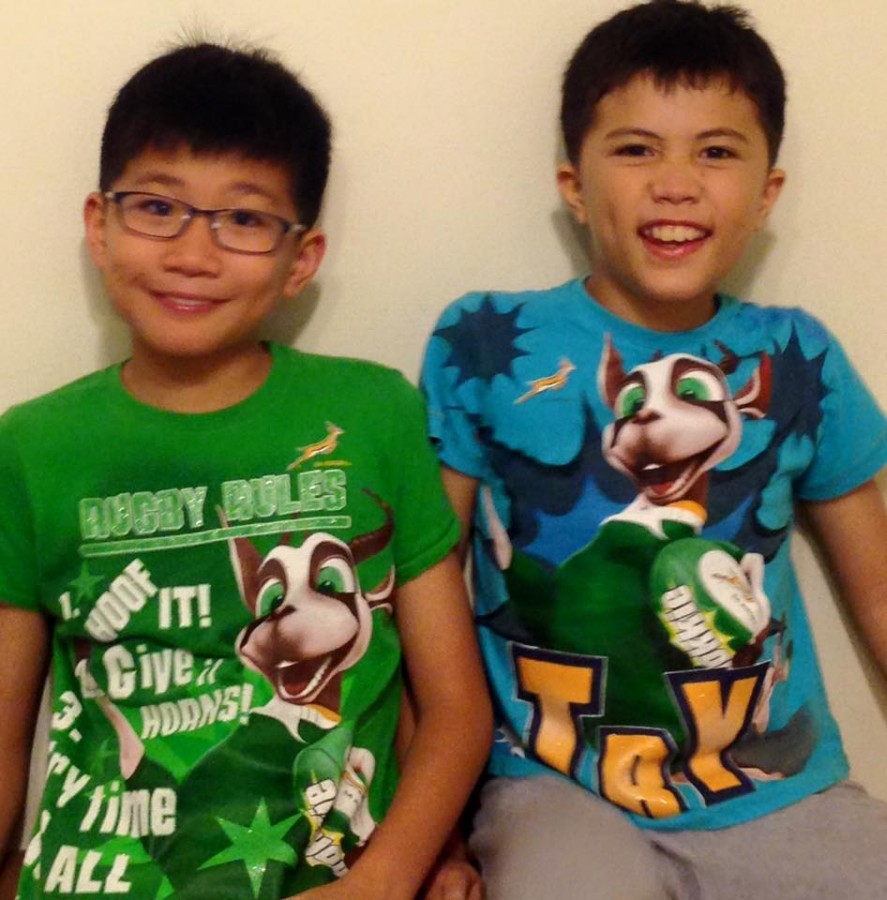 Carsten Schradin‎ – "Watching the Rugby in Kehl, Germany! Well done Boks!"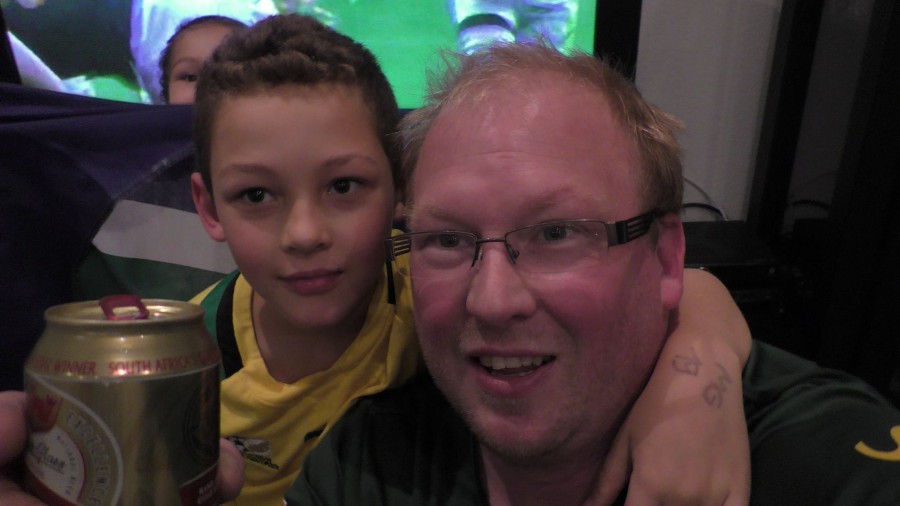 Joline Botes- Louwrens‎ – "Future Springbuck!"
Ronel Godfrey – "Grace…..total grace….."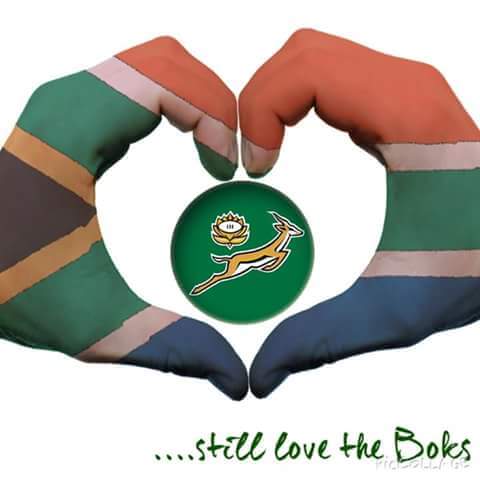 Cassandra C Michea Chacon – "Cheers bokke from Chile!!! Think there's only two of us here."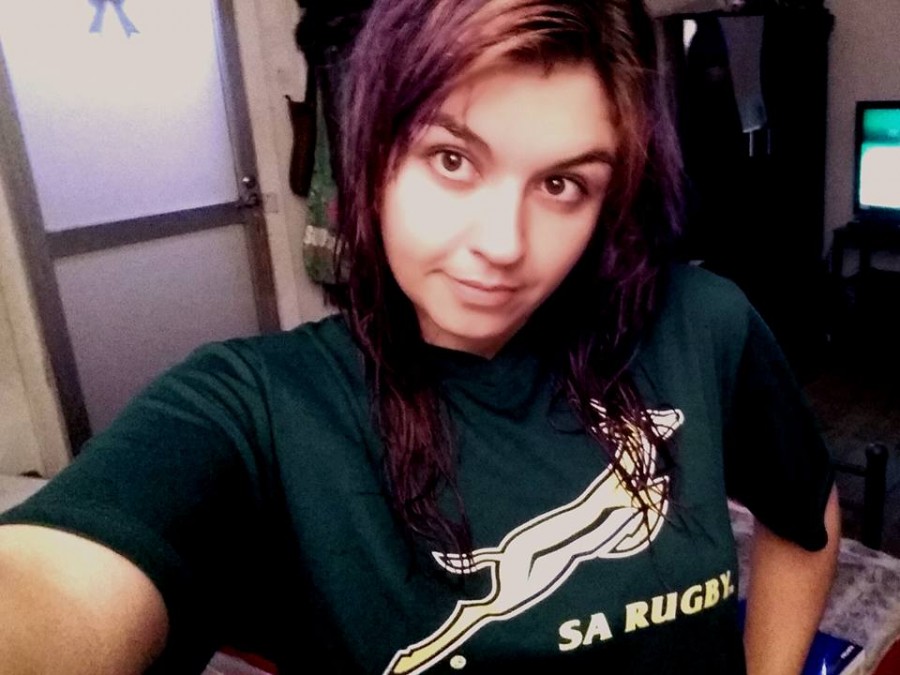 Victoria Aitken, Scotland – "??"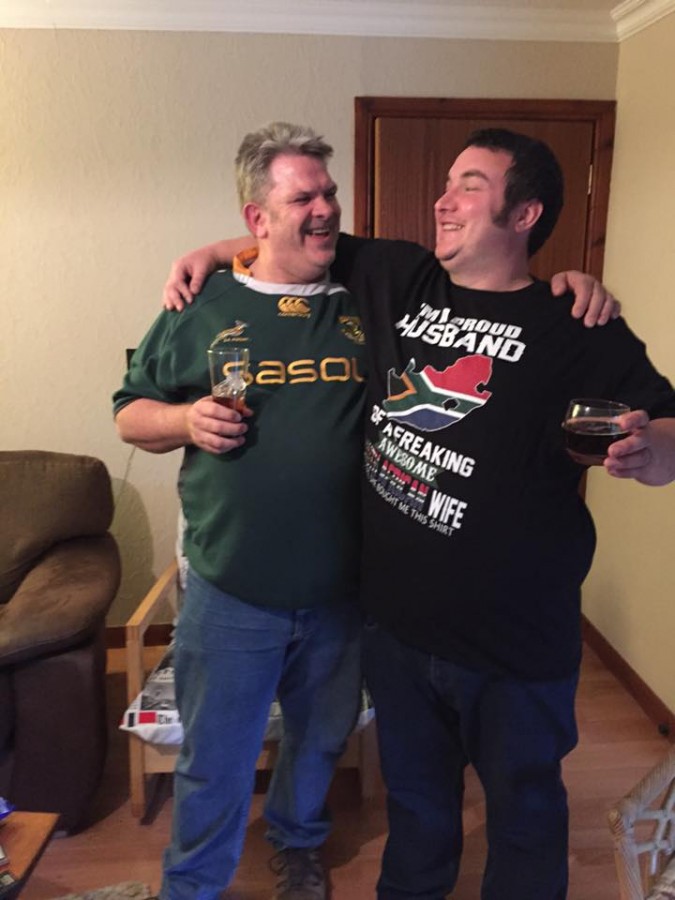 Nina Naude, South Africa – "My blood is green!! SA"
Anita Dyssel – "Come on Bokke…"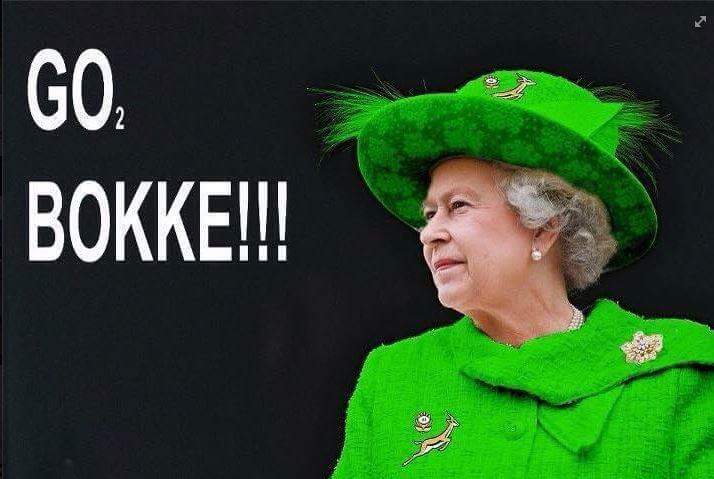 Mandy Shargey…at full time: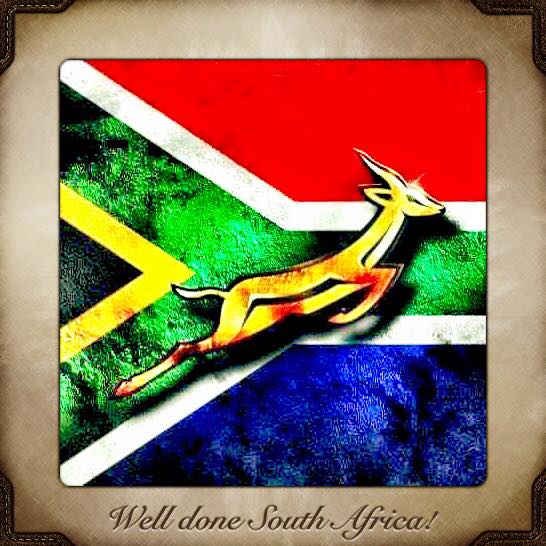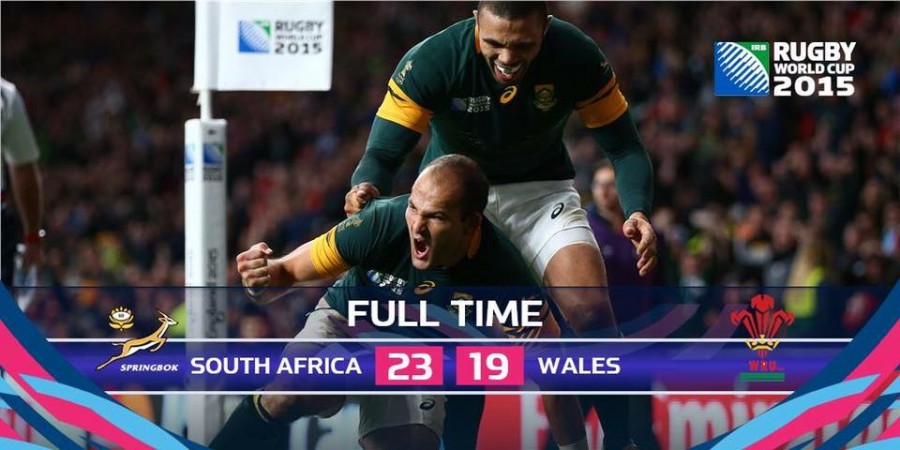 Mike Aldworth – "I went through about one million two thousand and three thousand hundred and twenty five heart attacks"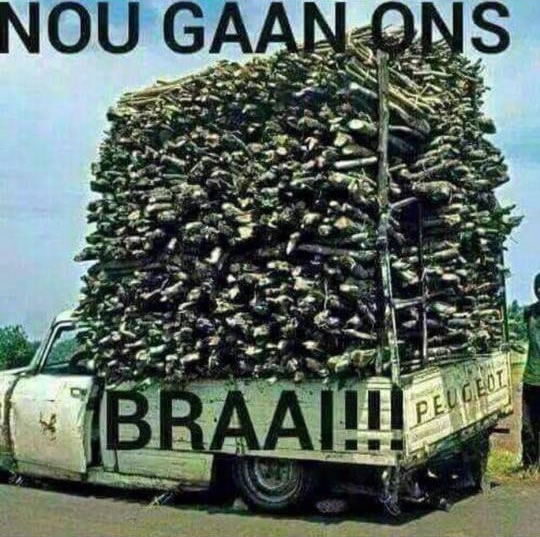 Watch Video: South African Springbok Fans in Canada Watching SA vs Wales, RWC2015
Video by Riani Lourens  – "This is how the South Africans in Canada spent their morning. #gobokke"
Guard of Honour for the Springboks
Guard of Honour for the @Springboks @sapeople @glosaf @Brand_SA #HomeGroundAdvantage @ProudlySA #RSAvsWAL #RWC2015 pic.twitter.com/wR2qDJ9a8G

— Pumela Salela (@pumelasalela) October 17, 2015
Mini Ekhaya
@gjswandsworth Mini Ekhaya #HomeGroundAdvantage @lead_sa @sapeople @Abramjee @BBCAfrica #Bokke Well done #Bokke pic.twitter.com/fT4Vs0ThMg — GlobalSouthAfricans (@glosaf) October 17, 2015
Before the Match, at Twickenham
#HomeGroundAdvantage #BackTheBoks @Brand_SA #TeamSA @RichmondFanzone @Springboks @rugbyworldcup @Abramjee @sapeople pic.twitter.com/CLtq3urSaY

— GlobalSouthAfricans (@glosaf) October 17, 2015
Heyneke Meyer Celebrates
VICTORY! This is what it means to be the first side into the #RWC2015 semi-finals. Congratulations to #RSA https://t.co/7BUjwSOaEP — Rugby World Cup (@rugbyworldcup) October 17, 2015
P.S. Happy Birthday Patrick Lambie