In preparation for Shabbat, or the Sabbath in Hebrew, no less than 1,700 women gathered in Cape Town on Wednesday to knead dough for the Great Big Challah Bake, part of a worldwide event started in South Africa only three years ago.
One of the prime movers behind the project has been South Africa's chief rabbi Warren Goldstein. In both videos, he explains how the worldwide celebration came about.
The Shabbos Project (Shabbos is Yiddish for Sabbath) was started in South Africa – but is now in at least 60 countries, reaching some one million people – as a way to encourage secular and religious Jews to experience one full Sabbath in accordance with Jewish law.
Observing Shabbat means no work, no phones and no cars from Friday evening until Saturday night in accordance with the commandment to "remember the Sabbath day". As people in the videos say, it's also a time to get together with family.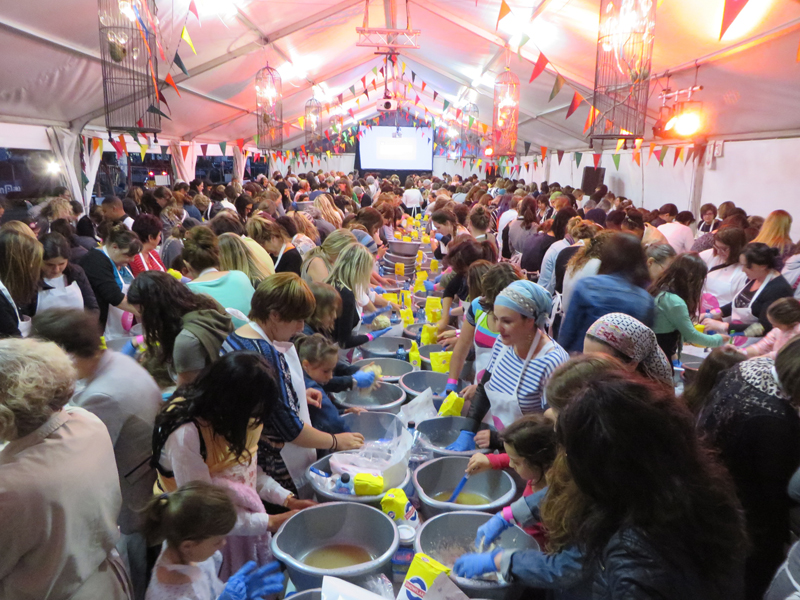 As part of the event, many countries started a challah bake, which is what the 1,700 women in Cape Town gathered to do. Challah is a braided sweet bread eaten by observant Jews during Jewish holidays and also during shabbat.
"In three short years, what started as a localized wishful attempt to strengthen Shabbos awareness and observance in South Africa has grown into a worldwide phenomenon, with one million Jews expected to participate this week," the Jewish Press said.
The video for the 2015 Shabbos Project