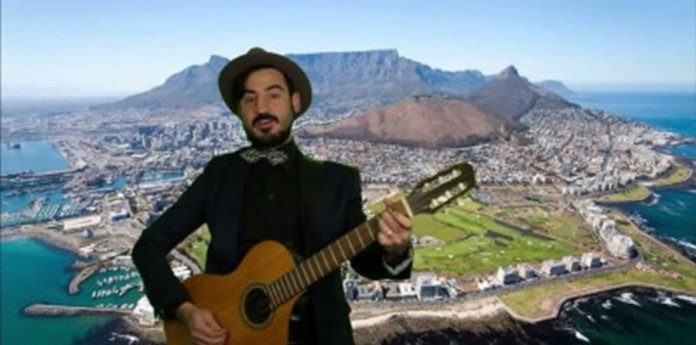 Johannesburg-based musical comedian Deep Fried Man (real name Daniel Friedman) has certainly jumped from the frying pan into the fire with his latest YouTube video.
In a message on Facebook a couple of days ago, the 34-year-old wrote: "Capetonians! This one's for you. Some people have been asking when I would put my Cape Town Song on YouTube. Here it is 🙂 A love letter to the city of Cape Town…"
It may not be quite the love letter Capetonians were hoping for! (Please don't watch/listen if swear words offend you.)
Watch Video: The Cape Town Song
Music and lyrics by Deep Fried Man, and video filmed by James de Rothschild.
34-year-old Friedman is the son of political analyst and columnist Steven Friedman, and has a BA degree (in journalism, philosophy and drama) from Rhodes and a Postgraduate Certificate in Education from Wits. He became a professional comedian in 2010.
MORE
Learn the South African national anthem with Deep Fried Man and Steve Donald (singing using only English words).