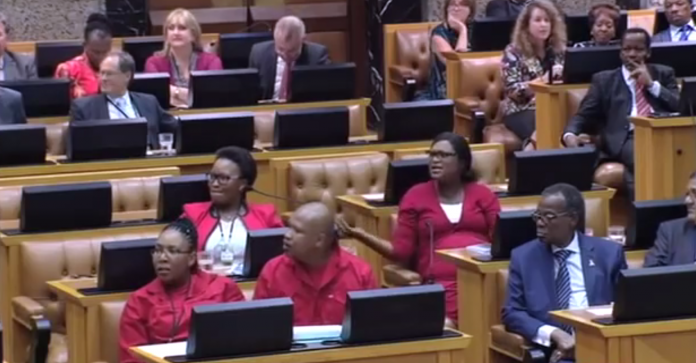 CAPE TOWN – Four minutes is probably nothing in parliamentary debates, but last week saw a memorable 240-second interlude during the university fees debate when a member of the Democratic Alliance called a member of the Economic Freedom Front a Teletubby.
DA chief whip John Steenhuisen stood up on a point of order just after DA leader Mmusi Maimane had started talking, saying that an "EFF Teletubby" (referring to a British children's TV show) had called Mmusi Maimane "a sellout". The EFF's Mmabatho Mokause objected to the term "Teletubby".
Speaker Baleka Mbete was having none of it, and told the EFF to sit down and for Maimane to carry on, which led the EFF to accuse the ANC of being in bed with the DA because Mbeta wouldn't tell the DA to withdraw the Teletubby remark. Mbete said she knew the EFF was trying to disrupt the house.