One month into his stint as a talk show host, Trevor Noah spoke to his wildly popular competitor Jimmy Kimmel about how he  gave up his life in South Africa, where he was becoming more successful, to come to try his luck in America.
"South Africa is small," Noah said. "And when you're from a small place you want to go out into the world and tell jokes." He went to 40 American states, he told Kimmel, touring tiny clubs – from El Paso, Texas, to Erie, Pennsylvania.
During his time in Texas, he said, he almost got deported due to a misunderstanding. He told Kimmel he was following a Google map that led him to the Mexican border instead of a mall in El Paso, and when the border guard didn't believe that he'd left his passport at the hotel, Noah said, "Google me." And the border guard did, saw Noah really was who he said he was, and let him go.
"So Google got me into it (trouble) and out of it," he said.
Noah has been doing a series of interviews after his first month after taking over The Daily Show from Jon Stewart.
Asked whether talking about politics on the satirical news show was different in the United States to South Africa, Noah said, "We have crazy, you have crazy. In America the people take the crazy politicians seriously. In South Africa we say, 'That politician's crazy but we'll vote for him anyway.'"
Watch the Jimmy Kimmel interview on this video
Noah debuts his one-hour stand-up special, "Trevor Noah: Lost in Translation," on Sunday, November 22 at 10:00 p.m. ET/PT on Comedy Central.
In its 1 November edition AdWeek carried an pretty darn nice article about the comedian, 'How Trevor Noah Is Making The Daily Show His Own, Without Changing It Completely'.
It said, "Noah started strong ('Assured, handsome and with a crisp delivery, Mr. Noah was a smoother presenter than Mr. Stewart,' proclaimed The New York Times), and he has improved markedly every night since."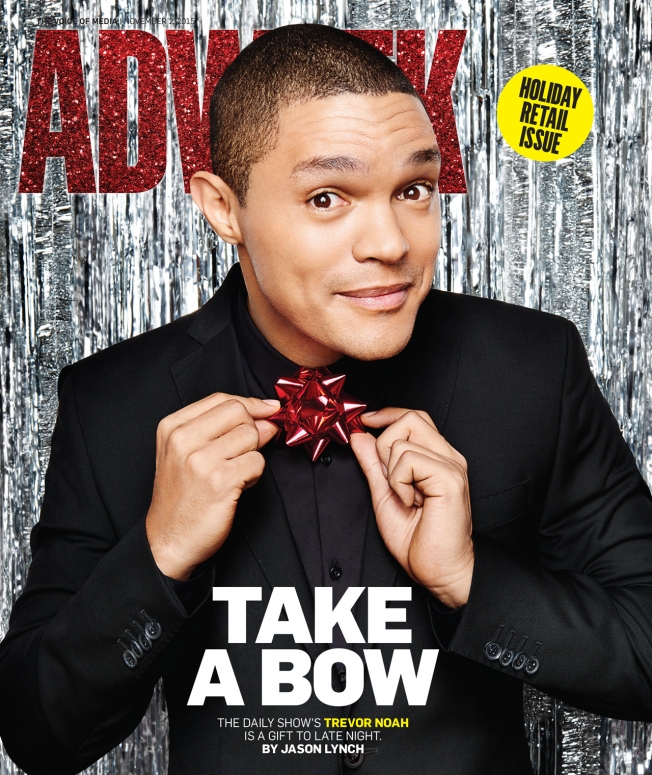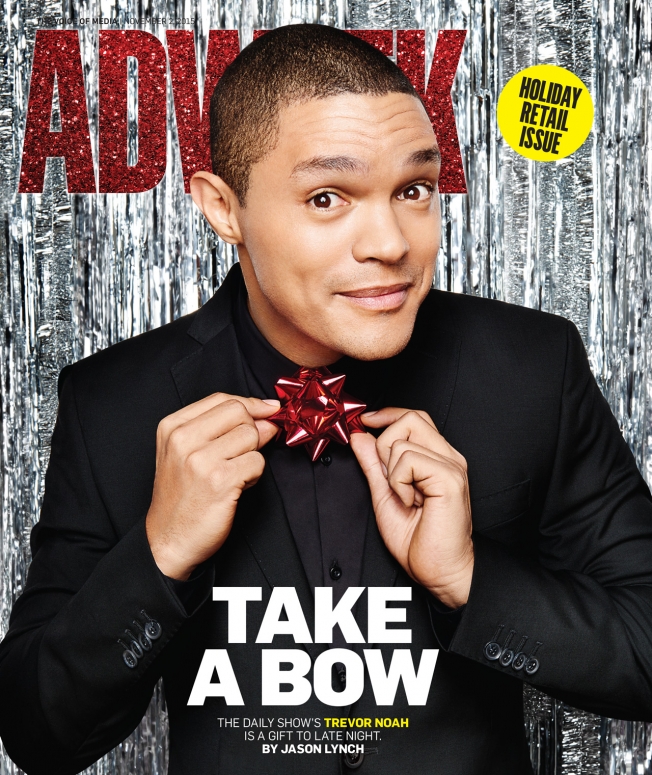 The magazine said network is betting on Noah's long-term potential to reach millennial audiences, and so far, so good.
"While ratings have dipped versus Stewart (which Comedy Central anticipated), more than half of the show's 18-34 audience is new to the show under Noah, according to the network. Meanwhile, advertisers have stayed loyal. According to SQAD NetCosts, The Daily Show with Trevor Noah boasts the second-highest 30-second ad rates in late night, behind only The Tonight Show with Jimmy Fallon."