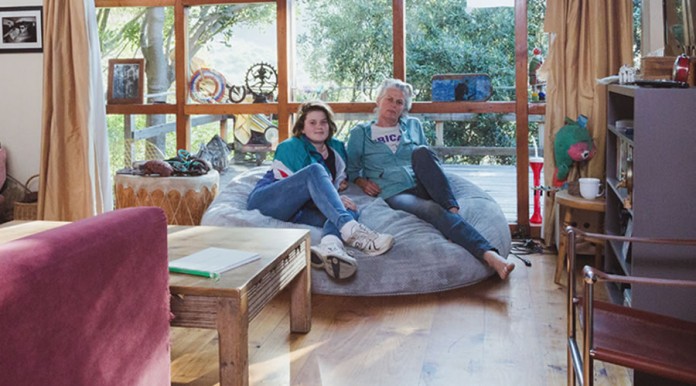 Former South African supermodel Josie Borain and her teenage daughter Willow invited Superbalist.com into their log cabin overlooking Klein Leeukop.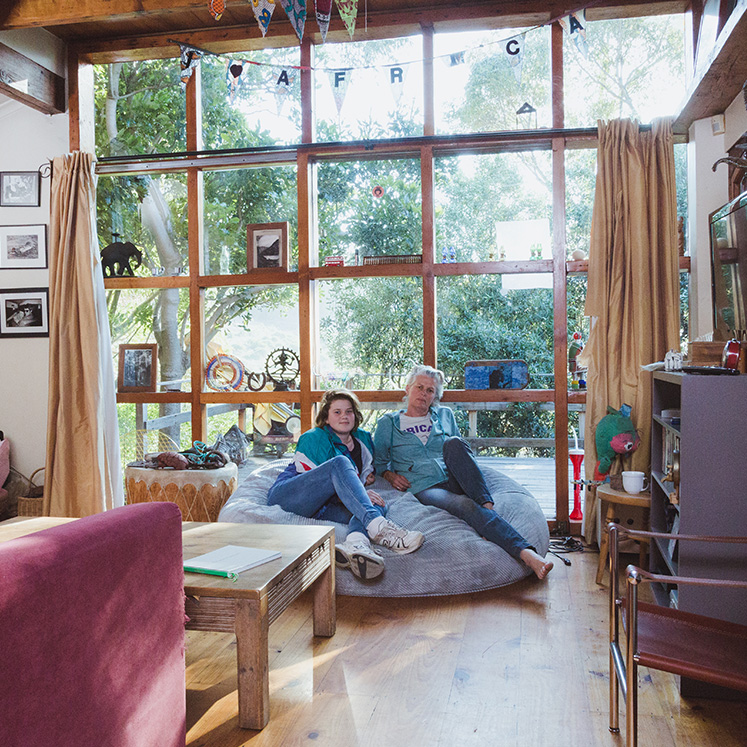 For two decades now Josie Borain has lived in a thatched roof log cabin filled with the type of curious things you pick up when living a life as full as hers is.
Weird hats from countries you've never heard of, pottery and Paddington Bears, numberplates from the states, Chinese lanterns, horse shoes, religious iconography, beads, skulls, two teenagers, snake skins… It's mostly photographs, though, and there's method to all the madness.
"If someone breaks in they won't find what they're looking for," says Josie, somewhat sardonically.
"Every time I leave the house I hide my laptop. Then I have to look seventeen different places before I find it again."


A savvy thief would skip the obvious and go straight for the art.
There's a signed poster from Muhammad Ali and Joe Frazier's Madison Square Garden fight ("[Ali] was in beginning stages of Parkinson's so it took him about ten minutes to sign the thing"), an Avedon ("There are only three of these self-portraits and the other two are in museums."), a photo of Bob Marley performing in Zimbabwe ("I forget who took the pic, South African guy, nice guy, but I don't remember his name, I'm terrible with names."), a portrait of Andy Warhol shot by Josie's late husband, Pierre Houles, and then there's work by Helmut Newton, Diane Arbus, Edward Weston, Bill Brandt…
Josie was able to build up this enviable collection thanks to her former life as a model. Million-dollar contracts, signing up to personify brands like Calvin Klein and Ralph Lauren, magazine covers, that famous billboard in Times Square … Josie Borain was South Africa's first supermodel.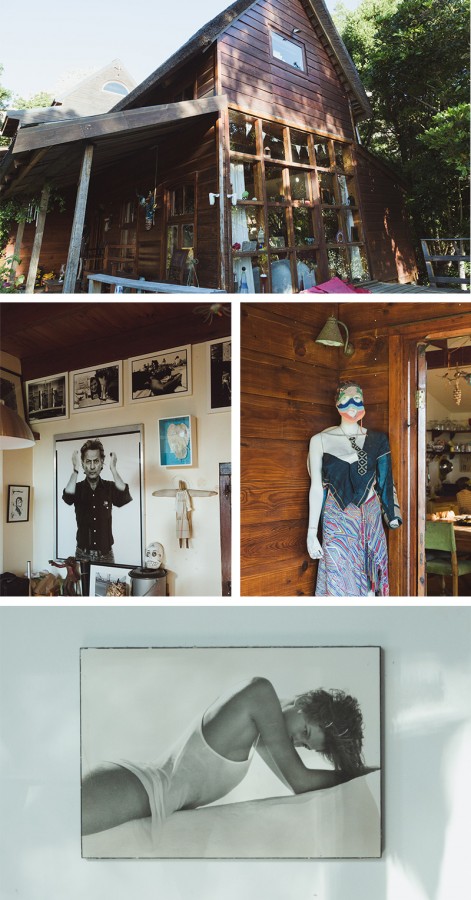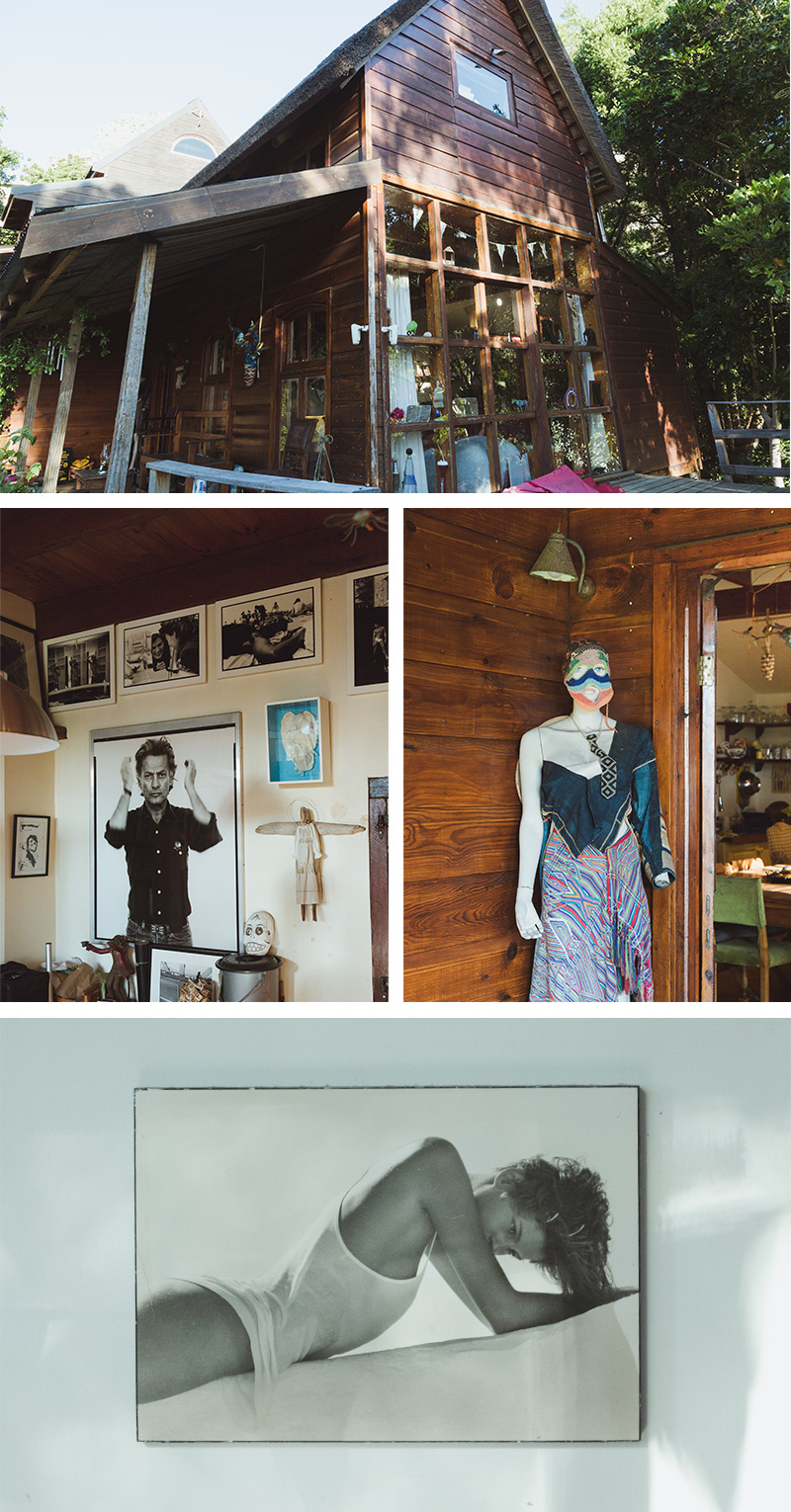 "Without modeling I'd be living in Benoni, married to Harry, overweight and watching 'Isidingo'. If I hadn't modeled my life would be, I'd be… There, what I was just telling you."
And the reason why she's not there now, post-modelling career, is because after she met Pierre, the fashion photographer who then became her husband, Josie learned some skills on the other side of the camera and was able to make a success of her second act as a photographer.
"Pierre was my guru and opened up my eyes to a bigger world that was out there. He was very supportive, and would say, 'Take a camera, take pictures while you're working,' and so that's what I did, I'm obedient, and he was even more supportive when he saw the outcome.
"Now if I had been clever, because in retrospect I was surrounded by the masters, when I worked with great photographers like Avedon or Penn I would've sat there and looked at their lighting and watched what they were doing. But I obviously wasn't that clever."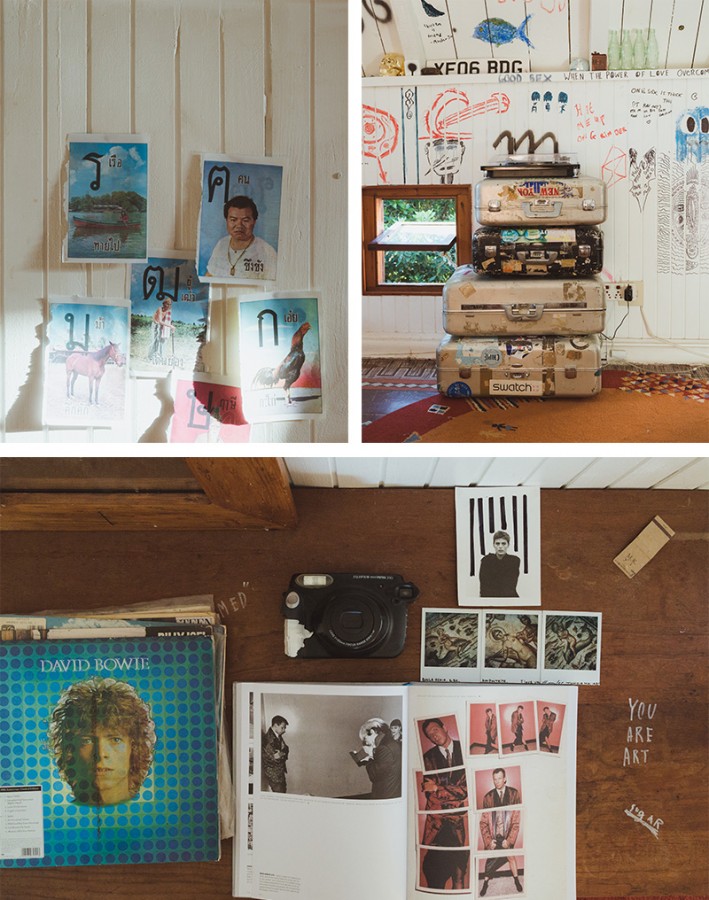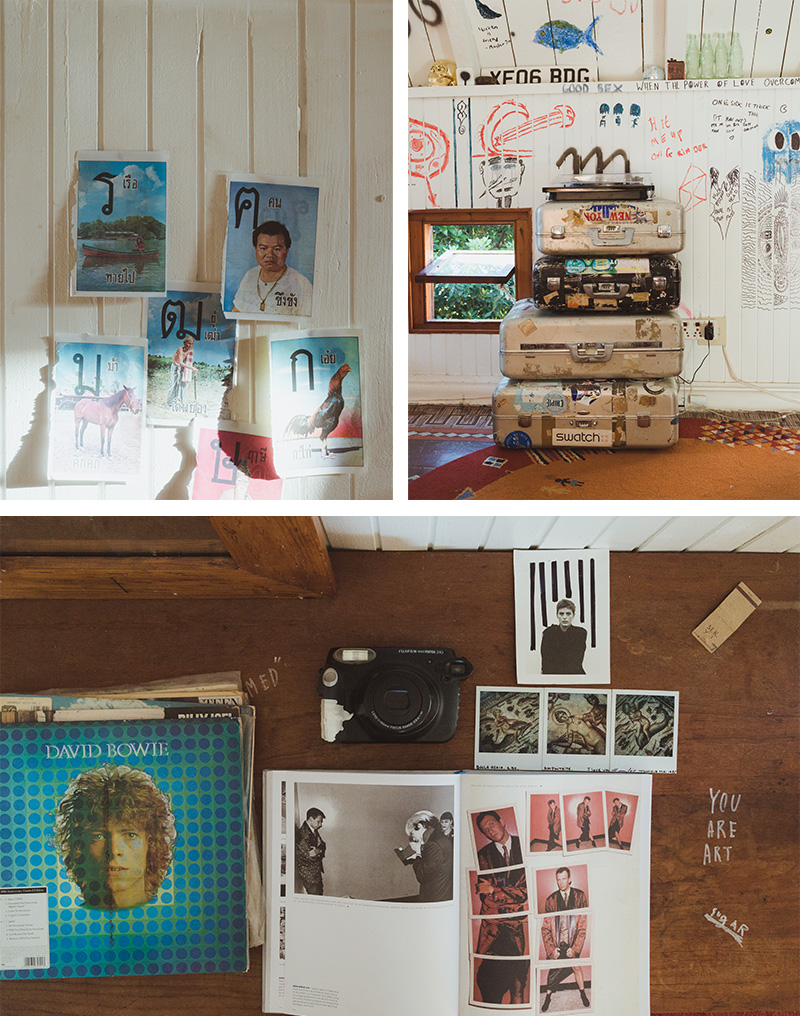 If you were paying attention you'll remember that amongst all the gimcracks and gewgaws filling the house is a pair of teenagers.
The boy, Phoenix, is a gamer who if he had his way would be plugged into his PC 24/7. Today, he didn't get his way and has to play a cricket match. Willow, who Josie sometimes calls Pillow, I'm guessing because she's always on the couch, is here and complaining about a sore ankle.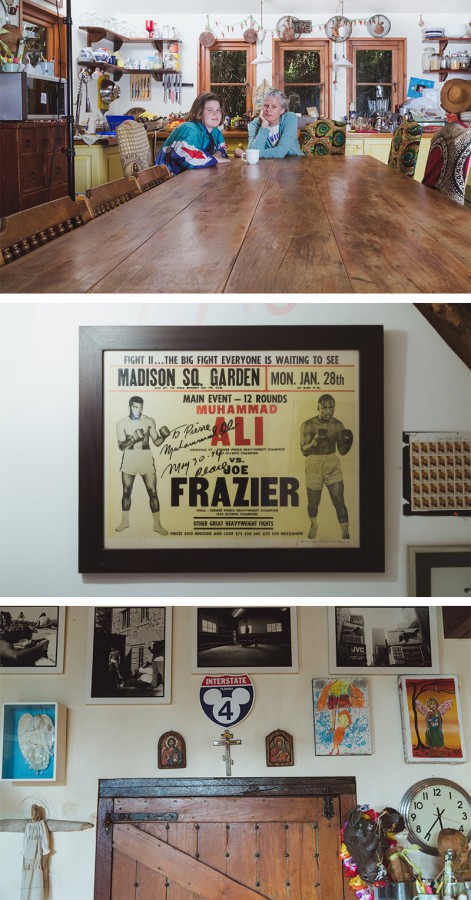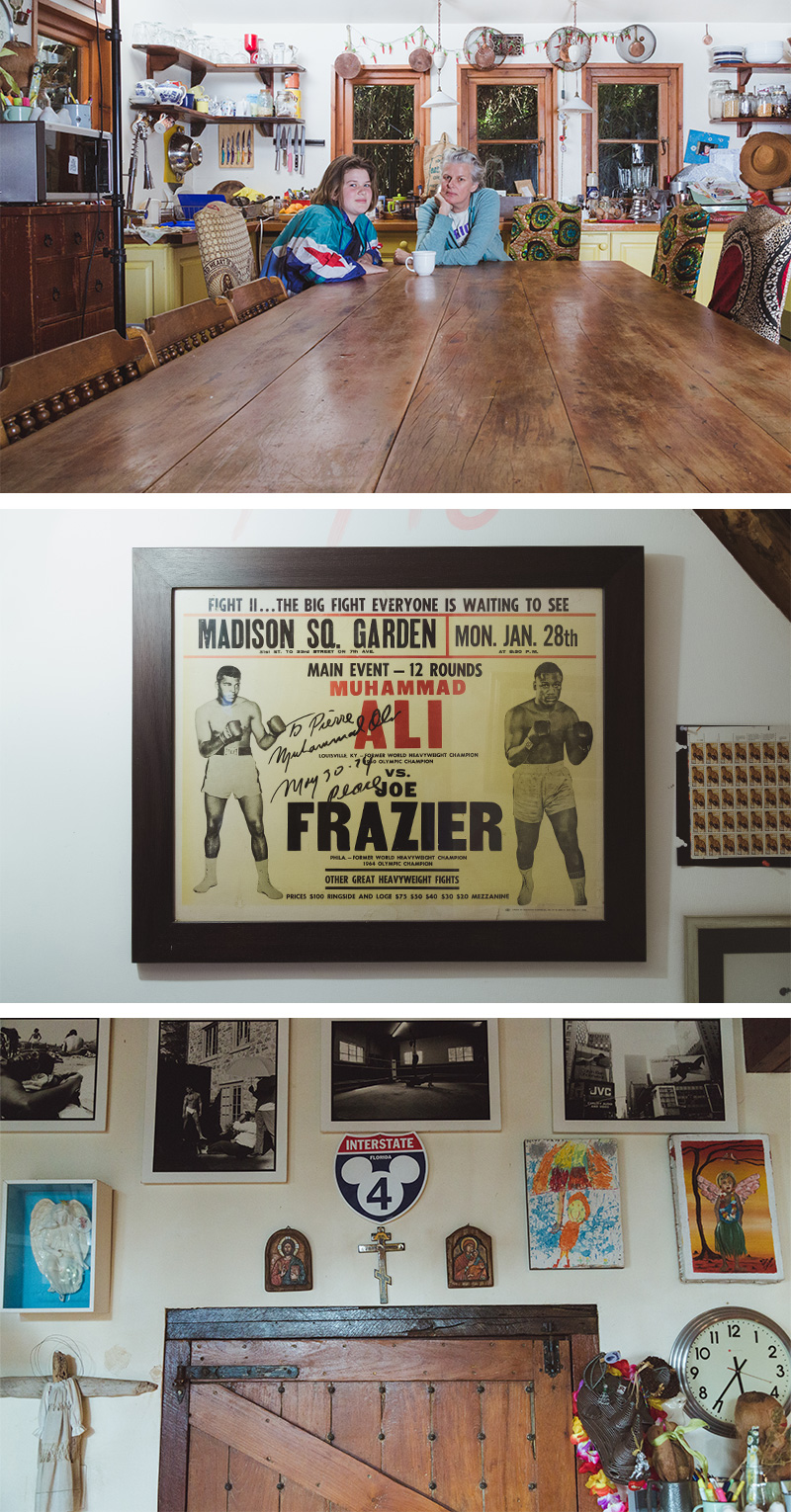 Josie: You want a painkiller?
Willow: Can I have some weed?
Josie: You don't have cancer, Willow. You've hurt your ankle.
Willow is a precocious 14-year old girl. She's a budding photographer and wears a nose ring that she covers up with a plaster when she goes to school.
Josie: She really wanted a nose ring and I let her, because… because…
Willow: I'm not a regular mom. I'm a cool mom.
Now Willow is only half joking when she says this and having developed a love of photography is in the same fortunate position that her mom was in all those years ago.
"I picked up my mom's digital camera when I was ten and have been playing around with it ever since. At the beginning of this year my mom gave me her, well I kind of took it, film camera, and she's been buying me film."
"She's at that age where all the kids want to shoot on film," says Josie. "It's kind of retro. They like the grain. They think it looks different. I mean it does, but once you put it on Instagram it all looks the same. But it's cool to have film on your hashtag!"
"I do not hashtag film! I just like because you have to know what you want to shoot before you shoot it. I'm more motivated to get the perfect shot because otherwise it's a waste.  And it's also so much more beautiful."
"If Willow doesn't get over a hundred likes then she deletes a picture."
"Shut up! I don't do that anymore."
"And then she'll look at my photo with 12 likes and say, 'Yours is so bad! It only got 12 likes.'"
"You have over a thousand followers. I don't get it?!"
We're sitting on the deck now, which looks across the valley and towards Klein Leeukop. Holding up the roof is a well-weathered beam with both Willow and Phoenix and older brother Peter Raven's heights marked off on it.
Peter Raven doesn't mark his height off as regularly these days, now that he's trying to make it in New York. There are photos of him in the house looking like a young John Snow and Willow's bedroom, which was Peter Raven's, is still filled with the graffiti he penned all over the loft's walls.
"He does a little bit of modelling because, well he's gorgeous, but I think he was a little bit of a novelty being my son. So I sent him to some people that I knew and he's done a few jobs. But the system hasn't really embraced him. It's so different now. You don't even have to be beautiful anymore. It's more about interesting faces and they don't make stars like when I was around. But he's worked with Bruce Webber, Patrick Demarchelier…"
"And Patricia Arquette," adds Willow. "And Miley Cyrus and Paris Hilton… But he was only in the background. An extra."
"I'd obviously rather they pursue the photography thing than modelling. It's up to them though. I wouldn't stop them from pursuing whatever they chose to do. You must find your own journey. Try it all. But male models. I dunno. It's kind of like, really? Really? Anyway, my son doesn't want to be a model, he wants to be a musician, and I've got a famous musician living in my house next door and now my son wants to play the guitar…"
There is a tomato plant growing in a barrel and some herbs around the corner and Josie has demarcated an area that she'll soon dedicate to vegetables.
Give her time though, because she's only just quit Facebook.  ("It was mostly skanky guys inboxing me.") But maybe she won't even do the vegetable garden. Maybe, after twenty years in one place, Josie will leave?
"The house is beautiful, yes, yes, thank you, but it's time to move. I don't want a garden. I don't want a swimming pool. I don't want dogs. I want to move back to the city, drive into an underground parking, elevator up to the apartment…"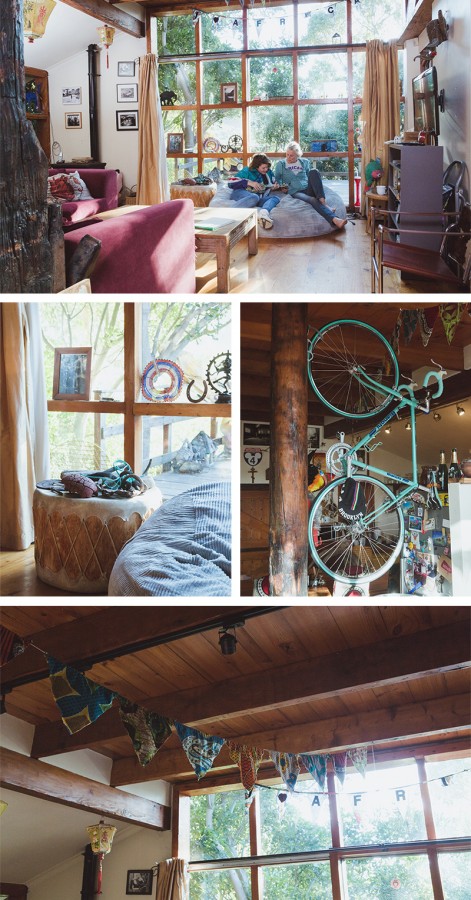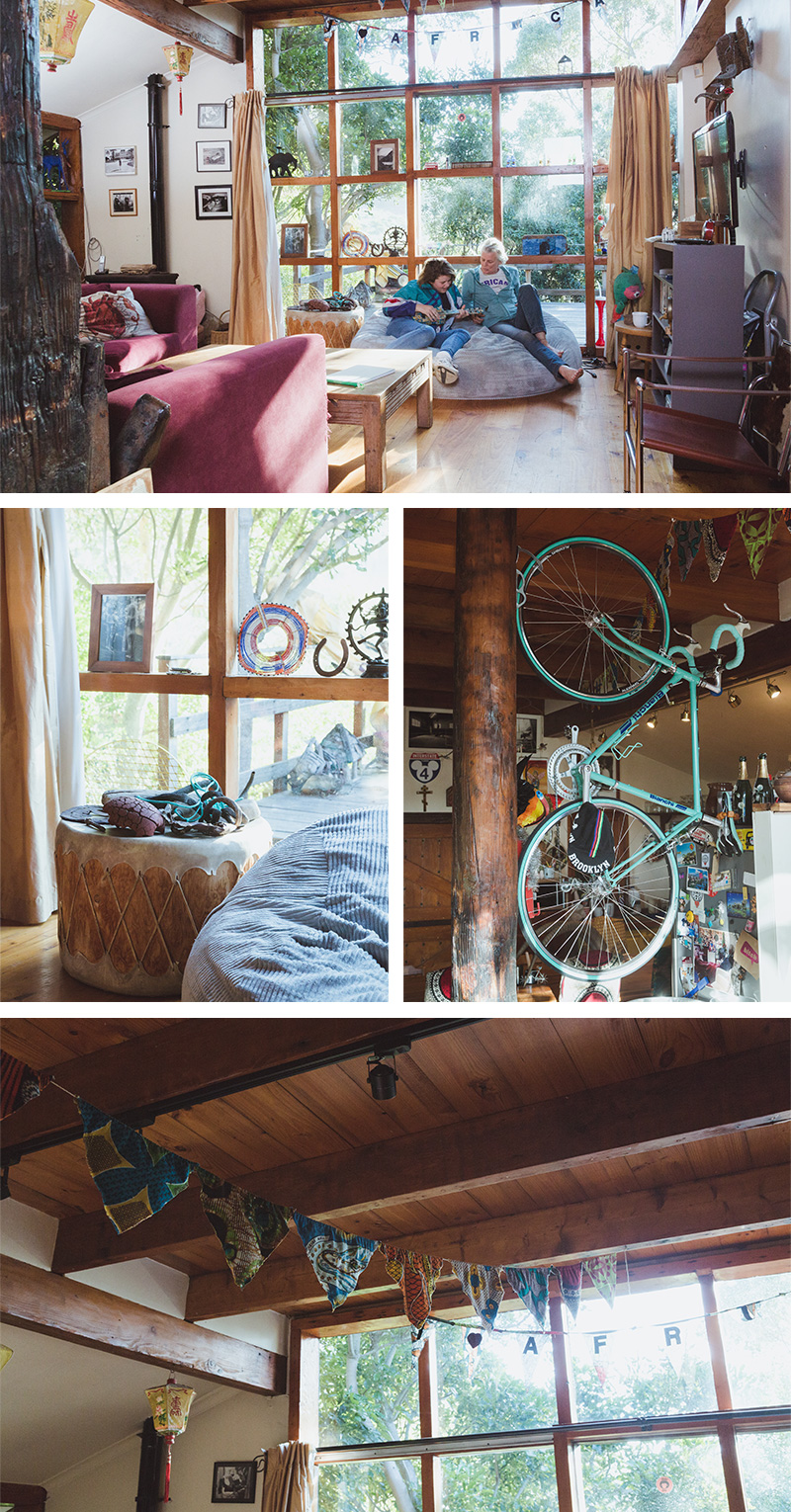 As the sun dips behind the mountain we leave Josie and Willow in their little log cabin with the Bianchi on the wall ("It's decoration, I always wanted one and I love the Celeste Green, but as you can see the gears are down here and I don't know how to ride a bike with gears down here so I hung it on the wall.") and the "Come to Jesus" toilet ("I love religious icons."), in the hopes that when the kids do leave Josie won't scale down as she plans to ("A caravan. Walking shoes. Push my bike to Egypt…") and will instead keep this home and its curious objects as a testament to a life lived to its fullest.
This article first appeared on Superbalist and is republished here with kind permission. Words: Dylan Muhlenberg. Photography: Nick Gordon