Whilst many of us dread the looong drive between Joburg and Durban, a South African man – TJ Njozela – has just walked the entire 1,290 km…to raise money for those who can't walk. And yet he feels he hasn't done enough.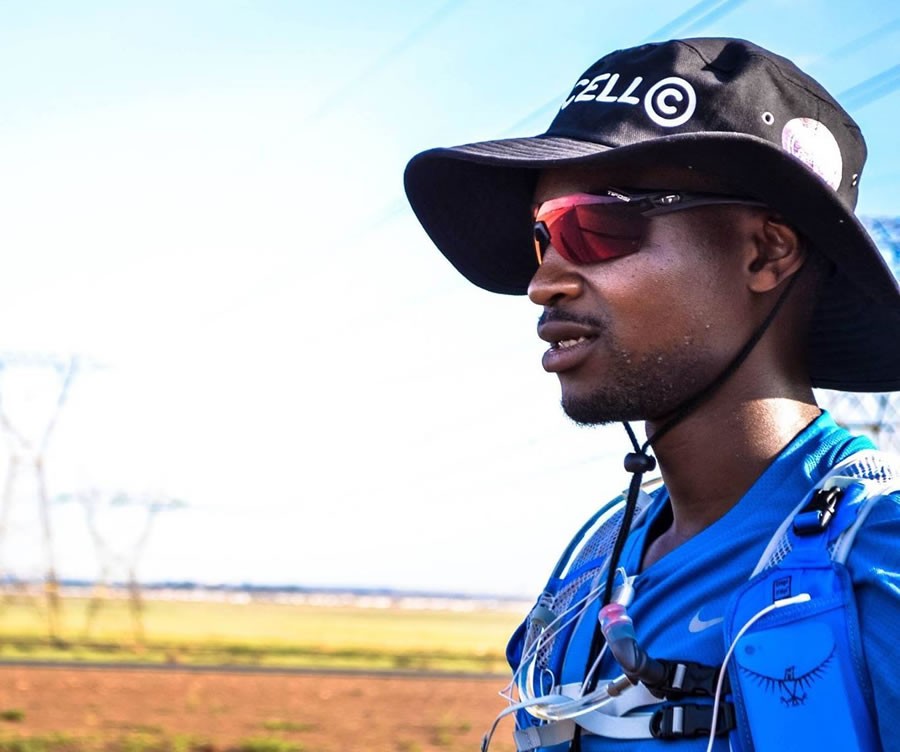 TJ embarked on the 30-day mission during the month of November, raising money for wheelchairs for QuadPara Association of South Africa (QASA).
After being temporarily mobility impaired a few months ago – and experiencing first hand how difficult it is – TJ had vowed to do something significant to help those who are permanently mobility impaired.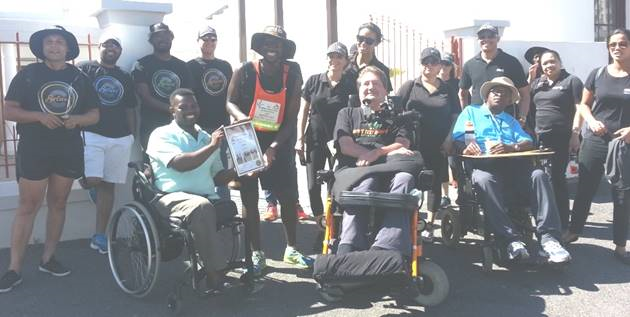 While QASA said it is "very proud" of TJ's incredible achievement and "absolutely amazed at his perseverance, resilience and commitment to make a difference in the lives of quadriplegics and paraplegics"…TJ himself feels he should have done more to raise more money.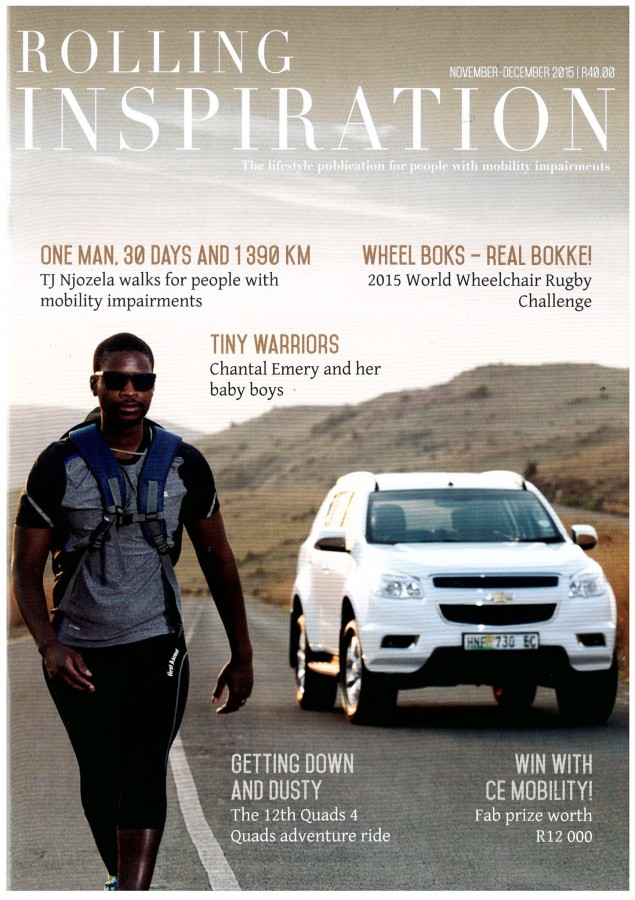 In a message on Facebook yesterday, TJ poured out his heart:
"On the 1st of November 2015 I left behind my family, friends, work…basically my whole life to walk 1,390km for people who can't walk for themselves.
"Before I started, a lot of people said I was crazy and that it would be impossible, but I kept on training regardless. When I started walking I was enthusiastic and full of energy.
"The road took all that from me, and then some.
"This walk is the most difficult thing I have ever done in my life! I have taken a battering physically, mentally, and emotionally.
"I've spent so much time alone on the road, with Gad & Ndu as company, that I'm actually really struggling to connect socially again in normal life.
"But more than that, the one thing that's really weighing heavily on my heart is how much has been raised from the walk.
"At the moment, there's about R27,000 that has been donated, and another R43,000 is confirmed but still needs to go through to QASA.
"I think that the fault for not getting more donations is mine. I focused more on the walk than raising the funds needed for the wheelchairs.
"(Towards the last few days I was sooooo tired, I barely even shared about the walk!) So I'm writing this not to moan or whine, but to ask for help. If you really think that this is a worthy cause, which it is, please make a donation, and share this with everyone you know and ask others to donate as well.
"The details can be found here – http://30for30.co.za/donate.
"You can also SMS 'TJ' to 40010 to donate R20 (SMS costs R20). If you make an SMS donation you also stand a chance to win a 2 night stay for 2 at any Protea Hotel. Please get the word out there guys and let's change some lives this Festive Season!"
QASA said it is very grateful and added: "TJ, we are very proud of what you have done and we are humbled by the generosity of time, sweat and friendship…"