Since South African president Jacob Zuma replaced David van Rooyen last night with Pravin Gordhan as finance minister, after appointing van Rooyen just four days previously in a move that shocked and angered the nation, South Africans' humour has now kicked in and the memes have begun…
Zuma's initial shock move to remove Nhlandhla Nene from the position, and replace him with a relative unknown, sparked #ZumaMustFall petitions and planned marches (due to begin on Wednesday which is a public holiday – the Day of Reconciliation in SA).
The rand has already recovered slightly since the latest announcement which is seen as a better appointment, and some of the anger has given way to relief and humour. Gordhan was former minister of finance from 2009-2014. The memes also reference his predecessor Trevor Manuel.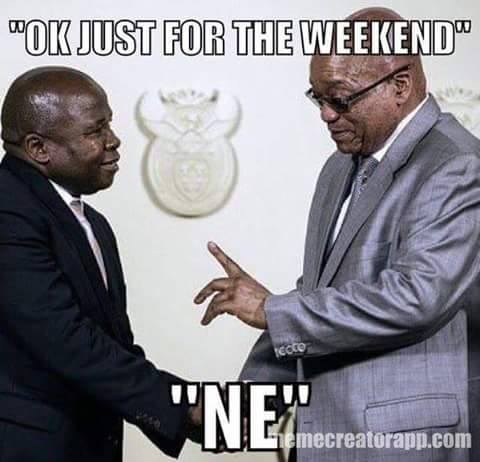 Oprah Winfrey, the queen of free give-aways…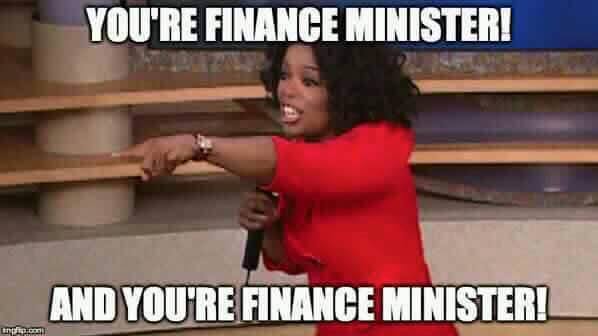 Trevor Manuel who was SA minister of finance until 2009.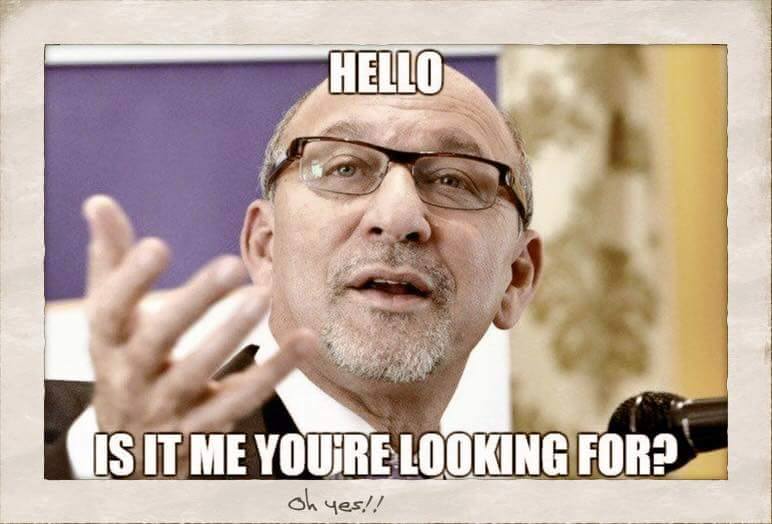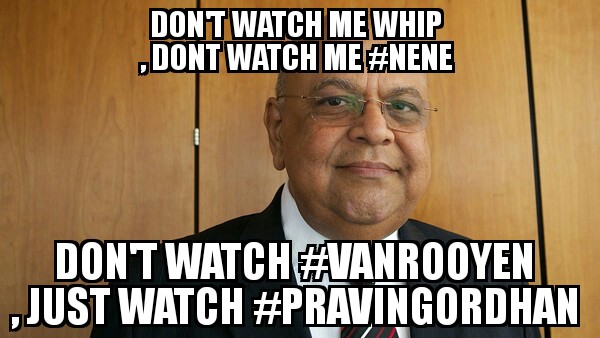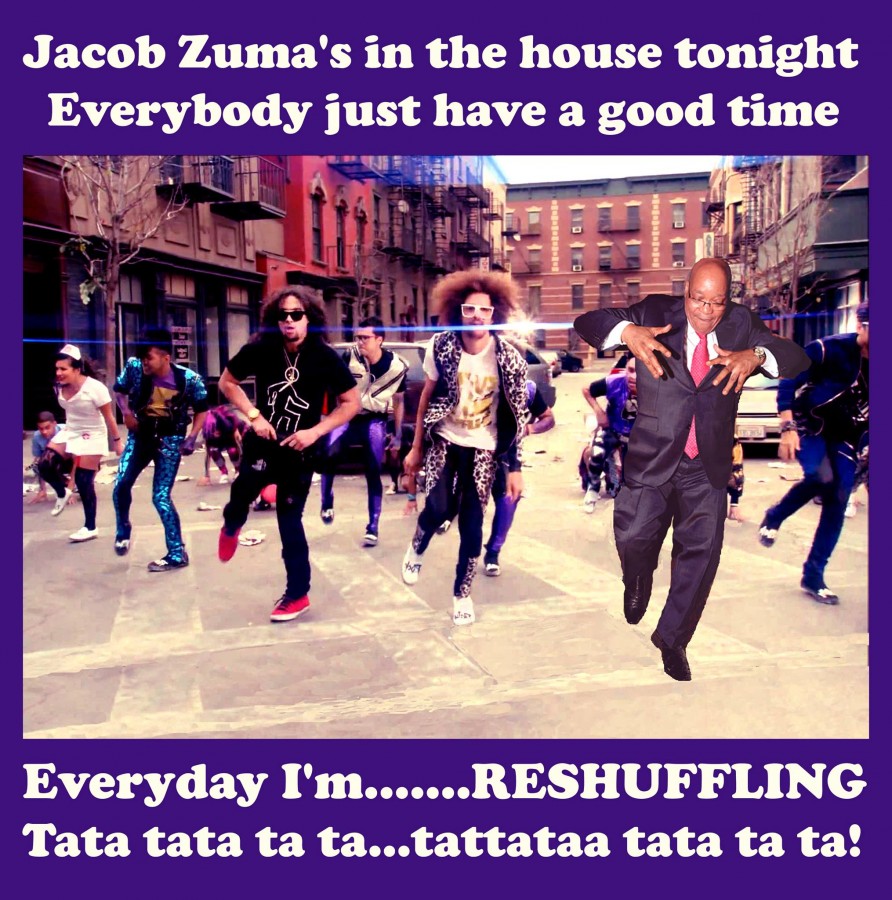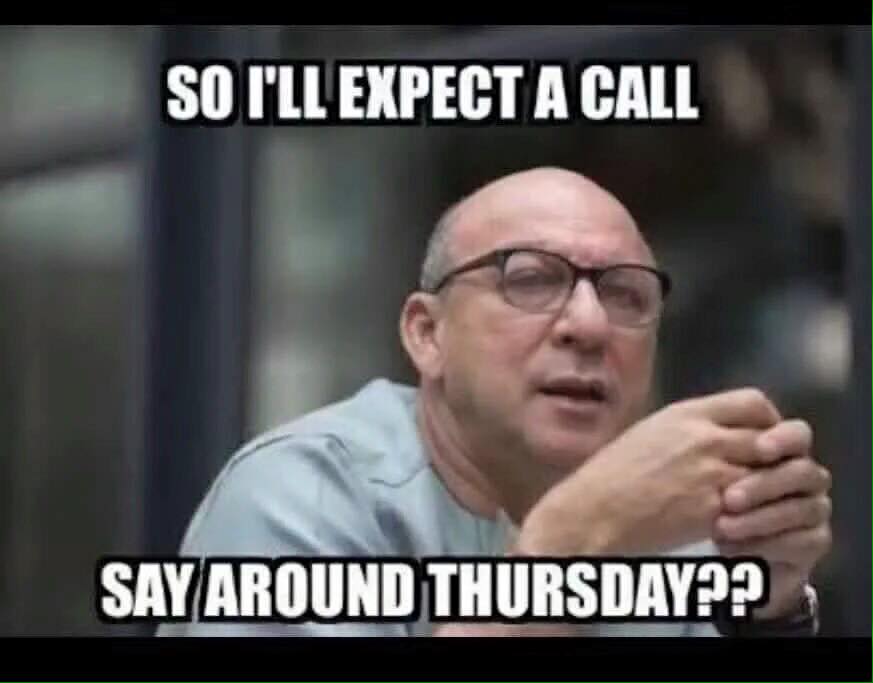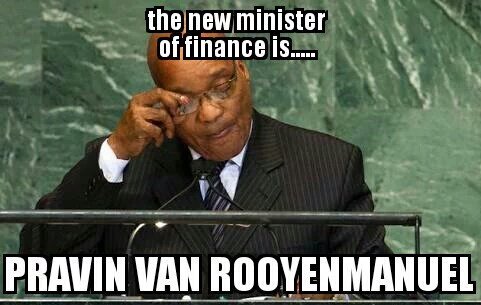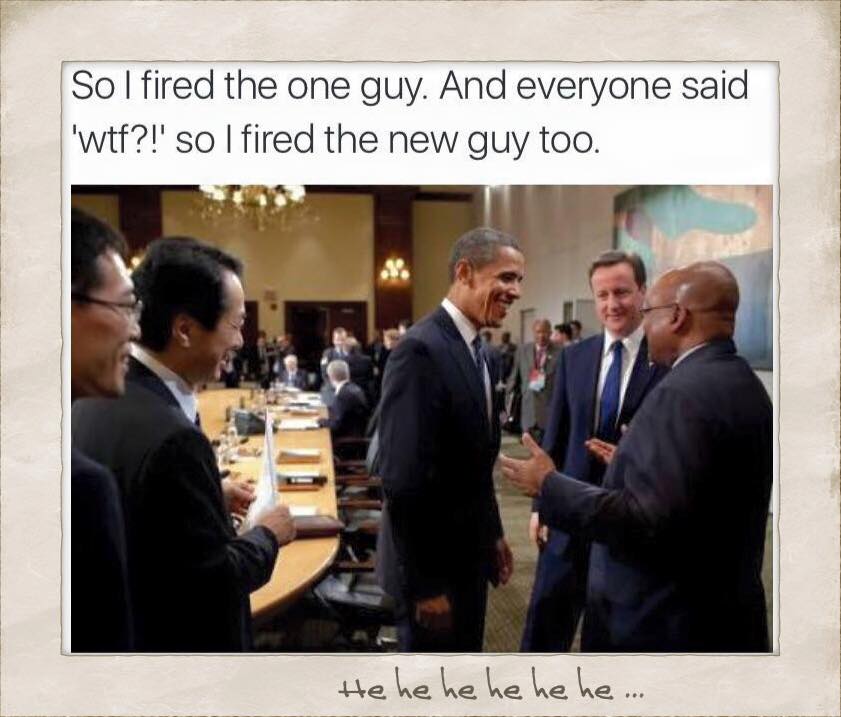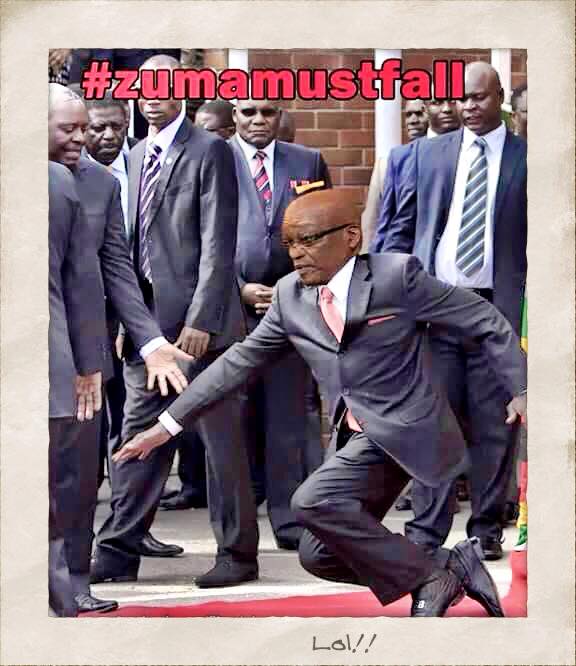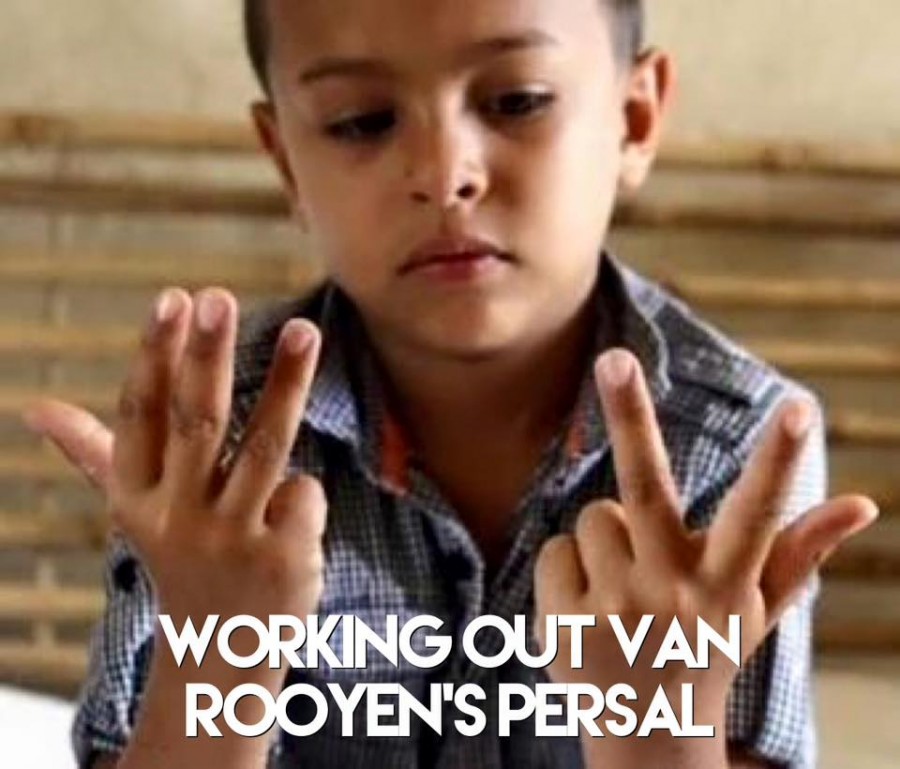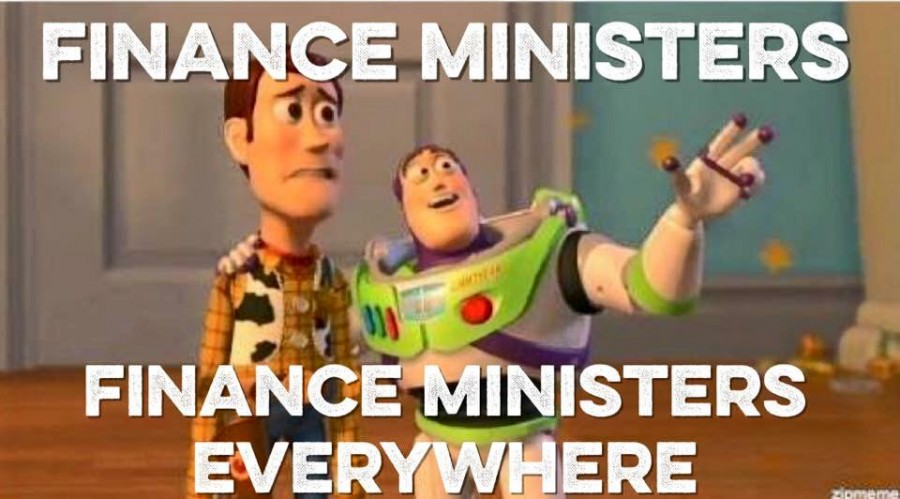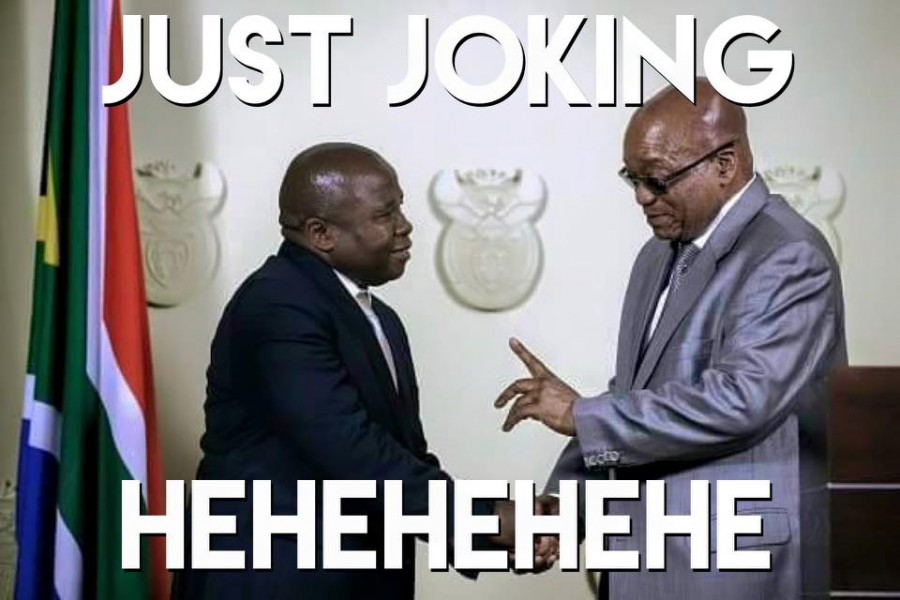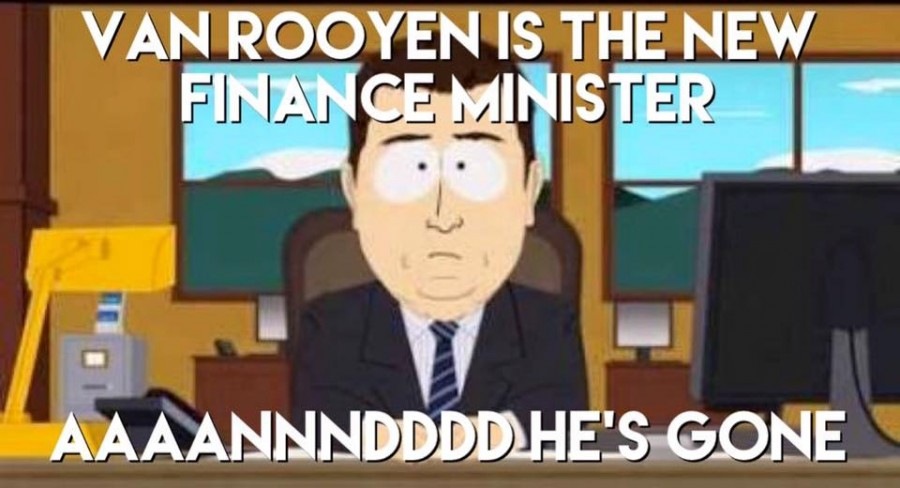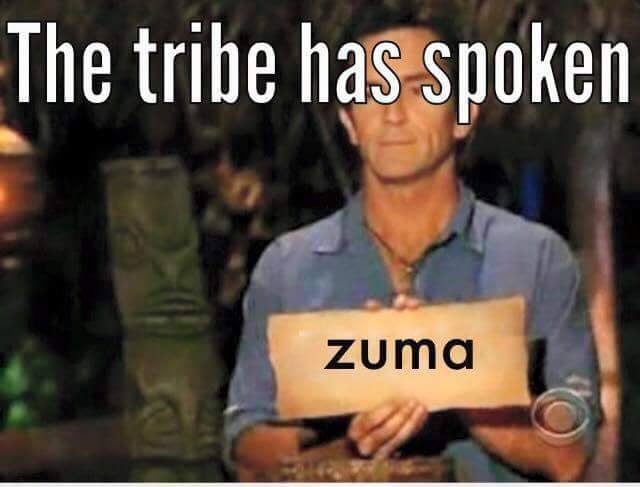 This page is being updated as new memes are sent in…so check back later if you wish.
Full story here on new South African minister of finance appointment.