Thousands of South Africans across the country joined together on Wednesday to get President Jacob Zuma to step down, as they walked through various cities chanting "Zuma Must Fall".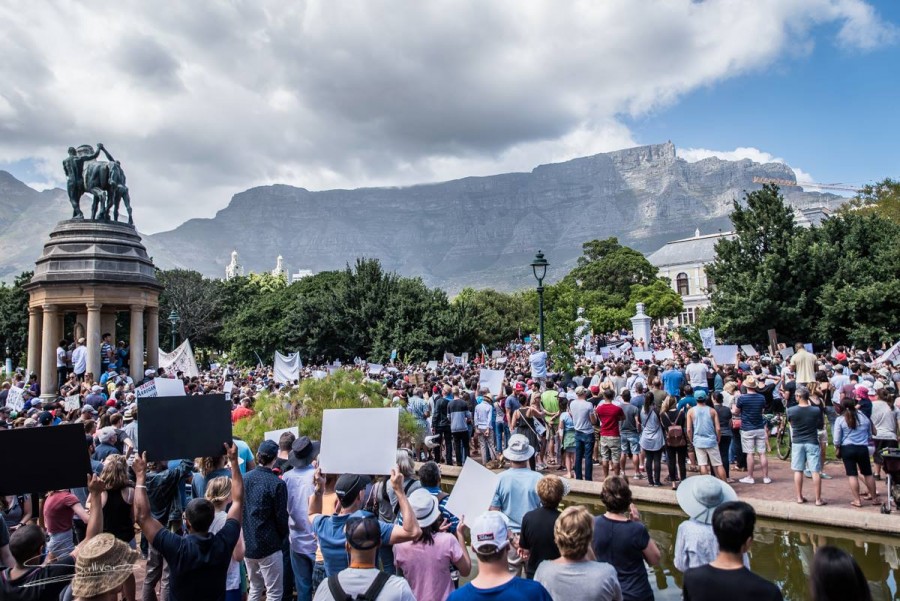 The major protests were in Cape Town, Pretoria and Johannesburg and some went on for several hours, disrupting traffic in parts of the cities on the public holiday, the Day of Reconciliation.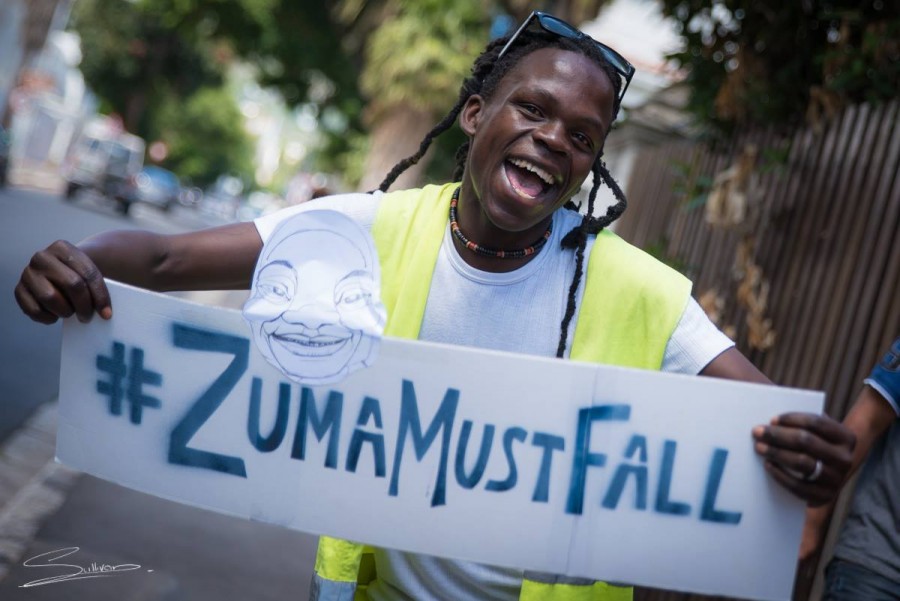 One of the main organisers, Unite Against Corruption, used the slogan "No Reconciliation With Corruption".

People carried posters by the hundred, saying things like "No to Corruption", "Recall Zuma Now", "Zu Ma Se Moer" and "It's Not Racial We Have a Leadership Crisis" and chanted "Hamba Zuma Hamba", "Voetsek Zuma Voetsek", "Pay Back the Money" and "Rise Up South Africa".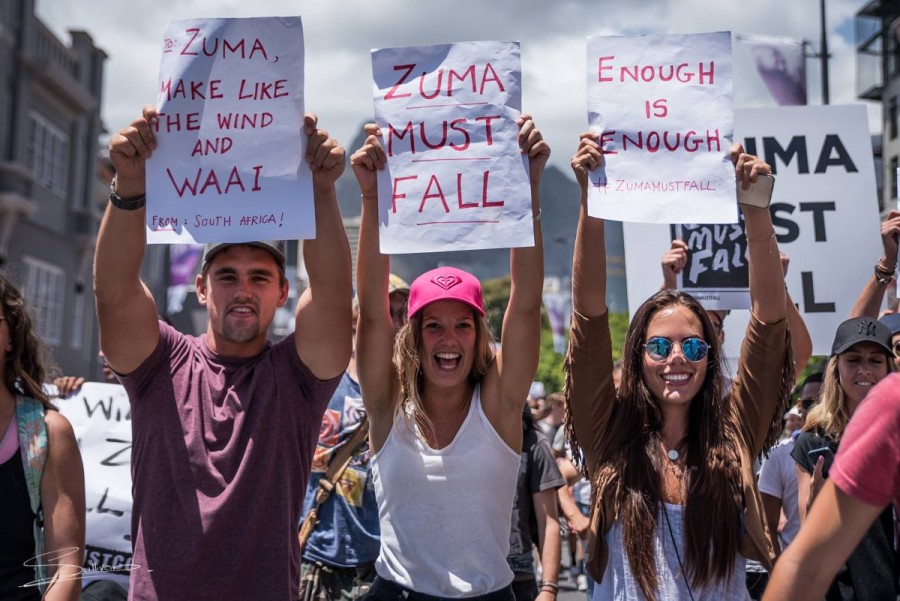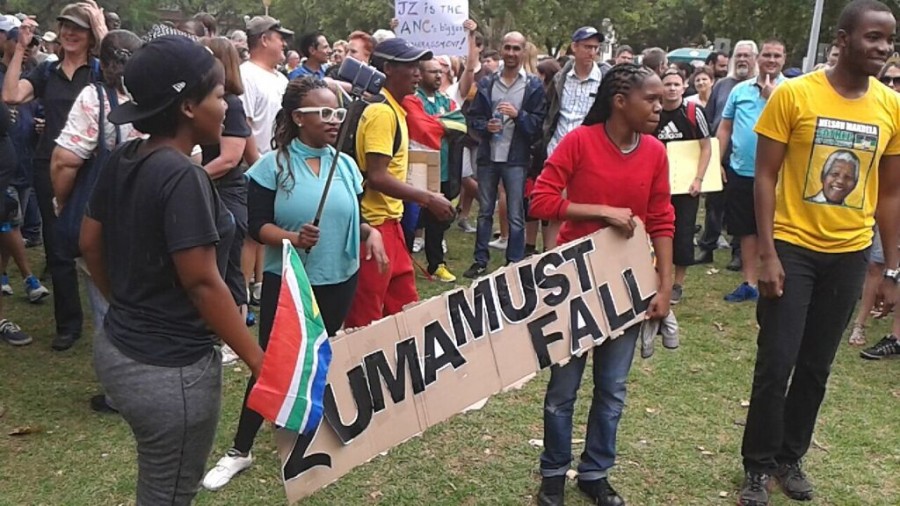 The protests were organized quickly, after the sudden and chaotic events of the past week led to a surge of public outrage on social media and in the press.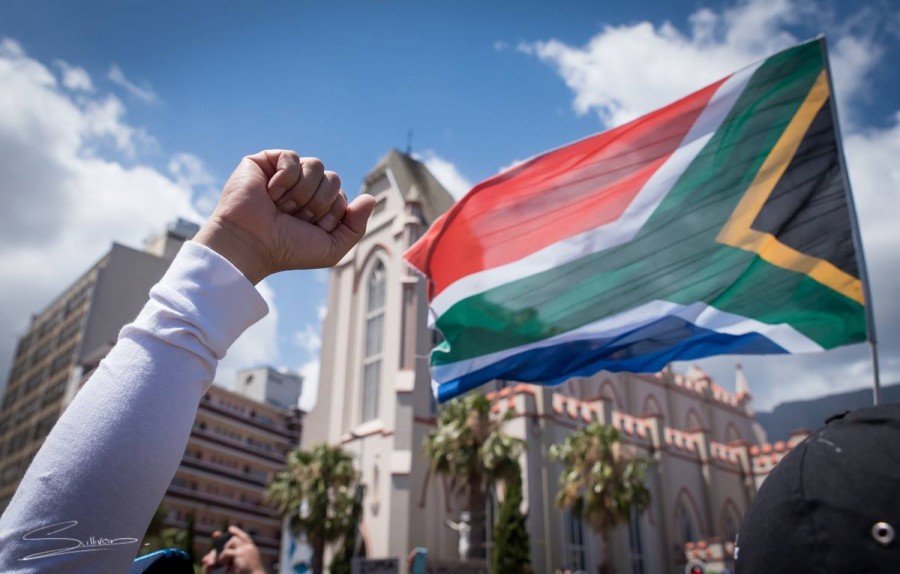 It began with Zuma sacking finance minister Nhlanhla Nene and replacing him with an unknown backbencher David van Rooyen, which caused the rand and SA markets to plummet, losing local investors some R171 billion. Zuma quickly backtracked and then appointed Pravin Gordhan on Sunday, but not soon enough to stop the damage. Today Moody's became the second global ratings agency in a week, after Fitch, to downgrade South Africa to negative.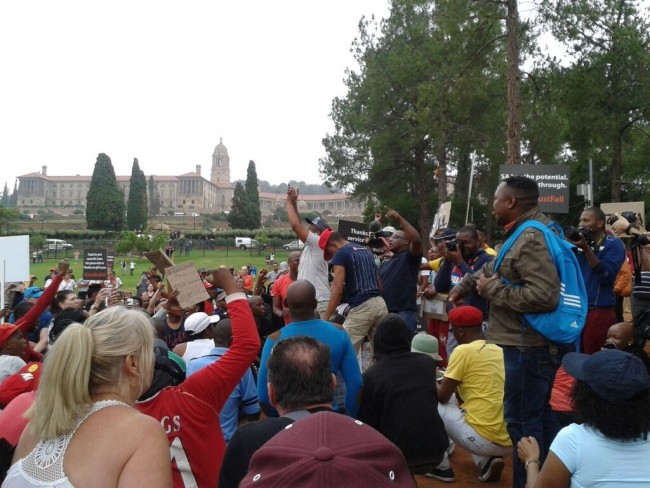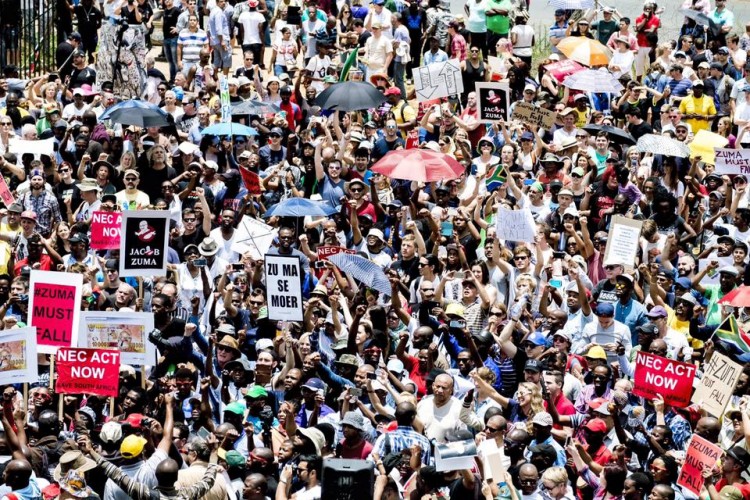 ANC spokesperson Zizi Kodwa claimed the marches were organised by a few individuals with other interests and were poorly attended, which showed most South Africans were happy with Zuma's appointment of Gordhan.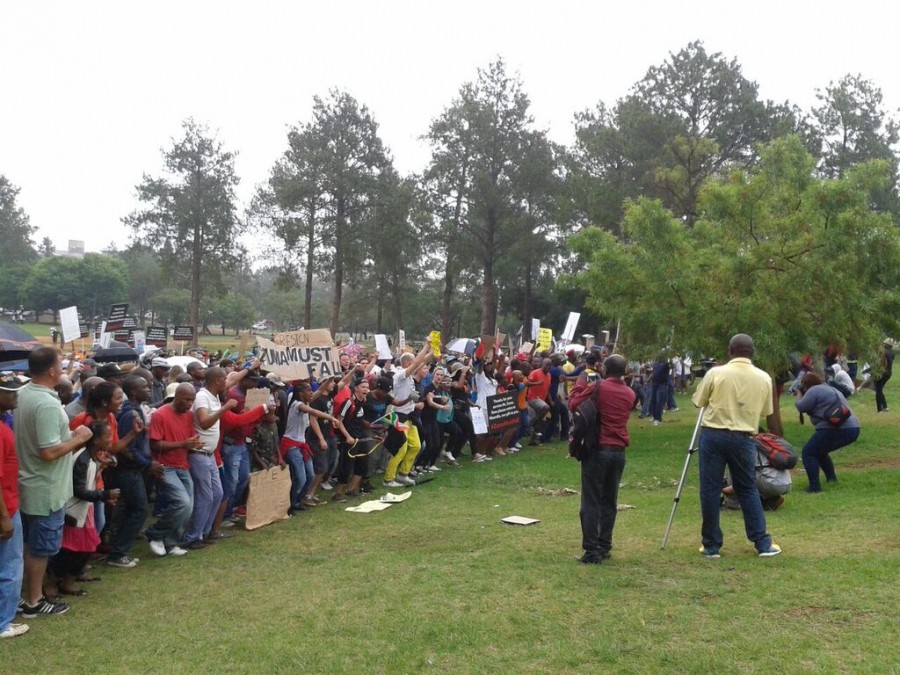 "They (the organisers) have got other interests, such as regime change, and they harbour racist hatred," he was quoted as saying. According to news reports, the ANC said the marches were "racist" and "hypocritical".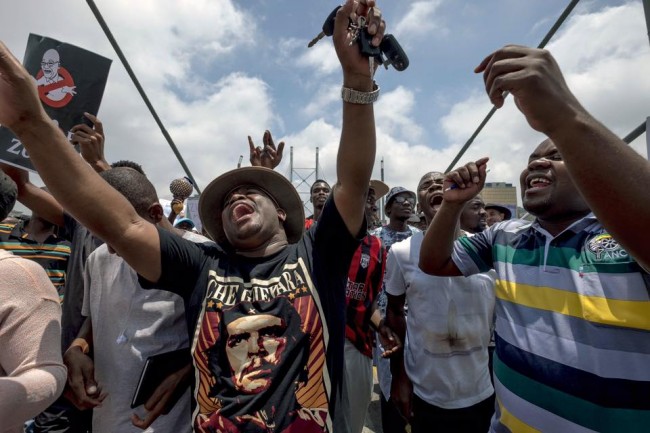 Zuma himself said people were "exaggerating" the problems. He reportedly told a Reconciliation Day event at the Nelson Mandela Metropolitan University in Port Elizabeth, "We exaggerate our problems and make people think that South Africans are funny people; whilst in reality people envy to be South Africans".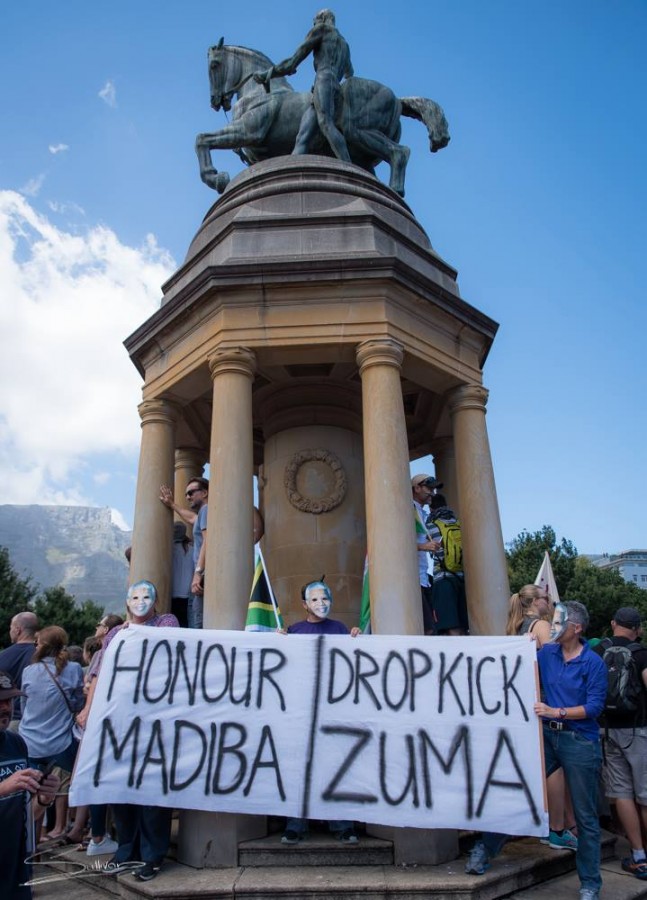 Early on Wednesday people started gathering outside Parliament in Cape Town, growing to about 2,000 strong, while the main protest of the day, organized by Unite Against Corruption, was in the Company Gardens nearby and began at 10am.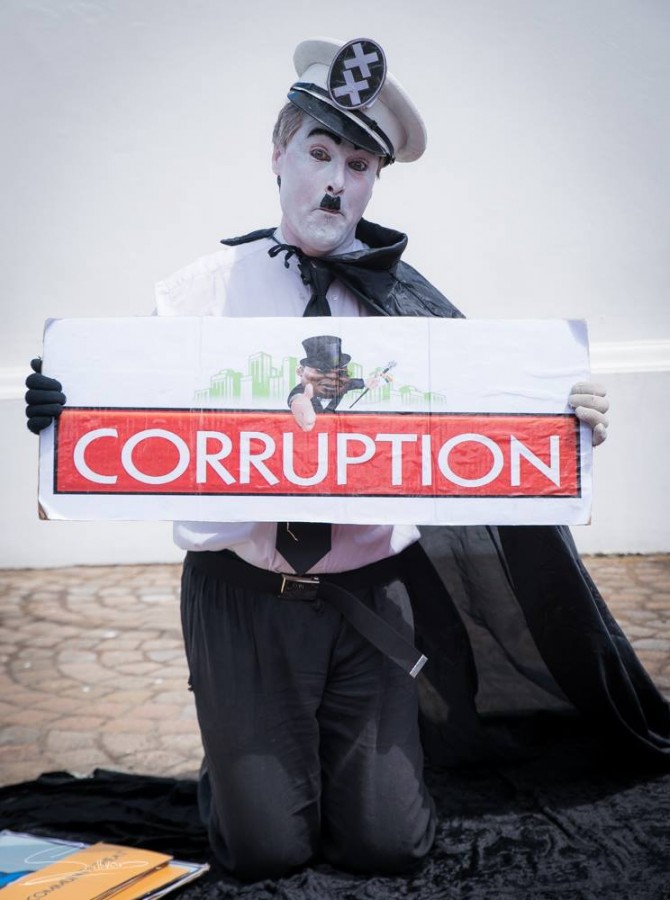 The two came together and then walked through the city to be joined by people marching in celebration of Archbishop Desmond Tutu.
The organisers emphasized that even though there might be politicians in the crowd – the Democratic Alliance's Helen Zille and the ANC's Barbara Hogan were apparently in the Cape Town crowd, and COPE's Trevor Lekota in Johannesburg, which was addressed by unionist Zwelenzima Vavi – the event was meant to be apolitical. (Marchers were asked to not wear political t-shirts or colours but people in DA, ANC and EFF shirts could clearly be seen marching in Pretoria.)
Tutu's daughter, Reverend Mpho Tutu, addressed the protest in the Company Gardens, saying that it was time for the country to get angry against the government and Zuma.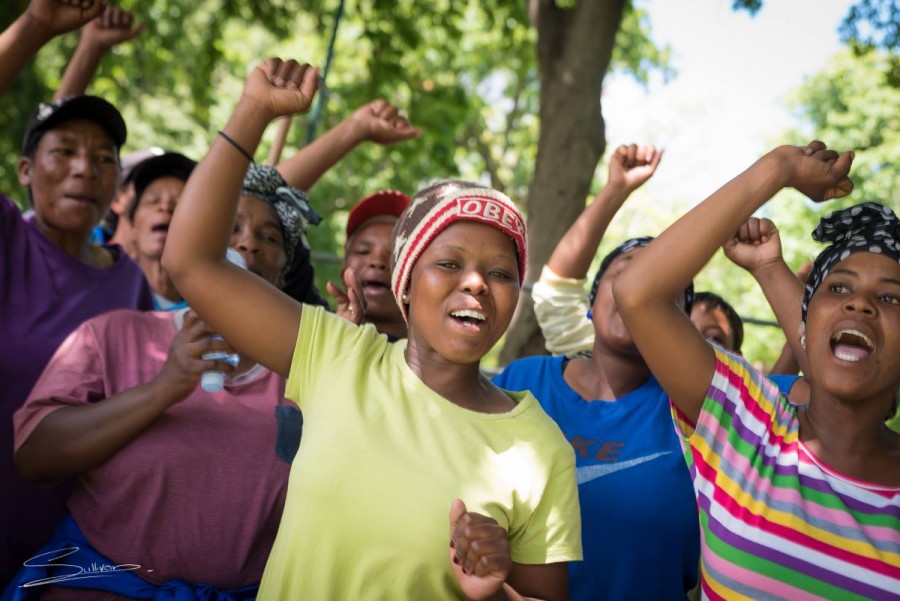 Another protest, in Johannesburg, also organized by Unite, began on the Braamfontein side of the Nelson Mandela Bridge.
The organizers of United, addressing the crowd in Cape Town, said that the protests were only the beginning, and that now began a time of dialog with each other.
Watch Video: #ZumaMustFall at the Union Buildings – 16 December 2015
The protests were organized quickly, and were only green-lighted by the city authorities late yesterday. Some tweeters commented on the fact that the marchers were mostly white, especially in Cape Town, and some put up photos that compared the #feesmustfall protests in November over university fees to the #ZumaMustFall protests. Other tweets said the marches and protests were not about race, they were about the performance of the Zuma government.
VIDEOS: South Africans sing National Anthem – impromptu – at #ZumaMustFall March in Pretoria:
Pretoria marches sing Shosholoza
Anglican Bishop Johannes Seoka on why he marched:
//
#ZumaMustFall march gets underwayBishop Johannes Seoka is with others in Gauteng marching for President Jacob Zuma's removal.Seoka says Zuma is destroying everything South Africans have lived and died for. Watch…

Posted by News24.com on Wednesday, 16 December 2015
Craig Stewart talking at Cape Town Gardens
MORE INFO
View more of Justin Sullivan's photos of the Cape Town March (Sullivan Photography).