John Magufuli was elected president of Tanzania in late October. Since then many around the world have been electrified by the honesty and goodness of this man, who is that rarity – a leader who actually has the interests of his country and its people at heart.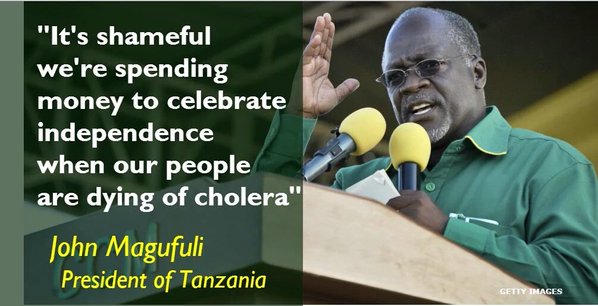 In South Africa, with protests demanding #ZumaMustFall after years of African National Congress mismanagement and scandals, and President Jacob Zuma's lack of leadership during numerous crises – the most recent being the firing of two finance ministers – people want change, another leader. But who?
Many have said online – wishfully – that they want Magufuli, but so does everyone else. From countries as close to Tanzania as Kenya, Uganda, Somalia, Zambia, Zimbabwe, Ghana, Nigeria and Liberia to as far away as Barbados, Colombia, Italy, the United Kingdom and the United States, people want him as leader – even if it's only for a year or so.
"Let's share Magufuli equally as Africans (Ubuntu). If he spends one week in each country, in a year, we are sure to have a well governed and none wasteful continent."
Affectionately known as The Bulldozer, Magufuli's name is being used in the same breath as Nelson Mandela and Julius Nyerere, who led Tanzania to independence. His can-do, no-nonsense, anti-corruption manner of business has also led to the rise of the hashtag #WhatWouldMagufuliDo.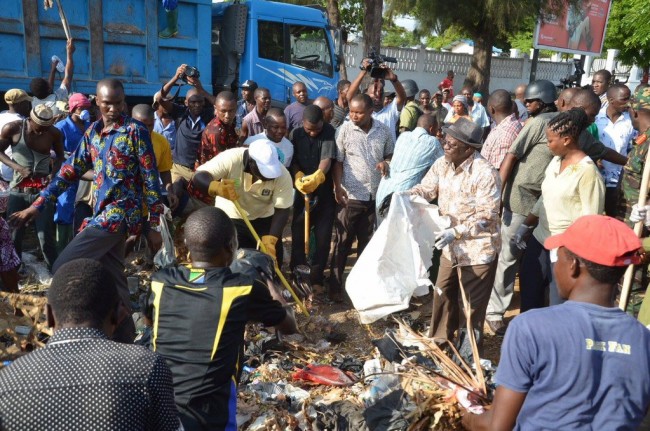 Since we published the story "10 Ways Tanzania's (Awesome) New President Shows How to Lead an African Country", the story has outperformed almost any other in the past. We knew it was a great story, but it has defied expectations. A very popular article might draw 1,000 shares; Magufuli has so far racked up 49,000.
"Finally we have an honest leader"
There are even new words for what Magufuli means. People want him to "magufulify" their country. They want some "magufulification". Some commenters said other African leaders won't like him because he threatens their plundering and bad rule.
"Magufuli would be the best candidate to rescue South Africa's huge tax money being stolen by greedy rascals who call themselves VIPs," wrote one person from the University of Limpopo.
"A glimmer of hope for Africa let's hope he starts a new trend"
"Good to see an African president raising the benchmark post the Madiba era!" wrote another.
People across Africa (and the globe) want someone like him because they have seen his actions speak louder than words.
Soon after he was voted in, Magufuli spent most of the inauguration budget on much-needed hospital beds, drove 600km to his swearing in instead of going by plane, canceled independence day celebrations so that people (himself included) could clean up the streets. Plus he did much more.
Since we published the story, Magufuli has gone on to appoint a cabinet that is almost half the size of the previous one, with a woman vice president. He appointed an albino deputy minister, after campaigning to intensify the war against albino killers in the country. More than 70 albinos have been brutally murdered in Tanzania in the past decade, according to United Nations figures, many hacked to death and their body parts removed.
But his job ahead is a big one, as Tanzania has long suffered from corruption and scandal in the government that has become almost endemic.
"Having lived in Tanzania for six years," wrote one commenter, "I can attest to the corruption at all levels, some great people but mostly marred by those surrounding them who are in it for themselves. Congratulations Tanzania."
"Finally we have an honest leader," wrote another. "Tanzanians your obligation is to protect him, and work with him to improve Tanzania which will improve your lives."