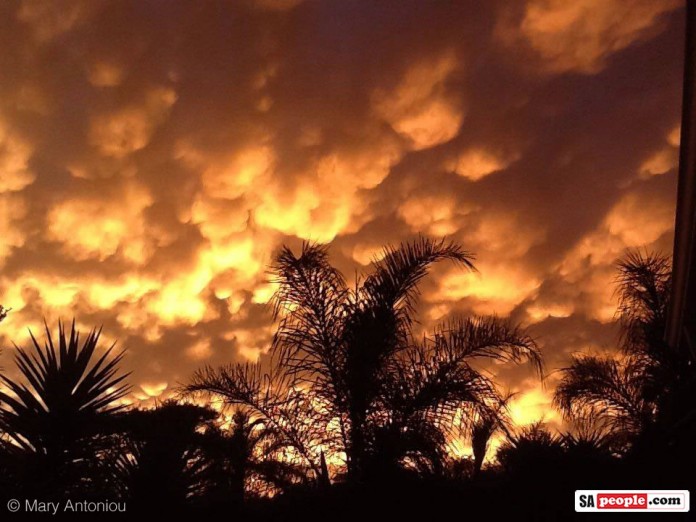 The skies over Centurion and Gauteng were heavenly this evening, like a beautiful Renaissance painting… with colours and shapes that had many South Africans stepping outside to capture the scene – of these magnificent Mammatus clouds – on film.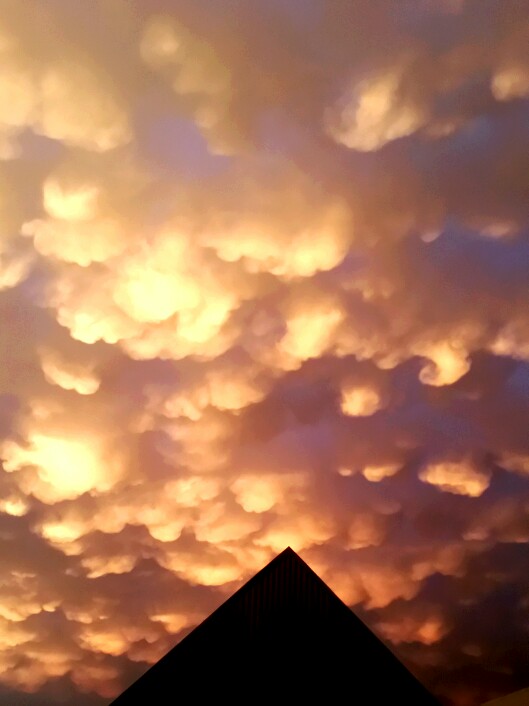 Mammatus clouds, or mammatocumulus, is the meterological terms given to this "cellular pattern of pouches hanging underneath the base of a cloud", according to Wikipedia.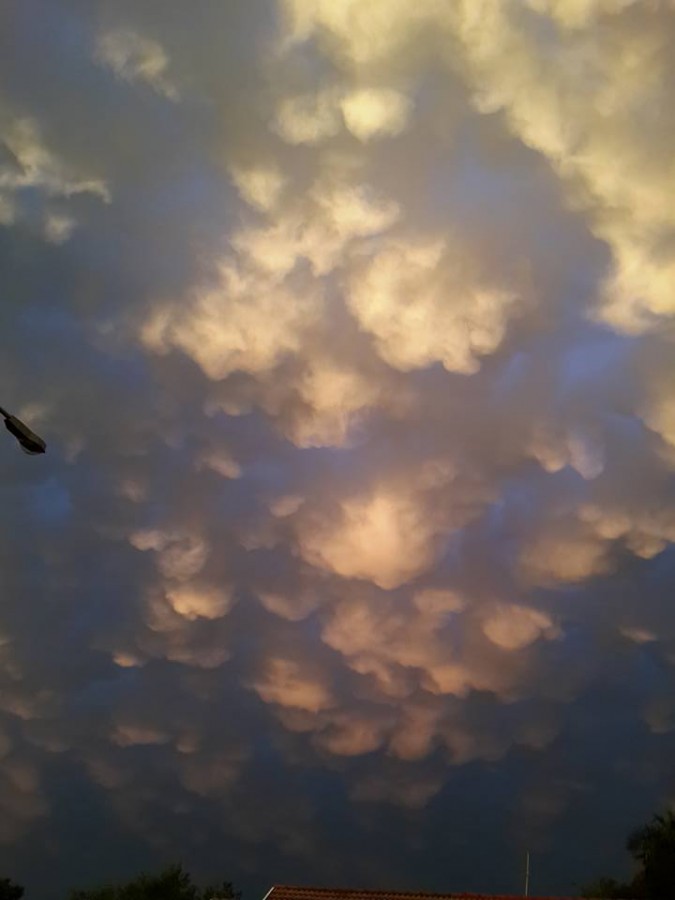 Mammatocumulus means 'mammary cloud'.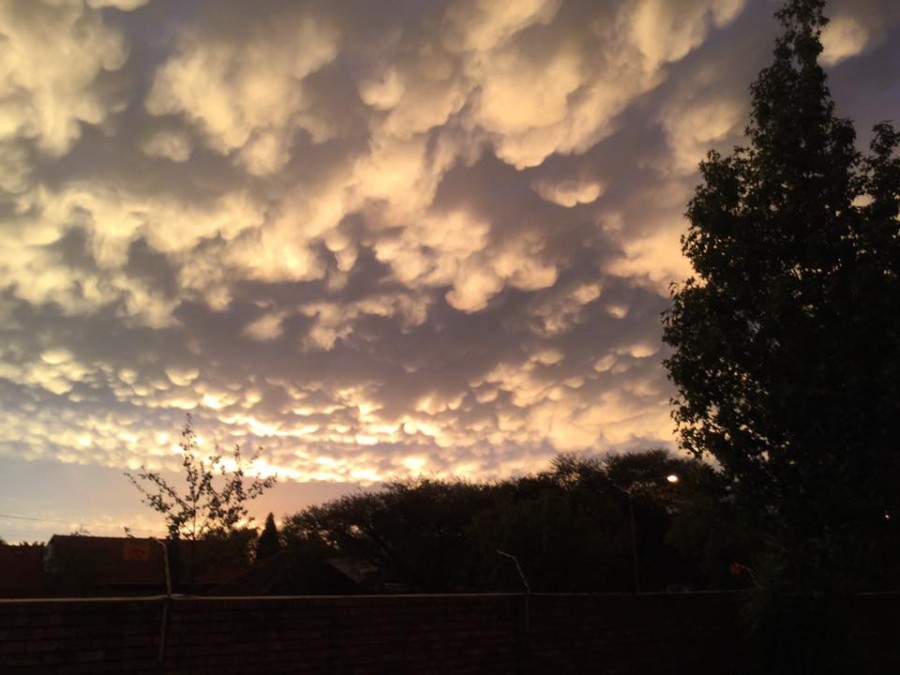 While most clouds are formed by rising air, these are formed by sinking air.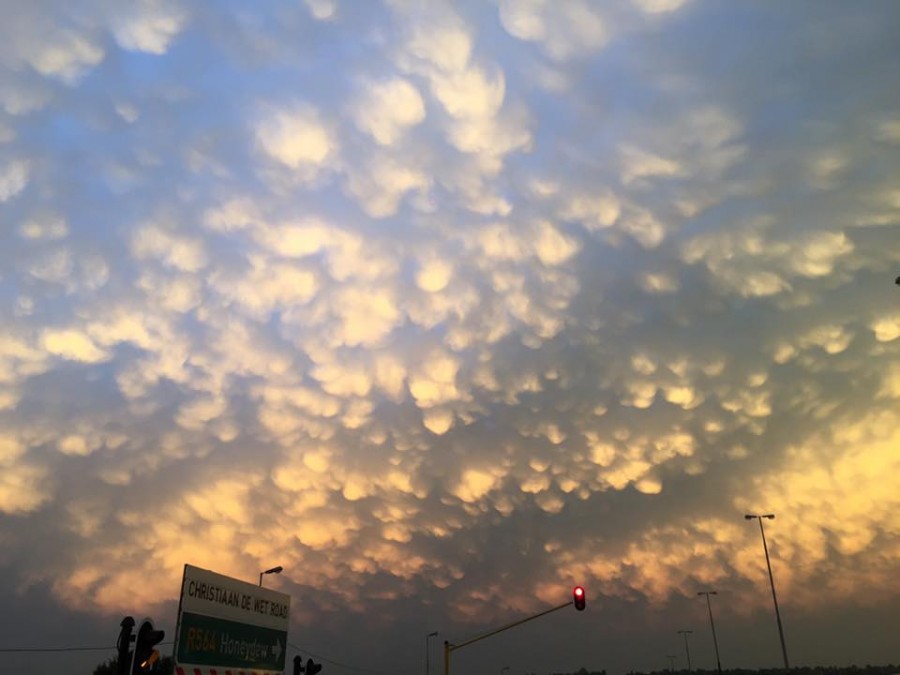 Usually mammatus clouds are associated with severe weather because they often appear before or after a storm.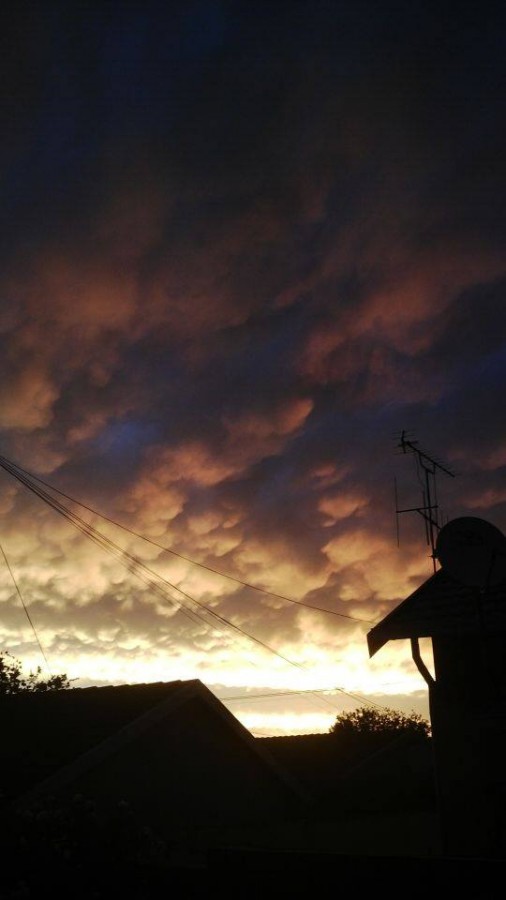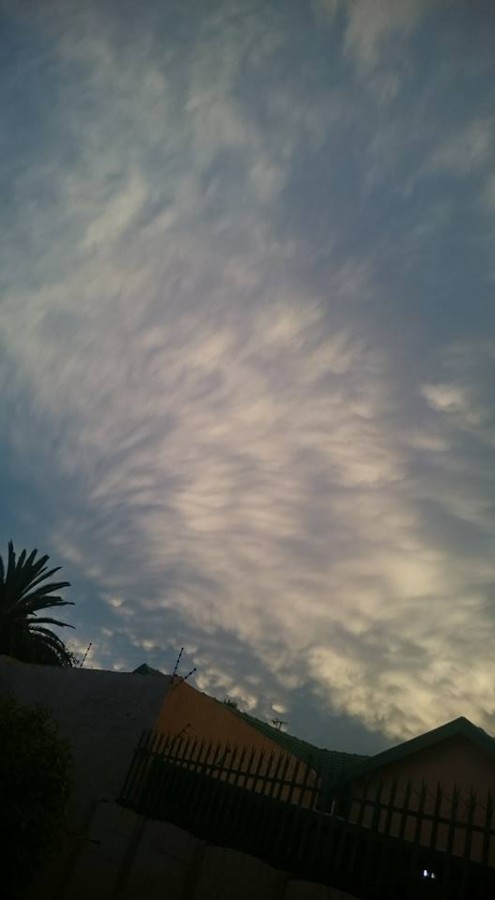 And a severe storm was experienced in Johannesburg, with lightning knocking out the electricity in many area, roads flooding and flights being delayed for up to four hours at OR Tambo Airport due to the heavy rain and lightning.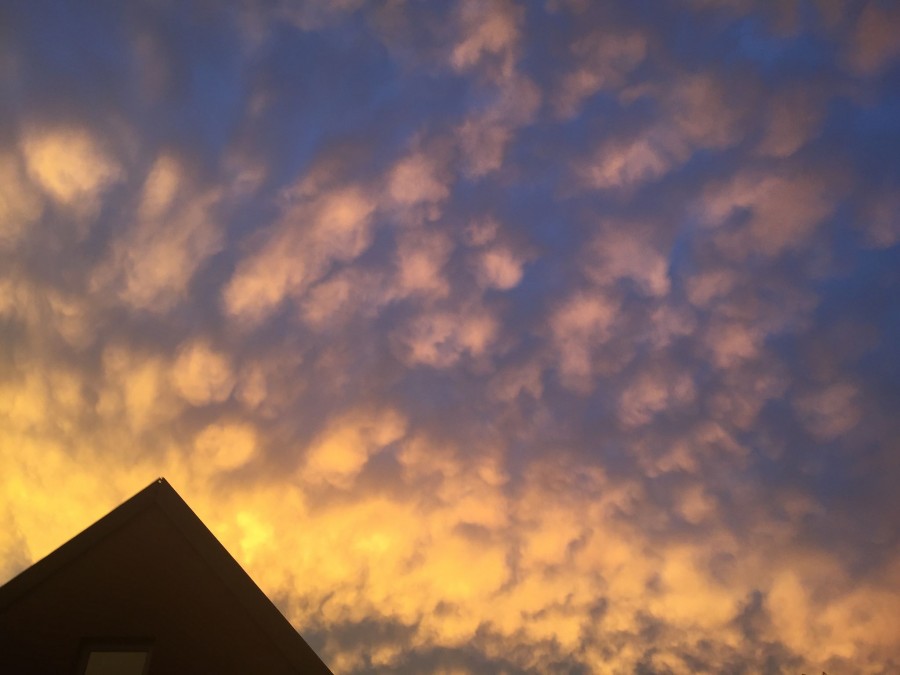 As EarthySky.org says: "Mammatus clouds can appear ominous. But, in a way that's so common in nature, their dangerous aspect goes hand in hand with a magnificent beauty…"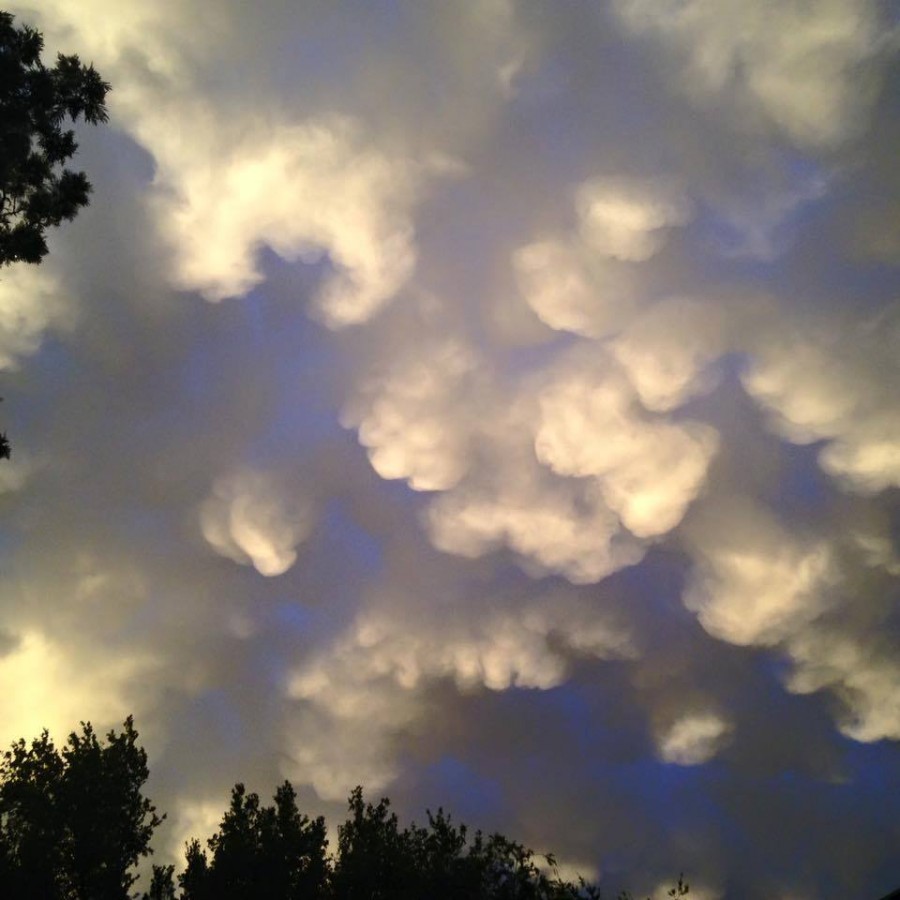 The following four photos were all taken by Urma Shannon of the sky over Primrose, within a five minute period: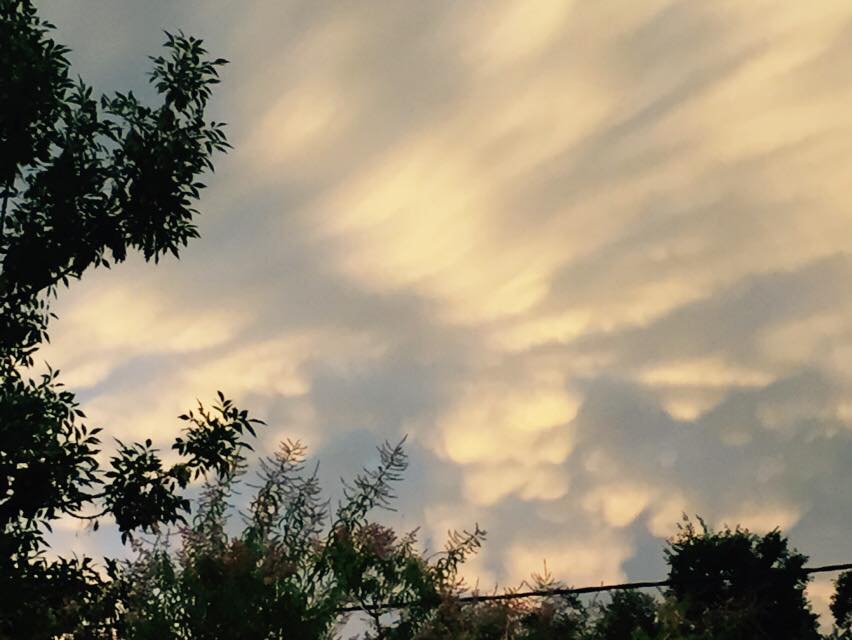 These three photos were taken by Carol Allais who described it as "a most spectacular sky over Pretoria this evening."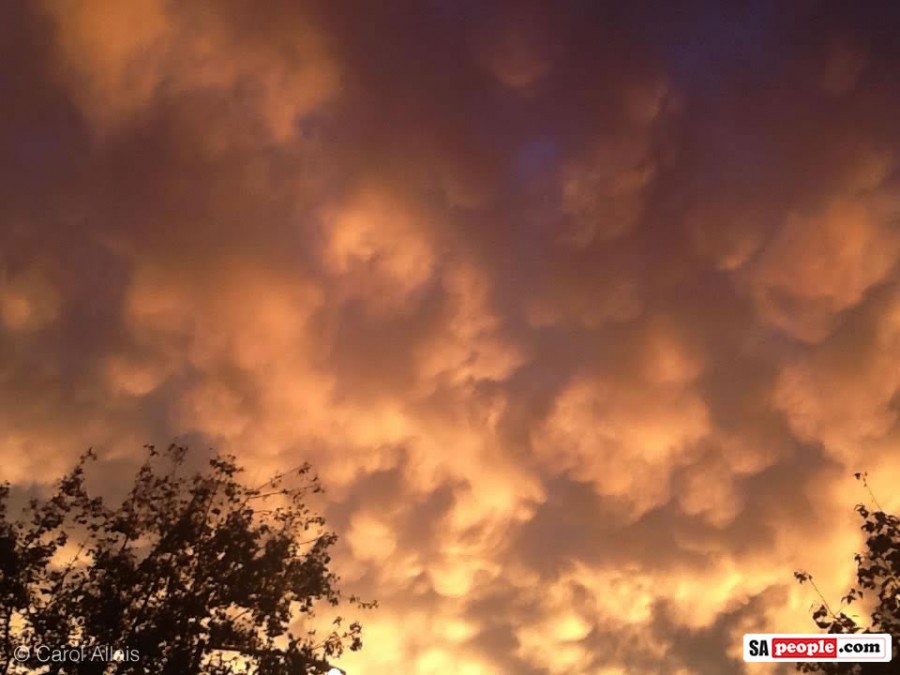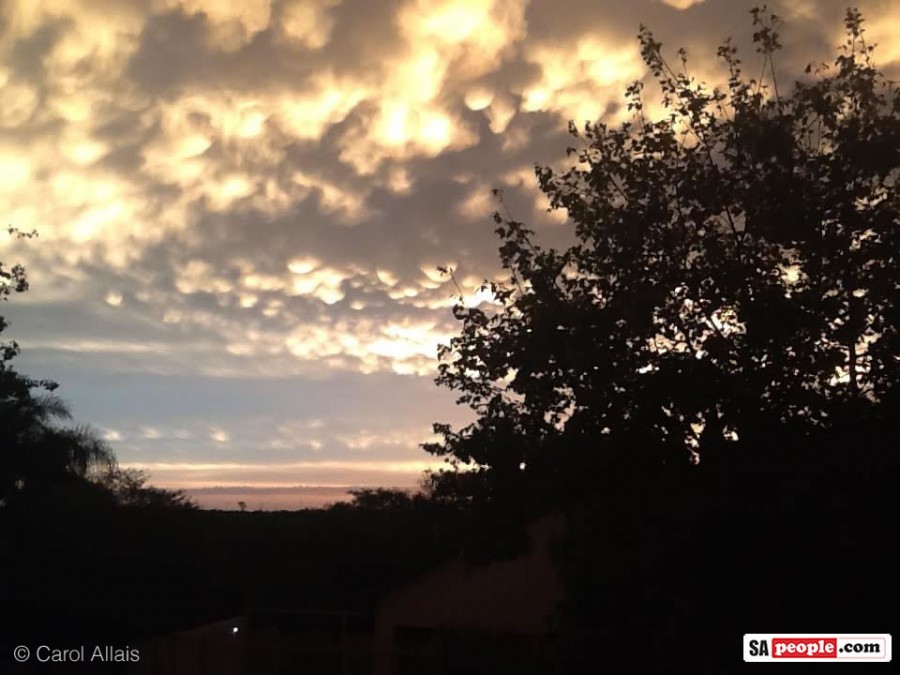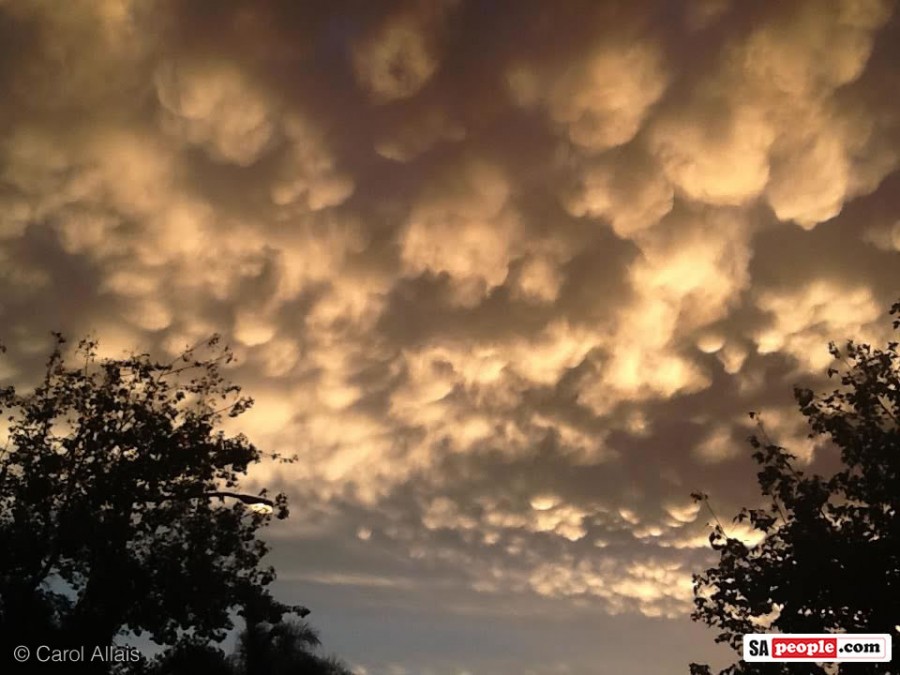 Mary Antoniou captured these four photos at Newlands, Pretoria: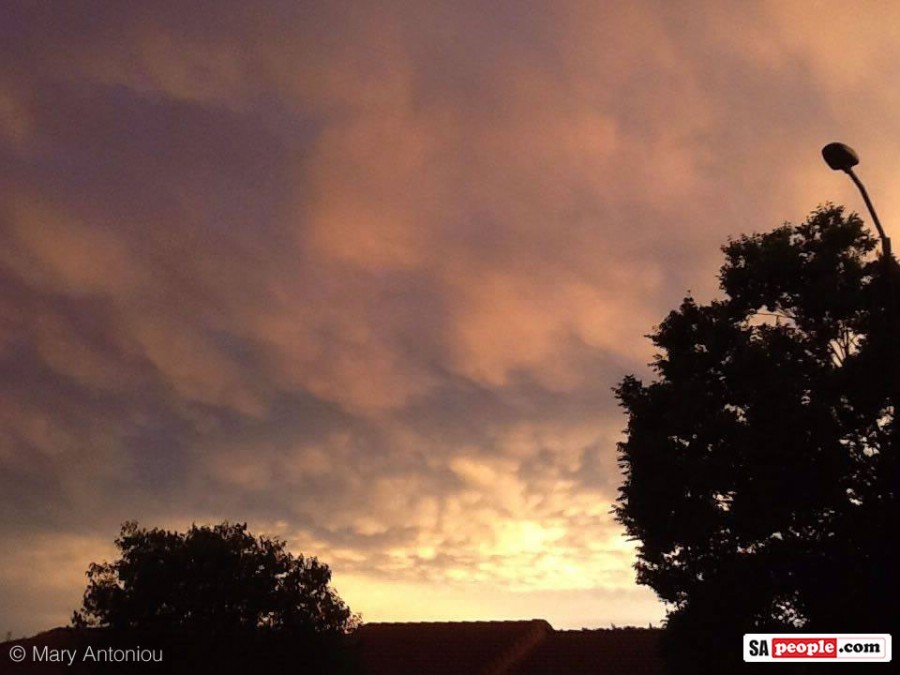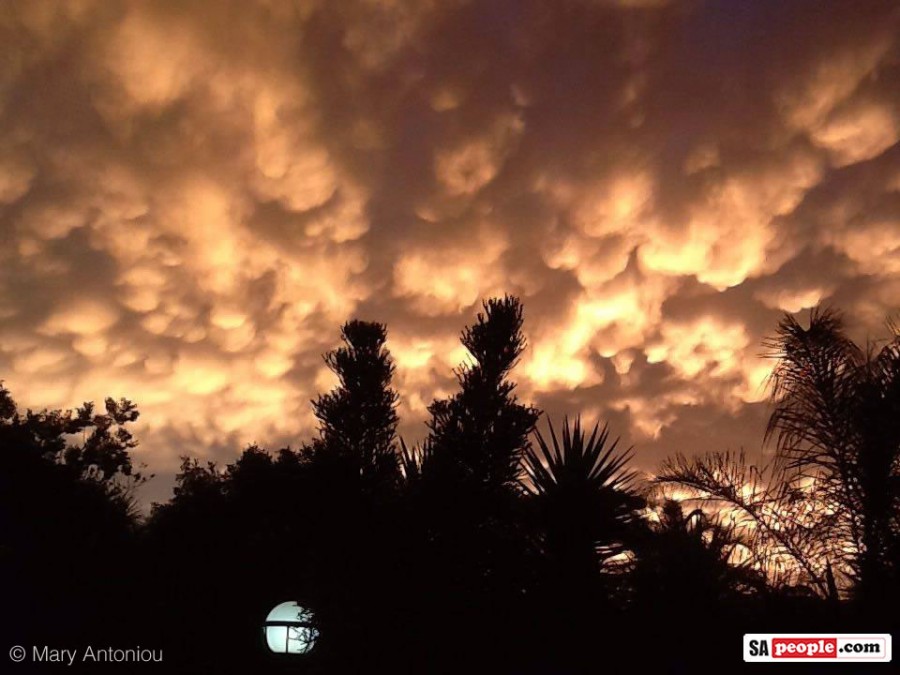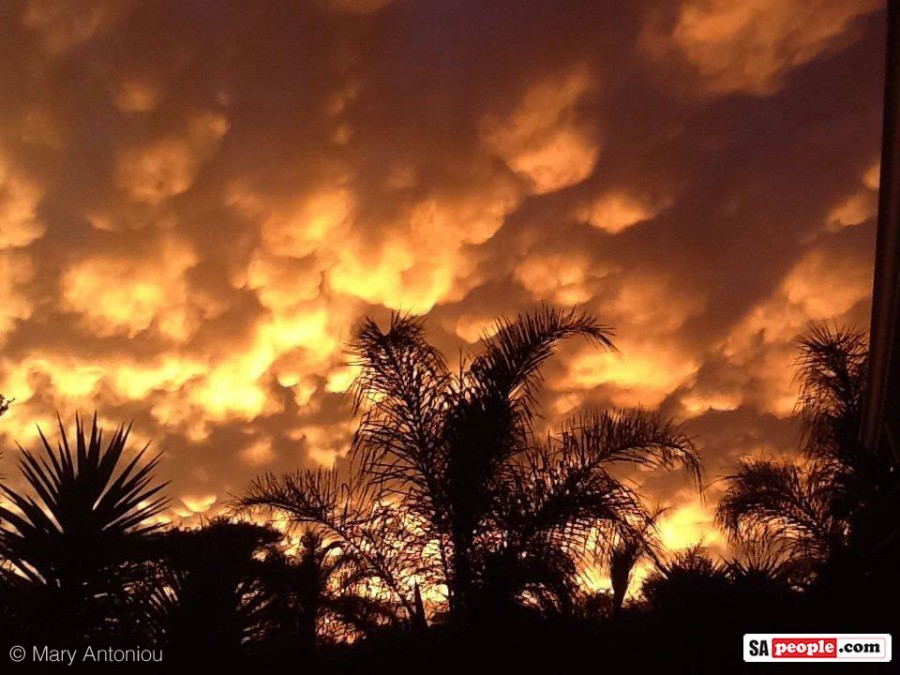 As Stephanie Burton said on SAPeople's facebook page: "We all tried to photograph this. It was spectacular!"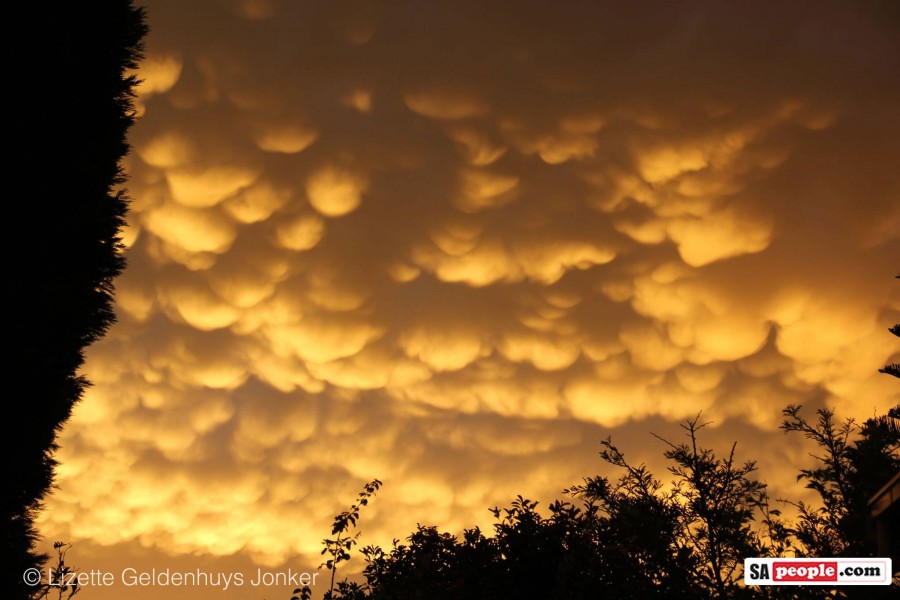 Lizette Geldenhuys Jonker, who took the above photo over Centurion, said: "We might not have the beach, but we sure have the sunsets 🙂 …"