For the second day, a huge fire has spread across the Houwhoek Pass in South Africa, destroying thousands of hectares of bush and forest, and the smoke has spread as far as Cape Town, 70 kilometres away.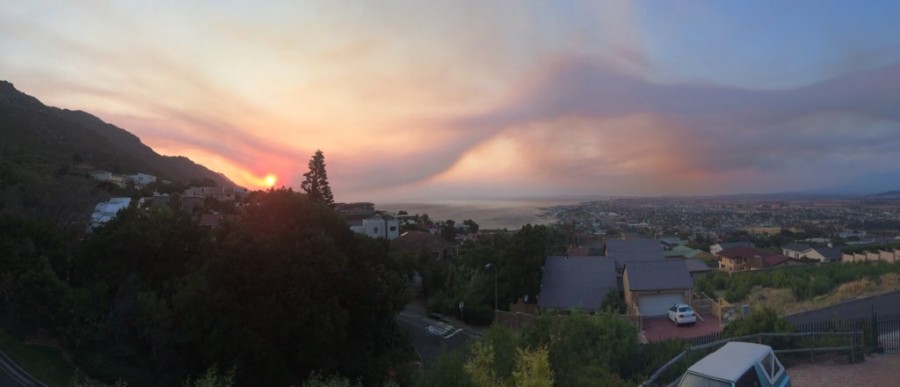 The fire began on Saturday and quickly spread across the Overberg area. The smoke drifted over the Hottentot Hollands range and down to Strand, Somerset West and Gordon's Bay, and across False Bay to the Cape Peninsula.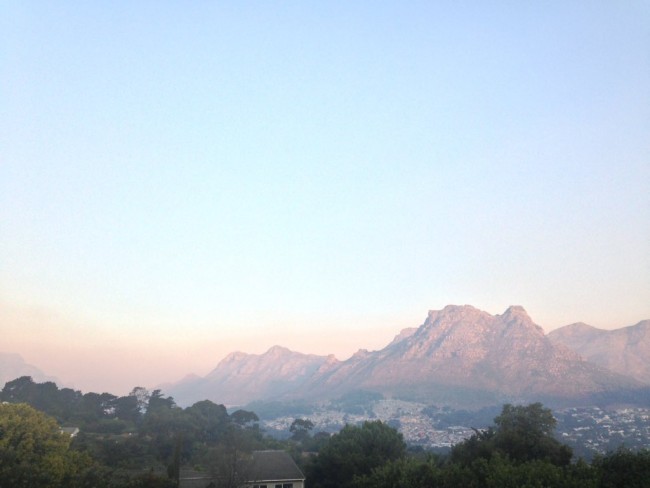 A map posted by the Volunteer Wildfire Services showed that fires had broken out in the Hottentot Hollands Mountain Catchment Area, Houwhoek Nature Reseve and on two sides of Bot River.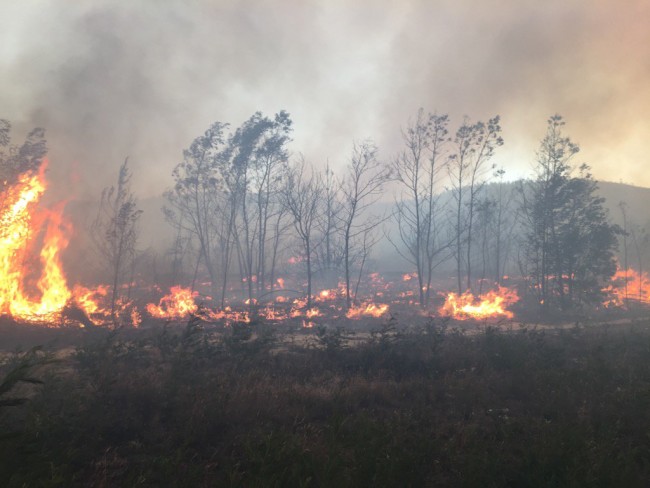 In a comprehensive report this evening, the Greater Overberg FPA (Fire Protection Association) said the "wildfire is still out of control. Valiant efforts to stop fire from spreading over the Highlands road were not successful.
"The implications are it's threatening the Kogelberg Nature Reserve… Homes, farm infrastructure, orchards, vineyards and immense human efforts are just some of the costs of this fire. The potential ecological disaster is still very real if the fire reach the 4 year old veld that is home to rare and endanged species…"
The smoke was further exacerbated by a fire above Glencairn Heights, near Simon's Town. Photographer ROB TARR was in the area and captured these photos of the firemen on the ground and in the air, hard at work: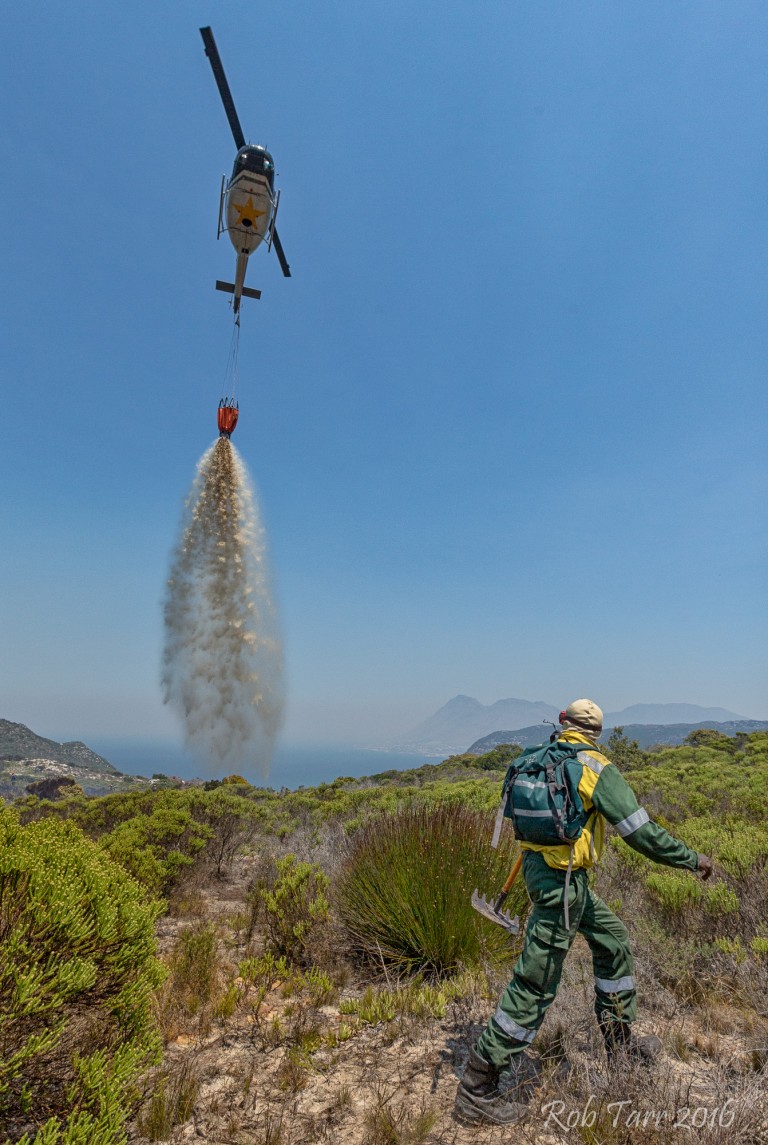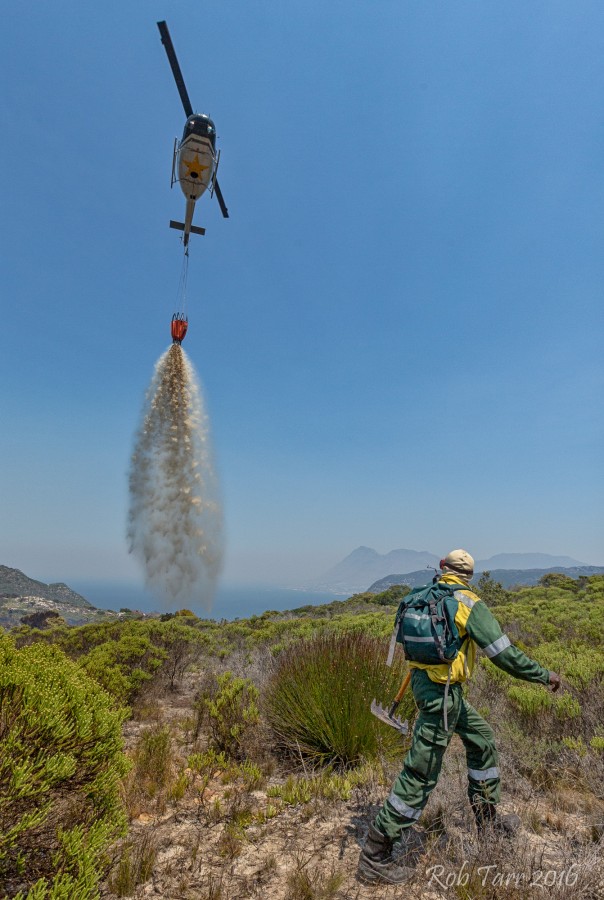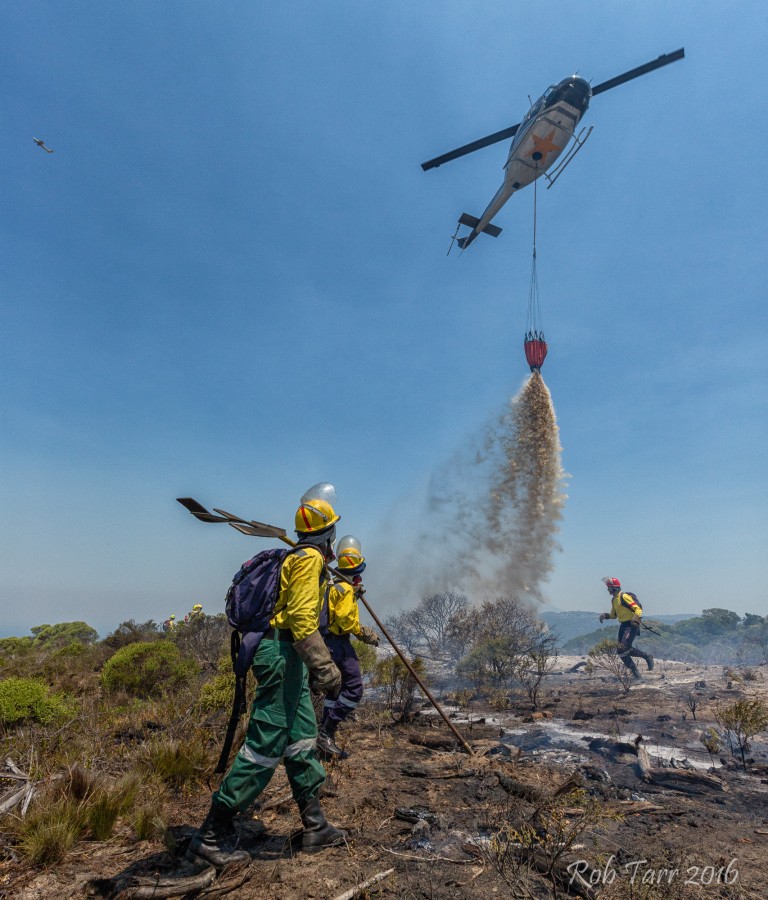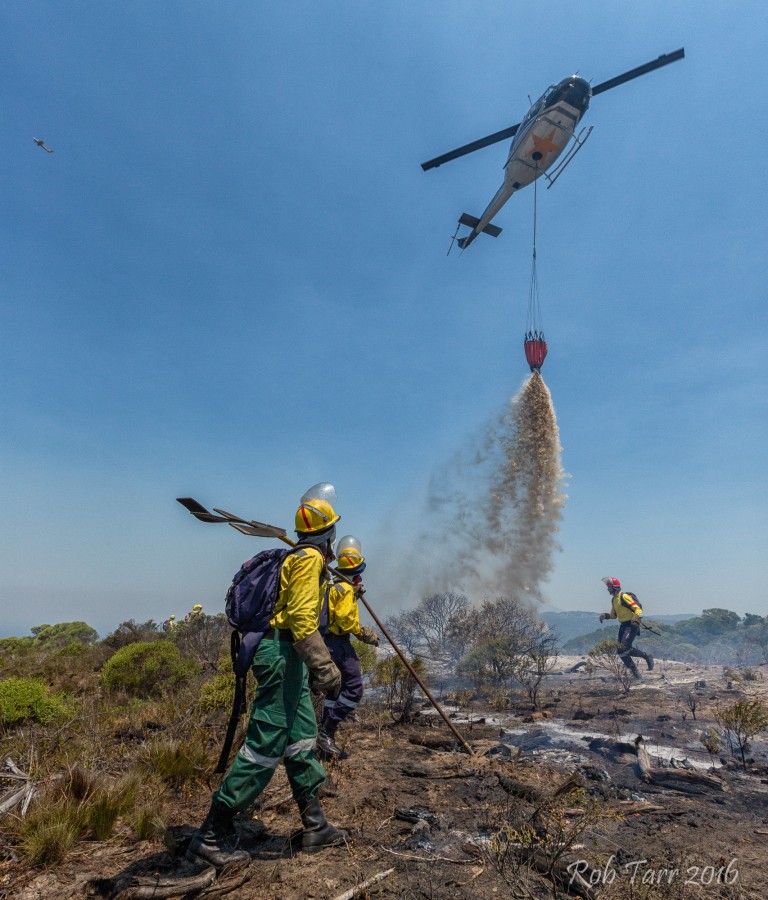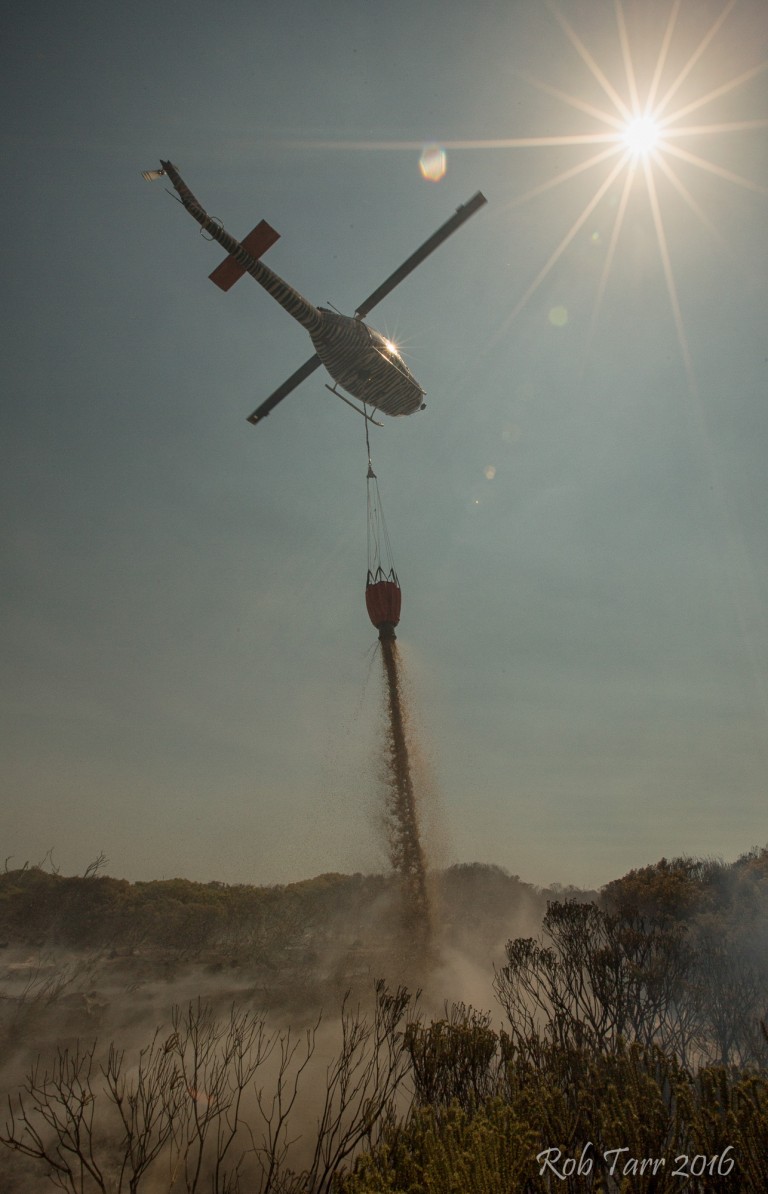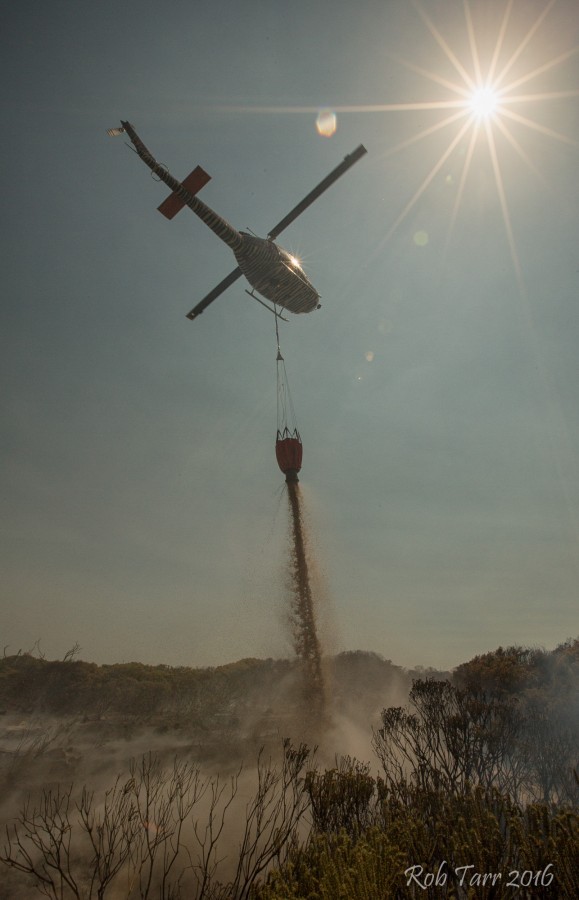 The sunset on Sunday night in Strand, halfway between Cape Town and Elgin, was an eerie bloody red.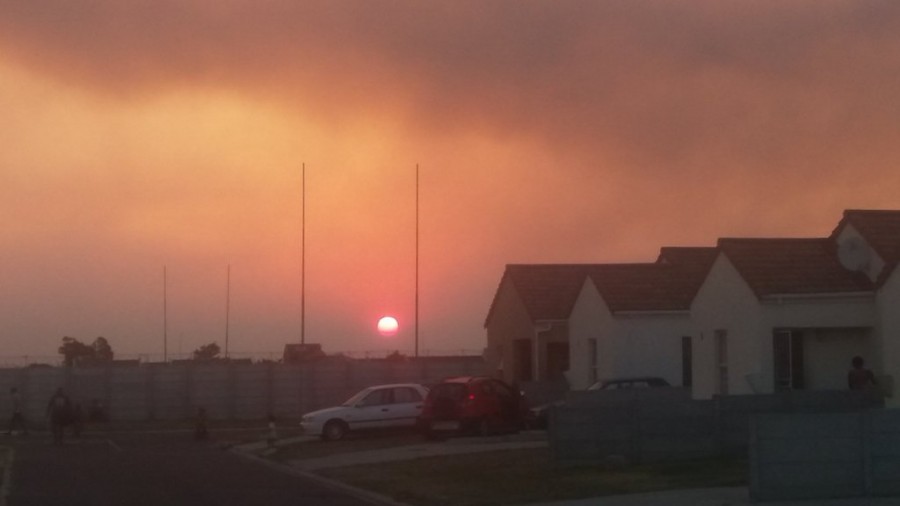 And in Cape Town itself the smoke could be seen as the sun set behind Table Mountain tonight:
ELZA'S PHOTOGRAPHY sent this photo to SAPeople, saying: "Tonight's photo is a sad one. No, my camera is not out of focus, it is the heavy smoke from a big fire in the Elgin area in the Overberg Mountains. It is still raging and residents from the Meerenvlei estate have been evacuated."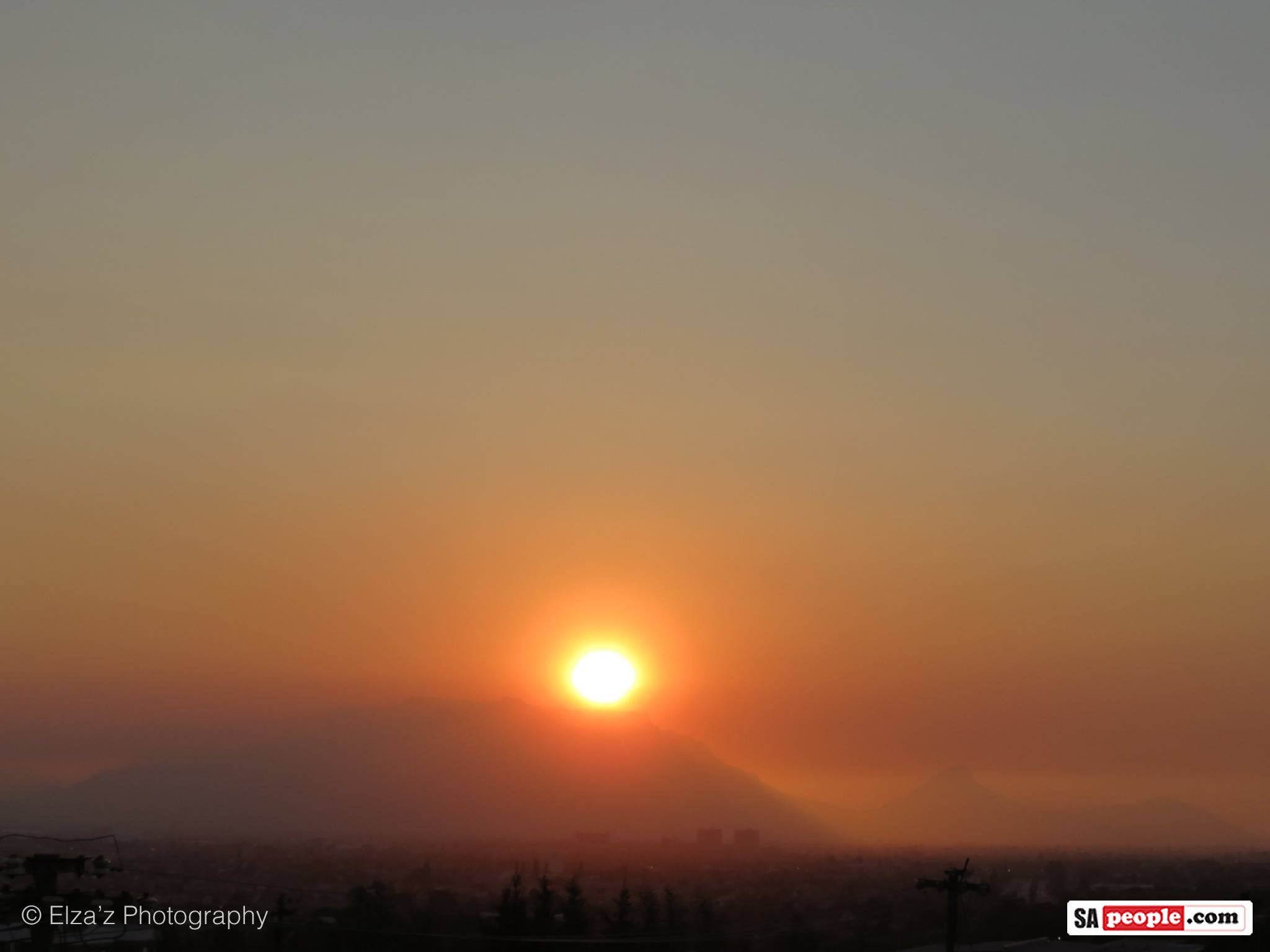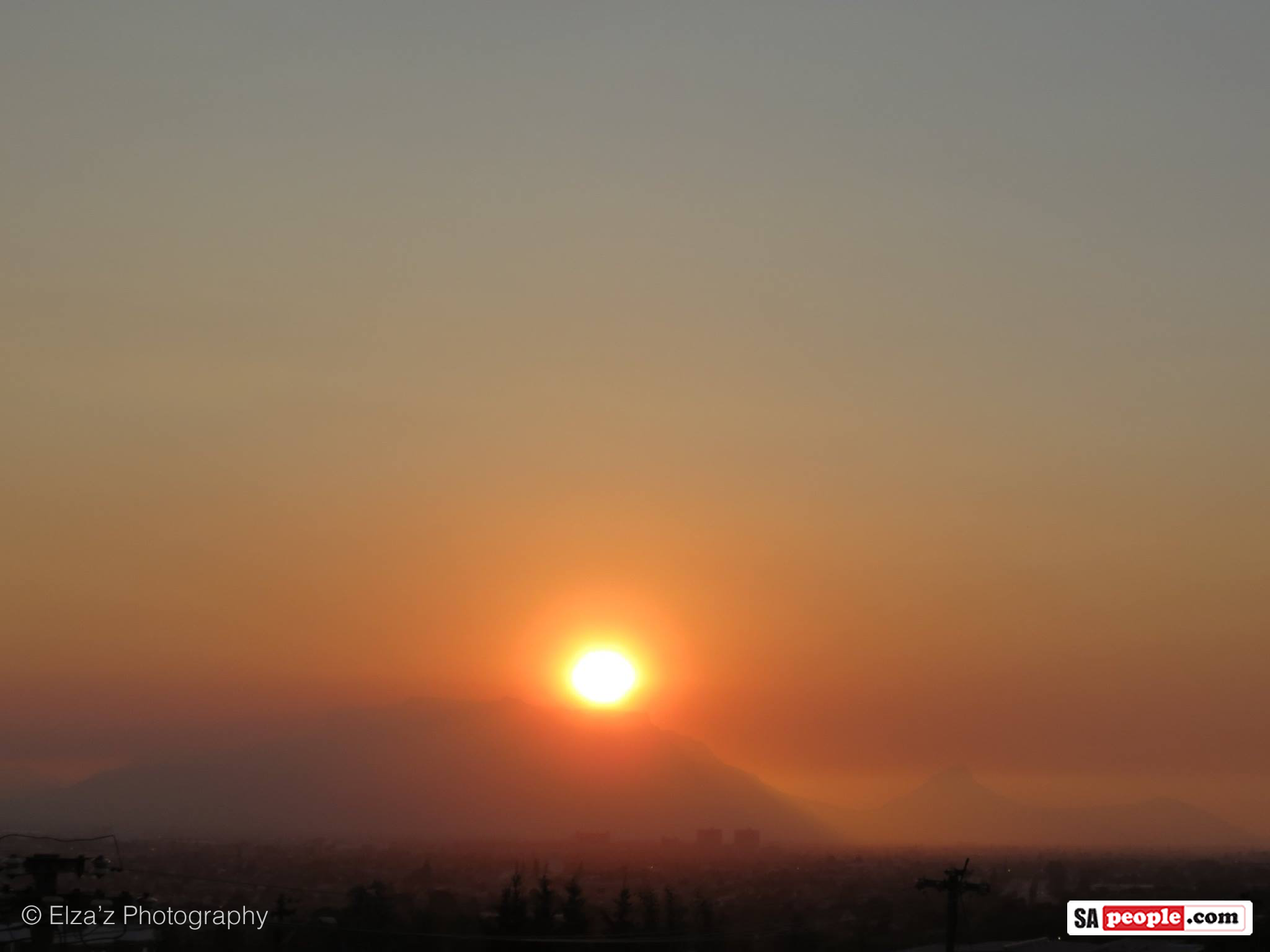 Regular SAPeople contributor ALAN RUDNICKI also captured this evening's smokey sunset over Table Mountain, this time from the Blouberg side, and said: "The tragic beauty of a sunset during the fire season…"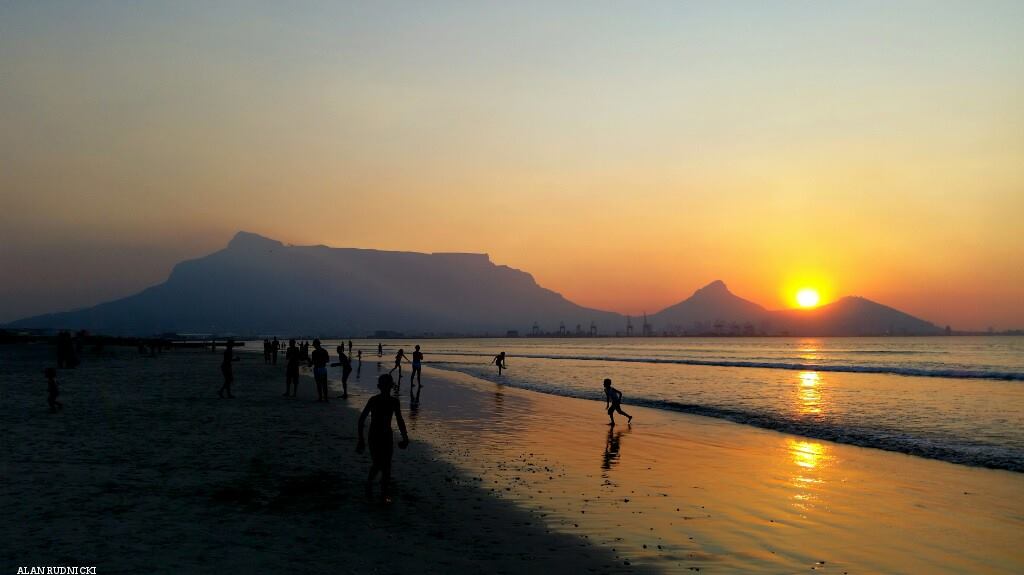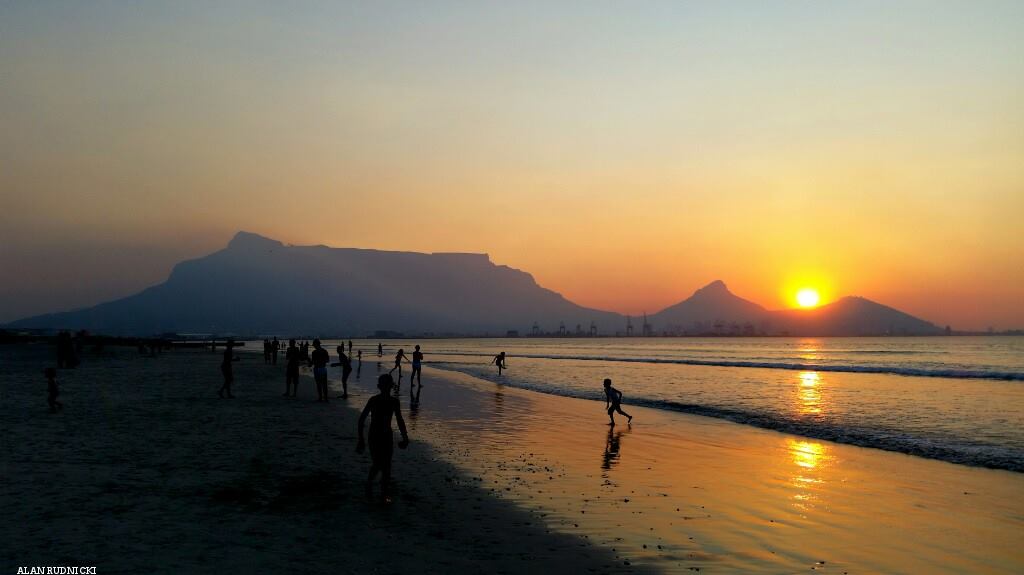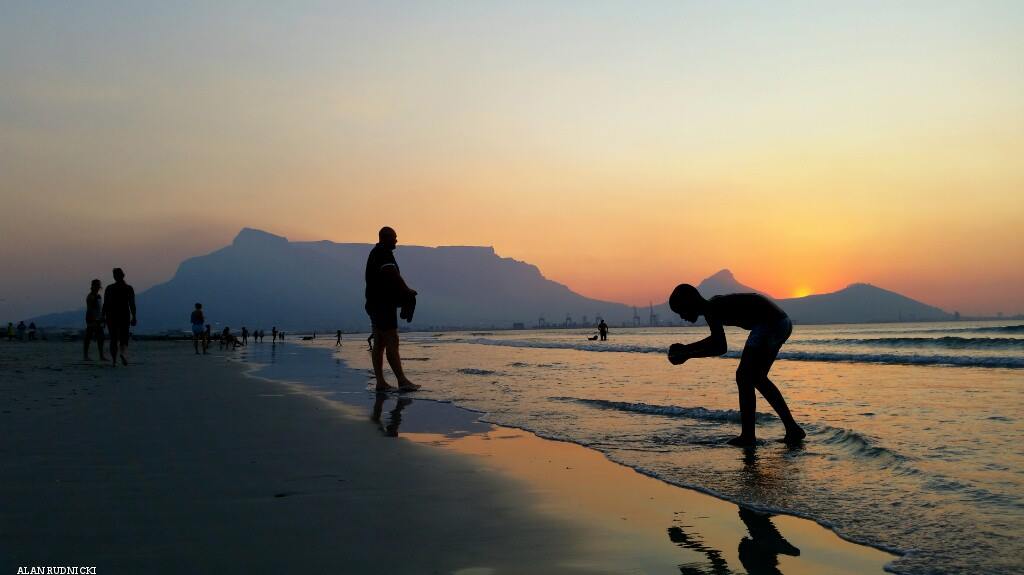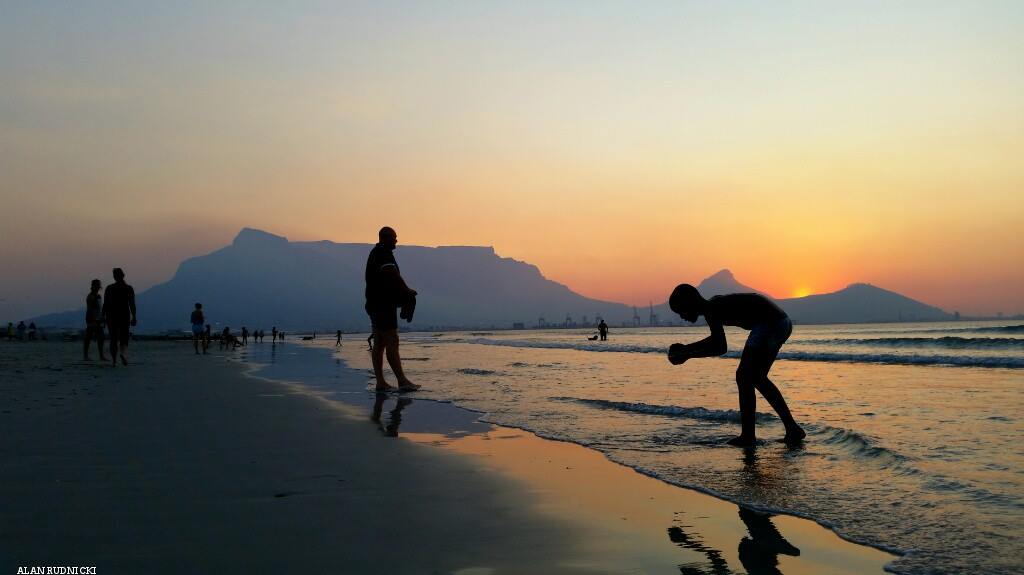 The Overberg FPA said the extensive fire lines were compounded by "wind, heavy fuel loads, infrastructure and narrow farm roads".
They said aerial resources had included two Working on Fire helicopters, spotter and fixed wing. Provincial Government Western Cape – (PGWC) assisted with the coordination South National Air force consisting of 2 Oyx helicopters. Supported by 80 crew members, 10 Fire trucks, 100+ landowner skid units and 15 management members.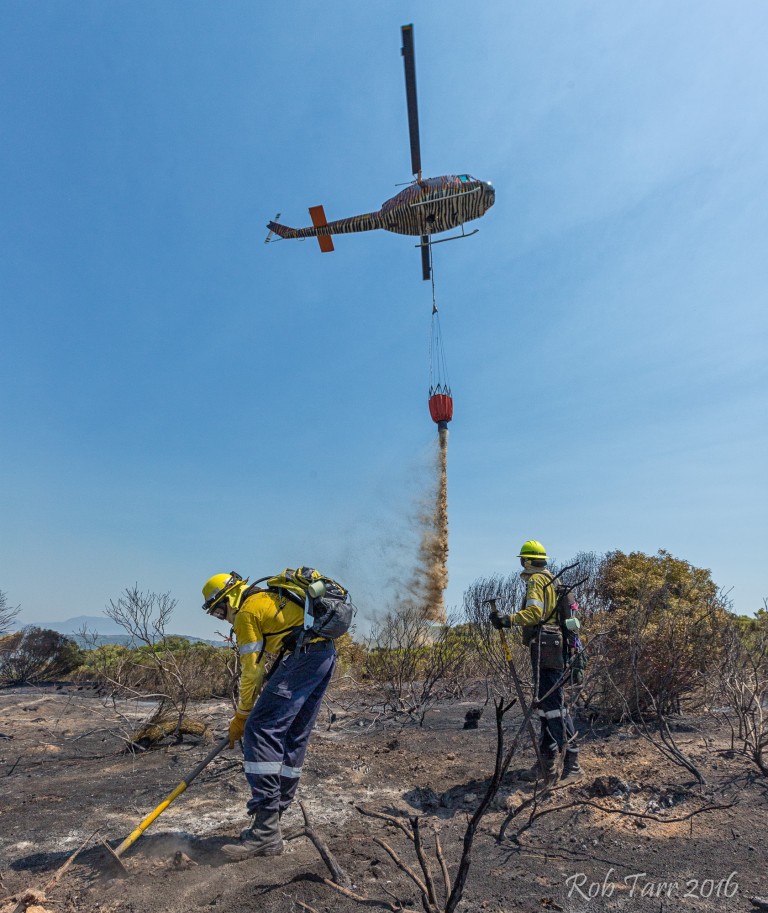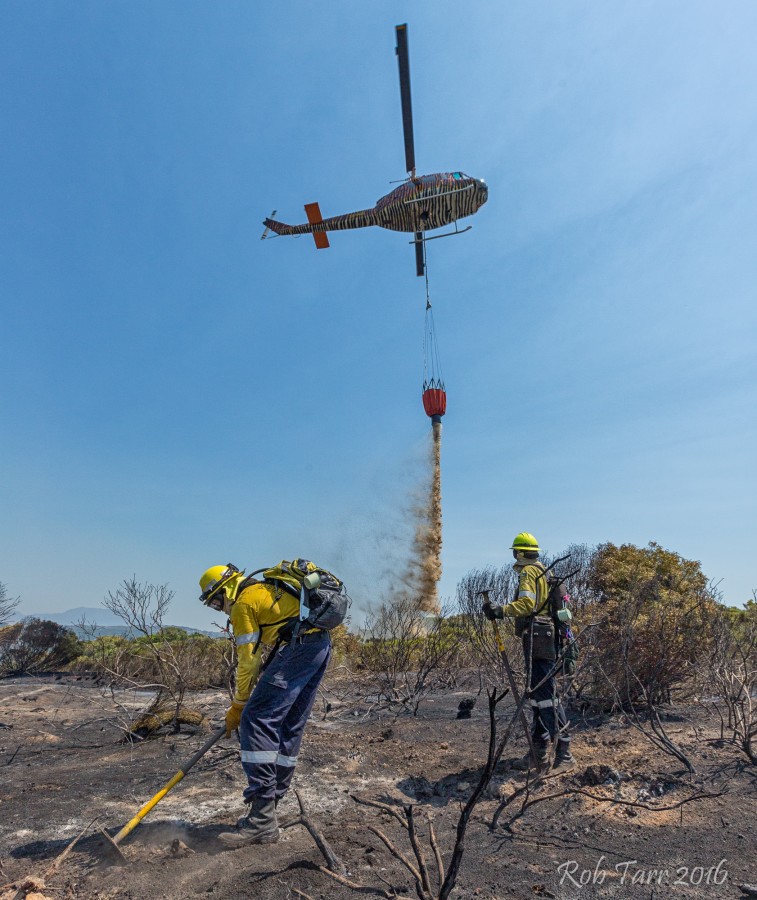 The FPA expressed gratitude for the incredible cooperation between firefighting agencies, institutions and landowners; as well as to those who donated food, refreshments etc.
"The number of battles were numerous and many close-calls. The war continues with a further extended attack tomorrow…"
Watch Video: Firefighters battle a blaze in the Overberg, South Africa:
#ElginFire firefighters battling raging flames in the Overberg. pic.twitter.com/ER8suEaCuW

— EWN Reporter (@ewnreporter) January 17, 2016