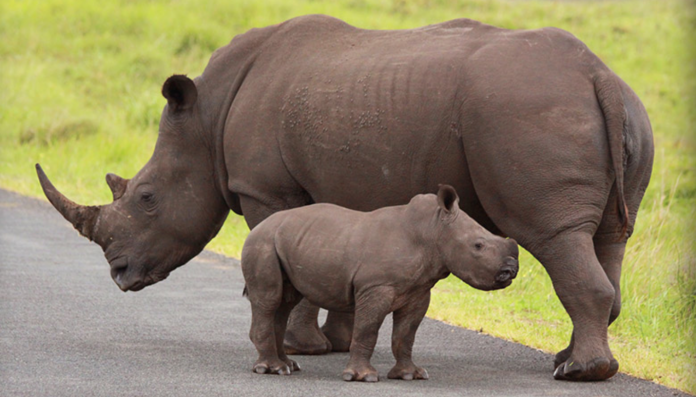 A total of 1,175 rhinos were poached in South Africa in 2015, down from 1,215 a year earlier – a drop of 40 in all – the Minister of Environmental Affairs Edna Molewa said on Thursday.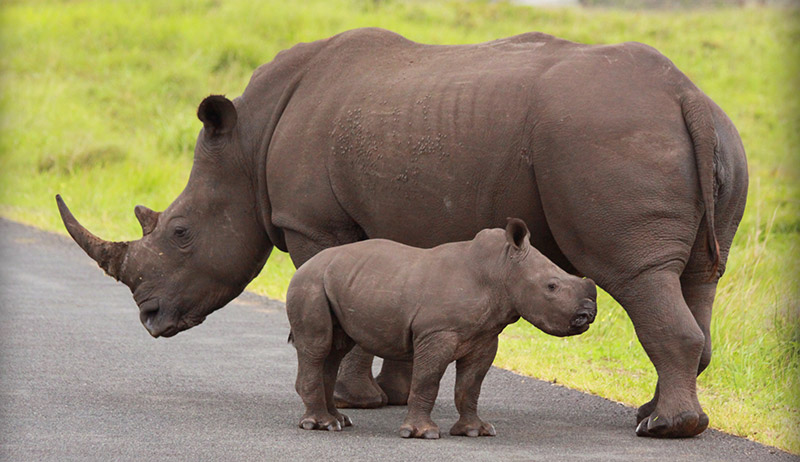 This would be the first time that figures – though still staggeringly high – had fallen since 2007. Numbers escalated drastically especially since 2011, going from 448 to 668 to 1004 to 1215, according to stats released each year by the Department of Environmental Affairs.
Conservationists were reserved in their reaction to the latest news, with one saying that while the modest gains should be appreciated, "three rhinos poached a day is still unacceptable".
The World Wildlife Fund said that the news "was more than offset by an alarming increase in the number of rhinos killed in neighboring countries".  In Namibia, 80 rhinos were lost to poachers in 2015 – up from 25 in 2014. In Zimbabwe, 50 rhinos were killed – more than double the previous year's total.
"As governments like South Africa continue to ramp up efforts to stop wildlife poaching, these numbers remind us of the urgency to swiftly address this crisis across all fronts," the WWF said. "Although South Africa remains the epicenter for the rhino poaching epidemic, criminal networks appear to be expanding their reach across the region, and the problem is ultimately rooted in demand for rhino horn in Asia, most notably in Vietnam."
Molewa said 826 of the rhinos were poached in the Kruger National Park, a 10 percent increase on the previous year. However, if "interventions" had not been ramped up recently, she said, the total figure could have been higher. These interventions included arrests of poachers, seizure of weapons, intensification of a protection zone, the use of new anti-poaching technology, and the work of the Green Scorpions tracking the trafficking in endangered species at especially the international airports in Johannesburg and Durban.
Molewa said further that the government had on Wednesday lost its bid to appeal the High Court decision from November 2015 that said domestic trade in rhino horn could go ahead.
"We are also pleased to report that based on a new census of the rhino population conducted by SANParks; the South African rhino population continues to be stable," Molewa said. "The 2015 survey determined that  the Kruger National Park is home to between approximately 8,400 to 9,300 white rhinos."
Molewa said that during 2015 a total of 317 poachers were arrested for rhino poaching-related offenses – up from 258 in 2014 – and of these 202 were arrested in the Kruger National Park and 115 in the area adjacent to the park.
"We are particularly pleased to announce that by the end of 2015, all rhino poaching crime scenes in the Kruger National Park – I emphasize, ALL rhino poaching crime scenes – have been attended to in accordance with standard protocols.
"If one considers the serious backlog we faced in 2014 and 2015, this is a remarkable achievement."