The 67 Blankets for Nelson Mandela Day initiative – which has helped bring warmth to thousands of South Africans and inspiration to millions – celebrated its second anniversary this evening at the Nelson Mandela Centre of Memory in Houghton where Minister of Sport and Recreation Fikile Mbalula praised the initiative for bringing "positivity and hope" to South Africa.
As a government-supported initiative, the minister delivered the keynote address at the event, with the message (which he tweeted later) that "as a nation we should live the legacy of Mandela".
He said: "It pains me when I see racism, and I know that South Africans are not racist. We cohabit. We coexist. We are a beautiful nation and the rest of the world wants to be like us."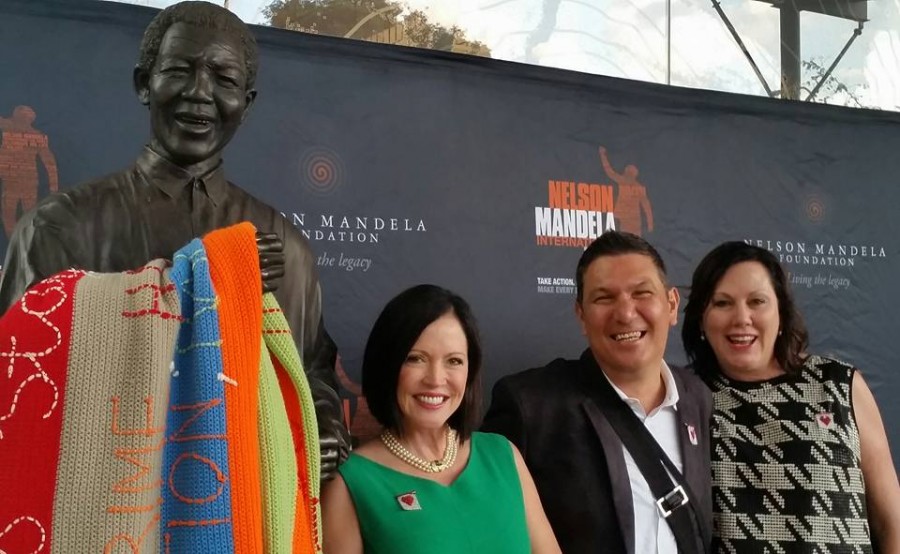 The minister said that "as a nation we never need to give up on what Tata Mandela stood for. We buried Nelson Mandela in Qunu… but we never buried his soul and what he stood for, and his ideas. And Carolyn [Steyn] and her team say to us: never give up!"
67 Blankets for Mandela Day began exactly two years ago when Carolyn Steyn made a pledge to Mandela's former private secretary, Zelda la Grange, that she would hand over 67 knitted blankets on Mandela Day, 18 July.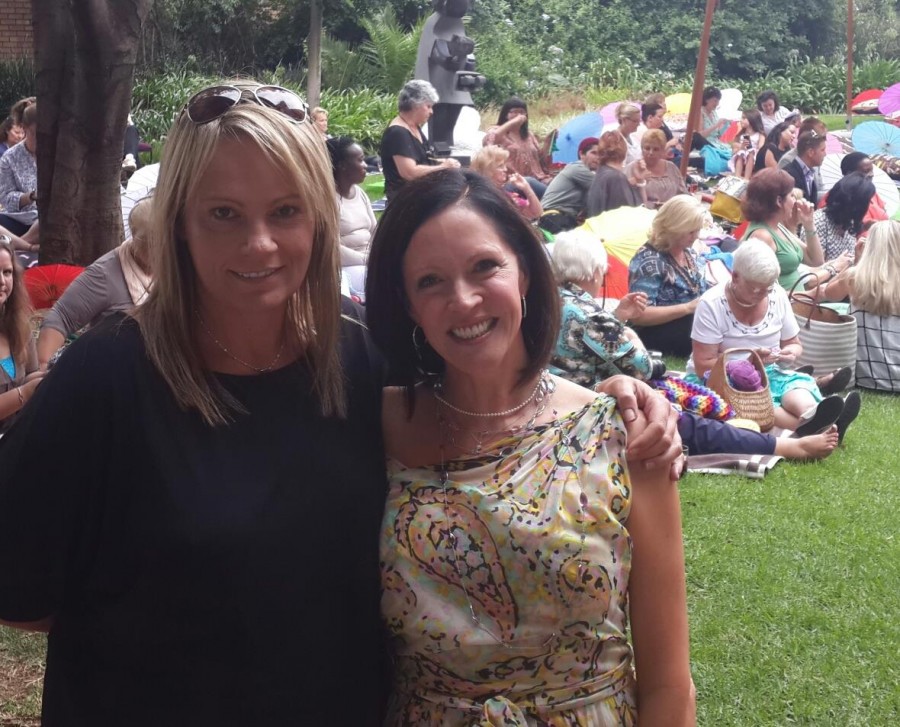 Carolyn admitted on facebook today that she thought in 2014 that she thought after handing over the blankets she would get on with her life, but instead her life has "BECOME 67 Blankets for Nelson Mandela Day!!"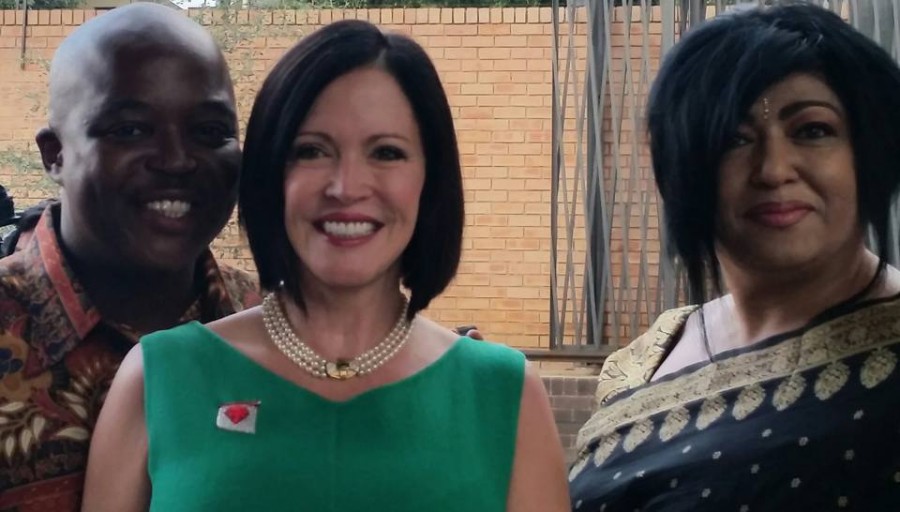 She congratulated her fellow fabulous 'KnitWits for Madiba', as the group are known, and said "our lives are forever changed!!"
The project has grown in leaps and bounds both nationally and internationally, and even entered the Guiness Book of World Records last year for the largest handmade blanket.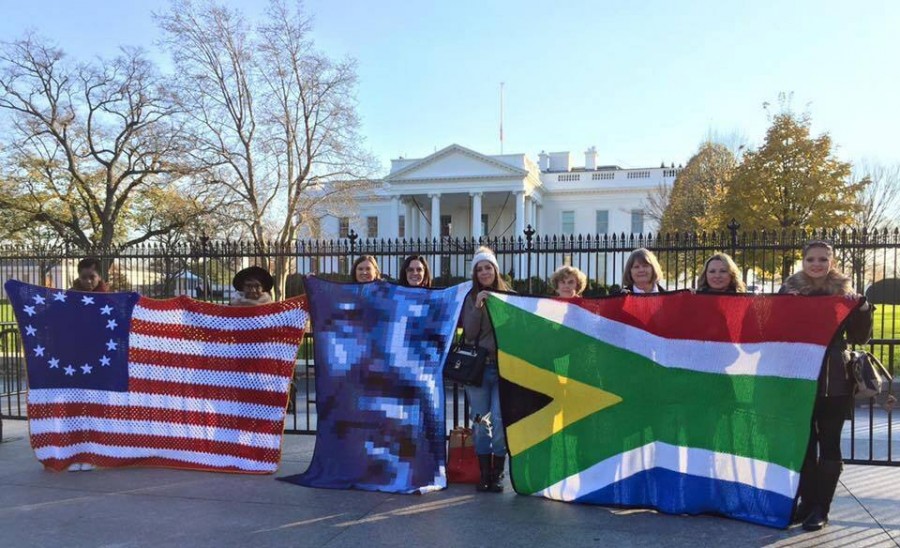 Since 2014 Carolyn's pledge has changed "to keep thousands upon thousands of people less fortunate than ourselves warmer over ALL the winters to come, in the name of our late great father of our nation, Tata Nelson Mandela."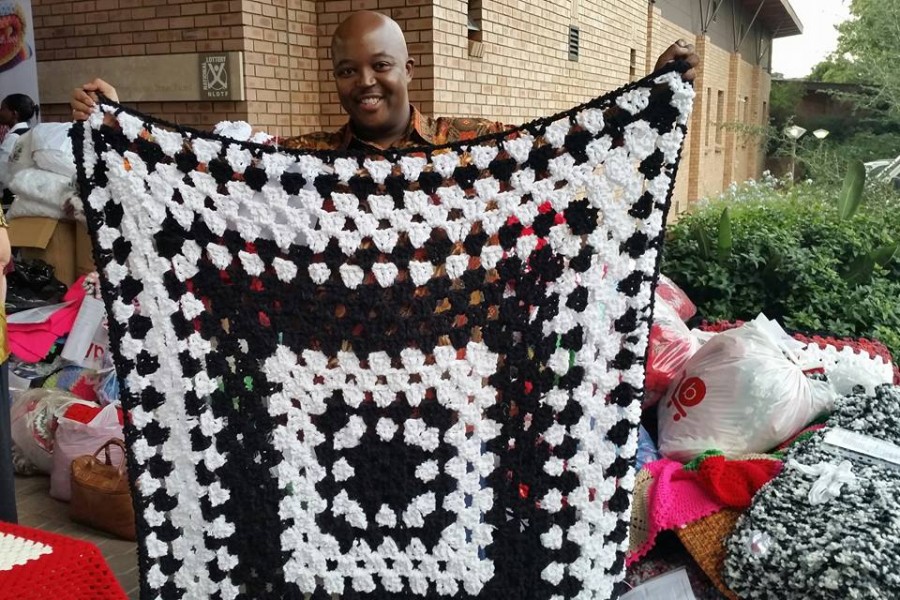 "This is what reconciliation is all about," said Gauteng publicist Georg Knoke who was present. "South Africans have always done amazing things – this initiative is priceless."
Praise singer Jessica presented an excellent performance of honouring the legacy of Nelson‬ Mandela, and Cake Brothers baked an unforgettable cake.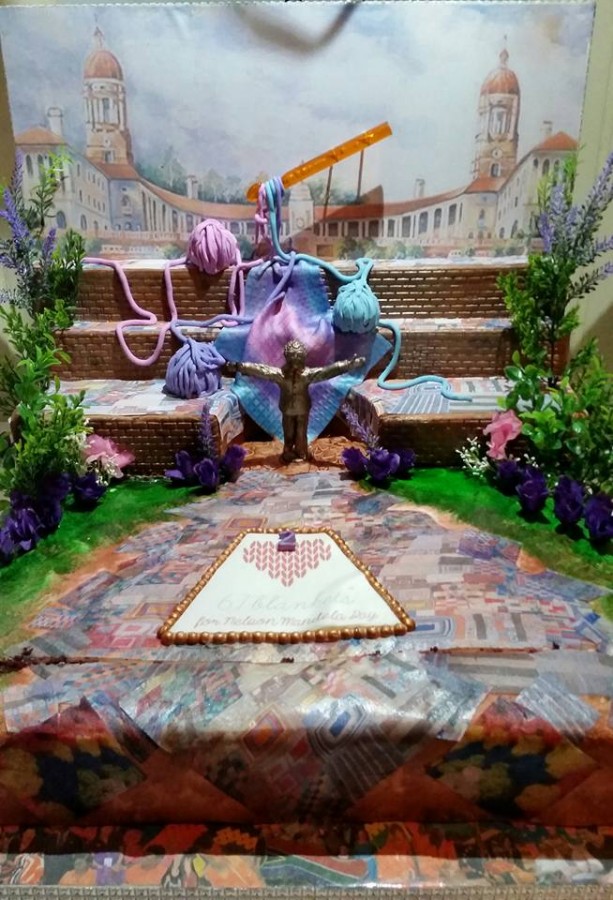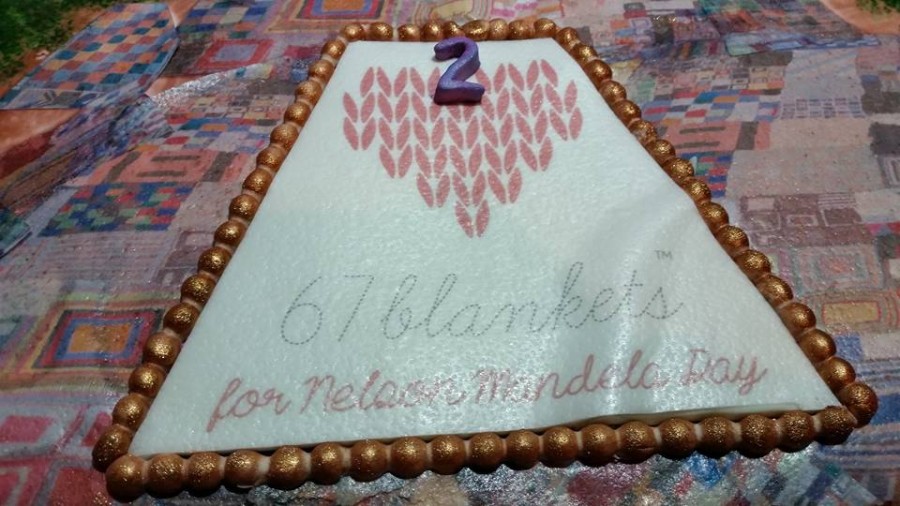 As Carolyn says: "Together we will knit our society together. Together we will knit our nation together. We will knit Africa together. And then the WORLD!!!"
More: 67 Blanket's facebook page. 
On Twitter:
Xhosa Poet Part 1:
Xhosa poet part 1 pic.twitter.com/blCGXXTuCT

— RSA Min of Sport (@MbalulaFikile) January 27, 2016
Xhosa Poet Part 2:
Xhosa poet part 2 pic.twitter.com/7JQsBy6CNC

— RSA Min of Sport (@MbalulaFikile) January 27, 2016