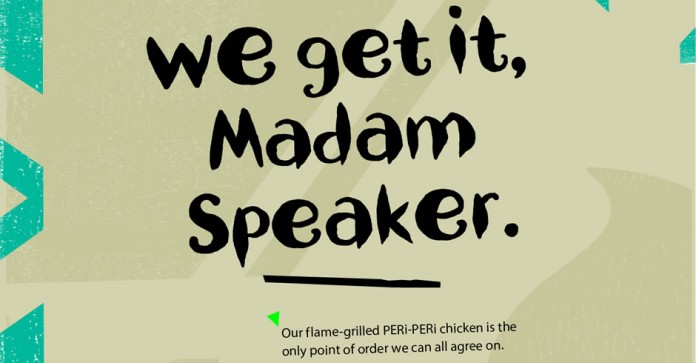 Nando's South Africa has done it again. No sooner had President Jacob Zuma delivered his State of the Nation Address (SONA) Thursday evening, than the successful South African restaurant chain – famous for its chicken peri-peri – had posted an advert making fun of 
Speaker Baleka Mbete.
"We see you Baleka. #SONA2016" the message says on Nando's facebook page.
Many Nando's followers left humorous comments such as Fhulufhelo Muleya Nemukula who wrote: "Honorable Nandos… I recognise you… Full chicken for the #Zupta" (The EFF left the Chamber chanting "Zupta Must Fall! Zupta Must Fall!".)
One facebook user, Theo Mhana Gold Mabunda wasn't so amused, and wrote: "Honorable Nandos you are out of order."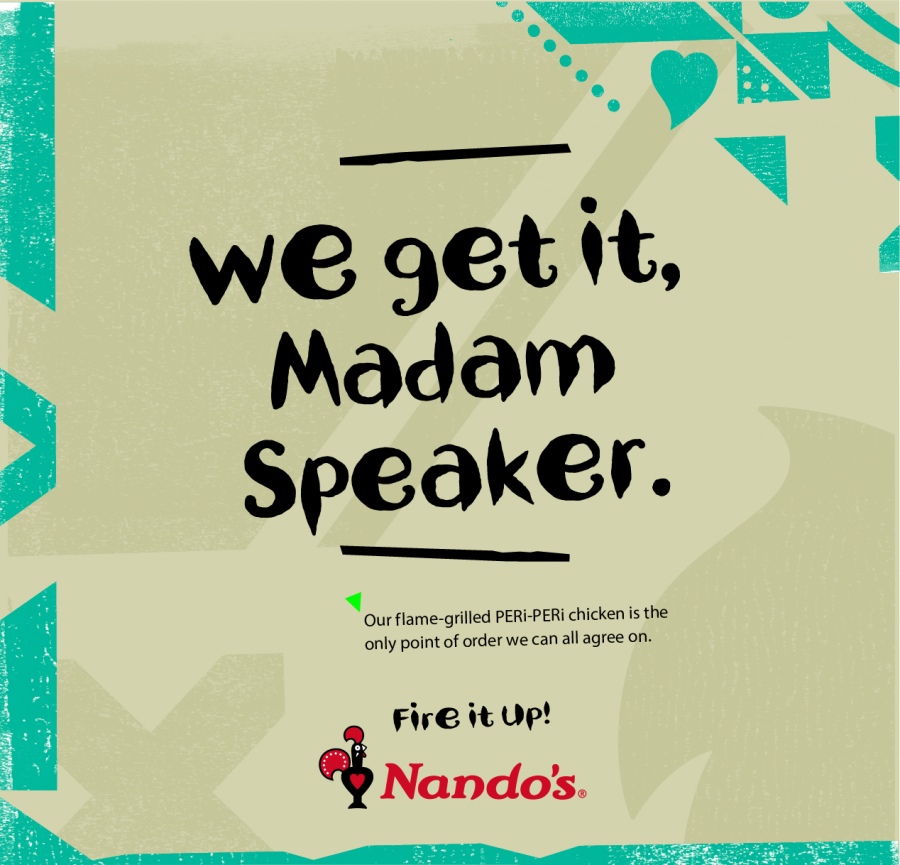 Other SONA jokes, referencing the speaker, have also been shared on social media tonight.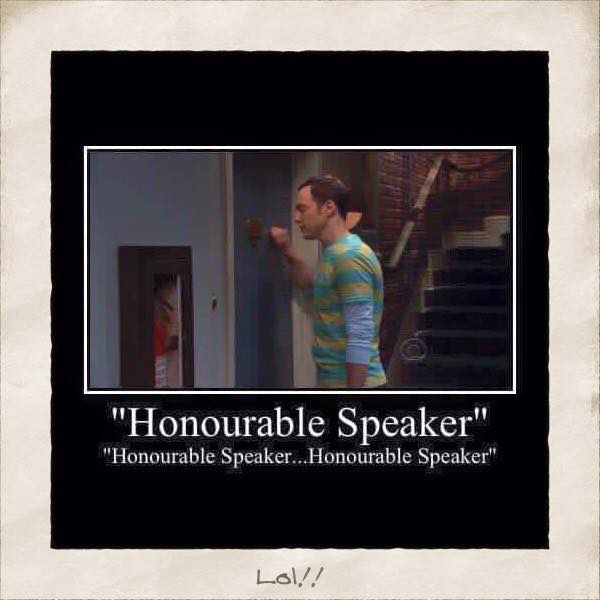 MORE