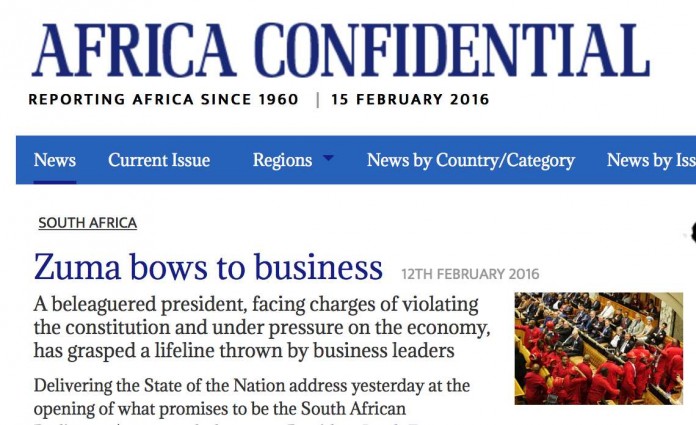 A UK-based news site has named two "allies" of the Zuma-associated business family the Guptas, saying the two were closely aligned with the short-lived minister of finance Des van Rooyen, and were the reason he was appointed in a bid to greenlight a nuclear deal that would benefit the Guptas.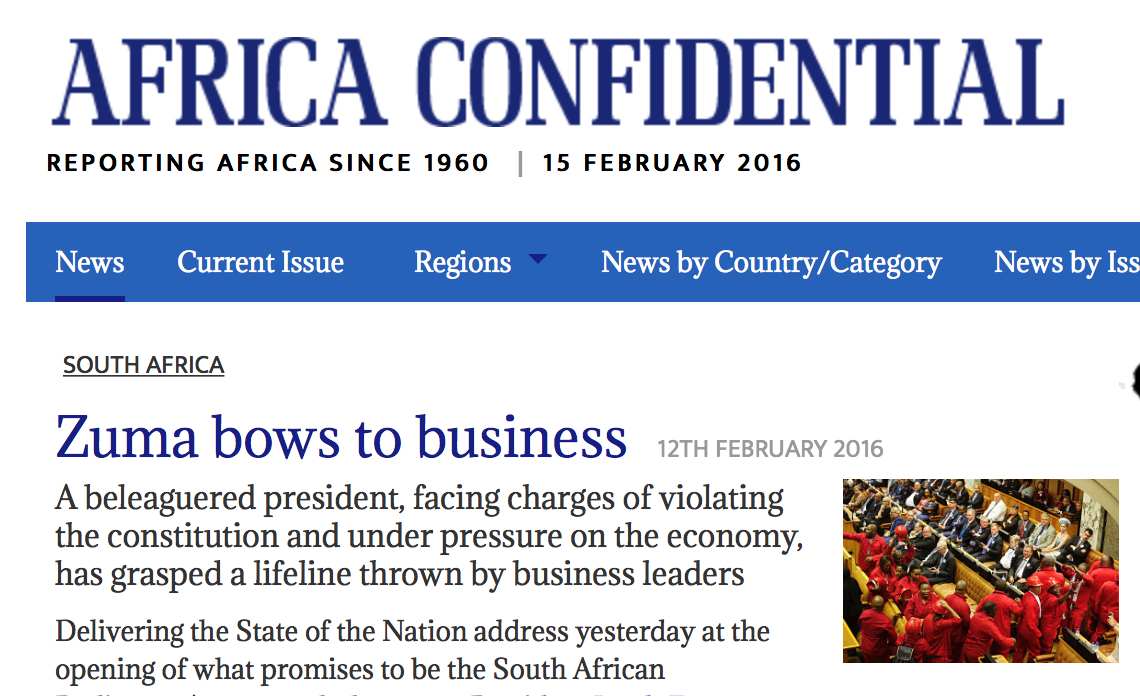 The two men were named in the Africa Confidential report as Mohamed Bobat and Ian Whitley.
The report said that the dismissal of Nhlanhla Nene in December, which sent the local financial market and the rand into free fall, "turned out to be the latest in a series of cabinet appointments made to circumvent resistance to the deal Zuma struck with Russia's President Vladimir Putin last year to build nuclear power plants in South Africa. Successive Ministers of Finance and of Energy who voiced their opposition to the deal over its enormous cost were removed from office."
The main beneficiaries of the nuclear deal would have been the Guptas, Africa Confidential said, and "it is now generally accepted" that the Guptas persuaded Zuma to appoint the unknown Van Rooyen as the finance minister. Bobat and Whiteley were meant to accompany Van Rooyen to his new post.
The Guptas' intention was reportedly to secure uranium contracts for the nuclear plants, and news reports drew a parallel with the way the influential family had secured a coal mine that supplies about one-sixth of the coal needs of Arnot power station.
The Guptas have come under intense public scrutiny in the past few weeks, as Julius Malema of the Economic Freedom Fighters has demanded that they leave the country immediately, linking them to Zuma and even creating a name for them all, the Zuptas.
Both Bobat and Whiteley have apparently moved with Van Rooyen to his post as minister of Cooperative Governance and Traditional Affairs.
Whitley was described in the report as a former head of small and medium enterprises at the defunct African Bank.
"Bobat and Whitley, who have associations with the Guptas and their businesses, visited the Treasury before Van Rooyen's appointment and told officials there that they would be able to sign expenditure and other authorisations on behalf of the new minister but otherwise there would be no changes.
"Senior Treasury officials led by Director General Lungisa Fuzile were so appalled that they threatened to resign unless Van Rooyen's appointment was reversed."