There will be an estimated 35,000 people riding the 109-km Cape Town Cycle Tour on Sunday, the biggest timed road race in the world, and it will include everyone from fund-raisers, moms and dads and kids, people in costumes, tandem riders, conservationists and even nudists.
Well, the nudists won't be ridding in the Cape Town Cycle Tour itself but in an event the day before. The ride – the 7th World Naked Bike Ride, where cyclists can wear anything from nothing to a full suit, and can come on foot, skateboard or roller-skates – is intended to protest against car culture and oil dependency.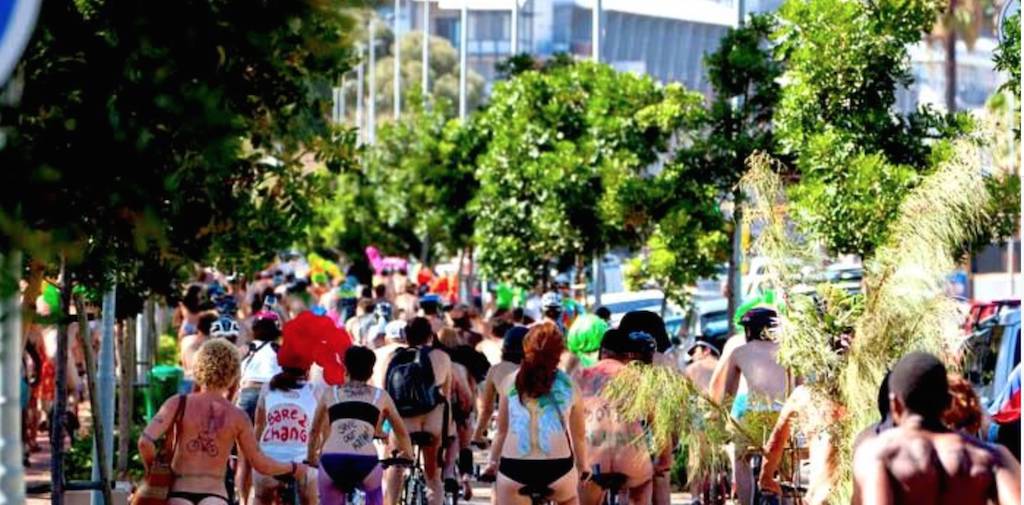 In the main race on Sunday, a team of 10 from the SA National Parks will be riding in the name of conservation. Among them will be Wayne Bolton, who recently completed a 6,000 km ride to 19 national parks in the name of rhino conservation. Bolton began at Kruger National Park on 28 November and ended on at Addo Elephant National Park on 13 February.
Other charities and causes that will be riding on Sunday can be seen at the Cape Town Cycle Tour's site, and include the World Wildlife Fund and Reach for a Dream. Among the celebrities riding will be former model Josie Boraine, TV personality TV Masego Mopanyane and cartoonist Jonathan "Zapiro" Shapiro, according to news reports. A special drive for fund raisers can be found at ctctfundracers.co.za.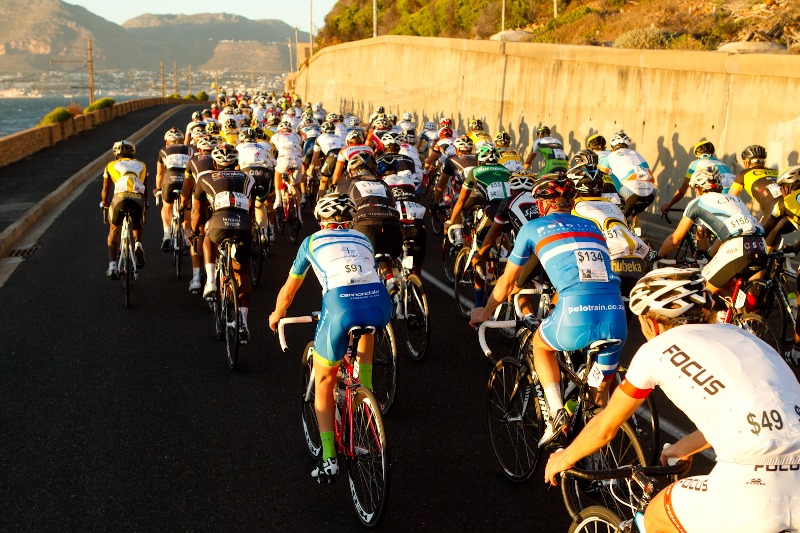 The ride begins in Cape Town centre and heads out along the Blue Route to Muizenberg, turning at the Cape Point Nature Reserve to take the other side of the peninsula back to the city via Noordhoek, Chapman's Peak, Hout Bay and Camps Bay.
The Cape Town Cycle Tour Junior race will take place at the Youngsfield Military Base in Wynberg on Saturday and is aimed at anyone between two and 12 who, together with a parent or guardian on foot, get to navigate an easy fun ride.
The naked ride starts at the Sea Point library, heads into the city to Bree Street and back again. Fifty cities around the world now host the naked bike ride.