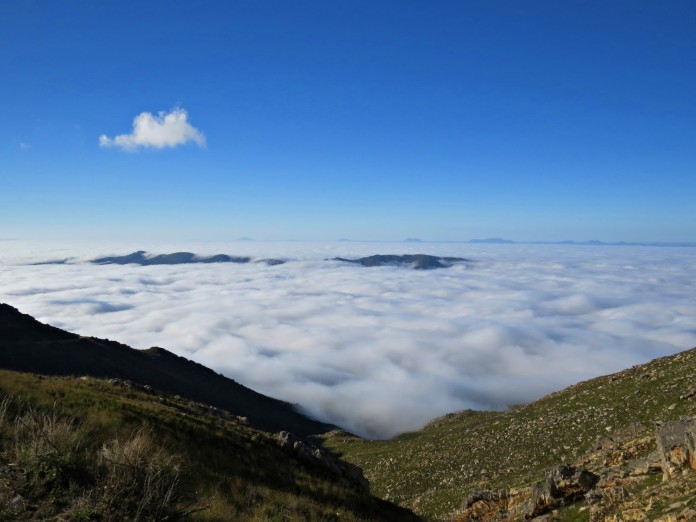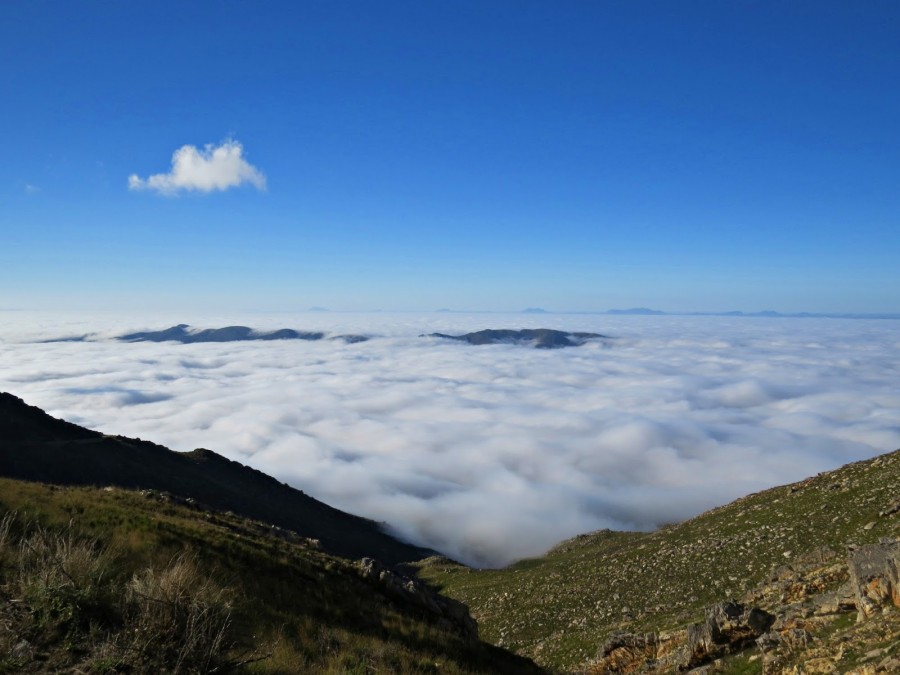 A Prince Albert resident was 'blown away' today by the special sight that greeted her as she headed over the Swartberg Pass.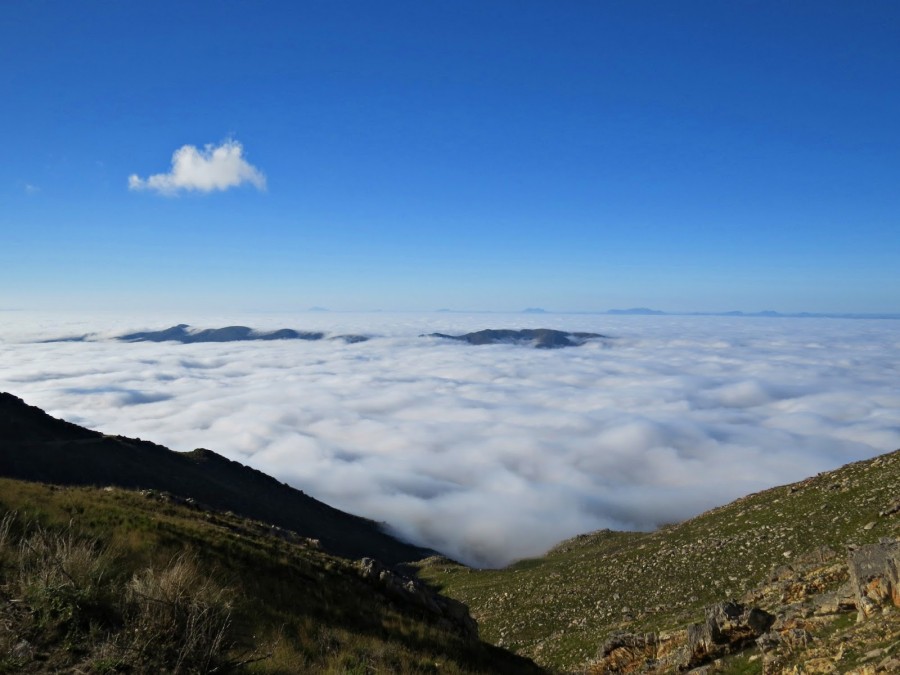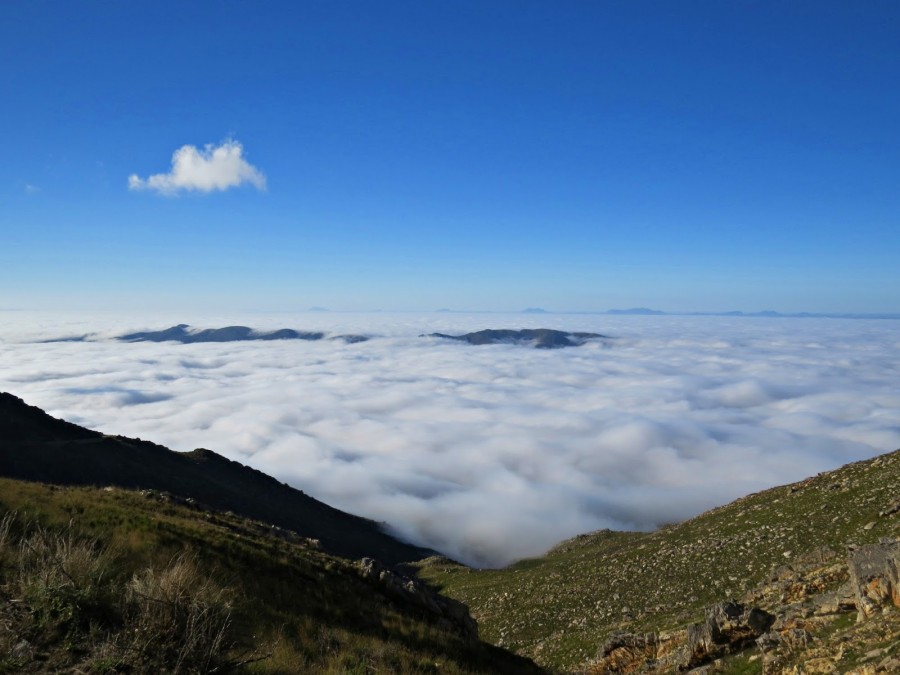 A blanket of beautiful, billowing clouds…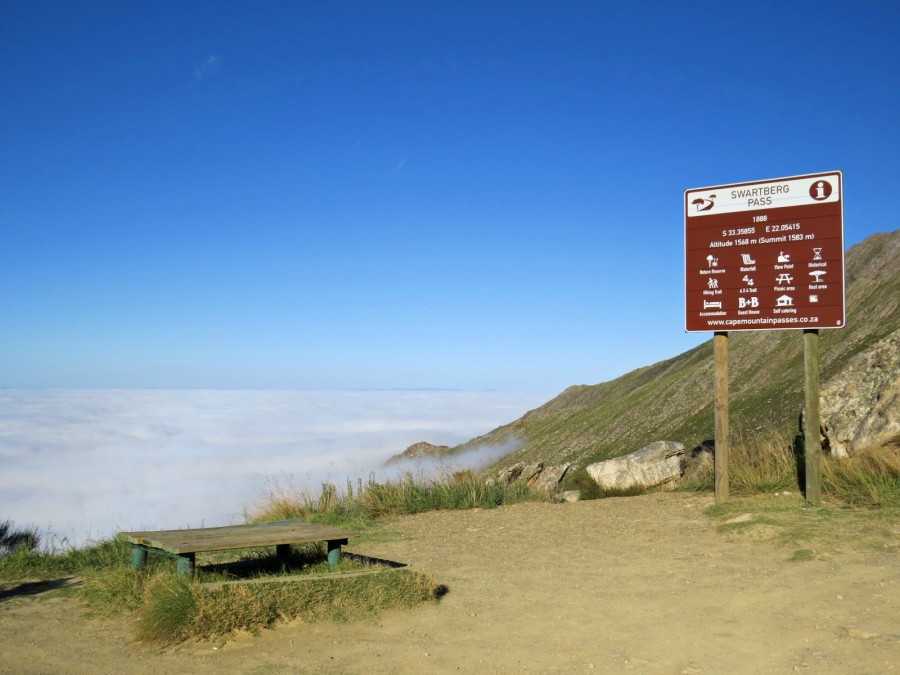 "Sometimes we say we feel as though we're floating above the clouds," says guesthouse owner and Karoo blogger Yolande Singery. "Well today I truly was… and not even in an airplane. I was still firmly on terra firma."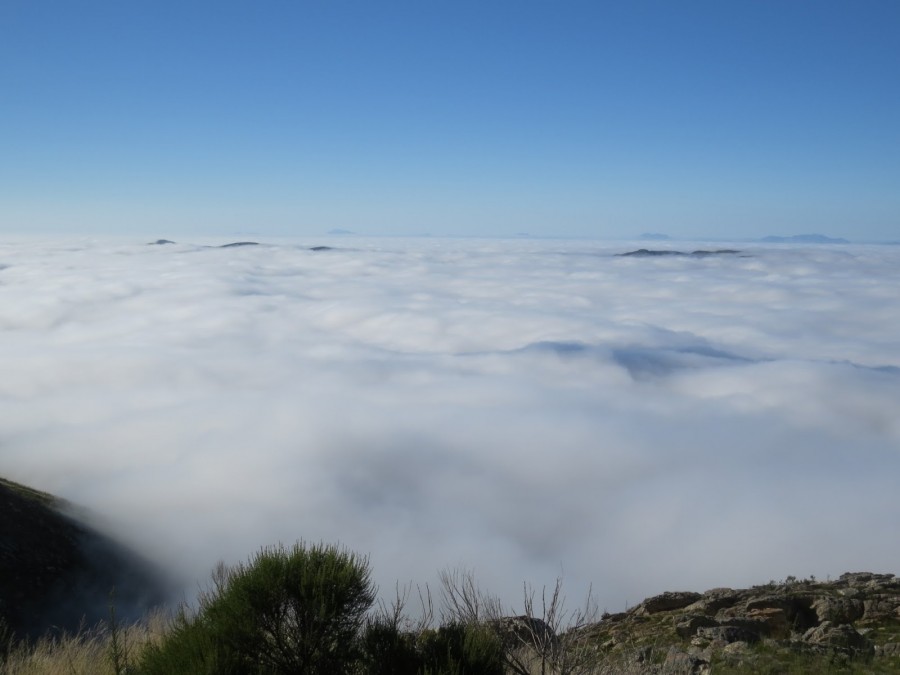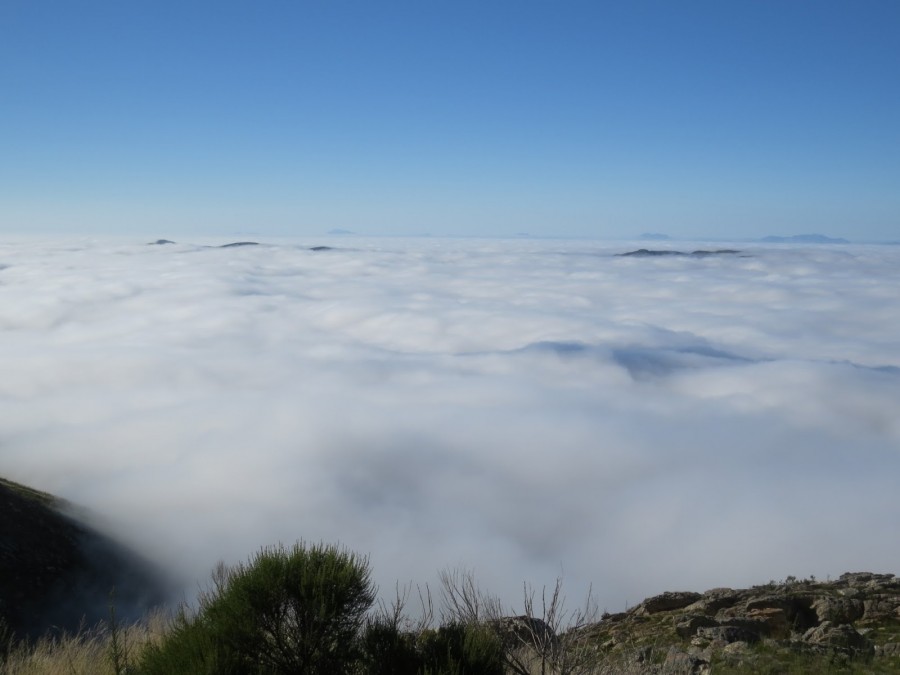 With no guests to cater for today, Yolande grabbed the opportunity to head out with her camera early in the morning, and take photos from the pass before it is closed, as scheduled, for road maintenance.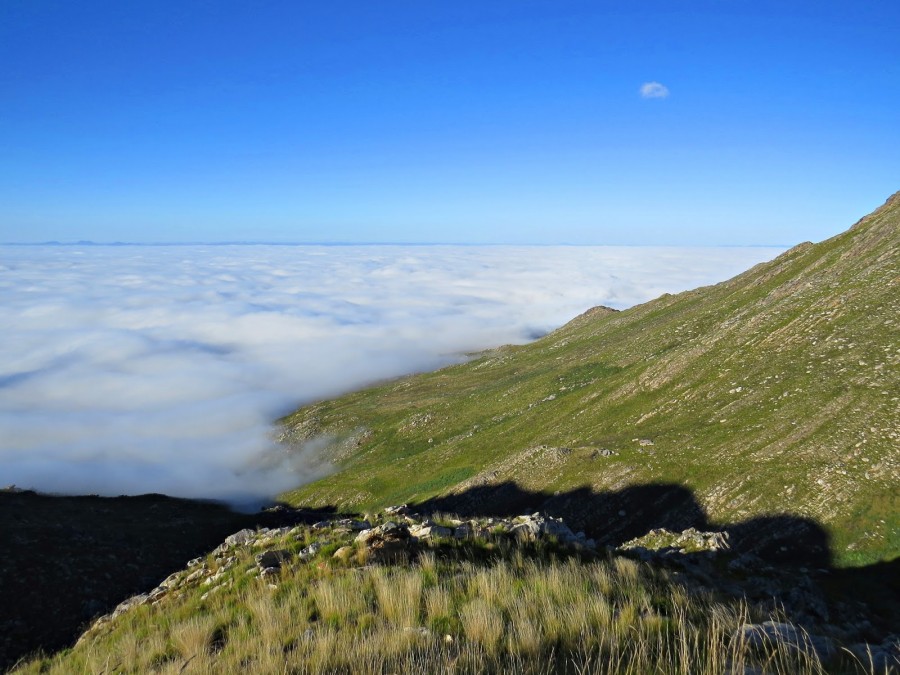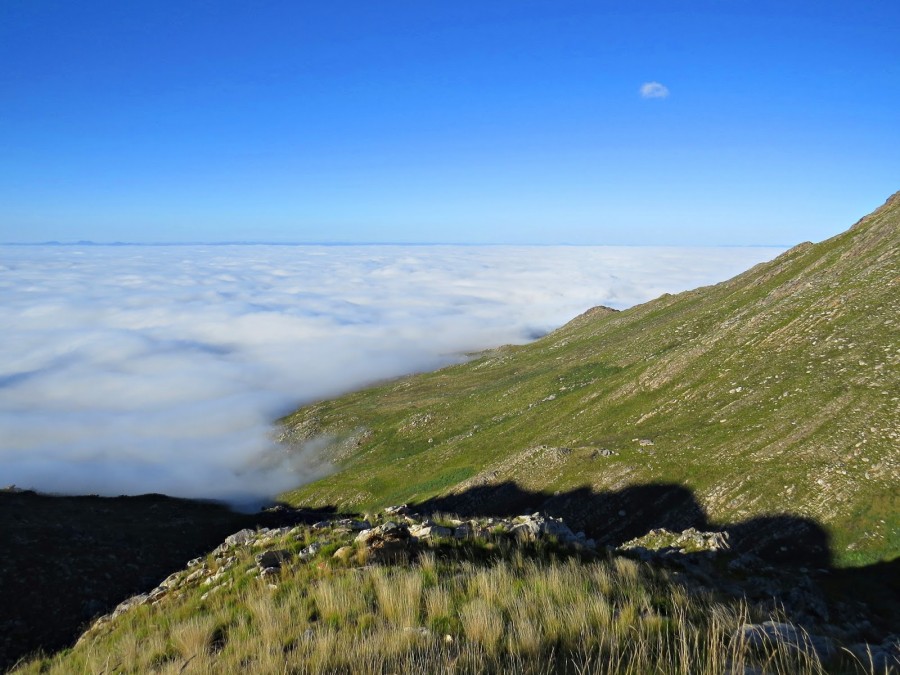 "When I came over the pass, I had no idea of what awaited me there."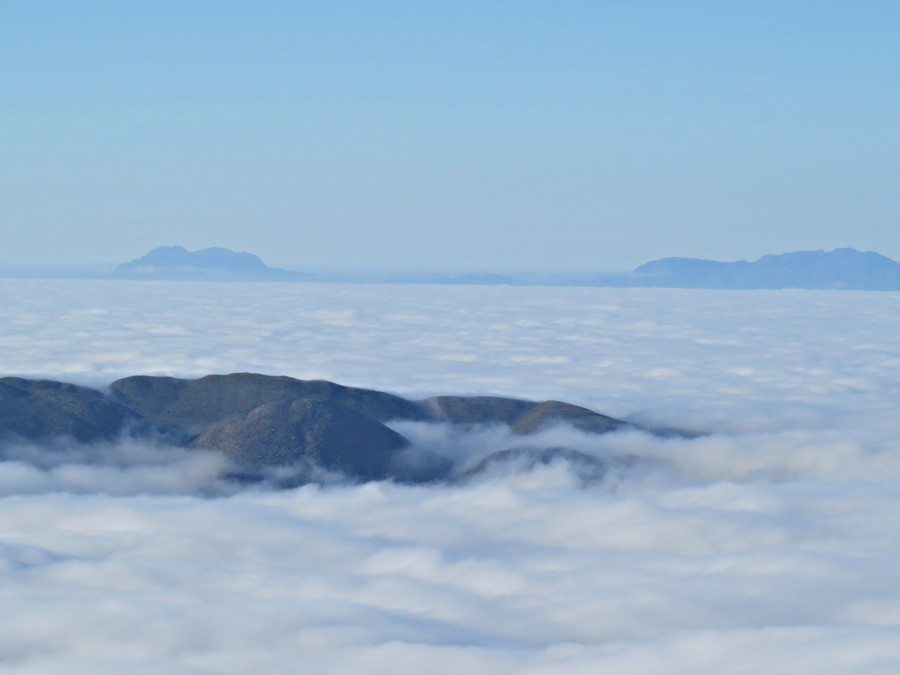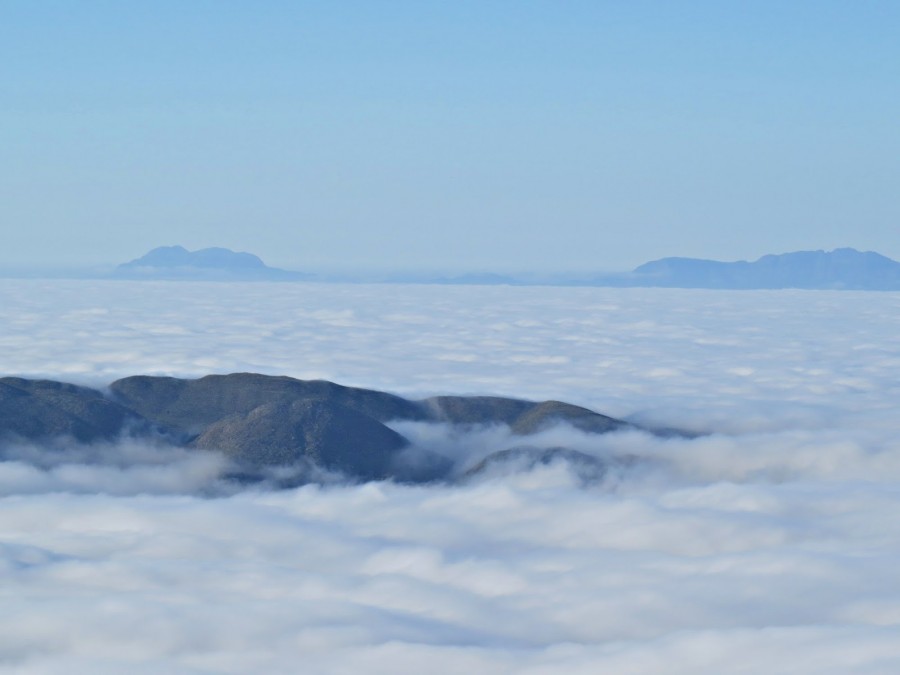 "This was a scene that I don't believe is seen very often. It was so beautiful, that I took way too many photos, but I just couldn't help myself.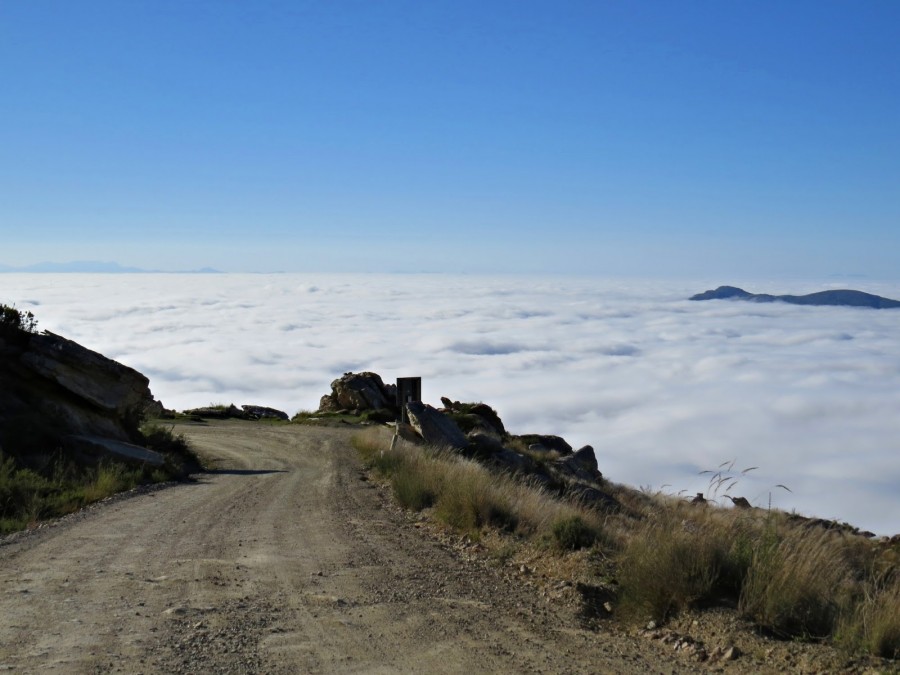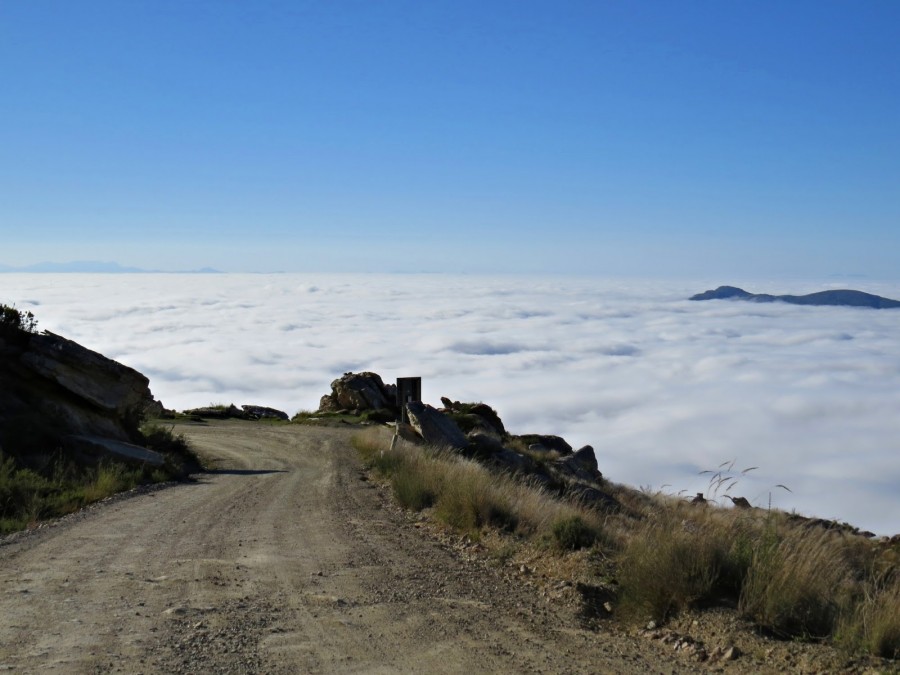 "A bank of cloud lay just below me and continued in every direction as far as the eye could see." She says the clouds were like a "turbulent sea" with "
mist rolling over the peaks of the distant hills"…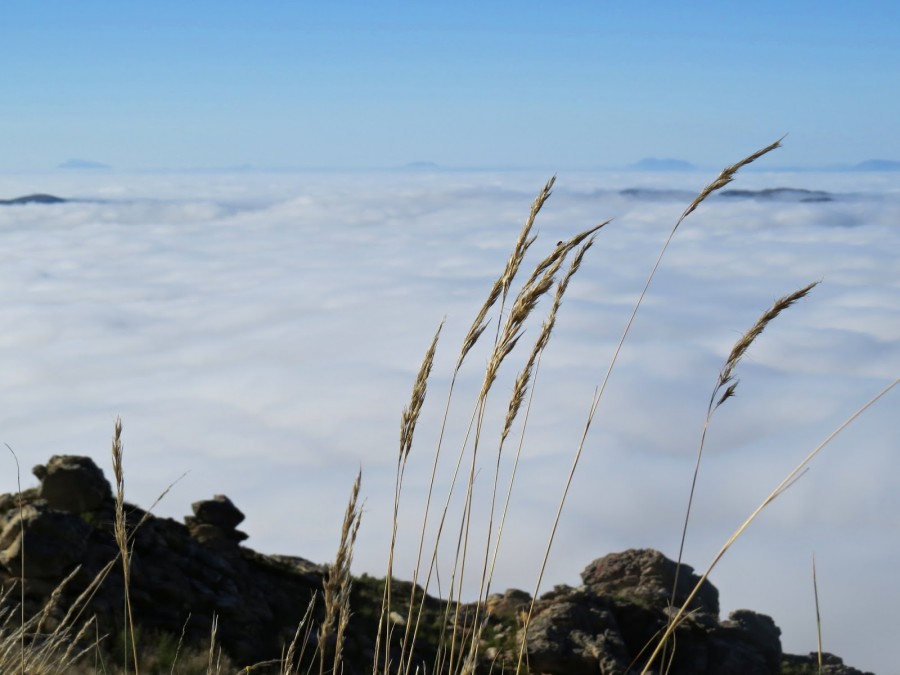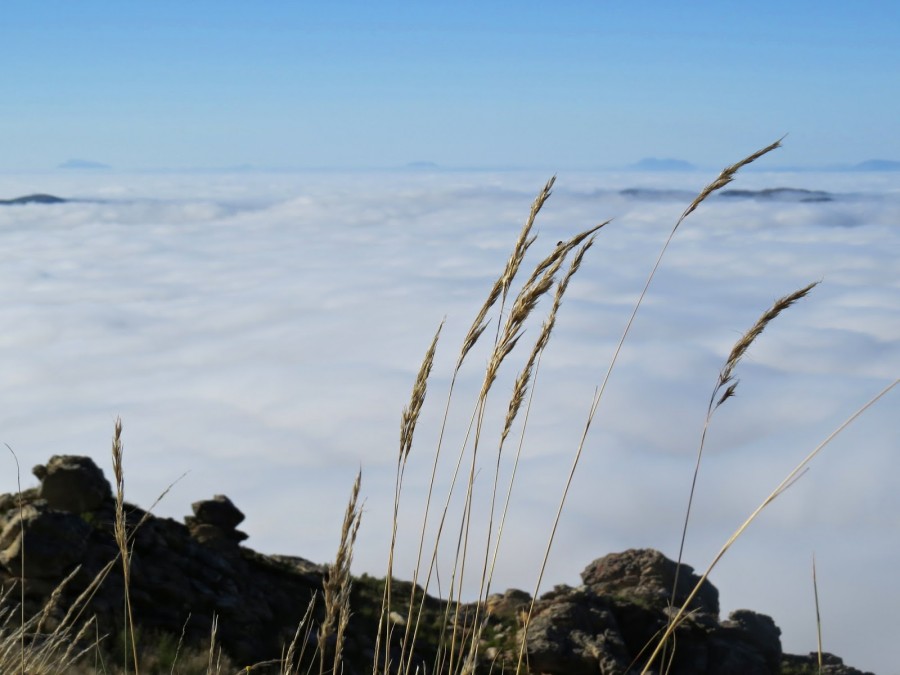 "It was fascinating watching the cloud or mist rising up the mountain and the speed at which it moved.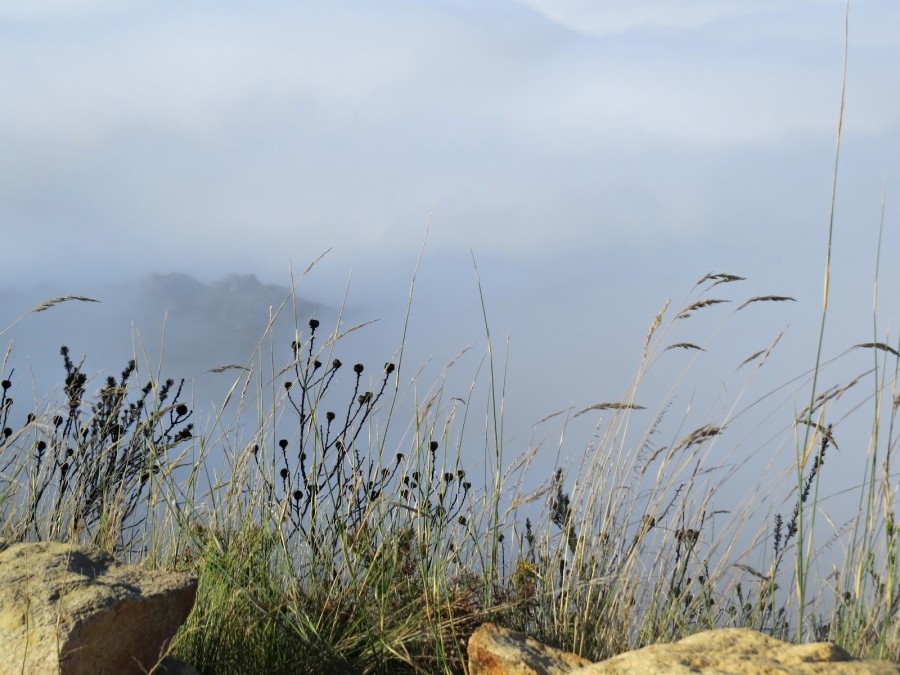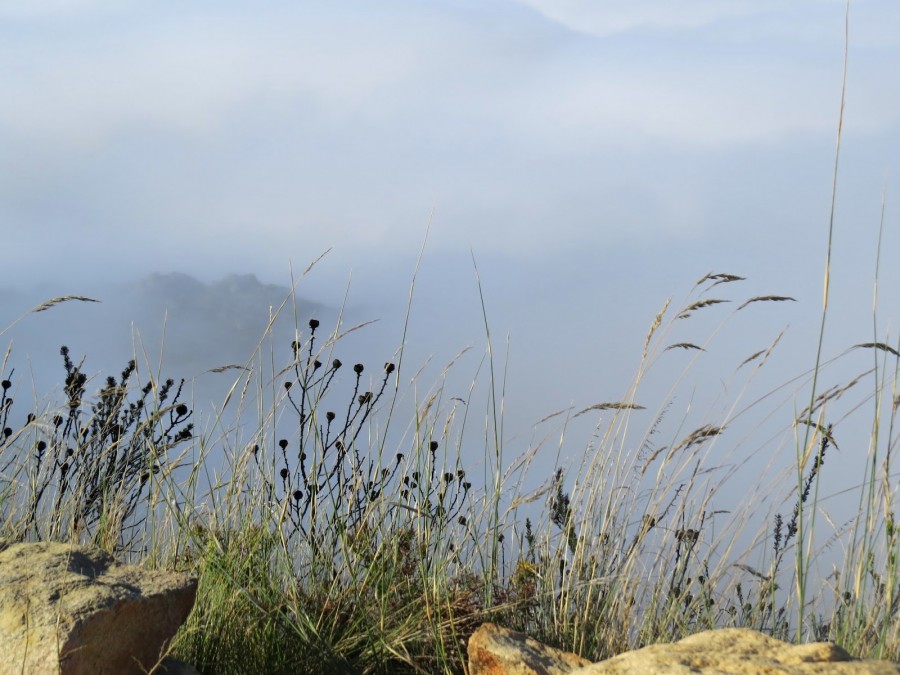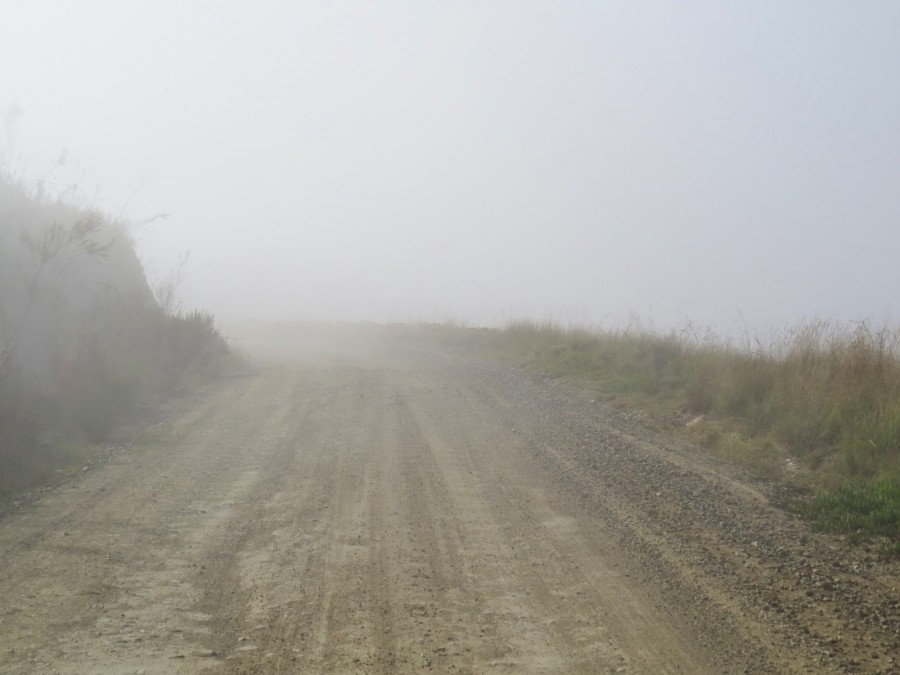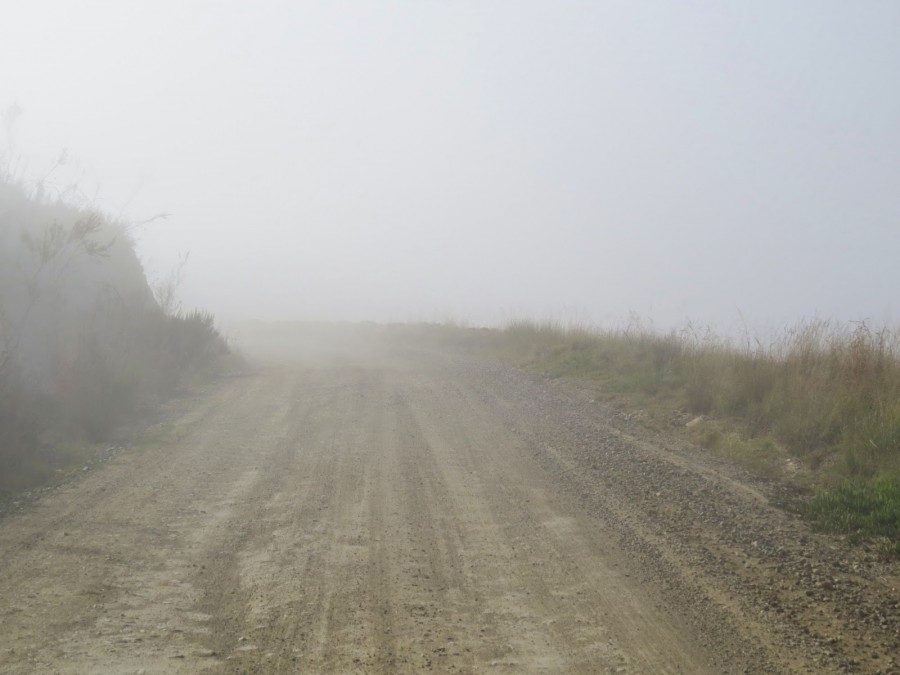 And "there was a little surprise of a vintage soft-top motor car club that I met along the way."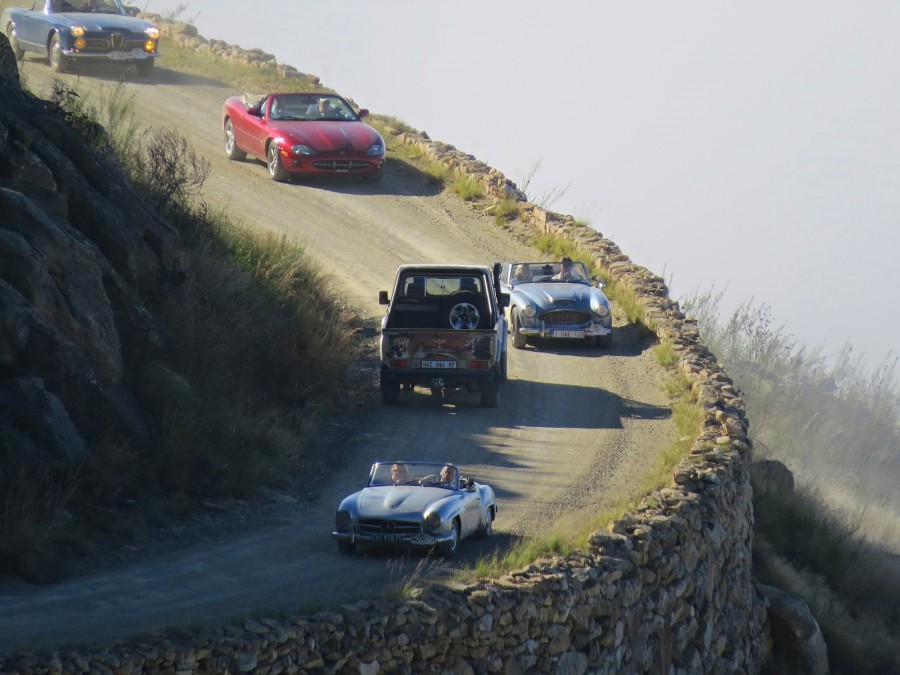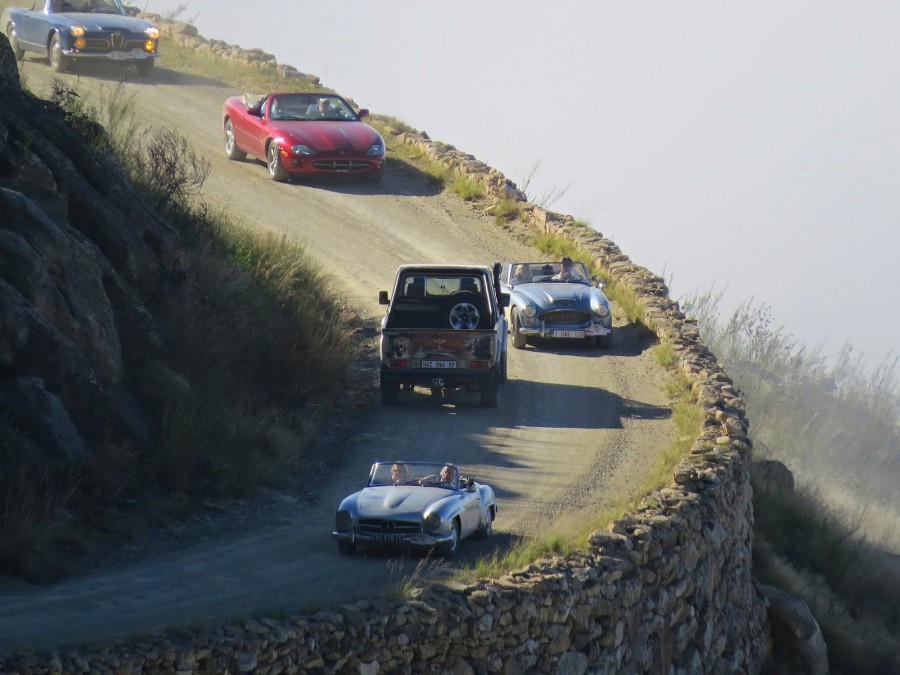 As Yolande headed down, the scene was exquisite…with muted tones.

The picture below is "o
ne of the old stone ruins that was used to house the prisoners that worked on building the pass".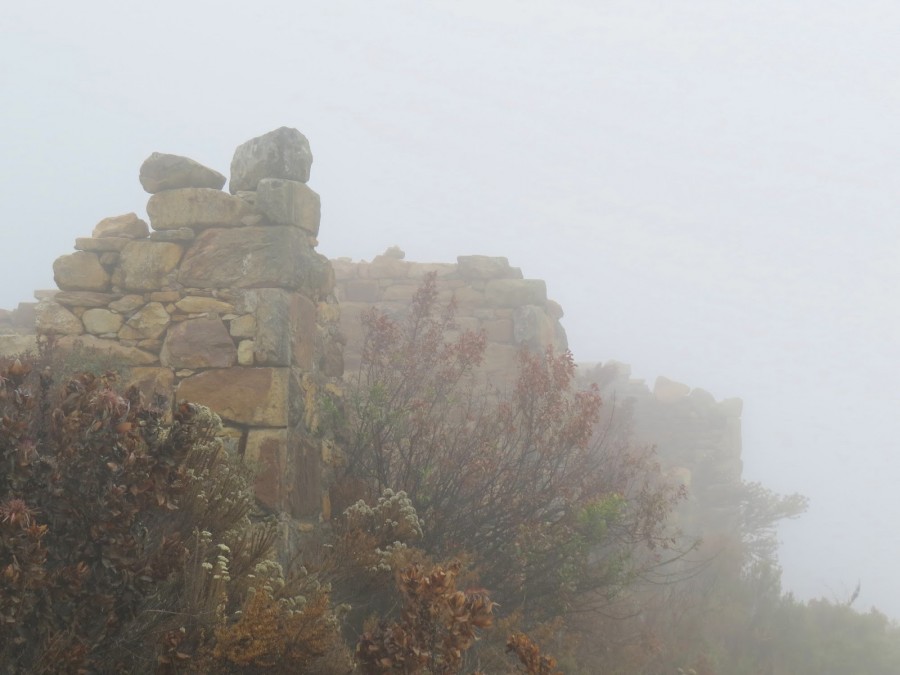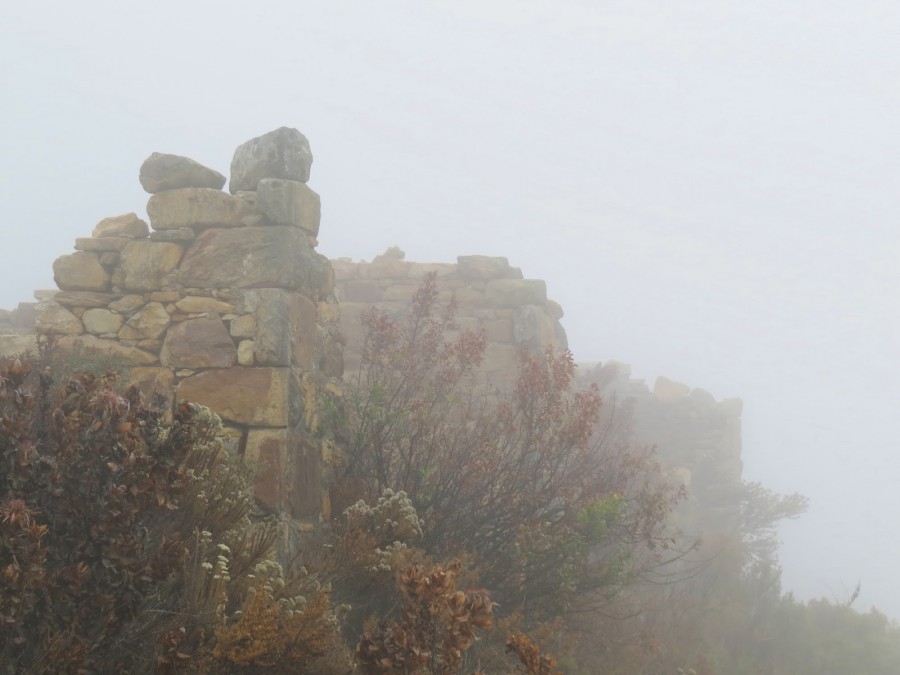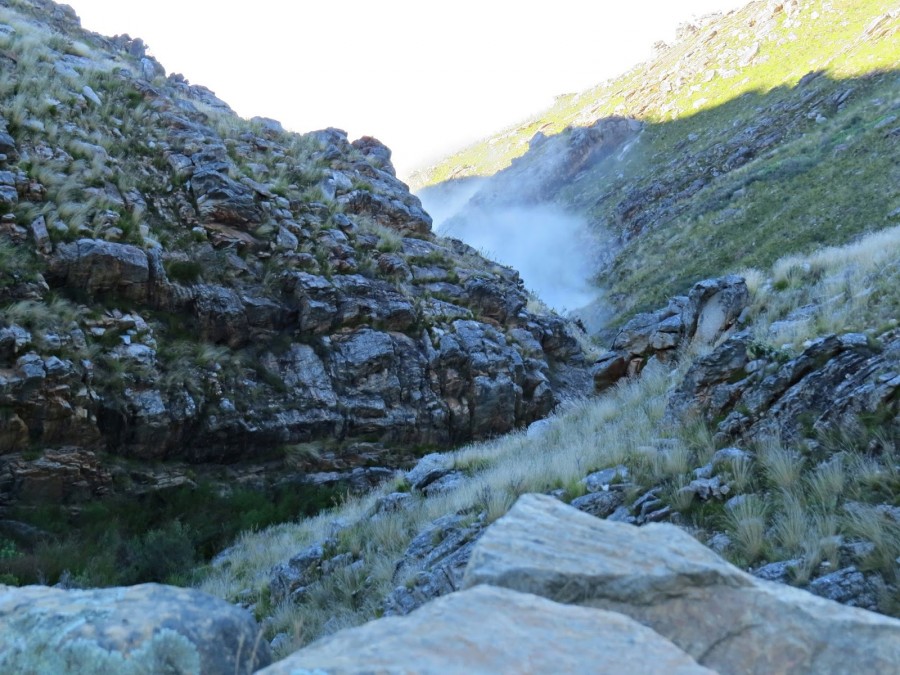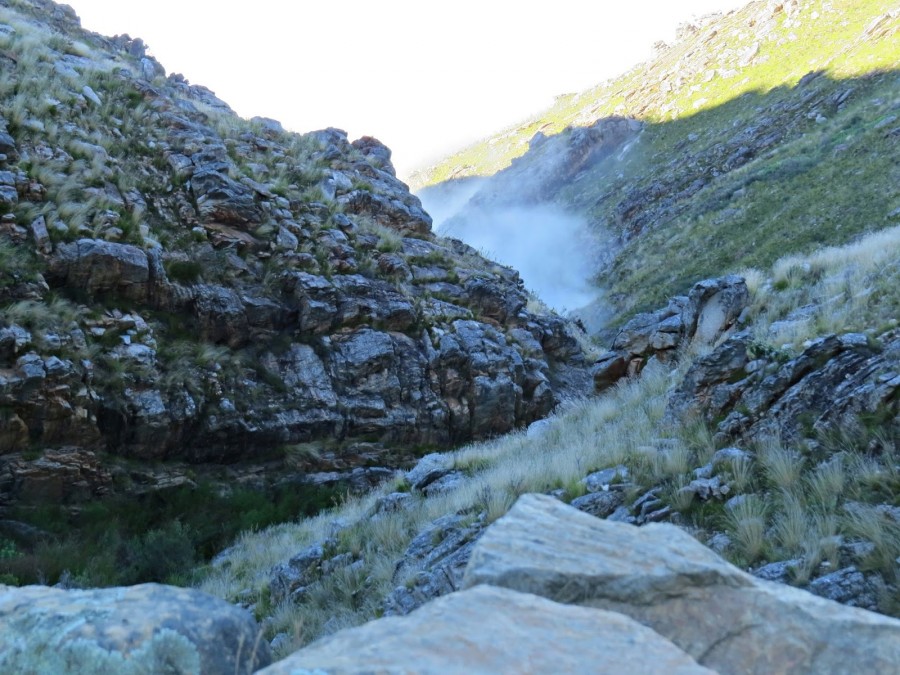 And this is the view from the bottom, looking up…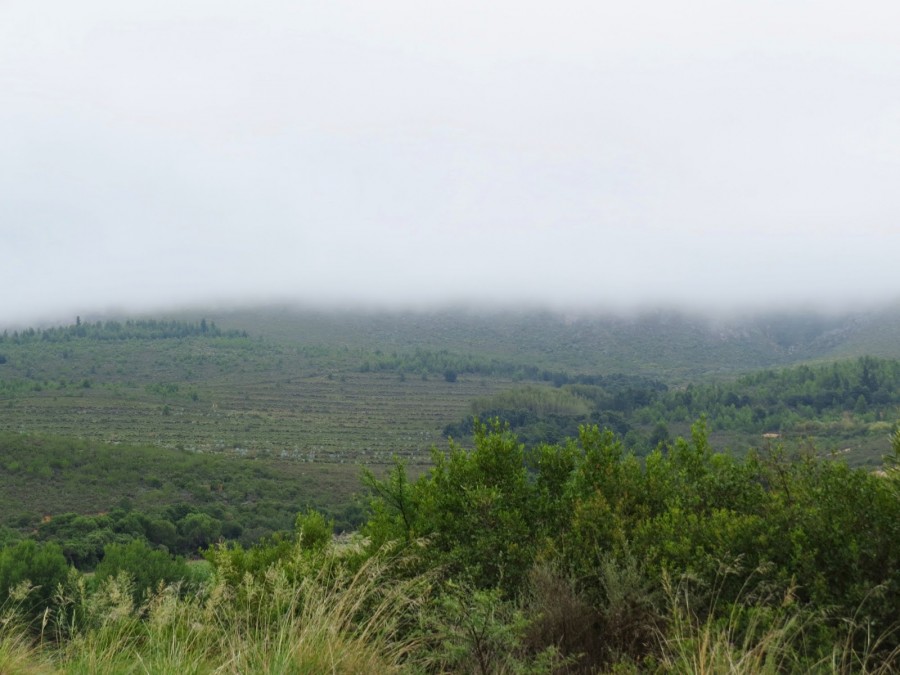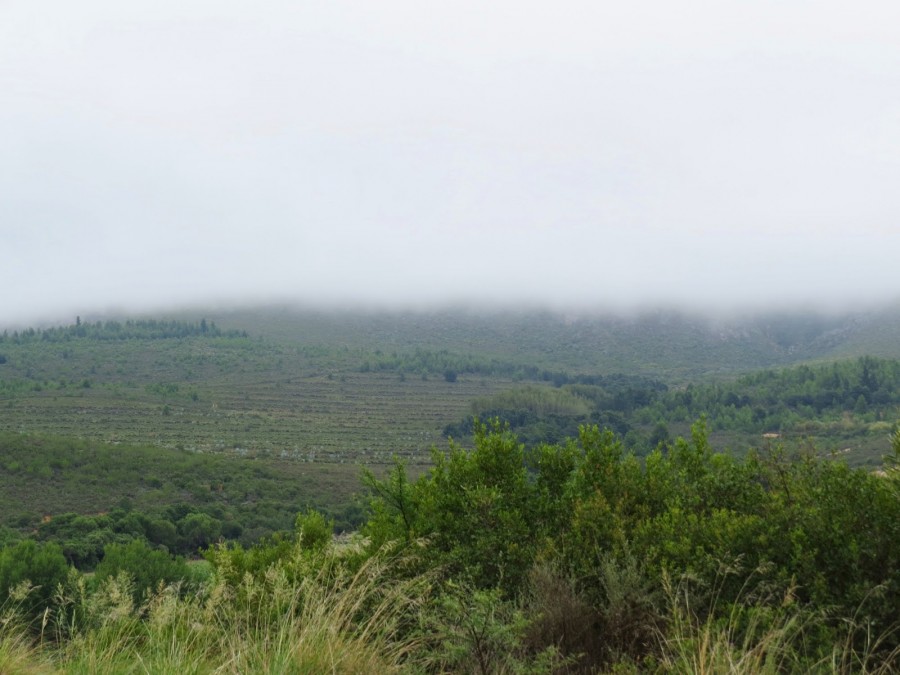 To view more of Yolande Singery's photos, please visit her blog Karoo Hues; and if you're interested in visiting this beautiful area – Yolande manages a gorgeous guesthouse at 85 on Church, in Prince Albert.