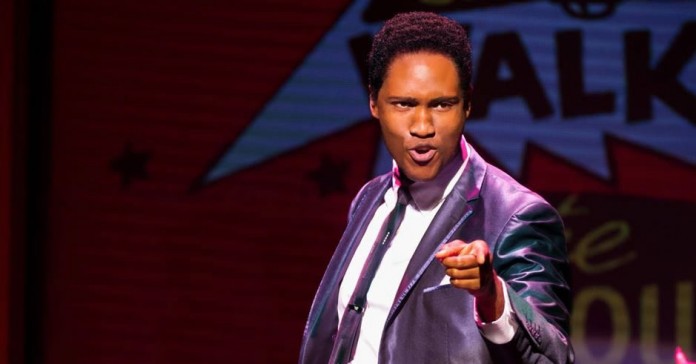 Last month a new musical came to London's West End – the much anticipated Broadway hit, Motown the Musical. And, in a starring role – as Marvin Gaye – is South Africa's very own Sifiso Mazibuko.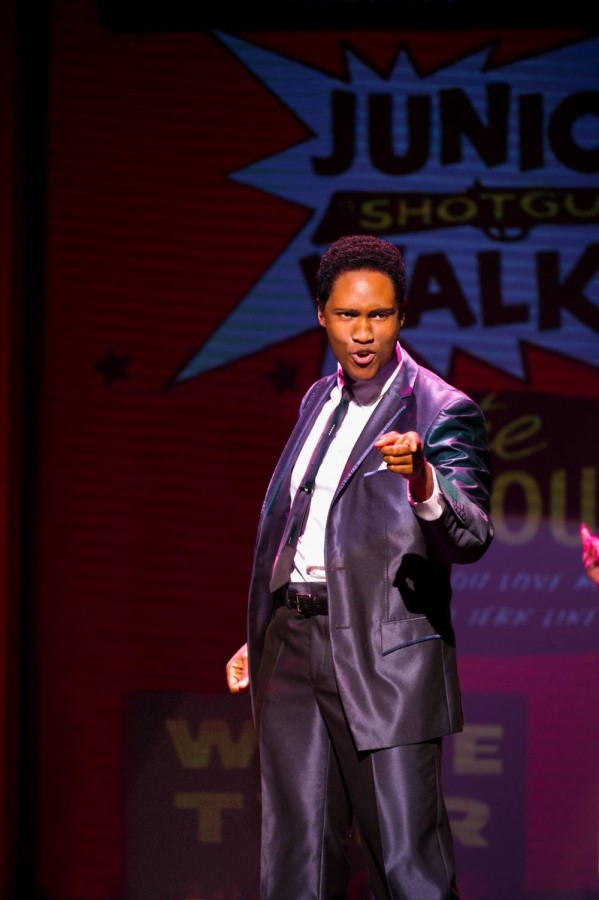 When the box office opened for the London debut of Motown the Musical last May, Shaftesbury Theatre in Covent Garden reported that fans had queued around the block to be the first to get tickets. This was even before auditions had started for the cast!
Motown the Musical, which is a stage musical based on the life and career of Motown Records founder Berry Gordy, was first performed in New York's Lunt-Fontanne Theatre in April 2013 and has been touring America since, collecting awards along the way.
In the UK Summer of 2015,  Sifiso – who was then a relatively unknown South African actor – moved to London with his wife, Melonie. Both were fresh out of a three year Theatre degree at Ohio State University in the United States.
Life was a bit of a struggle in London at first for this young couple as they tried to find their feet and apply for work. But before you think this is going to be one of those lucky break stories that comes out of Hollywood, discard that thought! This is a story of hard work and persistence, despite the odds.
Sifiso hails from Kimberley – born and raised in the Northern Cape.
"That's where it all began for me," he says. "I was going to pursue law after high school, but at Kimberley Boys High, I got heavily involved in music and theatre and that all changed."
He studied musical theatre at Tshwane University of Technology (TUT) in Pretoria, and after graduation won a scholarship – together with his wife – to study acting at the Ohio State University in Columbus, Ohio.
Though Sifiso has been abroad for a few years, he is no stranger to South African stage and screen. You may recognise him as the lead in a MAQ advert, or Jan in the film Pretville. He performed in Shaka Zulu the Musical at the State Theatre and was part of the Asian tour of African Footprint. He was also understudy for Curtis in Dreamgirls at the Teatro at Montecasino in 2011.
Before he was offered the role of Marvin Gaye, Sifiso had gone through an intense series of auditions for both Dreamgirls (coming to the Savoy theatre later this year) and for an understudy role in The Lion King.
Asked what advice he would give to budding South African actors who wish to come to London, Sifiso says, "Be smart about making your move. Be prepared and have plans A, B, C and D ready. Put yourself out there and audition for as much as you can. This will help you learn about the industry in London, which is different from South Africa.
"Don't be afraid to accept help from wherever it comes. Stay humble and be patient with the process. Learn to love it, because it may take longer than expected."
When you meet Sifiso you'll be struck by his bright eyes, candid manner and ready smile. There is no guile in him and it's obvious he is liked wherever he goes.
"Working on Motown the Musical has been a huge blessing," says Sifiso. "I have received an incredible amount of support along the way – from the creative team to my fellow actors. We had a four week rehearsal period, excluding tech rehearsals and previews and all of it was hard work! Getting back into the swing of musical theatre for this show was challenging."
Sifiso's performance as Marvin Gaye carries all the angst and passion of a man who wanted desperately to speak out with his music, a man who lived through a turbulent time in America. Sifiso is captivating. My only criticism is that I felt myself eager to see much more of him on stage.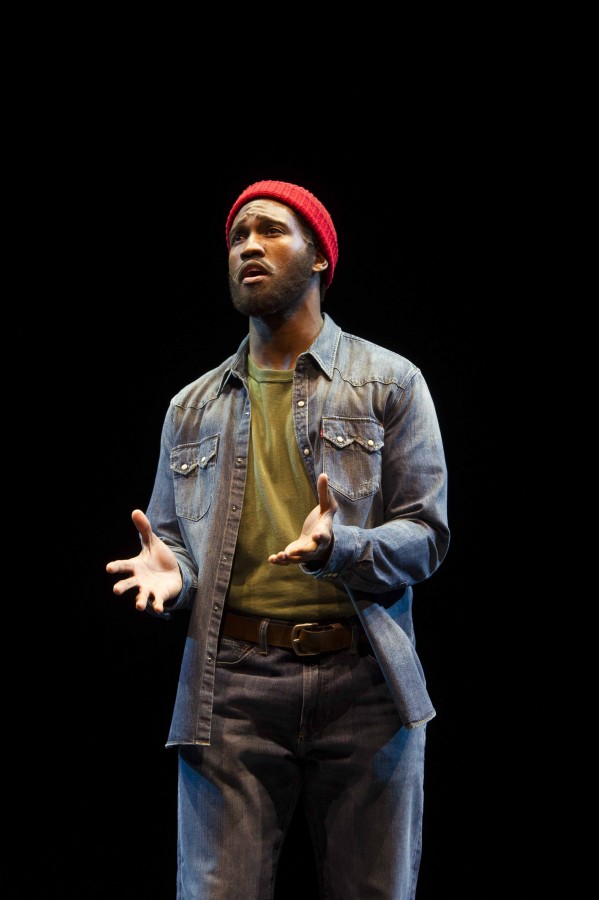 "Marvin Gaye was a challenge too – a good one of course. His singing style was unique. Trying to prepare my voice for the role was demanding, but with the right nudge and push here and there from the creative team and cast, I got there."
Motown features an eighteen piece orchestra playing 50 Motown hits including Stop in the Name of Love, All Night Long, I'll Be There, My Girl, Dancing In The Street, What's Going on, Ain't No Mountain High Enough, and many more.
Watch Motown The Musical – West End Trailer:
Charles Randolph-Wright directs the musical, and of course the music and lyrics come from the legendary Motown catalogue.
There is a real sense of unity among the cast. As they sing and dance they appear to be having the time of their lives – putting heart and soul into their performances. Their energy and passion is infectious.
The story is bitter-sweet. The audience is carried along through the ups and downs of Berry Gordy's story (outstandingly played by American Cedric Neal), with Diana Ross, Smokey Robinson and all the Motown 'babies' who were born and raised in the Detroit studio, and then inevitably stretched their wings and flew off on their own.
"We really are a family here at Motown," says Sifiso, and this is evident.
It is a sing-along sensation that will captivate you from start to finish.
However, if you want to see Sifiso on stage, you will need to wait until mid April because he is currently on paternity leave.
In perfect theatrical timing, Sifiso has found himself in the role of a lifetime, becoming father to a beautiful little girl. The little princess was born in the early morning hours following Motown's opening night performance on 8th March.
"Becoming a Dad has been the greatest honour in my life," says Sifiso. "My little girl has already taught me so much about life, responsibility and what others have done for me (my parents in particular).
"Their sacrifices must not be taken for granted. I'd risk sounding cheesy if I continue, or maybe I've done so already?"
Watch Video: Motown the Musical – Meet the Stars at London Rehearsals
Sifiso's interview begins at around 2'50".