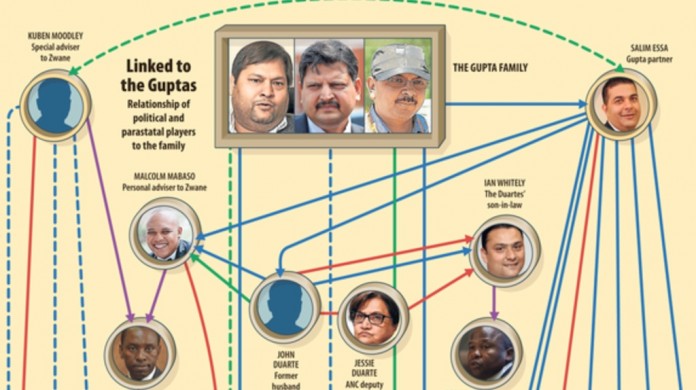 A new investigative report has drawn together information that either directly or circumstantially connects the Gupta family to numerous key players in Eskom and Transnet.
The Friday report by Amabhungane, the investigative arm of the Mail & Guardian, included an extensive chart that was republished on Twtter of the links that "are indisputable in some cases, and circumstantial or minor in others, and there is no evidence of the named directors and advisers doing anything untoward. But the power this network could wield adds significant weight to concerns about so-called state capture".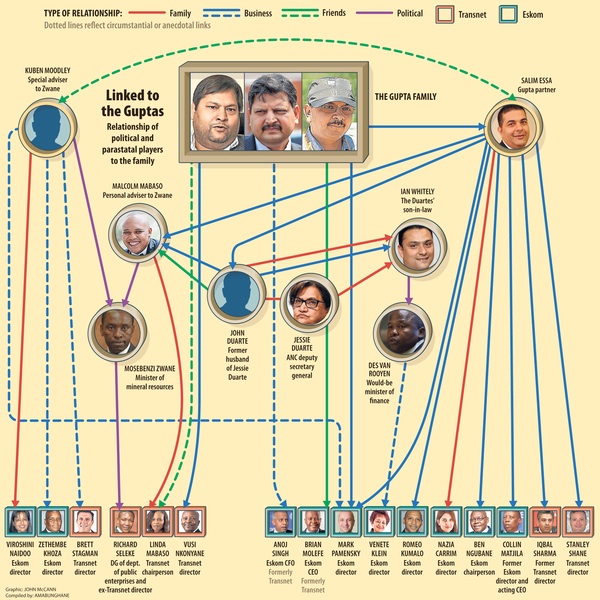 The Hawks division of the SA Police Services confirmed last week that they were investigating allegations against the Guptas and Duduzane Zuma, son of President Jacob Zuma, after a complaint was received from the Democratic Alliance. This followed statements by several ANC members, including deputy minister of finance Mcebisi Jonas, that he had been approached by the Guptas in connection with a cabinet post in the government.
"The network's access to the state's most important economic engines, though a raft of board positions, at the very least calls into question the integrity of the appointment process, for which Public Enterprises Minister Lynne Brown bears major responsibility. It also raises the question: Has she sold her soul to Saxonwold, the site of the Guptas' compound?," the report said.